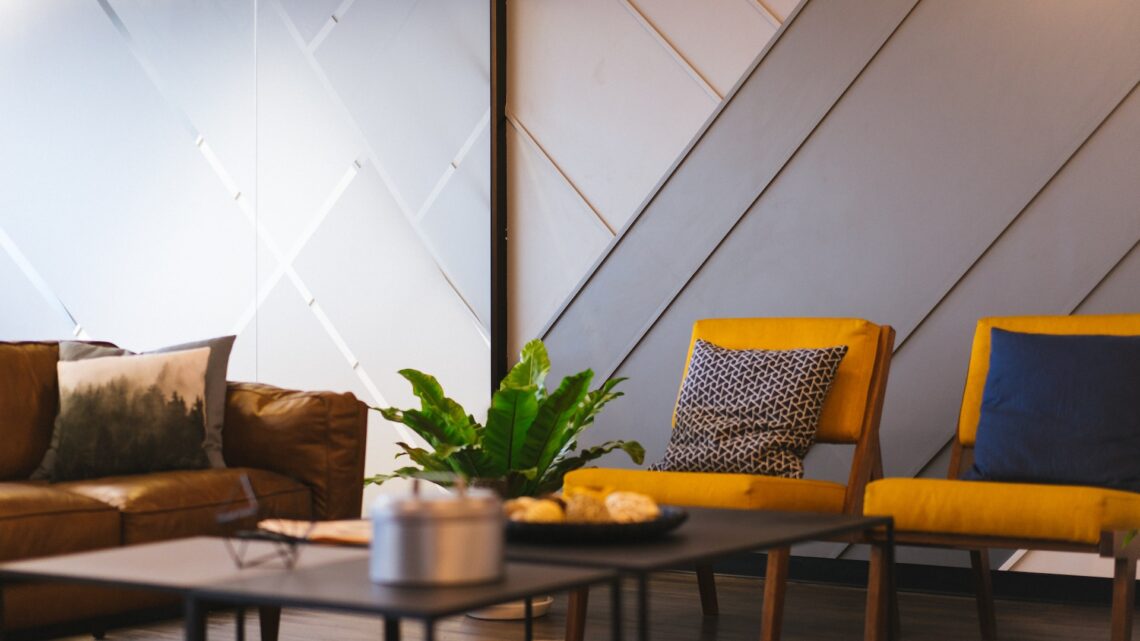 DIY Home Design Ideas That Will Make Your Home Look Stunning
There are several ways that you can make sure that your home is the best place in the neighborhood. Sometimes taking on DIY (Do It Yourself) projects can be time-consuming and frustrating, but there are some design ideas that anyone can put into practice with ease. If you're looking for a way to transform your home without breaking your bank account or making major changes, consider these simple DIY home design ideas.
Repurpose Old Furniture Pieces
One easy way to give your home a fresh look is by repurposing old furniture pieces. You can paint them, stain them, or change their hardware to give them a new look. For example, you could turn an old dresser into a kitchen island or a dining room table. Applying new paint or adding decorative pieces to an old piece of furniture will make it look different and new. Turning your old four-seater sofa into a pair of custom modern loveseats is a repurposing project that is a bit complicated but very satisfying once completed. There are plenty of loveseat design ideas online, and with the right tools, you can
change the upholstery foam, fabric, and overall look of your old sofa to turn it into a loveseat. Replacing the upholstery foam can be a little tricky but you've got this.
Use Sustainable Furniture or Materials
Another great trend at the moment is sustainable furniture – not only does this look beautiful but it also has functional benefits too! Eco-friendly design means that products are ethically made from sustainable resources such as reclaimed wood that otherwise may have gone to waste. Materials such as bamboo and cork are both durable and environmentally friendly, making them perfect choices for creating unique home décor. Sustainability also extends to adding natural materials to your home décor is a great way to make it feel warm and inviting. Wood, stone, and marble accents are very popular at the moment, but you could also consider including wicker or metal pieces with your design.
Frame Some of Precious or Memorable Items
Framing some of your favorite art pieces and mementos is a great way to personalize your space and add some color to it. It's also a very budget-friendly option as you can pick up cheap frames from charity shops or discount stores, meaning you won't have to spend a fortune on custom framing. Be creative with your choice of frame and experiment with different materials such as metal, wood, and plastic. To create an additional impact on your living space, you can use your framed pieces as wall art.  Placing your framed wall art pieces on a blank wall near your kitchen or entryway can give that space an inviting feel. Framed wall arts help update the look of your high-traffic living spaces by creating focal points that draw attention and create a distinctive flair that reflects your personality.
Promote An Airy Design With High Ceilings
If you're looking for an easy way to make your small or cramped space look bigger, consider adding crown molding accent strips to high-ceilinged areas like doorways, hallways, and even kitchen pantries to draw the eye upward. This will give any room with low ceilings an illusion of height without having to make any major changes or updates; simply paint them a contrasting color (such as white) to stand out against dark walls.
Style Stripes For A Fun, Graphic Design
If you're looking for a quick and inexpensive way to liven up your space without investing the time or money into a major design overhaul, paint fun stripes on your walls! Whether they're vertical or horizontal doesn't matter; what does matter is that you create a color scheme and mix things up (perhaps with varying shades of one color). They can be as long or as short as you like – this is one design element that's easy to change and adapt over time if you tire of it.
Engage In The Power Of Patterns
Wallpaper isn't just for nurseries any more thanks to new technologies that allow patterns featured on wallpaper to be printed onto various surfaces such as fabric, plastic, and more. As long as you select a pattern that complements the color scheme in your home, you can easily update any room with wallpaper by using duct tape to hold it in place until the adhesive dries. Wallpaper is light enough that it can be removed without damaging drywall or other surfaces, so if you tire of your design idea down the road, simply peel it back up!
Think About Lighting Sources
One of the easiest ways to change the mood in any room is by adjusting the lighting source. Different types of lights create different atmospheres, so it's worth experimenting with a variety of lamps and bulbs to see how they change your space and what effect they have. For instance, spotlights can be used over a dining table to create an intimate atmosphere or above kitchen cabinets to brighten up the area – or you could even try using them for room lighting.
Incorporating unique lighting fixtures is another great way to give your home a fresh look. Unique lighting fixtures are not only stylish, but they also add some character to your home. One easy way to incorporate unique lighting fixtures is by hanging a chandelier in your bathroom or over your kitchen island.
Use rugs to define spaces
Rugs can be a great way to add interest and texture to your home décor, and they can also be used to define different spaces within a room. For instance, if you have a large open-plan living space, placing rugs in specific areas can help to create the illusion of separate rooms. You could also use different textures and colors of rugs to add visual contrast.
Don't be afraid to experiment and try new DIY ideas. The beauty of DIY home designs is that there are no rules! There are no limits to what you can create and how it can look, so let your creativity flow, and don't be afraid to make design mistakes and learn from them. Your home is your own personal space and you deserve to make it exactly how you want it!