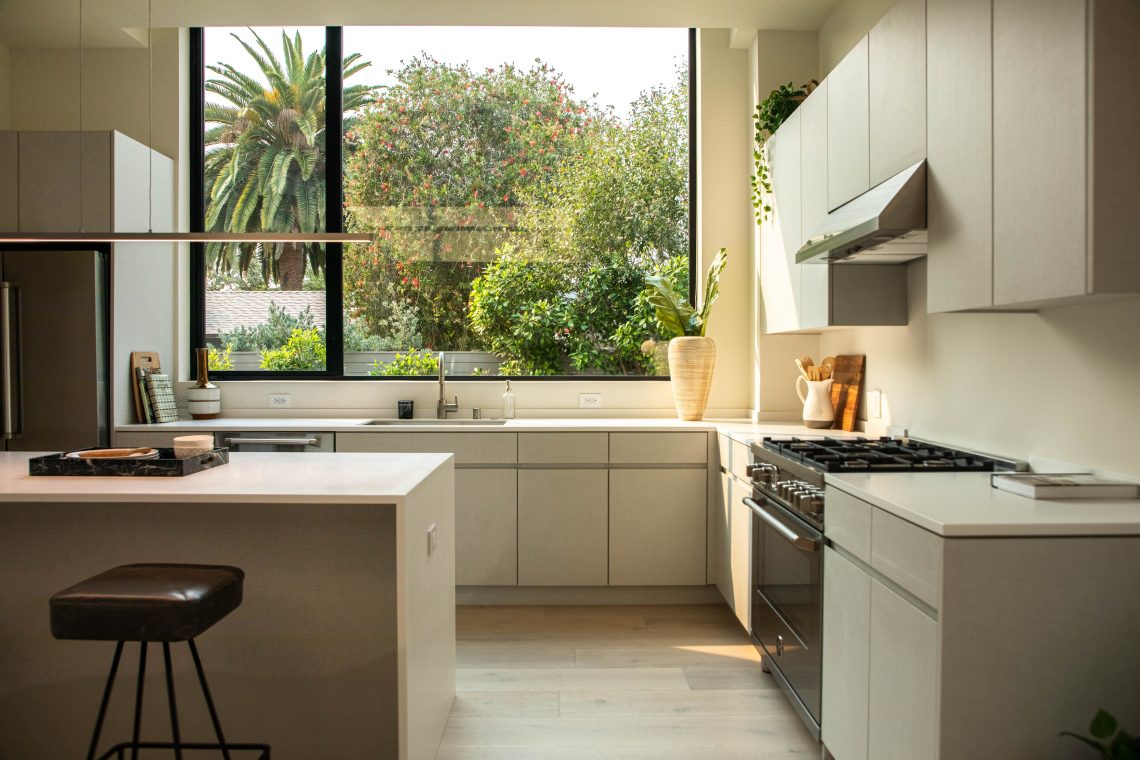 Small Kitchen Details That Make a Huge Difference in Its Look and Practicality
The kitchen is without a doubt one of the most important rooms in the entire home. It is not only for cooking and eating but also a space to entertain and spend time with friends and family. Of course, like with any room in the home, you want your kitchen to not only look good but also be practical. While the large details like the appliances and the countertops make a big difference to how the space looks, some small details can also play a role, too. Without any further ado, this article is going to go over some small kitchen details that can make a huge difference in the space.
Adding Flowers and Plants
One incredible detail that can take the look of your space to new heights is adding plants and flowers. Whether you get a monthly flower subscription or head down to the local florist, having fresh flowers or plants in your kitchen is a must.
They can add some color to the space, fill it with a pleasant scent, and simply boost the overall look and aesthetic. There are a ton of different colors, types, and sizes of options to choose from. No matter your preferences, or how your kitchen looks or is designed, you are sure to be able to find some plants and flowers that you will love.
They look great during every season and can be a wonderful way to give a space a more positive vibe. Of course, if you have pets or children, you need to be careful about the kinds of plants and flowers you have in your home. Some can be toxic or harmful if ingested, so be very careful.
Change Drawer and Cabinet Handles
With cabinets covering much of the wall space in a kitchen, they are a big part of how the space looks as a whole. While changing the color or design of the cabinets is a big change, a small detail to consider is changing out the hardware in the kitchen.
It might seem like something small and insignificant, but it can really change how they look. Going from a bland and plain handle to one that stands out can take the elegance and sophistication of the room to new heights.
It is one of the simplest and best design ideas to update your kitchen and is quite cost-effective at the same time. Of course, you want to make sure that the pulls or handles you install fit well with the rest of the room, both in terms of style and color.
Get Organized
The organization is a very important part of a kitchen that functions well. The more organized you are, the easier it will be to find things when you need them. But if your kitchen is a disorganized mess, not only will it look bad, but trying to find the things you need to cook or clean will take a lot more time and effort.
As a result, make an effort to boost the organization of your kitchen. In addition to helping your space appear less cluttered, having a space for everything can make the space much more usable. Whether you do it yourself and create some unique ways to stay organized, or purchase some existing options, organizing your kitchen is one of the best things you can do for it.
Have a Prep Area
This is more for the practicality and function of your kitchen than the looks but is still very important. One of the most common uses of your kitchen is likely for cooking. Unfortunately, trying to cook in a cramped or small kitchen can be a nightmare. Even if you feel you have enough space to look, there will eventually come a time when you need more.
As a result, it is a very good idea to have a dedicated area of the kitchen for food prep. This is an area that you make sure is always clean and ready to be used if need be. This could be a section of your countertop, but you can also buy portable islands or hidden tables that serve this purpose very well and can be moved or tucked away when not needed.
Whatever option you go with, when you are cooking or preparing food, you will be very happy and grateful to have the extra space.
Use the Walls
Using the walls in your kitchen is a great way to take advantage of some extra unused space, while also helping the space appear a little more interesting. You can hang shelves up, hand pots and pans, and use the space in many other ways.
This can save you a lot of space, and make the things you use often much more accessible. Most walls in a kitchen are hardly used for anything but a bit of art and maybe a clock or mirror, and we would say that this space has more use than that.
However, you need to be careful if you decide to use vertical space. If you overload the walls with too much "stuff" it can make the space look overly crowded and cluttered.
Don't Shy Away From Small Splashes of Color
Color can also play a massive role in how your kitchen looks. While large splashes of color like colorful cabinets, interesting backsplashes, or bright appliances, you can also use color in a more precise and smaller approach.
This could be adding some art, investing in some colorful cookware, painting a single wall, choosing a bright rug or floor mat, or even bringing in some colorful chairs or other pieces of furniture. These small touches of color will be relatively minuscule but can have a major impact on how the room as a whole will look.
In conclusion, these are some of the most important (yet small) kitchen details that can have a huge impact on how the space looks and functions.