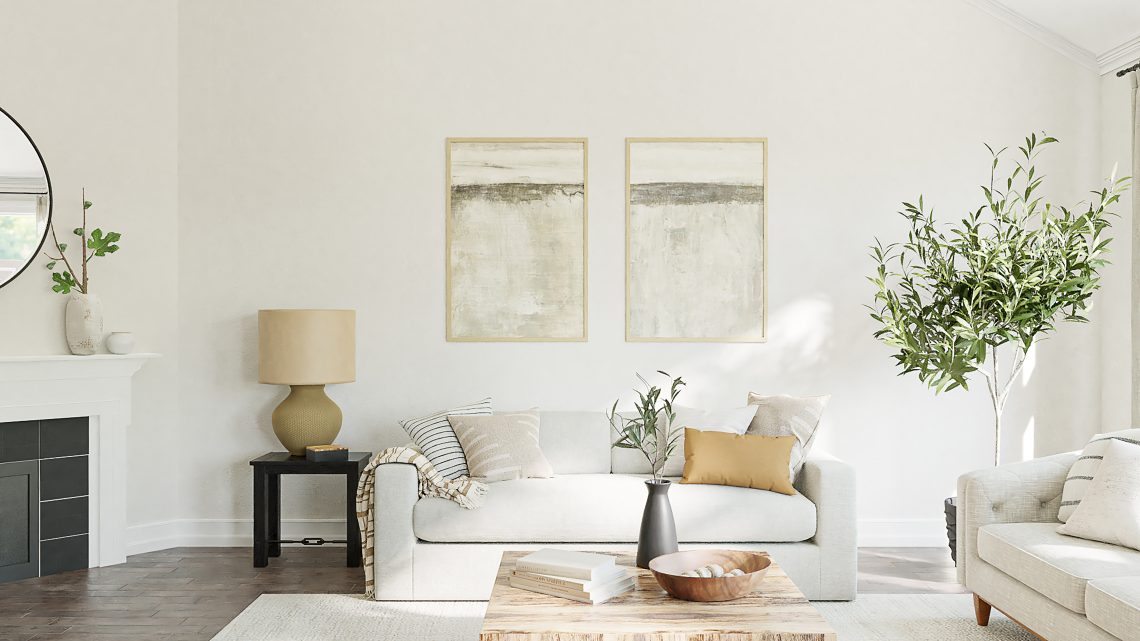 Your Uniqueness and Individuality: 5 Ideas on How to Customize Your Living Room
Now that everyone is staying home more, their living room get more use. If a person is noticing that this important room does not meet their needs or express their personality or tastes, there are easy ways to fix that. Thousands of people are doing home improvement projects during these hard times. Some are huge and some are small but effective.
Can Pillows Make Your Living Room More Appealing?
Sometimes, it is a few small changes that improve a room. Getting rid of worn, flattened, old pillows and replacing them with new pillows that reflect each family member's taste is one way to personalize a living room or family room. Each person can get a personalized pillow they choose. The filling, size, color, or pattern of pillow fabric can make it special.
Customized pillows can add both color and comfort to the living room. And, when people get tired of this inexpensive decor item, it can be replaced with a new one with new colors. It might be a good idea to limit each family member's choices to a range of colors that go well together to make the room look coordinated.
Other Living Room Updates to Consider on a Small budget
There are many small projects people can take on to improve their living room style and comfort.
1. Living room lighting
Look at the living room lighting and consider replacing old light fixtures or adding lamps to brighten the dark corners. New light fixtures can be more energy-efficient and save on utility bills. Better lighting can make a room look more inviting and increase the room's livability. Swapping out lampshades can make a big difference also.
2. Paint your living room
A new coat of paint will make a room look new and fresh. Choose an easy-to-live-with neutral color for all or most of the walls. This will be the backdrop for the rest of the room decor. The overall paint color might also set the mood for the room. Changing a dark paint color for a pale gray, off white, or tan can make a room seem larger. Paint is relatively inexpensive and is easy to apply and change when the mood suits us. Just be sure to prep the walls carefully, and use tarps to protect the floors and furniture. Use painter's tape to protect the trim and ceiling edges. One wall can be painted in a feature color, or the dark wood trim can be painted white or another light color.
3. Storage
Add a few shelves or another storage piece to add to the room's storage potential and get rid of clutter. Shelves can be the floating type used on an empty wall to give the area a little design interest. Storage containers or chests can hide all those things that are needed but not very attractive.
4. Framed art and family photos
Make an arrangement of framed art and family photos over the sofa or on another empty wall to make the room feel more personal for family members. Make this a family project where everyone has a say on which photos to display. These photos can be changed over time to keep the display current and fresh.
5. Consider working with furniture and accent pieces in other parts of the house. Walk around the house looking for small pieces of furniture, area rugs, or accent pieces to move to the living room. It is like free shopping. The found pieces can be used in a new furniture arrangement.
Work With What is Already There
One really good strategy that professional interior designers use is to completely empty the room and clean all the surfaces, including floors, walls, windows, and ceilings. When the space is clean, decide if it needs a new color of paint or one accent wall painted. This fresh clean envelope can now have furniture and accents moved back in, in a new, more usable arrangement. Everything will look new again.