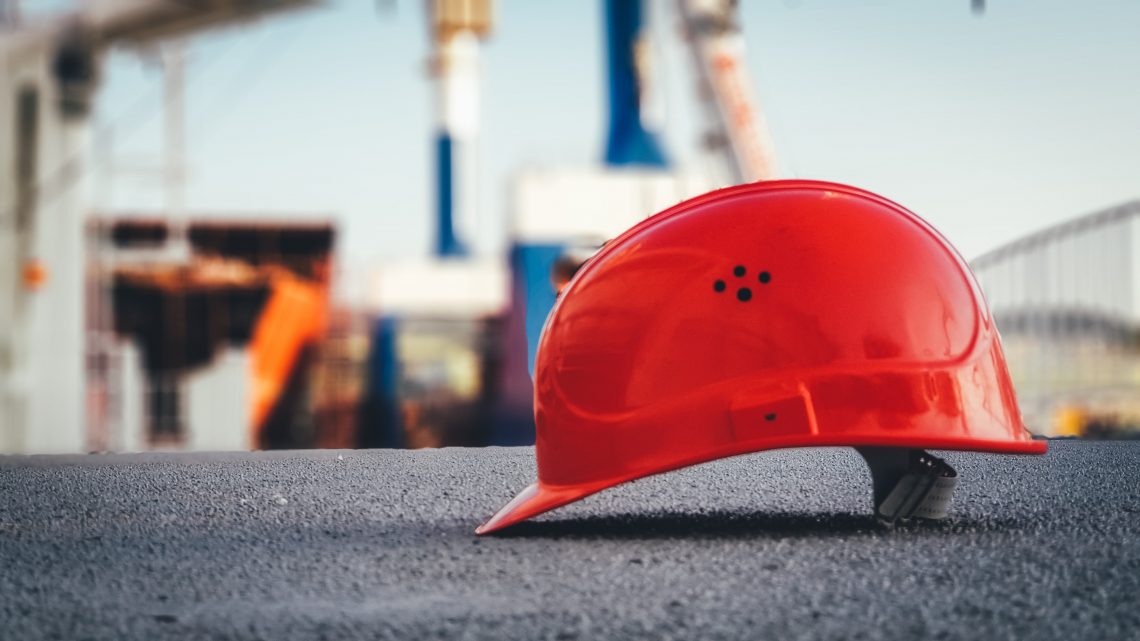 Tips To Facilitate Your Contractors At A Construction Site
No wonder where every industry is falling apart; the construction industry is booming and rising vigorously these days. The sustainable sector is doing a remarkable job in building hospitals, houses, other commercial buildings, etc. On the one hand, where this business is growing extensively. It is also highly risky and hectic to work as a contractor at the construction site on the same side. There is no hidden fact that working at the construction site is a real deal in so many terms. Therefore, it is essential to look at the various factors that will assure safety and enhance efficacy.
Similarly, while keeping such points in mind, one should not forget about the employees' accommodations and other required facilities. Such amenities include clean drinking water, living accommodations, sanitation, washing areas, lockers with changing rooms and rest facilities, etc. All these things are necessary at the construction site to provide ease and comfort to the workers.
Meanwhile, it is not easy as it seems to travel to a remote location daily. It affects the employees' working skills, and on the other side, the absence of contractors also causes a delay in the project. Hence it is the responsibility of every construction company to arrange a set up for their staff. They can even try a commercial surveyor. So, they can work promptly, reach the location in no time, and complete the project timely. To combat such issues, one should opt for the temporary housing solutions for a comfortable stay at the well-furnished apartments. Various companies provide short term houses to the tenant at affordable loans. So, they can avail of all the facilities and do not feel homesickness.
Here in this article, we will share a few tips to help you facilitate the contractors at their job site.
How to Facilitate The Team at the Construction Site?
As we discussed earlier, there a few welfare facilities mandatory for construction sites. It will not only promote a healthy working environment but increase productiveness too. Every single thing has its importance, from resting facilities to the sanitary and changing room amenities. Everyone is aware that completing a project, either residential or commercial, demands hectic working hours. That is why, while considering all these issues, ensure all these necessities must arrange before taking the initiation step.
Provide Accommodations
When we talk about the ways by which we can aid the contractors, there are too many. But the prominent one is the service of affordable rental apartments. Indeed, it is impossible to reach a destination located very far away from the city every morning. Similarly, people who travel to a different city for work purposes love to feel home vibes. That is why they prefer to live in accommodation that contains all the necessary amenities while enjoying their time until they are here. Companies often book various containers or suitable short term houses for their staff for a pleasant stay.
Clean Water to Drink
It does not matter where we are working or at which designation we are. Having clean water to drink either at the workplace or the construction site is essential. People working selflessly, day and night to make the project successful must have clean and pure drinking water. It will help them in various ways, like prevent them from dehydration that usually happens after working for hours in the sun. Therefore, give special attention to the quality and quantity of drinkable water to avoid inconvenience for the people working there.
Install Sanitary and Toilet Services
We all know that working at a location for more than a month is not an easy task. Especially when you live far away from your home, working at the construction site makes it more difficult. Hence, by keeping all those points in mind, the organization should look after all the factors. So it will aid the contractors, workers, and the whole staff. No doubt, spending infinite time at the job site with no proper toilet and sanitary facilities are the worst cases. Hence, make sure to install an adequate number of washrooms with the best sanitation facility. One can either build a drainage tank or connect it directly to the drainage system. Meanwhile, portable chemical toilets should also install that should remain empty and clean all the time.
Proper Washing Area
There are a lot of companies that give extra importance to this point. As we all know, people involved in the construction project have direct exposure to hazardous chemicals and other materials. Due to which health issues, such as contamination and serious accidents, can happen. Therefore, a separate washing area should make in the construction site's vicinity with enough sinks, supplying both hot and cold water. In this manner, chances of all kinds of such risks will minimize significantly.
Changing Room with Lockers on the Construction Site
While working at the construction site, one cannot perform any task in casual clothes. Such kind of site areas is not only dangerous but unsafe too to visit without any equipment. That is why a room for changing clothes should make at the site along with the lockers. So staff will store their personal belongings with no worries.
Required Equipment
It is not possible to work at the construction site with no adequate equipment. Even if you are only managing the project, you will still need a proper helmet and some strings to ensure your safety. Similarly, all the people associated with the construction project must equip with a protection system to avoid any mishap.
Construction Site Conclusion
Working in the construction industry is a tedious job and risky as well due to which we have to keep several things in mind. It is then related to the staff's safety, security, necessities, and residency until the project completes. The companies should ponder all the above tips by which they can aid the workers and other staff members who belong to the project.
Photo by Ümit Yıldırım on Unsplash