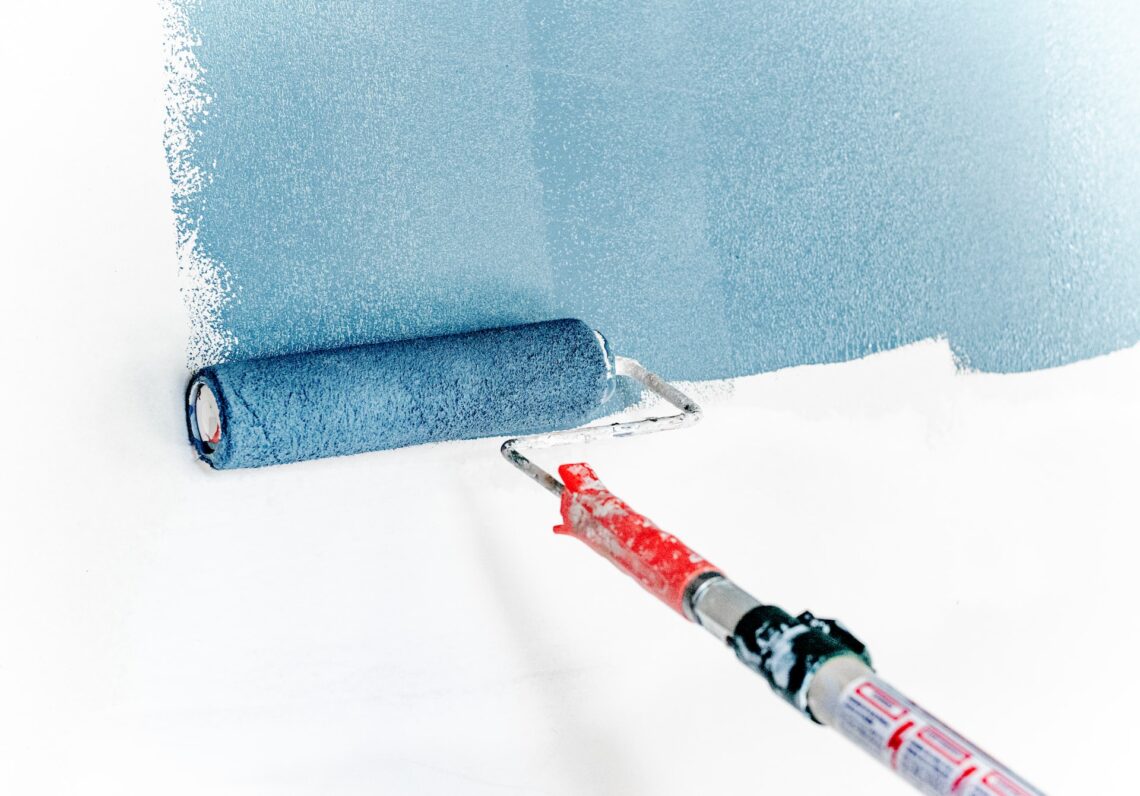 Why You Should Hire A Professional To Paint Your Cabinets
Painting your cabinets with a new and vibrant color is an effective way to revamp your interior. Colors play a significant role in the overall design, especially in space perception and vibrance. Therefore, repainting some of your furniture can transform your home's ambiance. Cabinet painting is a popular home DIY project. However, tackling it alone can be challenging, especially for busy individuals. Hiring a professional is your best bet if you're looking for a quick and convenient option. Working with a professional painter is the most practical choice to paint your cabinets for the following reasons:
Unmatched Expert Skills
Professional painters have years of experience and expertise in painting. Trusted painting companies like Great Plains Painting in Kansas City have a team of paint experts to provide unmatched, premium-quality results.
When hiring professional painters to revamp your cabinetry, you can swiftly bring your visions to life. Unlike amateur paint jobs, you don't have to worry about the mess. You can eliminate the hassles of painting technique errors with the experts' close attention to the tiniest details.
Aside from expert-level painting skills, hiring a professional painting company also provides excellent customer service. They're ready to answer your questions to keep you happy with the process and the overall results.
Premium Paint Choices
Your choice of paint type can affect your cabinets' durability. Errors may lead to warping, especially if the material isn't solid wood. Plus, a paint mismatch can cause bubbling and peeling, leading to higher expenses for repair and repainting.
Reliable painting companies partner with premium paint suppliers to deliver excellent results. For instance, most experts opt for low-VOC paints for improved safety, especially when painting kitchen cabinets. This paint type also dries quicker, so they can apply the next coat after a few hours, allowing a shorter project timeline.
Leaving the paint type choices to the experts gives the best value for your money. This way, you're maximizing the quality of premium paints.
Excellent Prep Work
Painting requires more than grabbing a tool and swiping a coat of paint. Prep work is also crucial to the quality of the results regarding durability and aesthetic appeal. When you hire a team of professionals, they'll take care of all the necessary preparations.
One crucial prep work when painting cabinets is dismantling cabinet doors and hardware. Doing so enables better paint coverage and avoids paint splatters on the handles and hinges. Professionals also offer complete restoration and repair for damaged cabinets.
Another vital prep work is installing covers. Covering your appliances and walls is essential for keeping the job mess-free while preventing damage.
Well-Equipped With Tools
Aside from the expertise skill-wise, professional painters are also well-equipped with proper painting tools. They use premium quality brushes that glide smoothly without leaving traces of strokes. They also use high-quality rollers and paint spray guns for faster application.
Hiring a professional painter also guarantees safety. Each painter wears proper personal protective equipment to prevent accidents and follow the standards.
Color Specialists Consultation
Picking the right paint color for your cabinets can be time-consuming. The shades you choose impact the vibrance of the room, especially in the kitchen and walk-in closets. In this case, consulting a color expert is best. Top professional painting companies provide consultations with color specialists. They'll consider your design goals and home style to develop expertly curated shades. You can also show them your inspirations as a guide.
Working with color specialists helps you achieve your dream home interior. You can make a room feel spacious, vibrant, and inviting.
Convenient And Fast
Hiring professionals make any home improvement project faster and more convenient. Painting cabinets is complex, requiring time, effort, and a specific level of expertise. When you hire experts, all you have to do is sit and wait.
Once you've found a trusted painting company near you, you can start discussing the project. They'll give you an estimate based on initial inspections and provide a contract with a specific timeline. Painting begins on the set schedule and finishes on time. Working with professionals can make a challenging task quick, simple, and hassle-free.
Guaranteed High-Quality Results
Top painting companies take pride in their high-quality paint job. Their team of experts aims to make all homeowners beyond satisfied with the results. Painting companies offer a warranty to show confidence in their craft. They ensure the paint stays vibrant and durable for longer, helping you save expenses from frequent repainting. The warranty guarantees excellent customer service even after the job. When there's an error or damage within the given timeline, they'll take care of it for free. Aiming for high-quality results protect your cabinets from damage, making them more resilient and long-lasting. You can achieve this by working with paint experts.
Conclusion
Hiring a professional to paint your cabinets have a lot of benefits. Despite having a slightly higher upfront cost than DIY painting, you can save more with guaranteed long-lasting results. 
Photo by Theme Photos on Unsplash