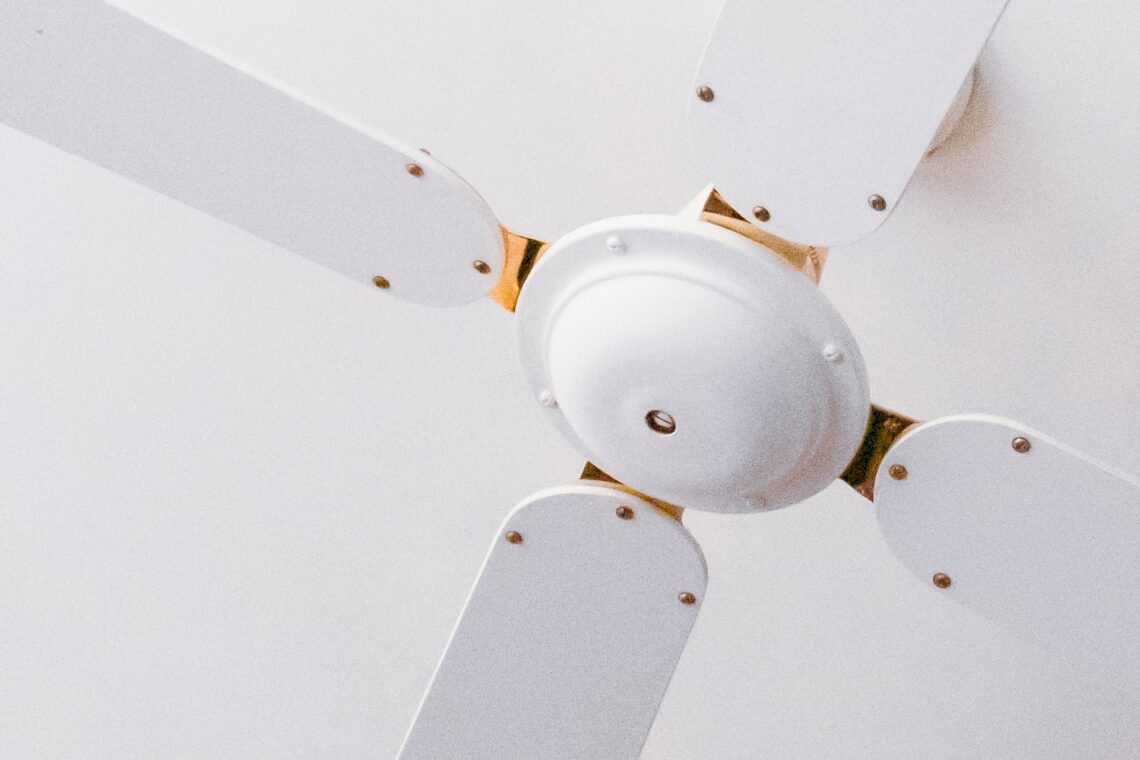 Why Should You Purchase a Ceiling Fan Remote Replacement?
The thermal comfort of your home is crucial to your family's well-being and can be achieved in several ways. Suppose you are willing to invest a considerable amount of money. In that case, you could buy a complete AC system that adjusts the indoor temperature of your rooms to a constant preset value. But what if you are a person who primarily wishes to benefit from the best price-quality ratio on the market? In that case, you may turn to a ceiling fan. Ceiling fans can provide you with the necessary breeze to make your home comfortable at night, while during the day, they can act as a tool that blends in with the interior décor of your house.
But ceiling fans come in many sizes and configurations, and since you are a person who only wants the best of the best, you will most likely opt for one that benefits from a ceiling fan remote control. However, life can sometimes be unpredictable. Due to circumstances beyond your control, the original remote unit may be lost or damaged, and you may need a viable alternative.
Therefore, a ceiling fan remote replacement becomes vital for enjoying your professional unit's thermal comfort. But you have many options on the market, and you may have questions. So, in the following article, we'll outline the aspects you should look for when choosing a ceiling fan remote replacement, and we'll explain why the ceiling fan remote control has become an indispensable tool for American homes.
An American Staple
The first rotary ceiling fans appeared in the United States in the early 1860s, and since then, they have become a reference for all North American dwellings. The reason is simple; fans are an efficient way to improve your family's thermal comfort cost-efficiently. And this technology has been complemented by the advent of the ceiling fan remote control. Why is this a must-have tool in a house?
Because it allows you to adjust the speed of your ceiling fan, from wherever you want, without moving a muscle. Maybe you're tired after a long day at work and don't want to get out of bed, or perhaps you want to adjust the speed of your fan from an adjacent room. Either way, a ceiling fan remote control may solve your problems and aid in your family's happiness.
But the original remote control of the fan may be lost and its functionality reduced. You will need a ceiling fan remote replacement, and knowing all the compatibility elements that can transform your experience into a carefree one is essential. First and foremost, you need to look for a ceiling fan remote replacement compatible with most brands that sell products in the North American market. For instance, are you the owner of a Harbor Breeze fan, but the remote control you purchased only works with Hunter or Hampton Bay products? Then you've made the wrong purchase.
Ease of Use
Choosing a ceiling fan remote control that can operate all your fan functions is also essential. Aiming for a remote with at least three separate speed settings and light-dimming capabilities compatible with all the bulb types available in major retail stores would be best. And these types can range from halogen bulbs to LEDs with dimmable functions. How you connect your remote to the ceiling fan is also essential. A good idea would be to choose a remote control that only needs reconfiguring the jumper settings on the receiver.
Last but not least, it is good to choose a remote control that requires only simple 9V batteries for power. There are remote controls that can be charged via USB and that have rechargeable batteries. But as a general rule, simple devices should be powered by simple processes. The added complexity of another charging method may only add to the cost of the unit. However, the simplicity of fan remote controls doesn't imply they can't be tailored to your use cases. A quality fan remote control will preserve the fan settings even if the breaker is switched off, which can be crucial if you live in areas affected by frequent power outages.
An Internationally Appreciated Accessory
When it comes to cooling solutions on hot summer days, few appliances are as popular as ceiling fans. In India alone, over forty million of these appliances are bought yearly, which has significant energy implications. Ceiling fans are a viable alternative to the more expensive and energy-inefficient AC units, which for many people, are the only way they can cool their home proficiently.  A high-quality fan remote control can help you adjust the speed of blades and can be the kind of accessory that becomes indispensable for your day-to-day uses.
Ceiling fans recirculate the air already in the home, providing a light breeze sufficient for most people. Ceiling fans do not dry out the air like AC units do, nor are they noisy. Their simplicity makes them perfect appliances for American kitchens or bedrooms, and their lack of complicated components makes them tools that are generally more durable than air conditioning units.
It's All About Improving Your Everyday Life
Why should you buy a ceiling fan remote control? Above all else, because it's convenient. Whether you are not satisfied with the original remote-control functions of your ventilator, or for some reason, you now need a ceiling fan remote replacement, the usability of a ceiling fan increases dramatically if you can control its functions remotely.
A high-quality remote can be a universal accessory compatible with many fan brands, which only needs simple batteries to connect to your appliances. Why a fan? Because it's enough for most people. Not all people can stand the dry cold air of AC units, and most of us are unwilling to spend significantly on our home cooling solutions. Ceiling fans are an ingenious and tested solution customary in North American homes, and they can provide thermal comfort for your family in a way that makes financial sense.
Photo by Maxwell Ingham on Unsplash