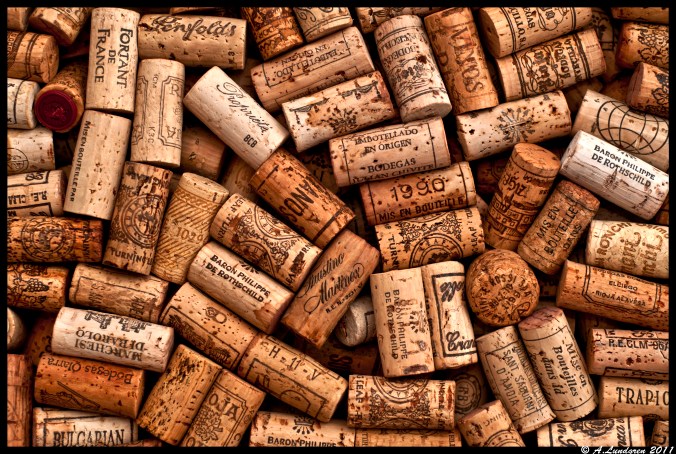 Why Should I Use Corks for a DIY Project?
It is so much fun to create your own DIY craft project such as wine corks. You can exercise your creativity and end up with a good-looking finished product to display in your home.
Projects using wine corks are great because they are so easy and don't need a lot of specialized supplies. If you don't drink enough wine, you don't need to worry. You can also buy the corks you need online.
Why not try out some of these projects, either for yourself or to give as gifts? Many of these projects would also be suitable for children to do, so you can have fun being creative with your whole family.
Here are some fun cork projects for you to try:
1. Wine Cork Initial
Create a decorative initial for display on your wall. You can even create a whole word, if one letter is not enough for you. All you need are wine corks, a flat wooden letter, glue, and a picture hanger. You can purchase flat wood letters at a craft store, or, if you are handy with a jigsaw, you could cut them out yourself.
All you need to do is glue each cork to the flat letter. Glue the cork standing up on its end. Leave the letter flat until the glue is dry. Then you can attach the picture hanger to the back of the board for hanging. Now you are ready to hang your initial up on your wall, or display it standing up on a bookcase or shelf.
2. Cork Bulletin Board
A cork bulletin board is a fun alternative to the boring bulletin boards sold in office supply stores. To make it, you will need a picture frame, a piece of flat wood cut to fit inside the frame, wine corks, and glue. You can get a piece of wood cut to the size of your frame in a DIY store such as Lowe's or Home Depot.
Remove the glass and cardboard from the picture frame and replace them with the piece of wood. Then all you need to do is glue each cork down on a piece of wood. This time you want to lay the cork pieces flat on the board, not standing up like in the last project. Let the glue dry, and you are done with your bulletin board. Display it proudly in your home office or in the kitchen to hold notes or recipes.
3. Wine Cork KeyChain
This project is super easy to do. You will need a small screw eye, a cork, and a round key ring.
Screw the screw eye into the end of the cork. Then thread the key ring onto the eye of the screw eye, and you are ready to add your keys.
A nice feature of this key chain is that it floats, so it would be a good one to take when you go to the pool. That way, if you lose your keys in the pool, you will not have to go diving for them.
4. Photo Display
For this project, although you can use a wine cork, a cork from a bigger bottle might be even better. You will need a cork that can stand upright to hold the photo. Besides the cork, you will need craft wire, a clothespin, a screw, and a little glue. If you want, you can also use markers or paint to decorate the clothespin and cork.
Thread the wire through the clothespin and then twist it so that the two strands of wire become one. Make a hole in the top of your cork with a screw. Put a little glue into the hole. Then push the ends of the twisted wire into the hole.
Once the glue is dry, stand up your cork. The wire will hold up the clothespin. You can then secure a favorite family photo with the clothespin for a nice photo display. These DIY projects are only a few of the many projects you can make in just a couple of hours or less, using the simple wine cork and a few other items. Enjoy your crafting time, and think up some of your own projects for even more fun!