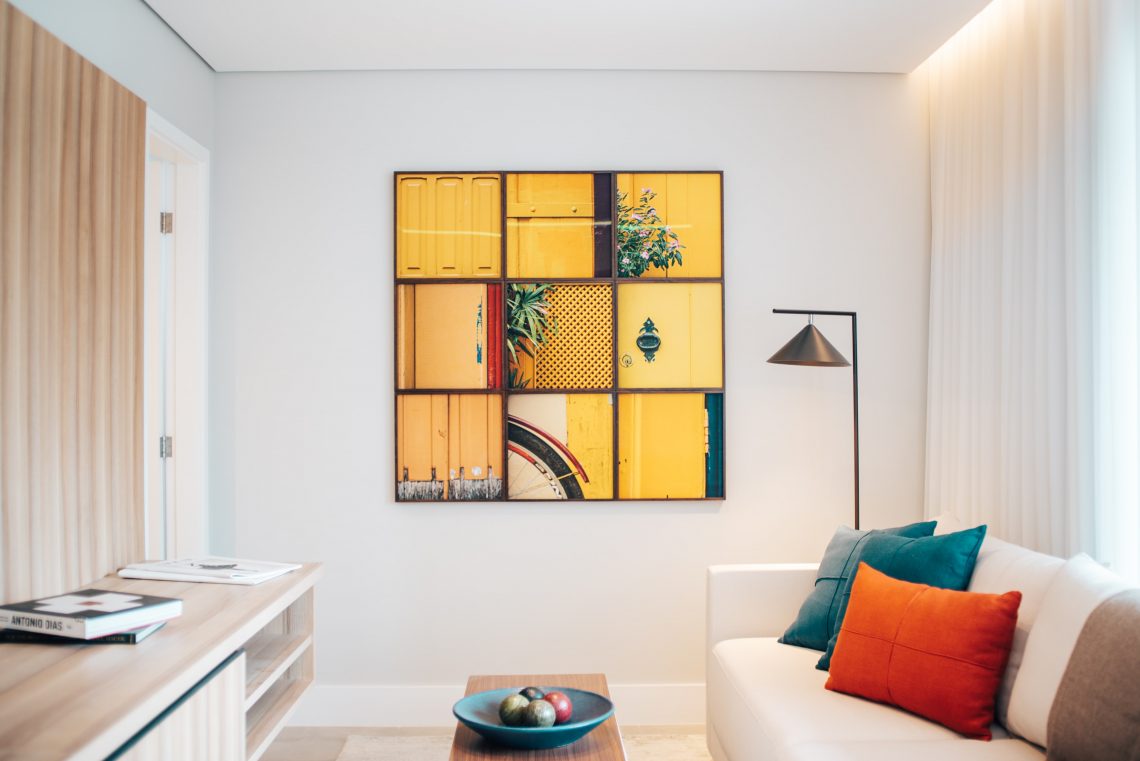 Wall Makeover Ideas You Can Try Without Breaking The Bank
Enhancing your living space is not just about picking expensive furniture and prized antiques. You can begin with the basics to bring an element of interest to the décor within a budget. The walls of your home present the best opportunity for doing it. They serve as a blank canvas, and you can play with endless creative ideas to deck them up. The best part is that you can be as versatile as possible. Here are some easy wall makeover ideas you can try without breaking the bank.
Look for inexpensive wall art
Before starting with a makeover, choose the décor elements for the project. You need not opt for wall art worth thousands. Rather, you can pick some stunning pieces from a thrift store or artist website. You may even paint a DIY art piece to add a personal touch to your living space. Even better, frame the artwork of your little genius if you have an in-house artist. You will love to flaunt their creations, won't you?
Refresh the paint colors
A fresh coat of paint is perhaps the most cost-effective way to enhance your home walls. Choose a trending shade that matches the décor of your living space. It ensures no creative clashes. If you want a subdued effect, consider painting accent walls in bright hues and keeping the other ones neutral. Nothing gets better than the use of unexpected color or texture to get attention for your accent wall. But make sure you let an expert handle the job, even if it means spending a bit.
Add a mirror on the wall
Adding a mirror to your walls can make the place appear much larger. It is a good option for people living in apartments and small homes. You can display a large mirror or opt for a collection of smaller ones in interesting shapes. Spend a little more on antique pieces with designer frames. Explore a bit to find elegant pieces on a low budget in a flea market or a garage sale in the neighborhood.
Personalize with a picture collage
If you want to personalize your living space without paying a designer, try creating a picture collage on the wall. Pick a theme for each room, such as family photos for the living room, romantic pictures for your bedroom, and travel pictures for the study. You may even display your academic achievements instead of photos in your home office. Your home will look like a reflection of your life!
Wall Makeover Ideas – Set up wall-mounted planters
Bringing nature on your walls is a great idea for homeowners on a budget. You can set up wall-mounted planters or even display small herbs-in-cups on floating shelves. A little creativity is enough to create a vertical garden on your wall. You have a green and fresh-looking space, with the bonus of healthy indoor air. Adding a pop of color with tiny flowering herbs is another good option.
Wall décor need not cost a fortune. In fact, it is the easiest project to handle within a tight budget. Try these easy and budget-friendly ideas to deck up your home walls this season.
Photo by Vinicius "amnx" Amano on Unsplash