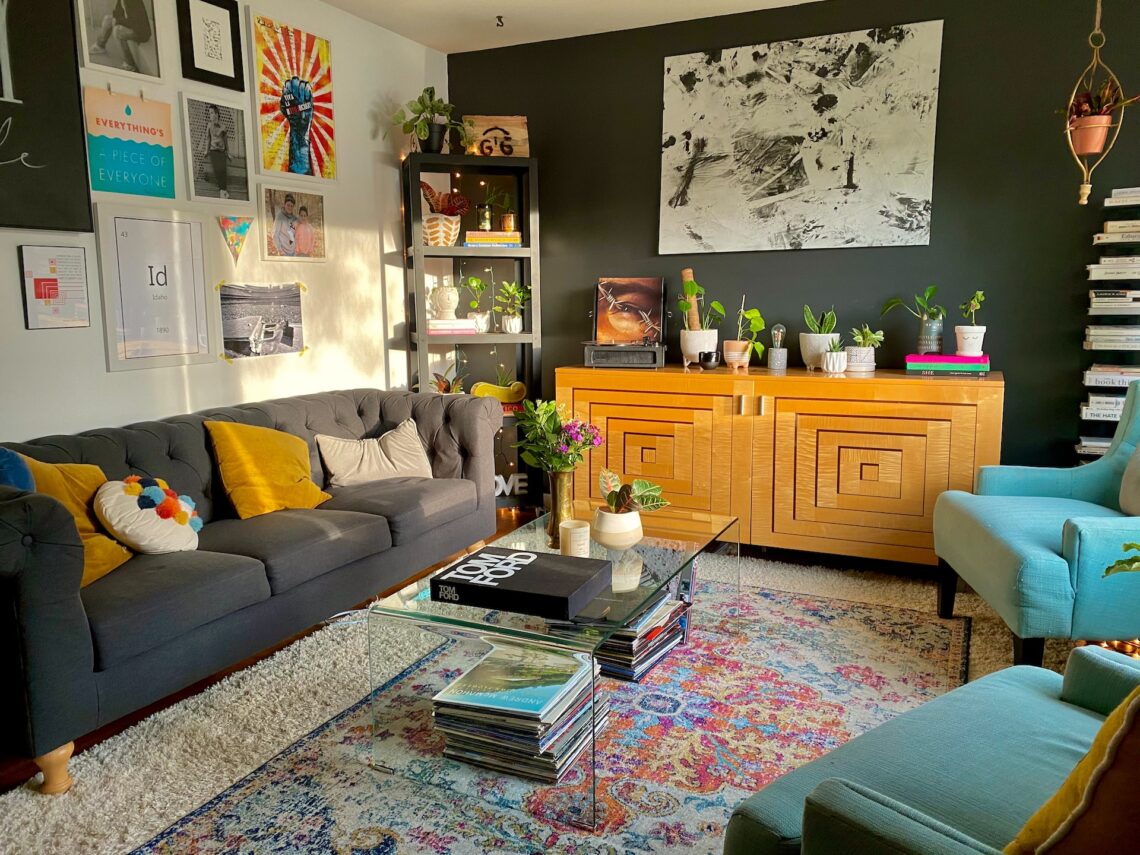 Top 13 Easy DIY Ideas to Freshen Up Your Indoor Home Experience on a Budget
Home decorating can be expensive and time-consuming, especially when you're on a tight budget. Fortunately, there are plenty of easy DIY ideas that can help you freshen up your indoor home experience without breaking the bank. From reusing items around your house to repurposing furniture and accessories, these 13 simple DIY ideas will help you give your space a whole new look.
1. Transform an old dresser into a vanity
With just a few simple steps, you can take an old dresser and turn it into a lovely vanity. All you'll need is primer and paint, plus some drawer pulls to give it a more finished look. If you don't have much of a budget for this project, opt for spray paint which is usually very affordable. Once you've completed your transformation, you can accessorize the vanity with a mirror and some pretty containers to store your beauty essentials.
2. Spruce up the curtains
Curtains can be a great way to add color and pattern to any room. Pick up some fabric and make your own, or order custom-made curtains in the style you like. If you're feeling extra creative, add trim or tassels to the sides of your curtains for an even more stylish look.
3. Create an accent wall
Accent walls can be a great way to add interest and color to your space without having to paint the entire room. Opt for a bold pattern or color, then hang art pieces with complementary colors on the wall for even more visual impact.
4. Make your headboard
If you're looking for an inexpensive way to give your bedroom a facelift, making your headboard is a great option. All you need is wood and some simple tools such as a saw and drill. Once it's done, paint or stain the wood in whatever hue you like and add knobs or tassels for a more finished look.
5. Create an artwork gallery wall
A great way to add personality to any room is by creating a custom art gallery wall. Use pieces you already own or pick up some affordable prints online, then arrange them in an interesting way on the wall. You can also frame some of your favorite photographs and add them to the wall for a more personal touch.
6. Update outdoor furniture
You can give your outdoor space an instant makeover by updating old furniture pieces. Paint them in bold colors or use stencils to create interesting patterns and designs, then accessorize with bright throw pillows and blankets for a cozy, inviting look. Don't forget to use weather-resistant materials for furniture and accessories, so they last longer and can withstand the elements.
For an extra bit of fun, try adding some plants or succulents in colorful pots – it's a guaranteed way to brighten up your outdoor area!
7. Repurpose storage boxes
Storage boxes are versatile items that can be used in many different ways around the house. From coffee tables to side tables, these boxes can easily be transformed into useful pieces of furniture with just a few coats of paint and some creative styling ideas. Also, you can use them to store books, toys, and other items. Just make sure to choose a painted color that matches the existing decor in your home for a cohesive look.
8. Refresh furniture with new fabric
Furniture is often one of the most expensive items in a home, so updating it doesn't always have to mean buying new. Consider reupholstering furniture with fresh fabric for an instant upgrade at a fraction of the cost and effort. Simply measure the furniture piece and buy new fabric accordingly. Then use a staple gun to attach the fabric to the frame, taking careful time and attention to each corner for optimal results. This is one of those DIY projects that will make you feel proud when it's finished!
9. Create shelves from wooden boxes
Wooden boxes are an affordable and stylish way to create storage solutions in any room of your home. Convert them into shelves by painting the boxes white or another color that matches your decor, then hang them on the wall for easy access to items such as books and collectibles.
10. Install wallpaper
Wallpaper has come back in a big way, and it can be used to instantly transform any space in your home. From bold patterns to classic stripes, there are endless choices available when it comes to wallpaper designs. For instance, you can use a large-scale print for a feature wall or opt for a small pattern to add texture and contrast. The best part about wallpaper is that it can be easily installed with minimal effort and expense.
11. Add a throw rug
Rugs are an easy and affordable way to instantly give any room a cozy feel. Opt for bright colors or interesting patterns, then lay the rug in the center of the room to create a focal point. You can also add a few throw pillows to give it even more of a homey feel or use furniture and accessories to tie in the colors of the rug. This is an excellent budget solution for adding a touch of warmth and personality to any room.
12. Hang up string lights
String lights are great for creating an inviting atmosphere in any room. Hang them up along the walls or use them as curtain ties to give your space a dreamy glow.
You can also use them to highlight photos, bookshelves, or any other features in the room. String lights are available in a variety of colors and styles, so you can easily find one that fits your home's aesthetic. Plus, they're inexpensive and easy to install!
13. Plants for the win
No home is complete without plants, as they can instantly liven up any space. Hang planters from the ceiling or place them on shelves to bring a bit of nature into your home. You can also add some green to your walls with wall planters or vertical gardens. And if you're not much of a gardener, you can always opt for low-maintenance indoor plants such as succulents. 
As you can see, there are plenty of creative ways to give your home a fresh look and feel. From making a headboard from wood to hanging string lights for an inviting atmosphere, these DIY ideas will help you create the perfect indoor experience on a budget. With just a few simple materials and some creativity, you can easily transform any room in your house into something special that reflects who you are as well as what you love!
Photo by LeeAnn Cline on Unsplash