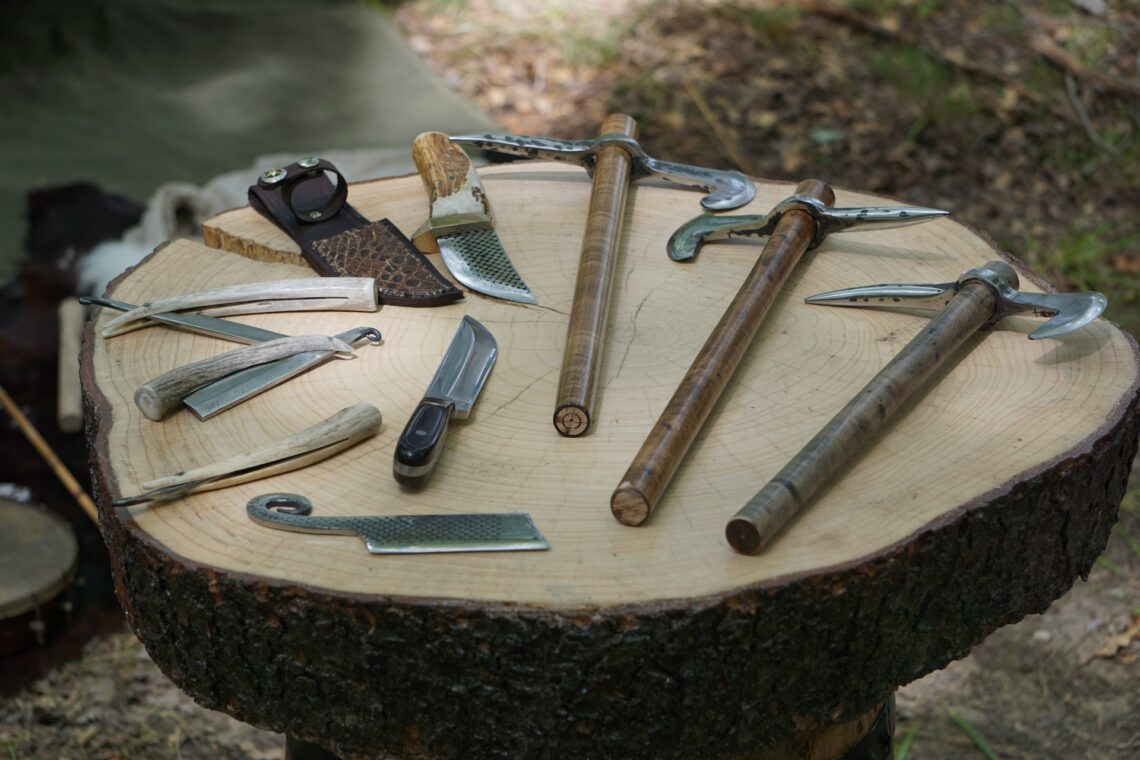 Why Every DIY Enthusiast Needs a Fixed Blade Knife in Their Toolkit
As a DIY enthusiast, you're probably always on the lookout for ways to make your projects easier and more efficient. From woodworking to laying new flooring in your home, there are countless tools and accessories available to help you get the job done right. But one tool that every DIY enthusiast should have in their toolkit is a fixed blade knife.
Types of Fixed Blade Knives
Before we explore the benefits of using a fixed blade knife, let's take a quick look at the types available. There are several types of knives with fixed blades, each with its own unique features and uses. Understanding the different options will help you choose the best fixed blade knife for your toolbox.  
Survival knife: This type of knife is designed for outdoor use and survival situations. It typically has a large, sturdy blade and a comfortable grip, which makes it useful for a lot of DIY applications, too – especially in the garden.
Hunting knife: As the name suggests, this knife is designed for hunting and field dressing game. Its blade is sharp and curved, and it has a comfortable grip.
Combat knife: This type of knife is designed primarily for military and law enforcement use. It will typically feature a serrated edge and a sturdy, tactical grip.
Bushcraft knife: Designed for outdoor use and bushcraft, this type of knife can also come in handy for lots of DIY applications with a sharp, straight blade and a comfortable grip.
Benefits of Using a Fixed Blade Knife
Now that you know a little more about the different types of fixed blade knives available, let's look at the benefits of using one for your DIY projects.
Strength and durability: Fixed blade knives are designed to be strong and durable. This makes them perfect for heavy-duty tasks like carving through tough materials such as vinyl flooring.
Versatility: Fixed blade knives can be used for a wide range of tasks, from shaping wood to cutting rope. This versatility makes them an essential tool for your DIY toolbox.
Safety: Generally, a fixed blade knife is safer to use compared to other types, like a folding knife. This is because they do not have any moving parts that can malfunction or break during use.
Comfort and control: Most fixed blade knives are designed with a comfortable and easy grip, allowing for better control and precision when working on your DIY projects.
Reliability: A good-quality fixed blade knife can last a long time with the right care, making it a reliable tool for long-term use.
Choosing the Ideal Fixed Blade Knife
When it comes to choosing the right knife for your DIY projects, there are various factors to consider. Some of the main things to keep in mind are as follows:
Blade material: The blade material will have an impact on the strength, durability, and sharpness of the knife. Look for a knife that is made from high-quality materials like stainless steel or carbon steel.
Blade shape: The shape of the blade will impact the versatility and usability of the knife. Consider the type of tasks you will be using the knife for when choosing the blade shape.
Blade length: How long the blade is will impact the strength and control of the knife. Choose a size that is comfortable for you to work with, but not so long that it becomes unwieldy and potentially dangerous.
Handle material: Finally, the handle material impacts the comfort and grip of the knife. Look for a knife with a comfortable, non-slip handle for the best control and safety. 
Whether you're laying new kitchen flooring or upcycling wooden furniture, a fixed blade knife is a handy and versatile tool to have for any DIY enthusiast.
Photo by Chris Chow on Unsplash