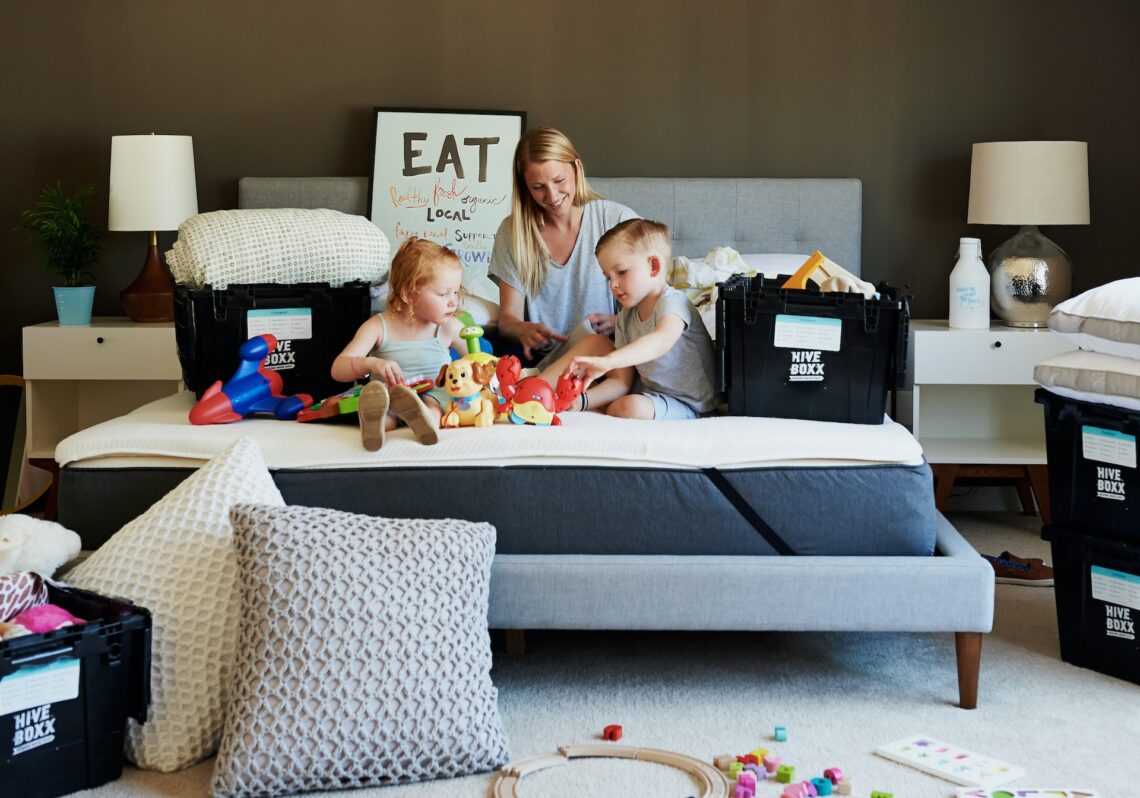 Top 8 Tips on Stress-Free and Easy Moving Your Family
Moving can be one of the most stressful events in life. It's an exciting time filled with anticipation, but it also requires lots of planning and organization. With a family to consider, the process is even more complicated and overwhelming. But don't worry! Here are 8 tips for stress-free and easy moving with your family that will make this transition smoother for everyone involved. From creating a detailed plan to delegating tasks appropriately, these tips will help ensure your move goes as smoothly as possible. Keep reading to learn more about how you can make moving easier for yourself and your loved ones!
1. Hiring a Moving Company
While this may be the costlier option, a professional moving company can help you move your belongings with ease and efficiency. Working with professionals will save you time and energy when it comes to packing and transporting items. All you need to start is two men and a truck to take care of your belongings and get them safely to their destination. Additionally, most moving companies offer insurance, so you'll be covered in the event of any damages or losses. This is also a great option if you're moving long-distance.
2. Create a Moving Plan
Before packing up your belongings and hitting the road, it's important to make sure you have a detailed plan in place for how to execute the move. Make sure you create separate lists for each step of the process – from packing to loading the truck to unpacking at your new home. Be sure to also include contact information for any professionals or helpers that are involved in the move so that everyone is on the same page about expectations and progress. For example, you might have a list of local moving companies or packing supplies that you need to purchase.
Also, make sure to set realistic deadlines for each step of the move. This will help ensure that everything is taken care of promptly and reduces the chances of surprises or delays. It's also important to factor in unexpected circumstances such as bad weather, road closures, etc., so that your plan remains flexible and you can adjust if needed.
3. Delegate Tasks Appropriately
Moving is a huge undertaking and it's important to make sure that everyone involved knows what their responsibilities are. Make sure each family member has something to do, whether it's packing up items or helping with loading the truck. If you're hiring professional help, delegate tasks such as cleaning the old home or setting up the new one so that they can be taken care of by someone other than yourself.
4. Get Rid of Unnecessary Items
One of the best ways to reduce stress when moving is to get rid of any items you don't need. This will save you time in both packing and unpacking, as well as reduce the overall cost of your move. It's also a great way to start fresh in your new home. Some tips for getting rid of unnecessary items include:
Donate or sell items that are in good condition. Local consignment shops, thrift stores, and even online marketplaces are great places to take gently used items that you no longer need.
Hold a garage sale if you're looking to make some extra money while clearing out your home. This is a great way to get rid of multiple items at once while still making a few dollars off each item.
Recycle any items that can't be donated or sold. Many towns and cities offer curbside pickup for recycling, so check with your local waste management company to see what they accept.
Get rid of hazardous materials properly. Local waste management companies will usually take hazardous materials, such as paint and motor oil, but you may need to call ahead to make sure they accept the items you're looking to dispose of.
5. Pack Strategically
Once you've gotten rid of unnecessary items, it's time to start packing up the rest. Start by creating a detailed list with all the items that need to be packed, along with their location in your home. This will help ensure nothing gets left behind and reduce the chances of misplacing something in the move. When it comes to packing items, make sure to pack them strategically so that they're easy to unpack at your new home. Group like items together – for example, books should be packed together rather than being scattered throughout different boxes. Additionally, use bubble wrap or newspaper to protect fragile items such as glassware and dishes.
6. Label Your Boxes
Labeling your boxes will make unpacking much easier. Make sure to clearly label each box with the items it contains and the room where it should be placed. You can also include a few keywords about what's inside – for example, "dishes" or "bedroom linens." This will save you from having to open every box to find something specific. Of course, also make sure to label anything that needs special care during the move, such as fragile items or any furniture pieces that need to be disassembled.
7. Clean Your Old Home
Before you leave your old home for good, make sure to give it a thorough cleaning. This is important for both yourself and the next occupants of the house – nobody wants to move into a dirty home! Make sure to clean all surfaces, vacuum carpets and upholstery, and dust shelves and baseboards. Don't forget to check behind furniture and appliances as well, since dirt can easily accumulate in hidden places over time.
8. Set Up Home Utilities
It's important to set up utilities at your new home before you move in. This includes electricity, water, sewage, and gas if necessary. Contact the utility companies in your area ahead of time to make sure everything is set up for when you move in – some companies may even offer special deals or discounts for new customers. It's also a good idea to contact your current utility providers to let them know that you'll be moving out.
Following the steps above can help make your move much smoother and less stressful. By getting rid of unnecessary items, packing strategically, labeling boxes, cleaning your old home, and setting up utilities at your new home, you'll be well on your way to a successful move. And make sure to take some time to enjoy the process – after all, it's an exciting new chapter in life!