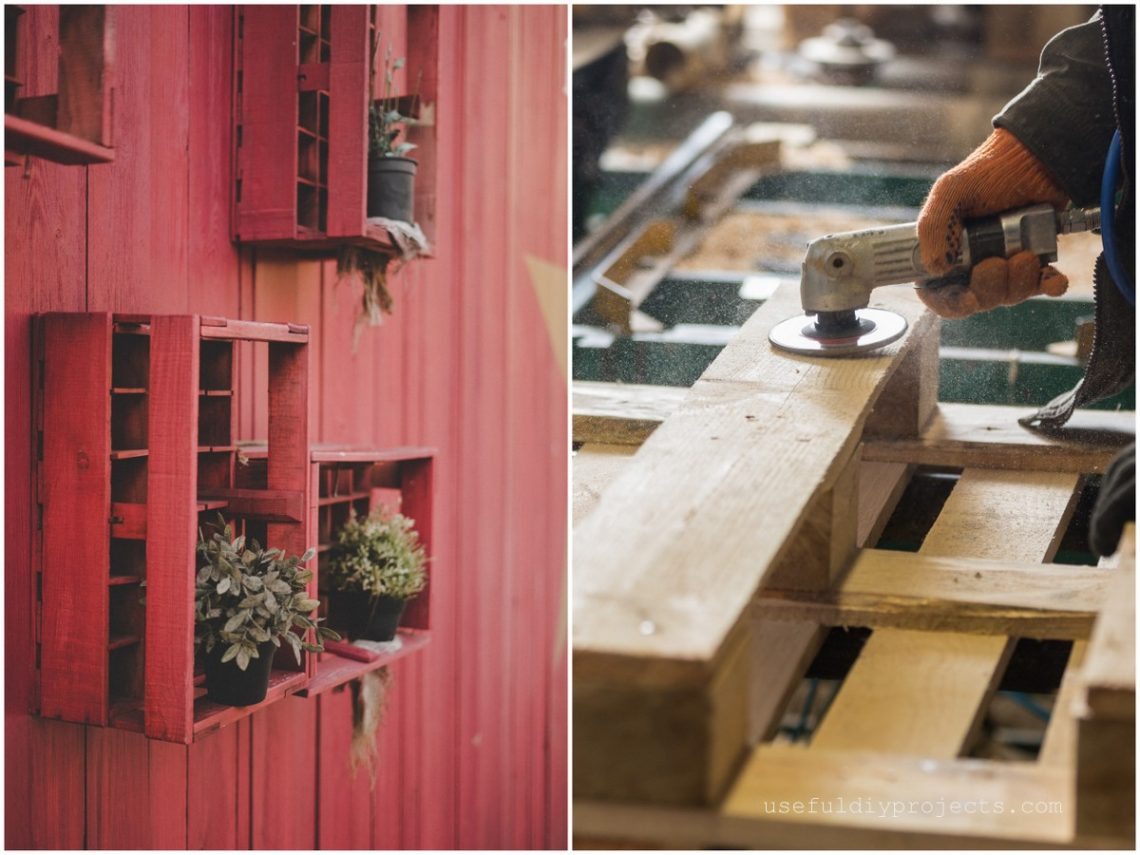 The Versatility Of Wooden Pallets In Any Business
Businesses that deal with a lot of items in their inventory realize how important wooden pallets are in their warehouse. In fact, pallets are indispensable when you're regularly handling the storage and shipping of various products. Whether you're in charge of shipping or receiving supplies, all materials involved will be placed on a pallet at some point.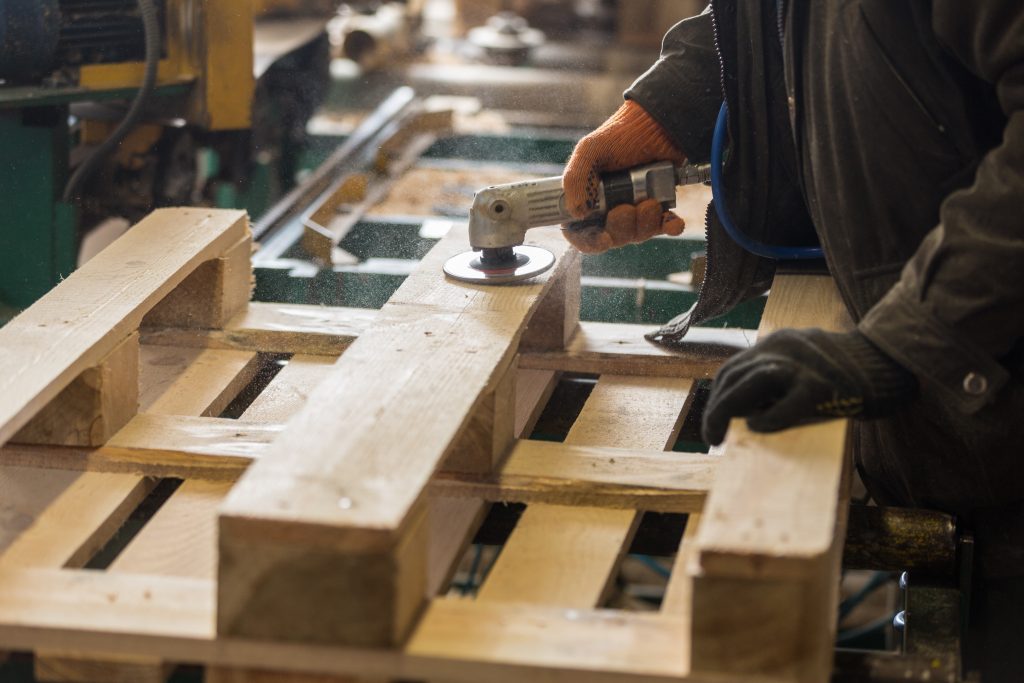 Brief History Of The Wooden Pallet
Wooden pallets are among the most in-demand products for suppliers in the modern world because of their versatility, user-friendliness, and overall sturdiness. Even though some industries may come and go, wooden pallet manufacturing will most likely endure for a long time.
The wooden pallet industry has been carrying on for at least 50 years now. As time passed, manufacturers focused on creating pallets that can be used repeatedly instead of units that were only good for single use.
Hence, the wooden pallets that you get today are a product of decades of improvement—from materials used to manufacturing techniques, and even to the recycling methods.
As the world shifts to renewable resources and sustainability, wooden pallet manufacturers are also scrutinizing their methods to come up with eco-friendlier products. Nowadays, you'll find wooden pallets in the market that have been re-manufactured, and their quality is just as good as that of brand-new ones.
More types of businesses now need to create and ship their products to various sectors and markets. Additionally, the construction and housing industry are also booming, so materials will constantly need to be transported to fulfill customer demands. Thus, the wooden pallet industry is expected to thrive due to all the businesses that need their goods shipped.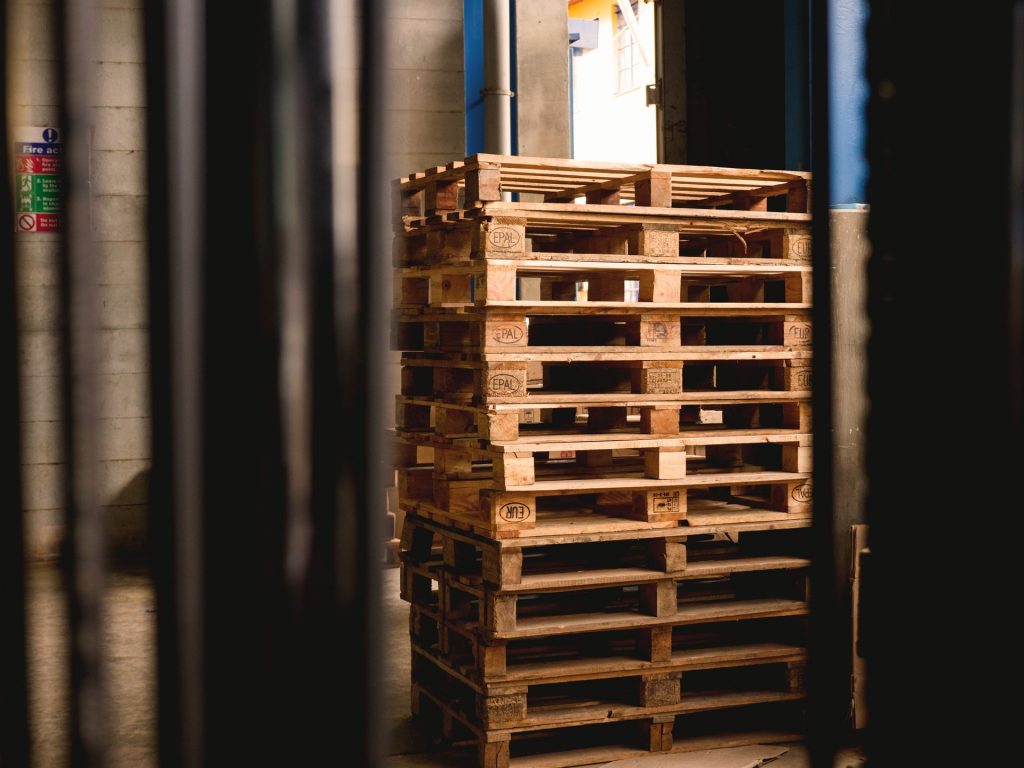 Photo by Reproductive Health Supplies Coalition on Unsplash
What Are Wooden Pallets Typically Used For?
The chain that connects manufacturers, distributors, and sellers typically looks like a complicated web of interactions. However, all of them have a common denominator – the wooden pallet.
Wooden pallets are used to store, stack, and protect items that are moved by conveyors, pallet jacks, and forklifts. They are often used in the food industry as a storage unit. They allow you to move multiple things simultaneously, which saves a lot of time and effort.
Pallets aren't only great for organizing your supplies, as they also keep your items clean and off the ground. This is especially important for food items, as the ground is home to thousands of contaminants. It will also help keep your materials safer if flooding unfortunately occurs in your warehouse.
Additionally, even though wooden pallets may not seem like much, they're actually capable of holding a significant amount of weight. For instance, a 48-inch by 40-inch wooden pallet has a weight capacity of up to 4,600 lbs! For a series of wooden planks that were just nailed together, that's a pretty amazing feat.
This makes wooden pallets a great choice for any kind of repurposing projects. Even when they've already maximized their purpose as a storage and shipment material, individuals and businesses alike may choose to find new uses by turning them into something else.
Examples Of Various Industries That Use Wooden Pallets
Suppliers of wooden pallets typically cater to food, beverage, and agriculture industries. For instance, https://www.challengerpallet.com/ started out as a pallet supplier for the sugar and potato markets in southeast Idaho. Over the years, they garnered more clients and expanded to two other states – Salt Lake City, Utah and Three Forks, Montana.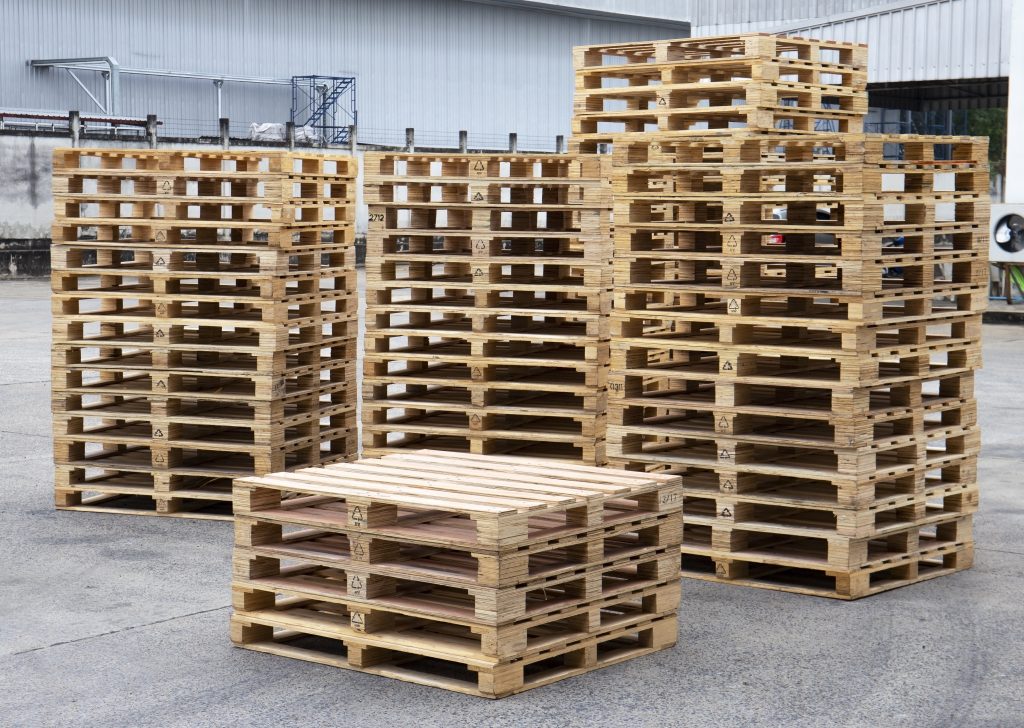 Other industries that make use of wooden pallets include:
Construction
Landscaping
Food distribution
Wine and alcohol
Education
Oil and gas
Paper and packing
Furniture
Medical equipment
Automobile
Art galleries
As you can see, businesses that need wooden pallets are quite diverse. As long as you have tons of items that need to be stored and moved around, wooden pallets would be useful for you.
Typical Pallet Sizes
Wooden pallets are usually sold in a variety of standard sizes. Depending on your products, you'll typically find a ready-made size that's perfect for your needs. While most pallet manufacturers can supply brand-new pallets on a regular basis, some of them also supply used and recycled ones if that's what their clients prefer.
Of course, if you need a pallet that doesn't fall under the standard sizes, some suppliers are willing to create tailor-made pieces just for you. Sometimes, there are cases when standard sizes may be too small or too big for your materials, so a custom-made one will work best.
Listed below are the typical wooden pallet sizes that you'll find in the market:
48-inch x 40-inch
42-inch x 42-inch
48-inch x 42-inch
48-inch x 48-inch
44-inch x 44-inch
40-inch x 40-inch
36-inch x 36-inch
48-inch x 36-inch
When a wooden pallet is up for recycling, larger pallets are generally used to repair other pallets or create smaller ones. Repair and recycling operations are done by sorting the pallets according to board thickness, plank length, and current condition. Parts that are severely damaged and cannot be repurposed are shredded and sold where there's demand.
What Makes Wooden Pallets Versatile?
Nowadays, wooden pallets are no longer the only kinds of pallets in the market. With the help of research and technology, manufacturers have now come up with plastic and metal pallets that have their own sets of advantages and disadvantages.
However, despite having more choices than before, many businesses still prefer the classic wooden pallet over their contemporary options. Among their primary reasons for making this choice is that wooden pallets are significantly cheaper.
For example, even if they have to buy new ones every now and then, the overall costs of using wooden pallets is still relatively lower. Additionally, even if wooden pallets go through the normal wear-and-tear process, they are easy to repair and repurpose.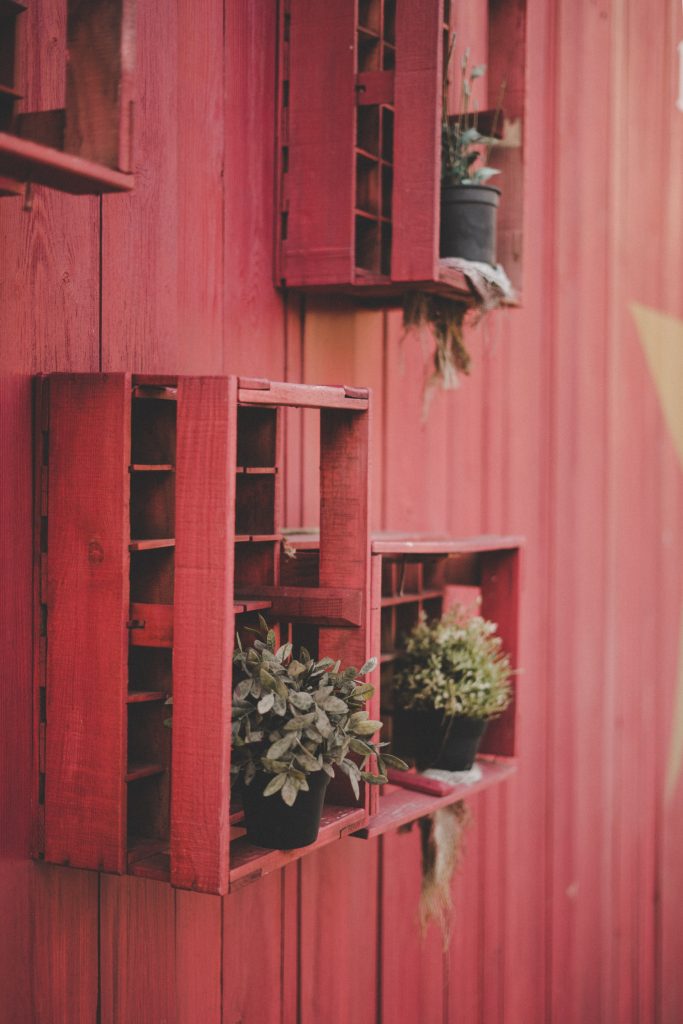 Photo by Daniel Tafjord on Unsplash
Here are 5 other reasons why businesses—big and small alike—are benefitting from the versatility of the humble wooden pallet:
1. It Can Handle Heavy Weights
As mentioned earlier, a standard-sized pallet can carry weights that are much heavier than your initial expectations. In fact, even though it may not look like it, wooden pallets are often capable of carrying heavier weights compared to plastic pallets.
The carrying capacity still largely depends on the type of wood that was used, but generally, wood is reliable enough to be taken for a ride. This is why its use can always outlive its initial purpose. That said, it's one of the sturdiest materials that you can find if you wish to engage in your own woodworking projects at work.
2. It Isn't Complicated To Fix
If you were planning to reuse some pallets for shipping but feel like they might already be too damaged to hold your shipments' weights properly, you can grab your toolbox and try doing the repairs yourself. Depending on the pallet's condition, it may be better for you to fix them than to buy new units straightaway.
Of course, this suggestion is only useful if you're confident in your skills and you have extra time to do the repairs yourself. Otherwise, it might be better to send them off to a professional pallet repairman who can do the job for a reasonable fee.
3. It Can Be Recycled And Resold
As mentioned earlier, wooden pallets aren't only good for storage or shipping purposes. Repurposing used pallets can be something of a business in itself, because there are many people or companies that are willing to purchase them for various reasons.
Additionally, you can turn wooden pallets into a lot of things if you wish. Oftentimes, you don't even have to think too hard about it. Yes, you can pull out your tools to carve them into something else, but as it is, they're more than enough to do well in their new purpose.
For instance, you can choose to sell your old wooden pallets to suppliers that are interested in having them back. Some suppliers are willing to buy back old pallets for a cheap price to reuse and recycle them. You can also sell them to DIY enthusiasts who love to repurpose wooden pallets for personal or business reasons.
Additionally, you may find luck in selling them to furniture and woodworking schools that need old materials to practice on. Still, some others will want to acquire your old pallets to be used as firewood. The price you'll get for your pallets generally ranges from $0.50 to $4.00 per unit, depending on its condition.
4. It Can Inspire Your Creativity
If you've always thought of getting into DIY, this is where you can unleash your inner creativity and be as clever as you want. Because pallets can handle unimaginable weights on their planks, the sky's the limit when it comes to building new furniture for your office.
Does your office have a waiting room or lobby? You can create a simple bench and put a cushion on top of it, and your hallway seat is ready. Do you have a lounge room where people can hang out during breaks? You can create a coffee table or a bookshelf to give it a relaxed ambience.
Do you have artworks that you'd like to hang in one of your office rooms? Pallets also make great art frames. Your wooden pallet projects all depend on what kind of vibe you want to project in your office.
The office furniture that you'll make can be placed indoors or outdoors, and can be varnished, treated, or left as is. If you have green spaces in your office, wooden pallets are a great addition because their rustic look tends to go well with all things earthy.
Ultimately, no matter which type of environment you choose to repurpose your old pallets for, it's bound to look great. After all, pallets look neutral enough to match any kind of theme. You simply have to splash them with the right kind of finish or coloring for them to stand out.
5. It Can Be Used For Fuel
Fuel may not be the first thing that comes to mind when you think about repurposing wooden pallets. However, since wood is renewable and sustainable, wood chips provide an affordable and reliable means of creating heat energy.
That said, if you're looking for not-so-usual ways of recycling your wooden pallet, looking into its fuel capacities is highly recommended. It's also environmentally-friendly, which is a great thing if you've already gone green, or are just planning to.
Finding Various Uses For Your Wooden Pallets: It's All Up To You
Although wooden pallets are known to be strong and durable, you can't always expect them to age well, especially if they're used all the time. Being in transit isn't always a smooth ride, and leaving them outside makes them prone to rotting and molding.
While throwing them out may seem like the logical thing to do, you always have the option to "dispose" of them in a more cost-effective way. Whether you're feeling creative or you simply want another avenue to earn for your business, wooden pallets can easily give you what you need if you do genuine research.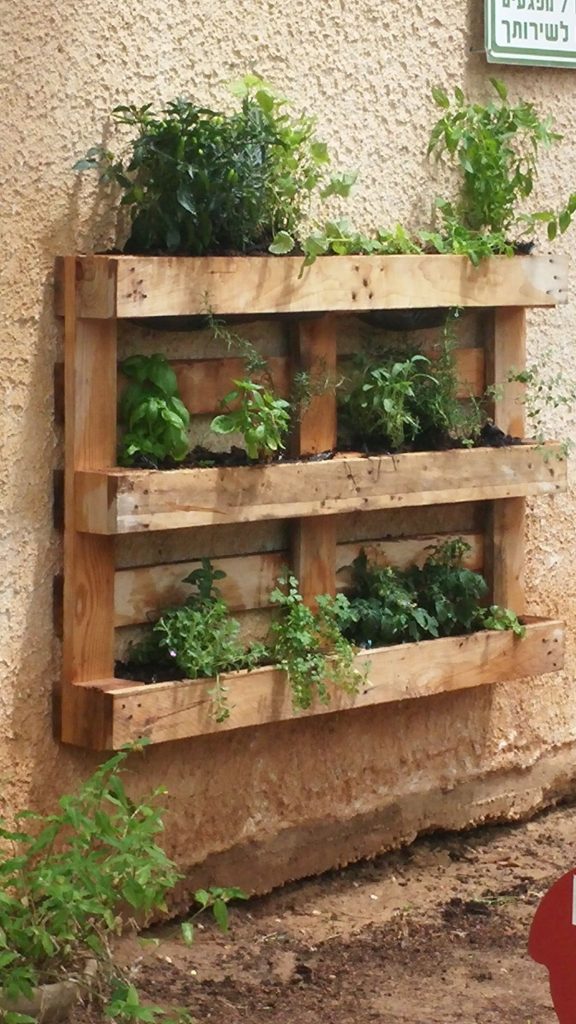 Wooden Pallets Can Thrive In Many Scenarios
The main purpose of wooden pallets is to help businesses ship and store their products properly. However, they can also be used for other things, such as DIY or repurposing projects. No matter what you plan to use wooden pallets for, they're versatile enough to be turned into anything that you deem fit.
Most wooden pallets are also built with quality and longevity in mind. They're made to survive heavy weights and regular impacts from shipping and transit. But even if they eventually get worn out, they can be recycled in a lot of ways. Some manufacturers will even welcome your old pallets as they have already established their own recycling processes.
Manufacturing and shipping will continue to prosper, so the demand for wooden pallets will not decline anytime soon. If you're in an industry that needs to ship things often, wooden pallets are great for keeping your products safe in transit and in storage, as well as for creating new items that can be useful for your business.