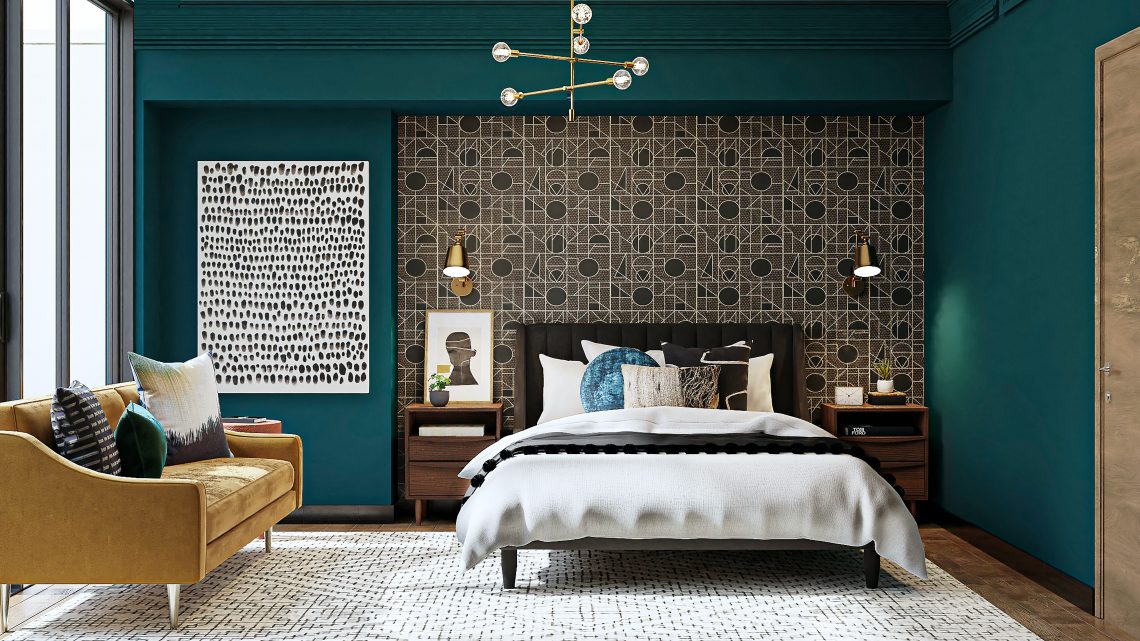 The Best Accessories For The Bedroom
The bedroom is an area of the home that you need to give special consideration to accessories. This is where most of your intimacy will take place so you'll want to consider your personal style and what might make you happiest. Here are some great accessories for the bedroom.
Blankets and Comforters
A comforter is one of the most important parts of any bedding ensemble. These blankets are meant to keep you warm and cozy all through the night, so they need to be soft and comfortable enough for you to fall asleep on. Some comforters are made from cotton, others from wool. Woolen comforters tend to be more expensive but also more durable and better at regulating temperature than cotton ones.
Bedding Sets and Bedspreads
When it comes to bedding, there is nothing more important than comfort. Your bedding should be soft, breathable, and easy to wash. In our busy lives, we need something that can be easily cleaned and maintained.
A bedspread is an important accessory for your bedroom because it will make a statement about who you are as an individual. The best part about a bedspread is that you don't have to buy an entire set of new sheets or pillowcases when all you want is a change of color or design in your room. Just buy a new comforter or throw blanket and add on some pillows!
You can also choose between different types of fabrics such as cotton or silk, depending on what kind of look you're going for. Some people prefer the look of a traditional quilt over a comforter because they think it looks more "homey". However, if you live with pets or children then having something that is machine washable may be more convenient than having to handwash every time someone spills something on it!
Do you enjoy regularly changing your bed linens? If so, you are aware of how difficult it can be to force the fitted sheet onto the mattress. What about those corners that appear to protrude constantly? The bed sheet holders can make it much simpler to change your sheets.
Pillows & Cushions
The bedroom is a place for rest and relaxation, so it's important to make sure that you're comfortable. If your bed isn't comfortable enough, all the other accessories in your bedroom won't matter. Pillows and cushions are great for adding comfort and style to any room. They come in many different sizes, shapes and colours so you can find exactly what you're looking for.
Pillow Sham
A pillow sham is a decorative cover for the pillow. It can be made of a variety of materials including silk, cotton, linen and velvet. Pillow shams are often used to match other accessories in the bedroom, such as duvet covers and curtains.
Mattress Protectors and Pads
A mattress protector is an essential item for anyone who wants to protect their investment from stains, odors and spills. The best way to protect your mattress is with a waterproof cover that protects against fluids and dust mites. This cover should fit snugly on your mattress and come with zipper closures so you don't have to worry about it slipping off during the night. Some covers even come with handles so they're easy to take on and off.
Is it time for you to buy new custom mattresses? Go to a mattress store and give yourself plenty of time to browse.
Bed Skirts
Bed skirts are the best accessories for the bedroom. They can add a touch of elegance and style to any room. They are also very functional, hiding your box spring and providing an extra layer of protection against dust and dirt.
Bed skirts come in a wide range of styles, materials and colors so you can find one that matches your decor perfectly. Bed skirts can be used on all types of beds including headboards, poster beds and platform beds.
Bed skirts come in many different styles including those that match the bedspread or other décor items in the room such as curtains or furniture fabric. You can also find bed skirts that have ruffles or pleats at the bottom edge that make them look more feminine and decorative than other types of bed skirts.
If you have an antique post bed with posts that stick out too far from the wall then you might want to consider getting a post cover instead of just a regular bed skirt for this type of bed because it will hide those posts so they don't ruin the look of your beautiful antique post bed frame.
Fitted Sheets
Fitted sheets are a must when it comes to bedding. They fit snugly around your mattress and can make all the difference in the world when it comes to making your bed look neat and tidy. Fitted sheets are also great because they keep your mattress protected from spills and stains (if there's one thing we know about beds, it's that they tend to get messy). If you're looking for fitted sheets in particular, we recommend these ones from Target — they come in both twin and full/queen sizes, so there's sure to be one that fits your bed perfectly!
Conclusion
Your bedroom should be a place of rejuvenation and relaxation. With these tips and accessories, you will restore your sense of peace to the room.