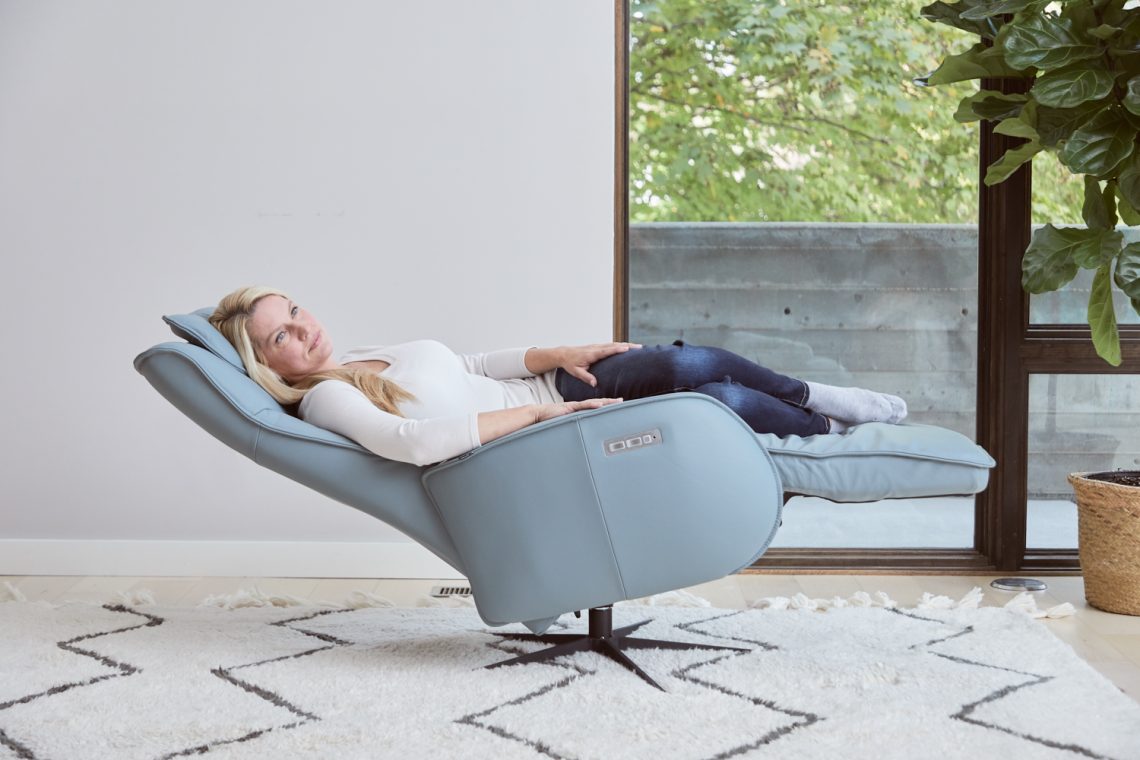 10 Recliners for Your Living Room 2022
Ahh, yes, recliners! I recall that my grandparents had one of these during my childhood. I remember when their living room turned into an incredibly comfy den where I could relax and play video games all day long. I'm 100% sure you have a similar story from when you were a little brat.
So, you are thinking about buying a recliner. There are many types of products, and every single one is different. That's why we've listed down ten different kinds of recliners for your living room. I hope that you will find something that will suit your needs.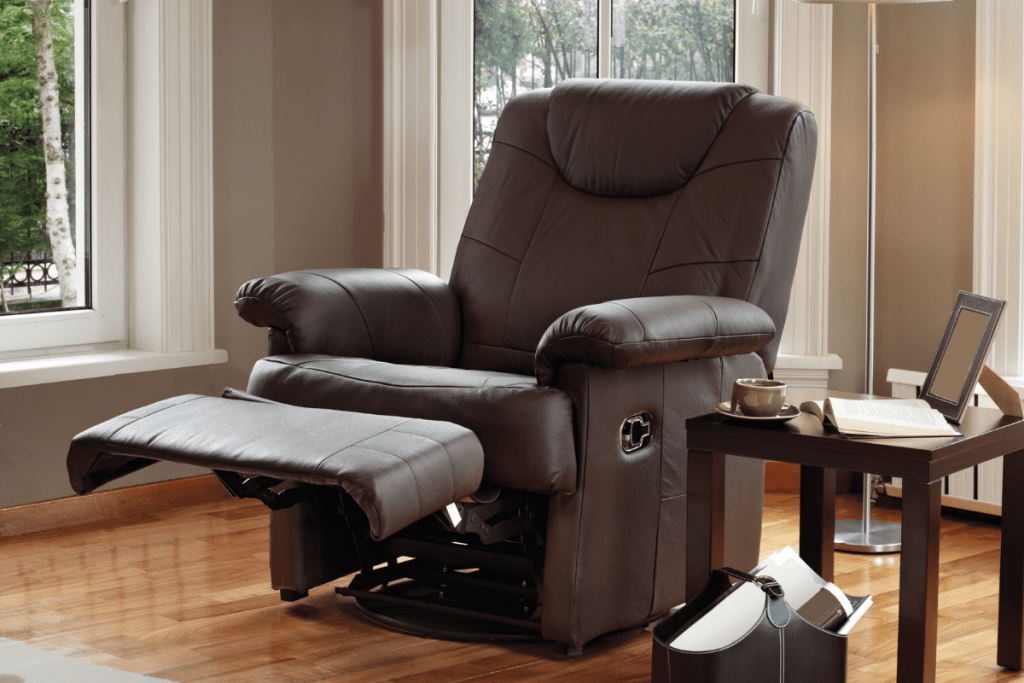 1. The Oversized Rocker Recliner
Do you want a recliner that can accommodate both you and your significant other? If so, then the Oversized Rocker Recliner is perfect for you! This armchair measures a whopping 78 inches wide and will provide plenty of room for the two of you. Plus, it comes with a built-in headrest and pillow for extra comfort.
2. The Leather Push Back Recliner
This product is perfect if you're looking for something with a touch of elegance. It's made from high-quality leather (the kind that gets better with age) and has a wooden frame. The overstuffed fabric is also incredibly soft and promises your utmost comfort.
3. The Nicholas Glider Recliner
This armchair comes with a built-in footrest that will allow you to stretch out your legs. It's upholstered in top grain leather, has fully padded arms and cushioned seat for maximum comfort. Additionally, the reclining mechanism is super smooth. You can push the mechanism backward or forward and adjust its position to whatever way you want it to be!
4. The Deco Style Gentle Recliner
It doesn't get any simpler than this! This traditional styled recliner looks like what an old English gentleman would typically wear when he smokes a pipe and reads the newspaper. It comes in a gorgeous cognac color and is perfect for recreating that classic Victorian look.
5. The Casa Club Glider Recliner
The Casa Club Glider recliner is perfect for your living room! It has a traditional English style with rolled arms, loose seat cushions, and nailhead trimming on the base rail of its legs. It is also has a swivel tray table in front! So you can enjoy having dinner in an upright position while watching TV or surfing the net.
6. The Greyson Recliner with Articulating Headrest & Ottoman
This sleek recliner will add some modern flair to any part of your house.
It has a contemporary design with mesh accents, tufted arms, and a beautiful ottoman. The Articulating Headrest is also very helpful if you're trying to watch TV while lying down – it adjusts to your position so that you can keep both your feet and head elevated!
7. The Mesh Swivel Glider Recliner
This all-black recliner will blend in perfectly with any room's ensemble because of its simple, stylish design. It comes with a removable swivel tray table and two cup holders (how thoughtful!). And as if those weren't enough, it even has an adjustable lumbar support control and padded headrest for maximum comfort throughout use!
8. The Bolt Rocker Recliner
If you're looking for a recliner that will make your living room look like an old English gentleman's den, then the nail header is perfect for you! It has thick wooden arms with nailhead accents along its perimeter, plus beautiful wood feet bound to be the centerpiece of any room.
9. The Modern Club Chair Ottoman Swing Arm Recliner
This modern chair provides maximum comfort and has some exciting features as well! It comes with an ottoman where you can rest your feet or keep them elevated while watching TV (because of how uncomfortable it is to sit in one position for too long). But wait, there's more: this chair also swings outwards so that you can quickly get in and out of it! How convenient!
FAQ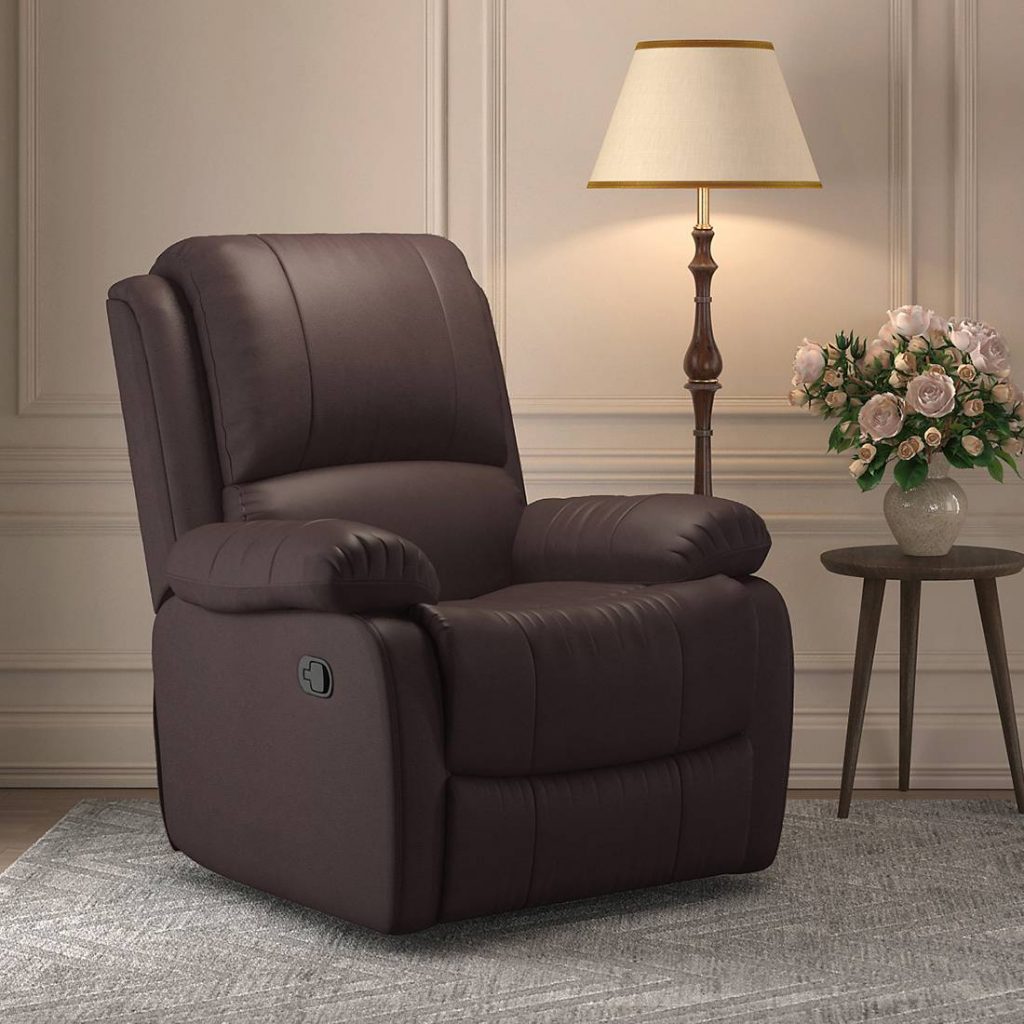 What are the different types of recliners?
It's all about finding what's most comfortable for you! That depends on your personal preferences. Some people prefer traditional recliners, while others prefer something a little more modern.
How do I know if a particular recliner is of good quality?
Not all recliners are created equal – some are made with higher quality materials than others. You'll want to make sure you do your research before purchasing an armchair to ensure you're getting the best possible quality.
What are the benefits of owning a recliner?
Recliners offer many benefits, comfort, relaxation, and convenience. They're perfect for those lazy days when you want to relax in your living room and watch TV or read a book. Plus, many recliners come with additional features like cup holders and swivel tray tables that make them even more convenient to use.
Conclusion
So there you have it – 10 different recliners for your living room. No matter what your style or needs, we're sure you'll find the perfect one for you! Comfortable reclining!