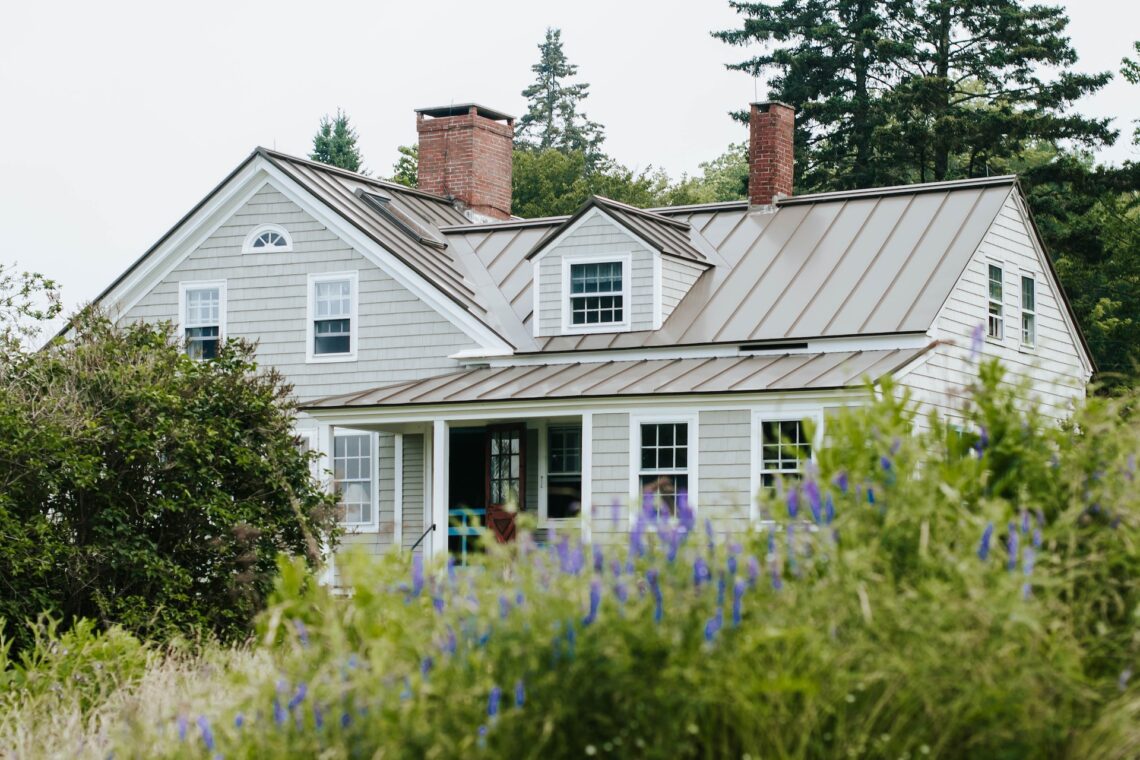 Tips For Decorating Your New Home
Moving into your dream home feels surreal until you realize you have to decorate from scratch. It is natural for people to feel overwhelmed looking at the empty floor and walls waiting to be decorated. Of course, you need to consider many factors, like choosing the right paint, finding appropriate furniture, deciding what goes on the walls, and how much of everything you need. Decorating your new home is like adding brushstrokes to a blank canvas. With a touch of imagination and a dash of inspiration, you can transform your humble abode into a solid representation of your personality and individuality. Let's explore some tips for decorating your new home so you know what to do before relocating. 
Tips For Decorating – Create a Personalized Style 
It's your home, and the way you decorate it should be a genuine representation of your personality. Defining your personal style is a creative and enjoyable process that makes you fall in love with your home and helps you recognize yourself.
If you have been living independently, your present but soon-to-be-ex residence will have décor items that communicate your personality. Pack the most prominent pieces and take them to your new home. You will need a moving company to help you relocate your stuff from the old house to the new one. It's important to check the company's approach towards work to ensure you hire the right people for the job, especially for interstate relocations. Feel free to check out interstate movers reviews before picking one. 
For those new to home decor, start your search by collecting inspiration from different sources such as websites and magazines. Social media apps like Instagram and Pinterest are also quite helpful.
While picking designs, remember to consider your home's size and shape. For instance, choosing an extra-large luxury bed for a small cabin-sized house might be challenging. Similarly, there are better options than table décor made of glass in homes with children and pets. While opting for a style that speaks to your personality, do not neglect features like everyday use, convenience, and comfort. 
Define Your Color Palette 
The colors you choose in your new home will define the ambiance of the living space. It can be tricky to pick colors you like that are cohesive with your house. From soothing neutrals to bold and vibrant colors, multiple options can make the entire process quite confusing.
Consider the fixed elements in your house, like cabinets, flooring, and shelves. Compare them with the list of hues you wish to choose and confirm whether they actually go together. Once your options are ready, decide on the overall mood you want to create in each room. Are you a fan of white walls and bright lighting? Or do you prefer bright colors?
Pick one primary color to bring the house together. Combine secondary shades in every room, complementing the dominating color and the furniture. For instance, if you have blue furniture, choose colors that complement blue, like white, yellow, pink, and even green.
If furniture and décor around the house are dark, opt for lighter wall paint. If your furniture is light-colored, darker options will bring the room together. 
Choose Furniture 
As mentioned above, the furniture you choose must align with the room's overall aesthetic. Instead of choosing any random piece of furniture, consider your style and the paint color to blend the room together.
People have different preferences when it comes to furniture. For instance, you might be into minimalistic, lightweight furniture designed to increase the living space.
Regardless of your style preferences, the furniture you choose should match the size of the room. Putting extra large sofas in a small space might look clunky, reducing ventilation and making your home look untidy. Similarly, if you are moving to a larger place, throw away your foldable furniture and buy stuff that covers floor space.
Accessorize and Décor 
There are numerous decor accessories to elevate the look of your house and bring everything together. For starters, throw pillows are a simple option that looks good on your bed, the sofa, and even the floor. They add the vibrancy and texture needed to complete the look. Coziness is an added plus.
Next, consider adding some attractive wall art. This includes everything from your favorite paintings to canvas prints and photographs that remind you of memorable moments. You can hang them on the wall or use shelves to display unique artwork.
Mirrors are also a great décor choice as they make your room look more spacious than it actually is. Their light-reflecting properties also enhance the brightness of any room. So, if your new home is small, try adding mirrors. Table and floor mount items such as vases, bowls, indoor plants, trays, candles, and sculptures are also great options to decorate your home. They add aesthetic value and enhance the ambiance of your space. 
Don't Neglect the Value of Lighting 
Perhaps we saved the best for the last. Lighting is a critical aspect of your home. It not only improves mood but also improves safety. When it comes to lighting, you can pick something based on the room's overall theme. 
Rooms with warmer tones could use a light with a yellow base as it emphasizes your walls and furniture. Plus, it maintains overall cohesiveness without making the color look unbearable. Go for white light if your room has cooler paint tones to create the aura of a bright and vibrant setting naturally. You can install smaller fixtures besides your main lighting to save electricity and alter the ambiance of the room. 
Tips For Decorating – Conclusion 
Home decor is an integral part of relocating. It allows you to create a theme that represents your personality and style.
You need to opt for suitable furniture and paint that bring the room together. It's also important to opt for adequate lighting to enhance the paint on your walls.
Once done with the main décor, you can accessorize the house with decorative ornaments like vases, plants, clocks, and photographs. While decorating, pick finishings and accessories suitable to your home's size. And remember to enjoy the process!
Photo by Aubrey Odom on Unsplash