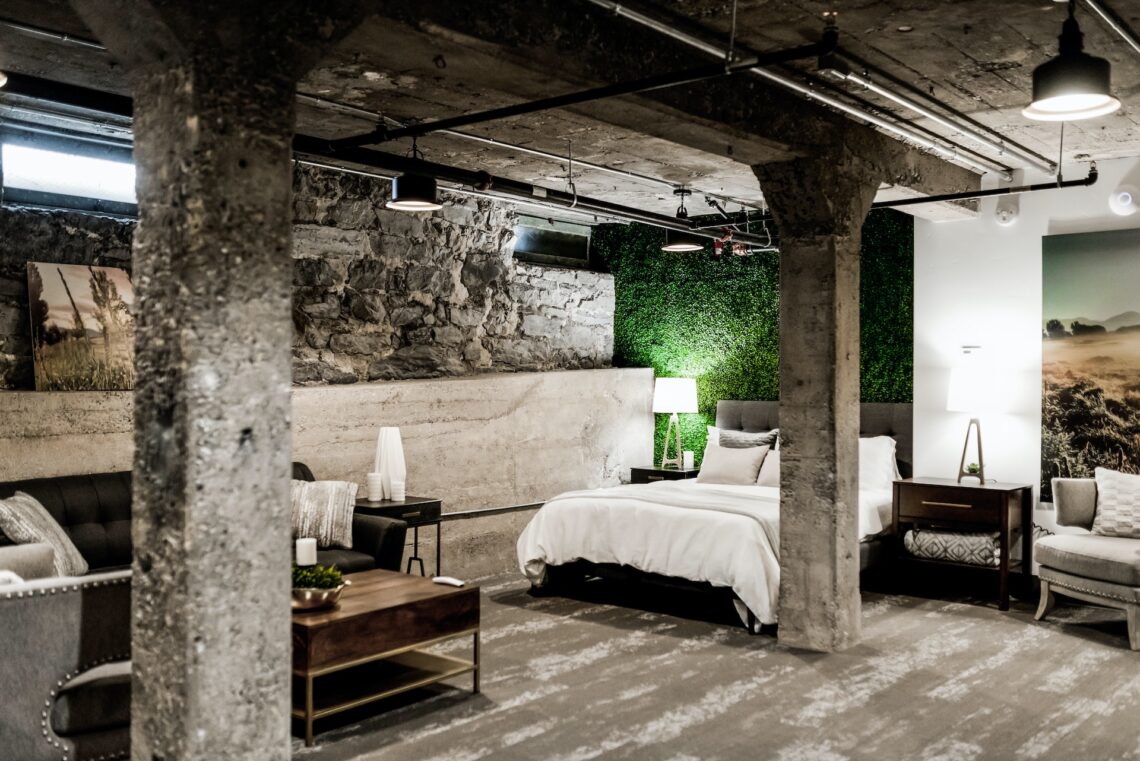 Ten Ways To Make Good Use Of Your Home's Basement
Basements in the US may not be a common feature in homes. However, they're common in Midwestern states like Nebraska, Iowa, Oklahoma, and Wisconsin. Homes found in cities where tornadoes are a common occurrence have a basement for shelter. In contrast, a basement is usually added in colder cities like Kenosha because the state building code requires the house's foundation to be below freezing depth. Despite a good amount of space, basements are often neglected and used as unorganized storage space. But if you want to turn that around and make good use of your basement, here are some ideas for you:
Light it up
Basements are often dark and gloomy because the windows do not allow enough natural light. But the unused space can be easily transformed with the right room lighting. To let the sunlight in, you can add more windows and replace smaller ones with larger ones. Moreover, you can add mirrors to reflect incoming light and amplify its effect. Not only will it drastically transform the basement into a bright space, but it will also give it a chic look.
Consider installing overhead lighting and decorative wall lights to light it up in case you can't add windows. Decorate the space with vintage lamps and vanity lights for a trendy look.
Hire contractors for a remodel
If you want to add more functionality to the basement or repair some damage, hire a contractor. A basement remodel in Kenosha can cost you upwards of $8,800, depending on how extensive the work is. Have a plan ready of what you want to do and look up the best Kenosha basement remodel company for the job. A basement contractor can help you restore structural damage inside the basement and add more rooms to it.
Add another bedroom
Are there not enough bedrooms in the house for a growing family? Or do you want a hideaway spot when the kids get too loud and cranky? It is time to turn your basement into a bedroom. As a sanctuary, your new bedroom will provide you the me-time you always carved for. Add some extra shelves and cupboards to maximize the storage space.
If you occasionally have guests over for a couple of days, the basement bedroom can also serve as a guest room for that time. Feel free to invite your friends for a sleepover.
Make a home theater
Are your movie night's just five people crammed on a sofa? Or even worse, sprawled on the floor, enjoying the weekly Nextflix marathon? It is time to change things up.
Forget about ordinary living room movie nights. It's time to take your cinematic experience to a whole new level. Transform your basement into a home theater. Install a screen, plush recliners, and dimmable lighting to set the mood. You can also add a microwave for making some fresh popcorn instead of having to go p to the kitchen every time.
Zen den retreat
Amidst the chaos of daily life, we all need a sanctuary to unwind and find inner peace. Transform your basement into a Zen den retreat, a haven of tranquility. Add soft lighting, plush floor pillows, and a mini waterfall feature. Create a space for meditation, yoga, or simply cozying up with a good book. Let the basement become your oasis of calm.
DIY workshop 
Your basement can become the ultimate workshop wonderland if you're a DIY enthusiast. Organize your tools, create a designated workspace, and install storage solutions for your supplies. Whether you're into crafts or tinkering with gadgets, your basement can become the perfect haven for your creative endeavors. Bring out that inner artist and don't be afraid to get your hands dirty.
A basement bar
If you love drinking and are famous for your elegant wine collection, there is no reason why you shouldn't turn your basement into your little bar. All you have to do is find that bar style of your choice. Do you want a simple dry bar or something more sophisticated and fancy? Do you prefer chandeliers over floor lights? The best part is that you can make all the renovations and tweaking without costing an arm and a leg. 
Workplace at home 
If you work from the comfort of your bedroom, getting distracted can be pretty easy. With a bed that close, who wouldn't want to close the laptop and go back to sleep? Here is a simple solution: convert your basement into a home office. Get a personalized desk made for your laptop and the huge stack of files.
Home gym 
Do you often feel lazy and hate going to the gym? It is time to install equipment-friendly floor tiles that won't tarnish over time. Also, add mirrors to check out your form. Because a squat poorly done can cause a muscle pull or an injury that might take time to heal. Get your gym equipment and all the dumbbells you need to get those toned abs.
Opt for a playroom
Kids love to leave their toys in the middle of the living room for anyone to trip over! The best way to eliminate the clutter is to turn the basement into a playroom. The kids' play zone can give them all the fun they need. Get fun board games, puzzles, LEGO sets, and tables and chairs. Also, remember to design the room using bold colors and cute wallpapers.
Conclusion 
When it comes to making use of the basement, your options may seem limitless, but the space sure is limited. Hence, make sure you think everything through and do not make a hasty decision. Also, remember that a finished basement can drastically improve the value of your home, and you should make the most of it!
Photo by Adam Winger on Unsplash