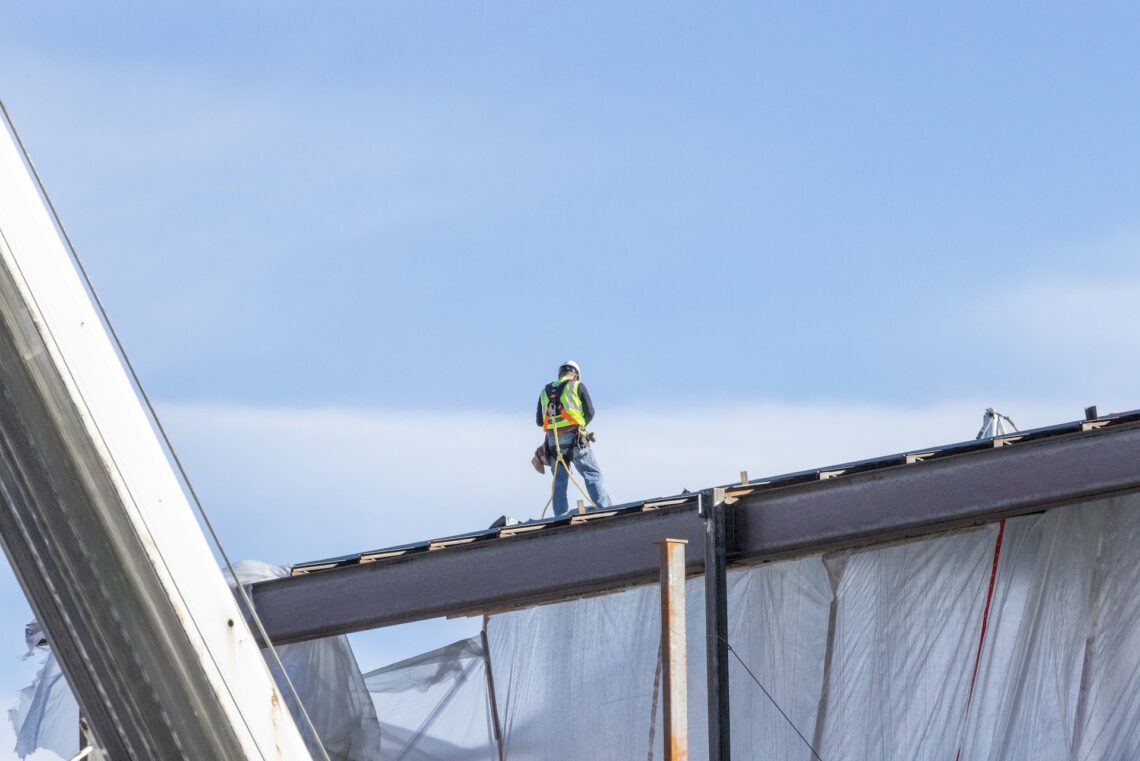 Finding the Perfect Roofer: Key Factors to Consider for Your Commercial Space
Finding the perfect roofer for your commercial space can be not only an arduous task that requires a lot of time researching but also a critical one. After all, there are many factors and qualities you want to look out for when choosing someone who will ensure your roof is functioning properly and in turn keeps your business and everyone inside of it safe from weather-related damage. From warranties and certifications to experience in the industry, this blog post explores key factors to consider before selecting a particular contractor or company to provide quality roof repair or installation services at your property.
Know Your Roof's Requirements
Your roof is a major asset that needs to be inspected and maintained regularly. Understanding the type, age, condition, and size of your roof before you start your search will help you narrow down potential service providers. For instance, if you have a flat roof, you'll want to look for companies that specialize in this particular style as opposed to ones that primarily focus on traditional sloped roofs. Additionally, if your roof is fairly new and in good condition, you may only need basic maintenance services such as inspections or minor repairs. However, for older roofs that are damaged or worn out from years of weather exposure, more extensive work such as a complete tear-off and replacement may be necessary. The folks at Gold Star Roofing note that you should look for a roofing company that has experience with commercial roofing. They will be able to assess the condition of your roof and determine what type of repair or replacement is needed.
Consider Insurance Coverage
When it comes to hiring a roofer to work on your commercial building, you'll want to ensure they are properly insured. The last thing you want is for your property to sustain damage or for a worker to get injured and not be covered by an insurance policy. Check with each contractor or company you're considering to make sure they have the necessary liability coverage and workers' compensation insurance. This will protect both them and you in case of any mishaps.
Get an Estimate from the Perfect Roofer
If you've narrowed down your search to a few potential contractors or companies in your area, make sure you get an estimate for the job. This will give you a better understanding of how much the project is going to cost and what type of materials they'll be using. Not only will it help you compare rates between different service providers, but it will also allow you to budget accordingly. Additionally, it's important to make sure that their estimate includes any warranties or guarantees that come with the work they'll be doing.
Check for Professional Affiliations & Licenses
It's important to make sure that the contractor or company you're considering has the necessary certifications and licenses to do the job. This will prove they are properly qualified and have the experience needed to carry out your project quickly, safely, and effectively. Additionally, look for any memberships with professional trade organizations as this is an indication that they stay up-to-date on industry standards and best practices.
Follow Up & Finalize Agreement
Before finalizing any agreement, it's always important to follow up and double-check that all details are correct. This is especially crucial when it comes to larger projects such as roof replacement or repair. Make sure you ask any questions you may have and verify that all promises they make are included in the contract. This can include warranties, guarantees, estimated timelines, payment terms, etc. Doing this will help ensure that the job is done right and in accordance with industry standards.
Your commercial property needs to have a secure roof in order to protect your business inside and out, so be sure to do your research before selecting a contractor or company for the job. By examining factors such as insurance coverage, professional affiliations, licenses, warranties, and more, you can rest assured that you're making the best decision for your property.
Seeking a perfect roofer to fit your needs can be daunting. However, by taking the time to research local roofers, understand your roof's requirements, and consider insurance coverage, you will be able to find the perfect fit for you. Don't forget to get an estimate before signing any agreements and double-check that the business is properly licensed and has affiliations with professional organizations like the BBB to ensure a safe working environment.
At the end of the day, getting a reliable and experienced roofer may not be easy but it is worth it in order to guarantee that your commercial space is properly covered. Finding a trusted contractor to handle your roofing project is an important part of knowing that you have chosen the best possible option for your business.
Photo by Joshua Sukoff on Unsplash