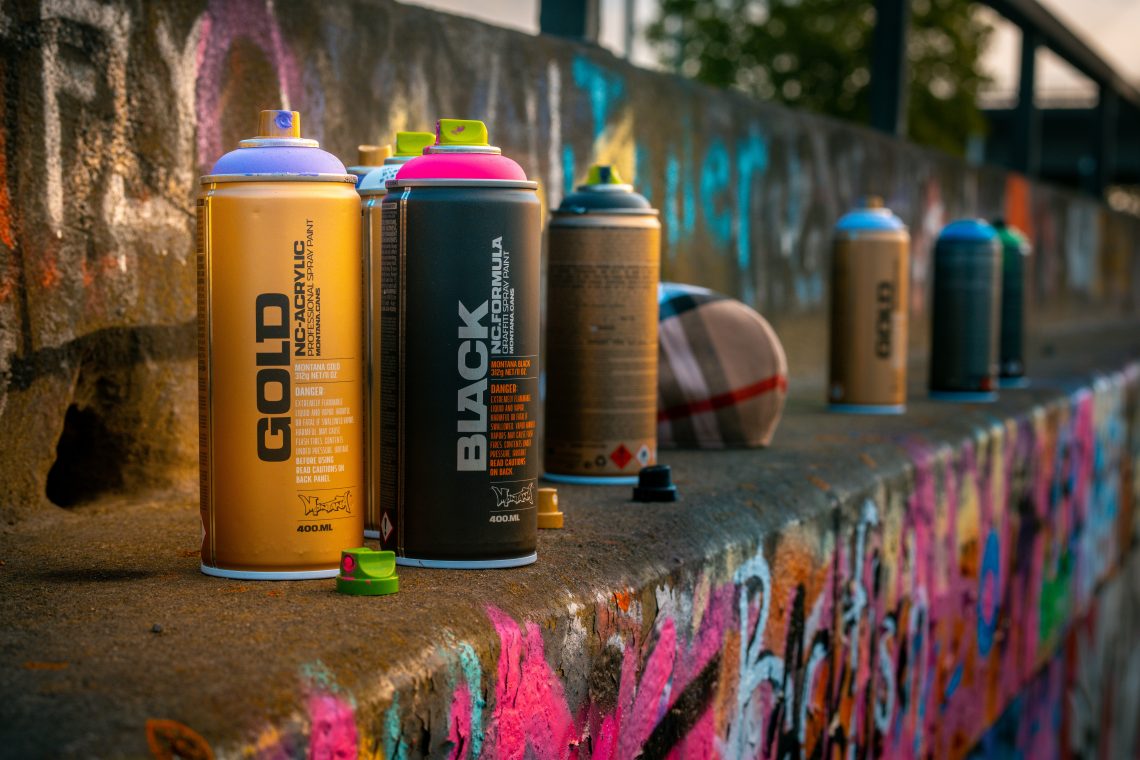 Spray Painting: How to Do It Like a Pro
Spray painting is an art form that anyone can master. As with any DIY project, though, you'll need the proper equipment to turn your vision into reality. Below we're going to give you some tips and tricks that will teach you how to spray paint like a pro.
Stash Your Spray Painting Arsenal
Spray painting is hardly as simple as grabbing a spray paint gun and going crazy on your walls or furniture.
Asking for the right paint from your home improvement store is a great place to start. They'll direct you to paints and primers whether you're using a spray paint can or paint spray gun. If you want a larger variety of paints, check out your local arts and craft store. The only downside is that they tend to be more expensive.
Next, you'll need safety glasses, a mask, and gloves. The mask will prevent you from breathing in the toxic fumes. There are a few types of disposable gloves, but we recommend nitrile gloves to protect your hands from chemicals. You won't want to go without sandpaper to smooth over the surface of your material, either. Don't forget to sand away any old paint stains.
Other materials include newspaper, tape, and tarps or drop cloths to keep your area neat. If you can't work outside, make sure your work area is well-ventilated.
Choose Your Paint Sprayer Weapon
You don't have to settle for the first spray painter or spray paint can you see.
Look into your paint spray options before committing to any of them. Airless paint sprayers are ideal for beginners working on bigger paint jobs at home.
Compressed air sprayers, on the other hand, are an easier and cheaper item for your cabinets. HVLP paint sprayers are an even cheaper option. Use them with thinner paints for walls and doors.
A gas powered paint sprayer is a type of airless paint spray gun. Click here to buy.
Tips for Using a Paint Spray Gun or Can
Don't forget to shake the can!
This may be the single most important tip when it comes to spray painting with a can. After shaking for a few minutes, turn the can upside down and spray it onto your cardboard or newspaper so the nozzle doesn't clog.
This is important because you want the paint to spray onto the surface as evenly as possible. With the can or gun about six inches away from the surface, spray side to side. Wait until this layer is completely dry before spraying on another one. This will help you avoid globs or drips.
Start Spray Painting Today
Whether you're using a can of spray paint or a paint spray gun, there's no better time to learn than today. With a handful of materials and a little bit of practice, you'll be a spray painting pro in no time.
Keep reading our site for more tips on DIY projects.
Photo by cmophoto.net on Unsplash