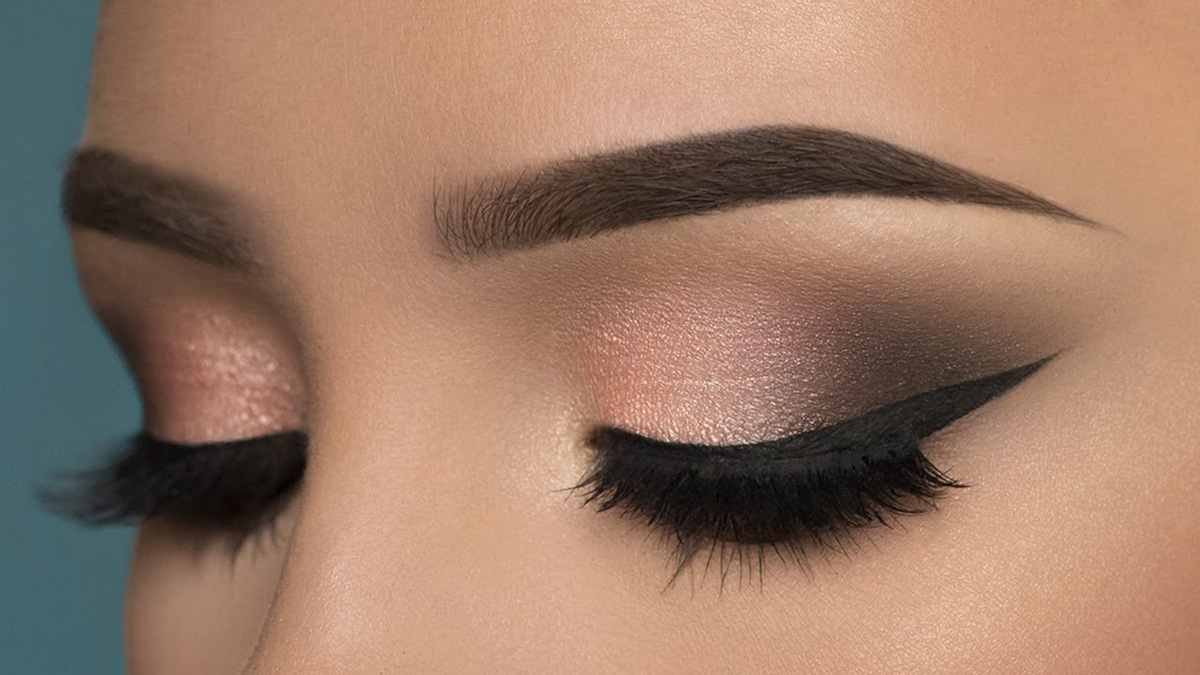 Get Ready For A Glamorous Night With These 15 Smokey Eye Makeup Ideas
The now classical smokey eyes makeup is usually done for nighttime events and parties. It can also be e worn on casual days when you're feeling much bolder and wilder and can go with any look, from sophisticated to classy or fierce. You can wear your little black dress and suede heels to complete the look or you can go with tattered jeans and a basic tank top and you're off to make a statement. To help you with your next smokey eye look, here are 15 ideas you may want to try.
1. Gold rush – gold and brown smokey with nude lips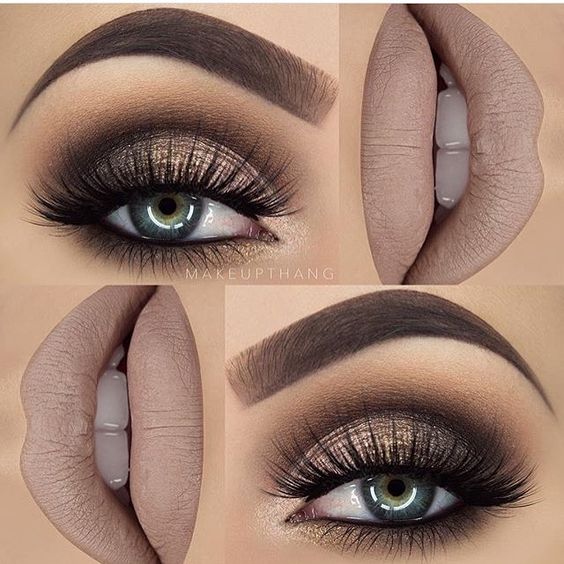 Get the sparkle you need. After going with brown and black smokey eyes, dab gold eye shadow in the center of your lids right to the inner corner and below your lash-line.
2. Natural brown smokey eyes

Go with brown shades if you want to achieve a more natural look,something not too heavy. And always remember to accent your eyes or lips but try not to do both at the same time.
3.Silver and brown smokey eyes

Keep the smokey effect on the outer corners of your eyes only and try not to darken it too much. Then keep the lids silver.
4. Be classy with black and silver smokey eyes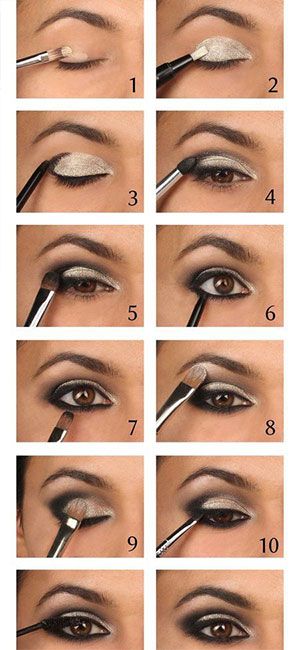 Here's a more classic look with black and silver eye-shadow. Make sure you blend the black eye-shadow on your crease well but avoid going on the lids and on the brow bone to avoid the panda look.
5. Brown matte smokey eyes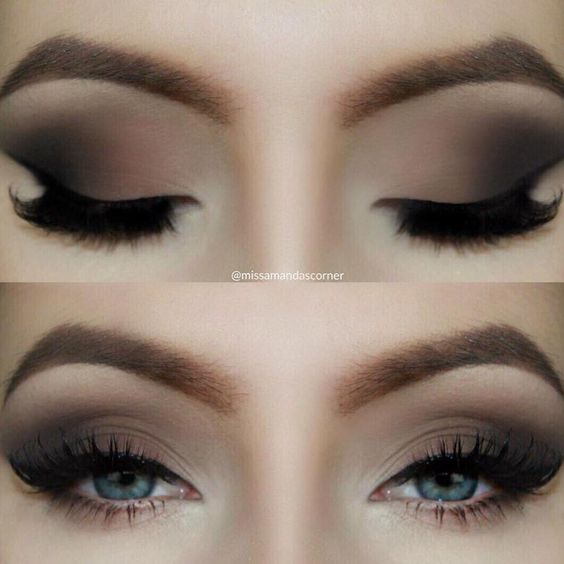 Go matte and see how it effectively makes your eyes look more dramatic. Add false eyelashes for fuller and longer lashes to go with.
6. Refreshing siren – black, nude and glitter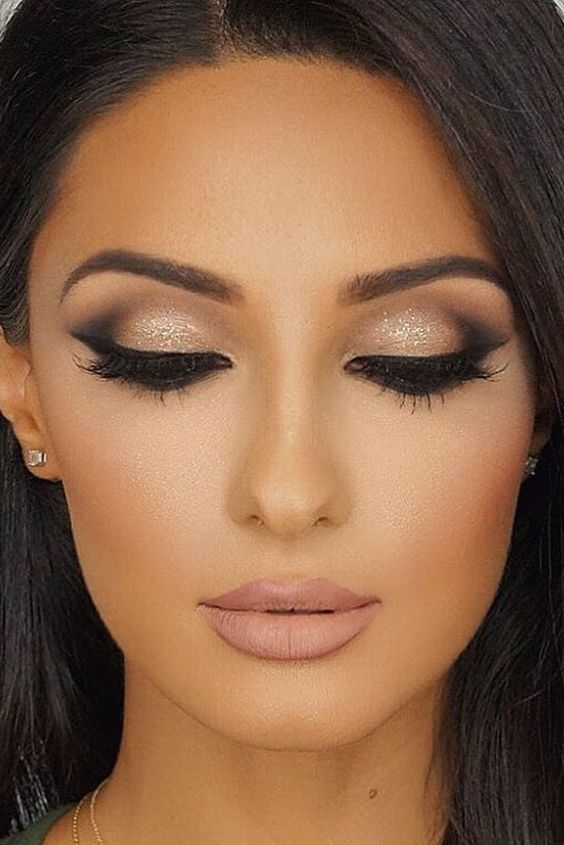 Don't overdo the smokey effect and simply go for the outer V of your eyes. Then keep the lids nude or use peach and beige tones. Add glitter for the extra sparkle.
7. Get dramatic with a brown smokey halo with a touch of spark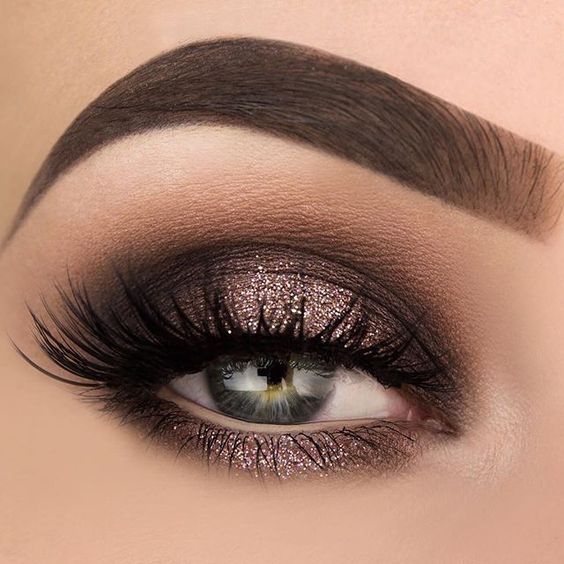 Blend your smokey eye makeup under the lash-line for a halo effect. And of course, add glitter eye-shadow for a perfect night time makeup.
8. Turn heads with this silver eye makeup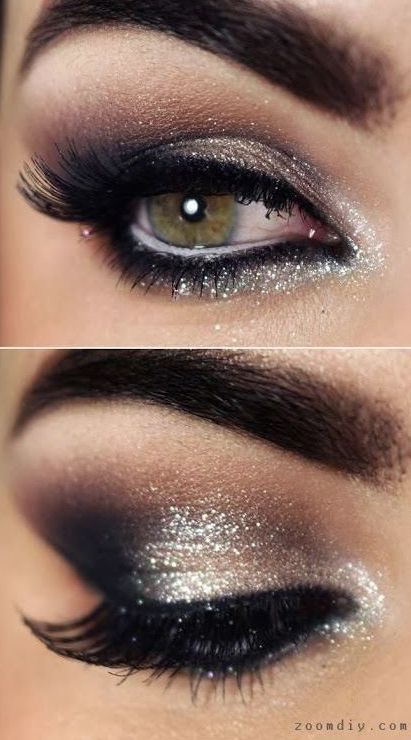 Apart from the dramatic smokey effect, use metallic silver eye shadow to turn heads.
9. Be sleek with this cat's eye smokey makeup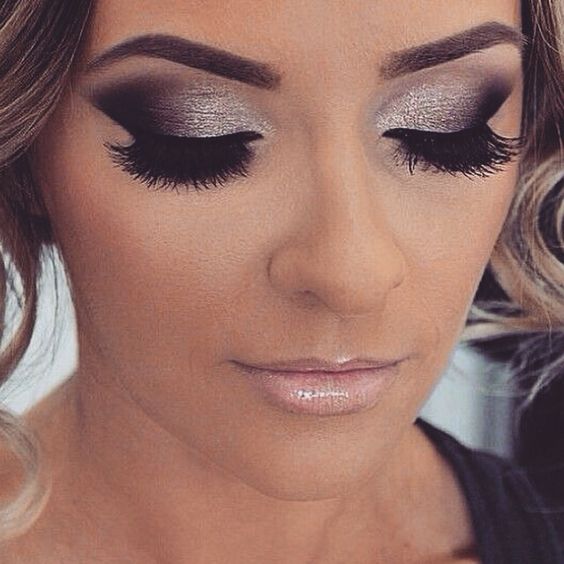 Take an inch-long tape (try to make it less stickier by placing it on your hands first) and then place it on the bottom of the lash-line angling it up to your temples then just proceed with your makeup. Take it off once you're done.
10. Be fierce with this brown and black smokey makeup

It's time to get fierce with this heavy smokey eye makeup using black and brown shades.
11. Pretty woman – Warm smokey eyes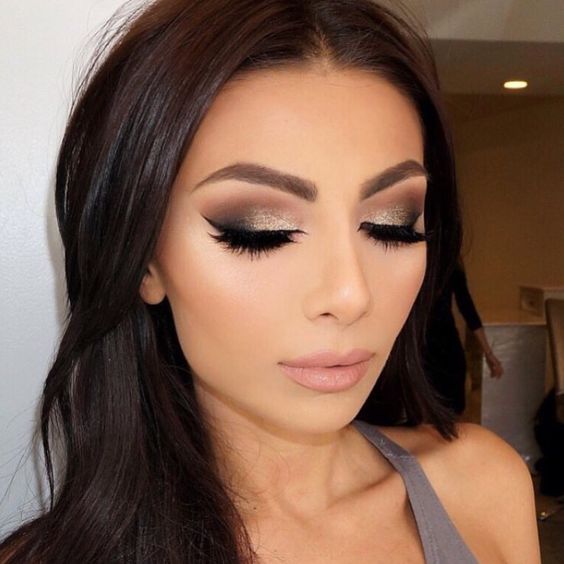 Keep your smokey eye warmer if you're trying to use it for a daytime event. But of course, you can also have it during the night.
12. Romantic eyes – warm black and brown smokey eyes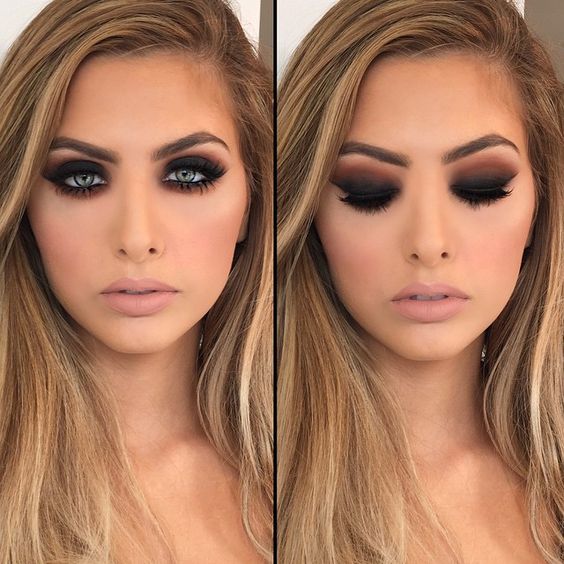 Make this look a bit warmer by minimizing the black eye-shadow. Keep it on the lids and then surround it with brown shades until under the lash-line.
13. Get elegant with matte blue and brown smokey makeup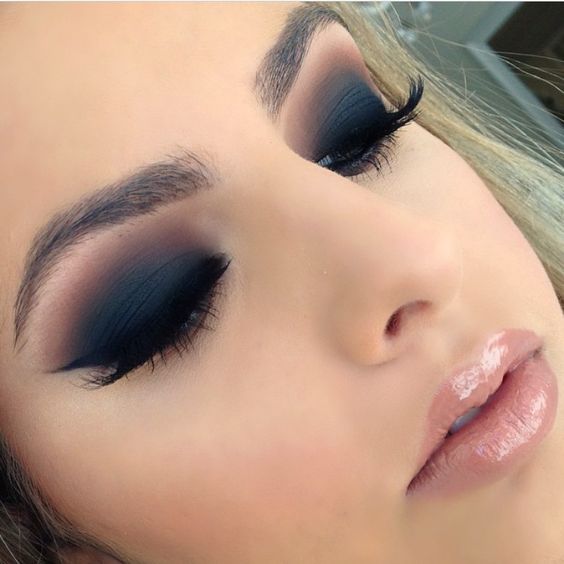 Instead of using black, you can use matte blue eye-shadow. The effect somehow changes and it makes you look more elegant than fierce.
14. Be stunning with this subtle smokey eyes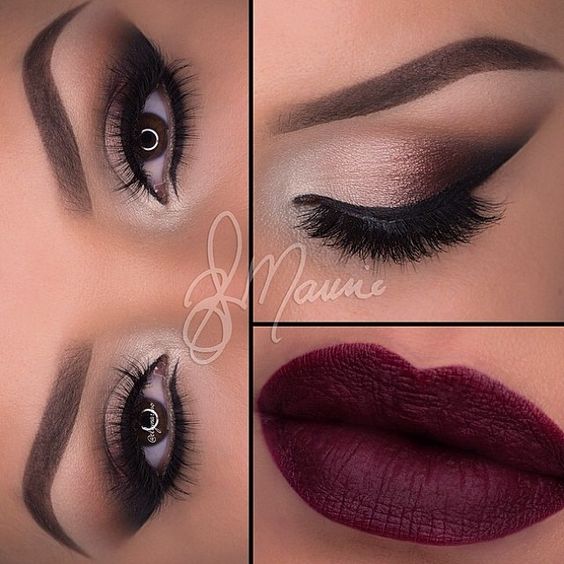 Here's a subtler smokey eyes you can do so you can wear your deep red matte lips without worrying how heavy the makeup looks.
15. The showstopper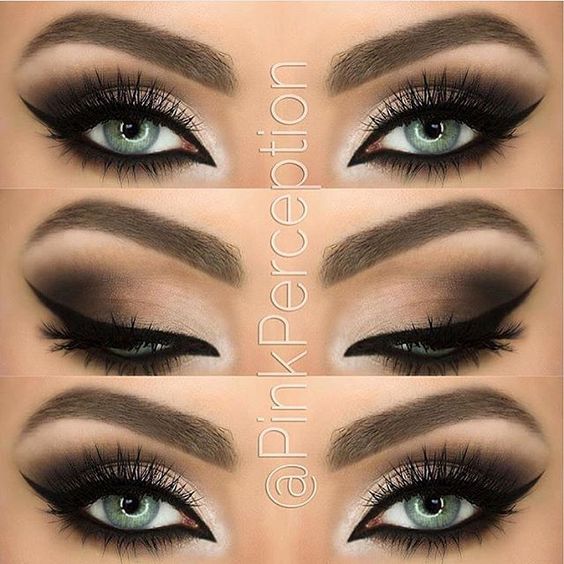 Here's an amazing smokey eye look perfect for grey eyes. It's definitely enchanting.
Have you ever tried the smoky eye makeup? Feel free to share your ideas in the comment section below.