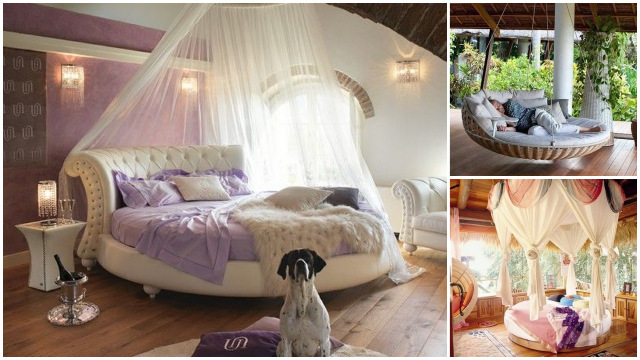 Have A New Bedroom Experience With These 15 Circular Beds
Circular beds aren't new, they have actually been around for quite some time but are not really as common as they were usually considered a sign of opulence, wealth and luxury. Nonetheless, as time goes by, more and more people have seen this idea as a sign of remodeling homes into a more modern threshold. Circular beds have actually become a favorite piece for people seeking to spice things up and make their places more interesting and fun. And indeed, these 15 Circular Beds will not disappoint!
1. circular princess canopy bed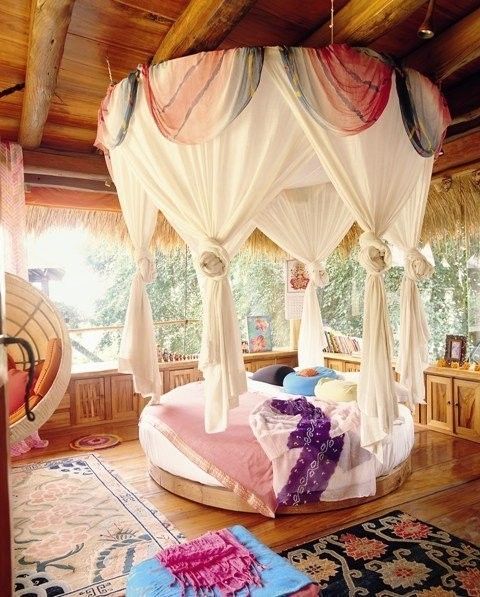 Princess canopies offer more than just the wonderful feeling of being a royal palace up in a palace bedroom. These canopies offer protection against most flying insects like mosquitoes and flies while giving the effect of a great bedroom decor. This circular bed can also get the same wonderful canopy design while being placed in a room surrounded by nature.
2. circular bed with stars on ceiling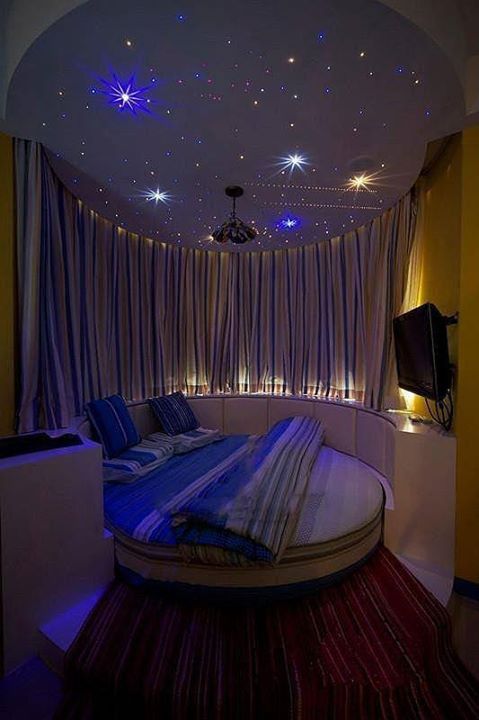 Stargazing could likely be one of the best activities you could ever engage, more so with the person you love. Combined with a beautiful ceiling filled with glowing stars the circular beds will become the focus point of the bedroom design.
3. luxurious room with circular bed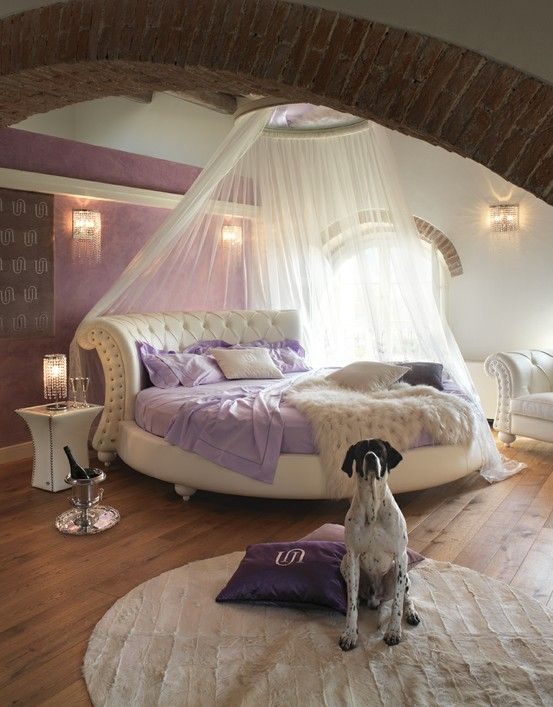 4. minimalist room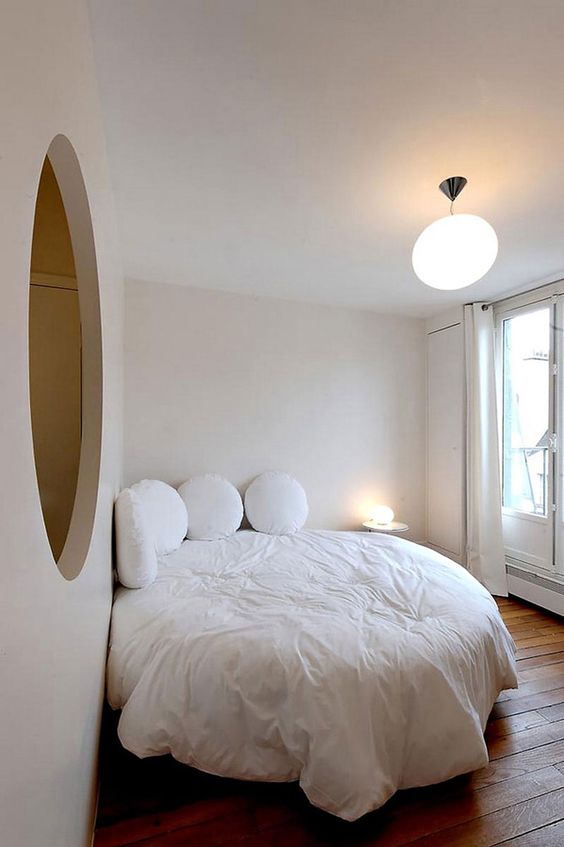 5. glamorous luxury rooms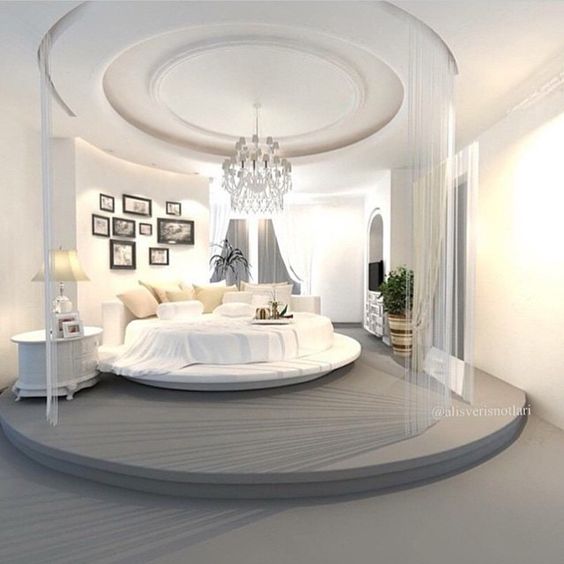 As said, circular beds are often a sign of opulence. This bedroom is basically the epitome of luxury, with its white and comfortable circular bed in the center, a bedside draw, indoor plants and a chandelier. Plus there's more room for anything you want to place and that is somehow one of the beauty of having a circular bed.
6. sleep like royalty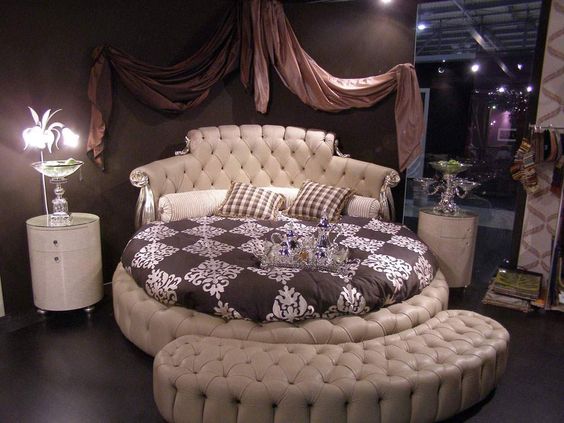 7. Comfortable black circular bed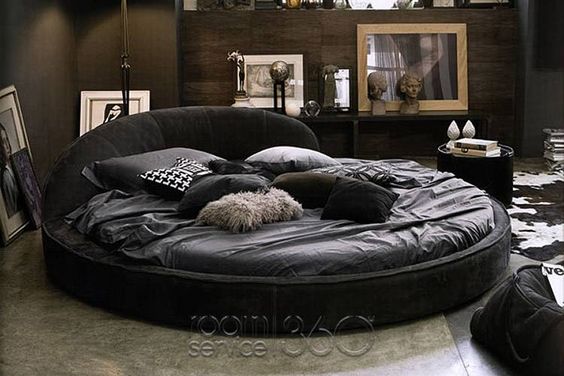 8. recycled trampoline into outdoor beds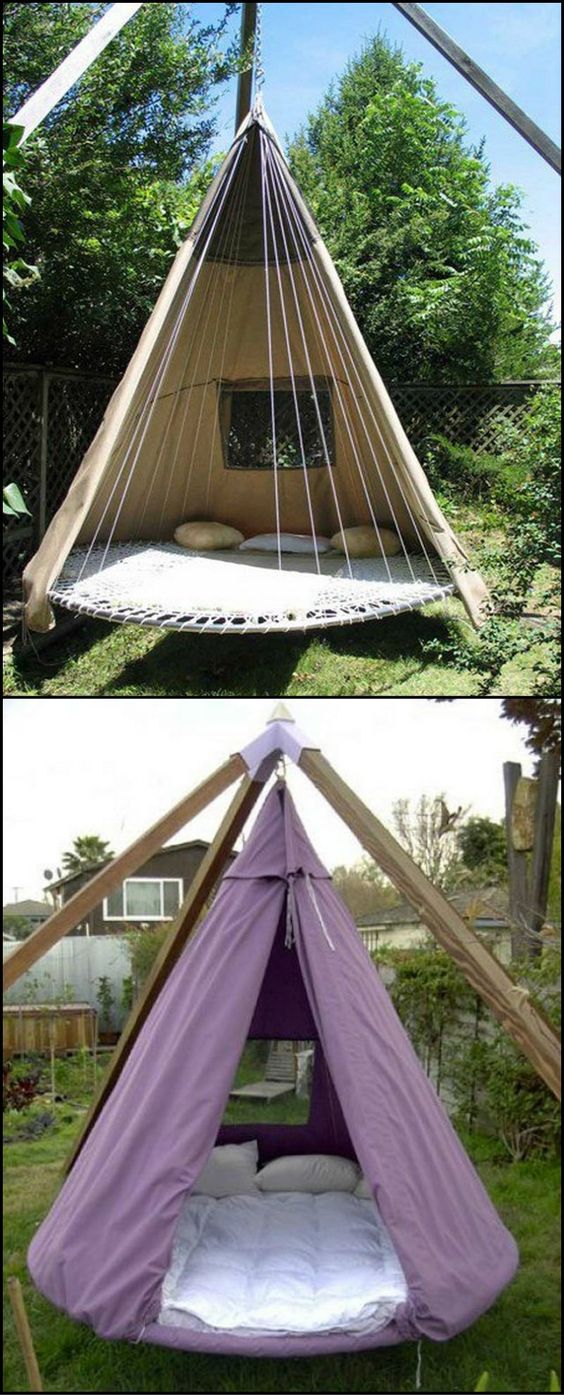 Unused or broken trampolines are not a waste of space anymore. This great idea has turned trampolines into circular outdoor beds that are perfect for daytime naps or when you simply want to relax. It can also be done on your own and with more or less, stuff you can easily find at home or a nearby home depot.
9. modern bedroom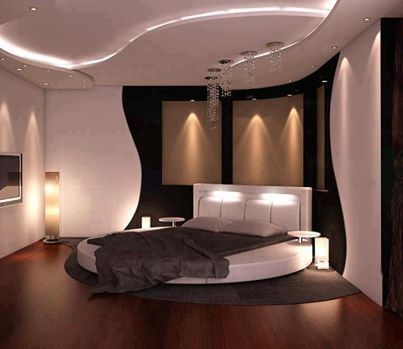 10. violet and beige glam bedroom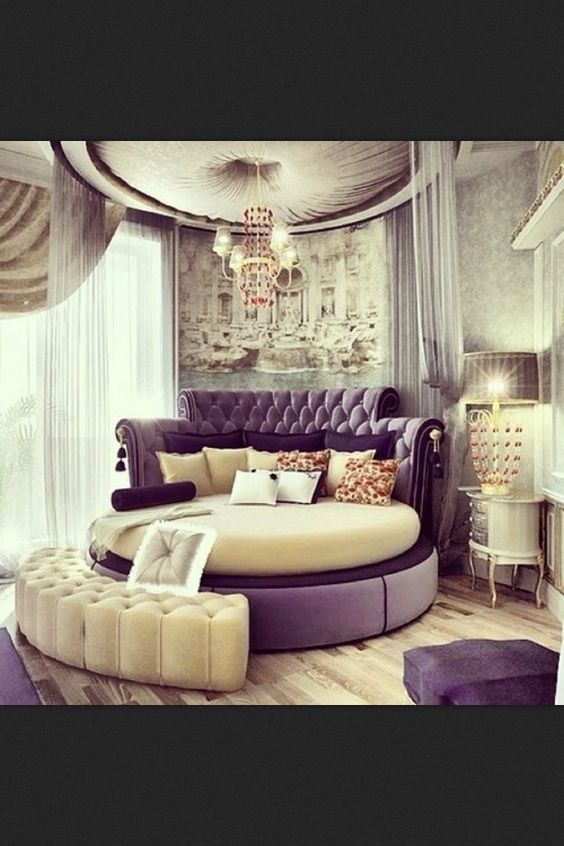 11. british bed design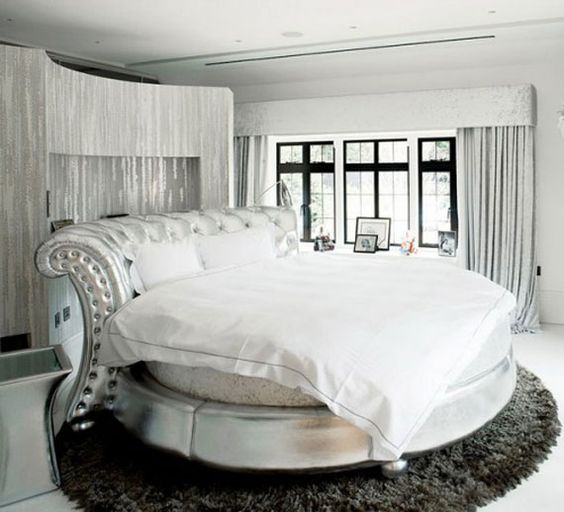 12. simple circular bed surrounded by black cabinet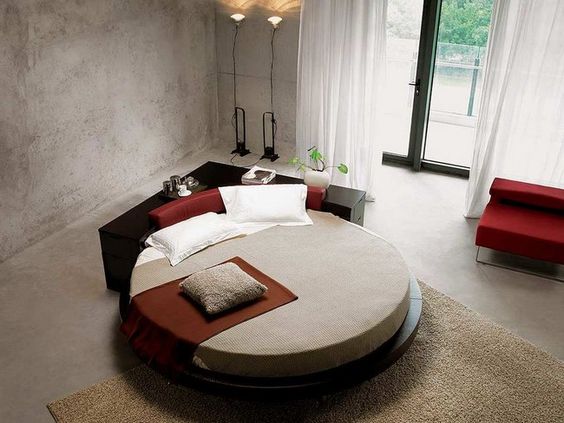 Circular beds are already decorative on their own, so there is no need to go overboard with designs and that is perfect when you're trying to go with a modern simple theme. There are less designs but more on choosing solid colors. Also, the headboard usually misses on most circular beds, so the best thing you can do is to surround it with cabinets.
13. comfortable couch to more comfortable circular bed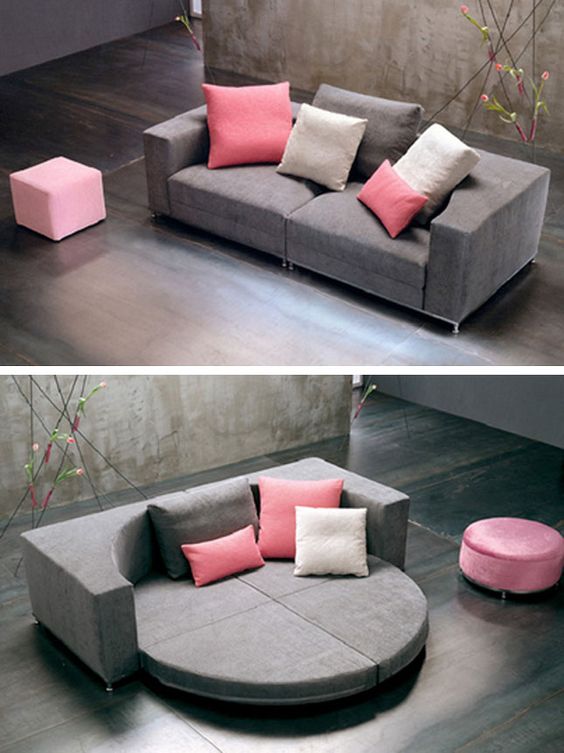 14. black and red luxury bedroom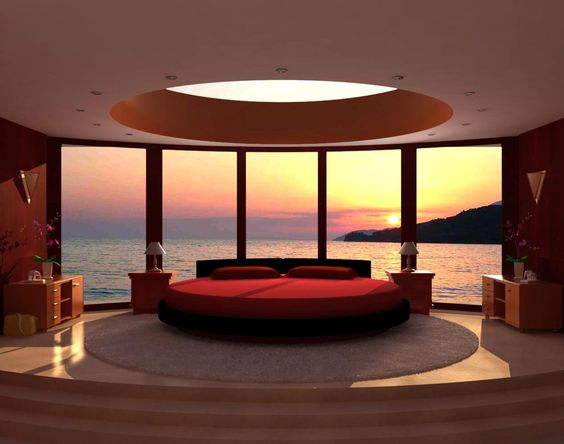 15. hanging circular rattan bed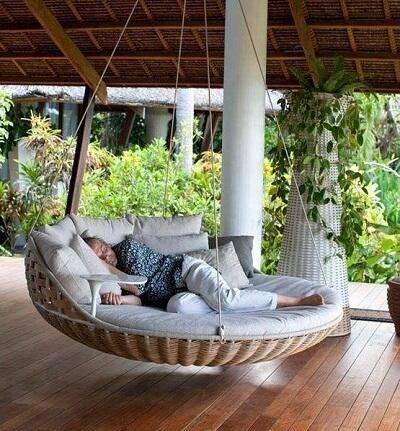 Outdoor beds are amazing, especially hanging ones. This perfect rattan circular bed is basically the best outdoor furniture to get as it's a perfect getaway from stress.
What do you think about circular beds?Feel free to share your ideas in the comment section below.