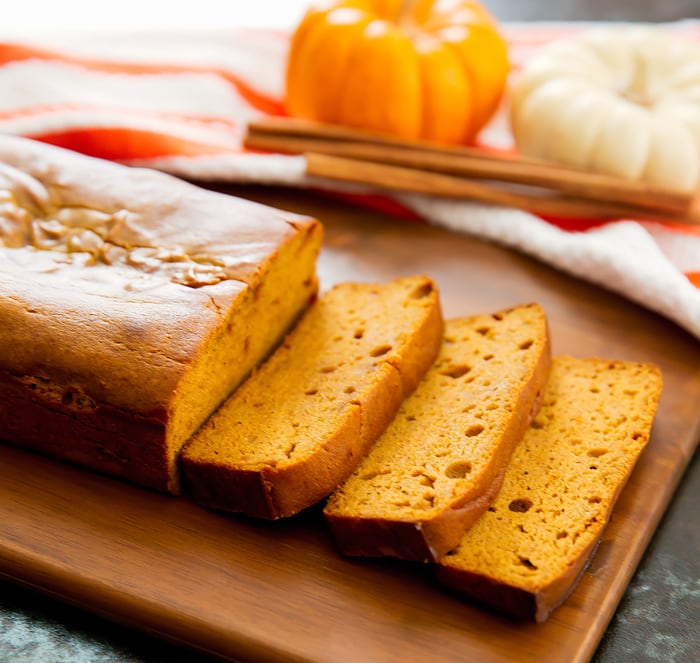 7 Great Pumpkin Dessert Ideas
Here are a few dessert ideas on how you can use a pumpkin to create delicious bites:
1. Easy to Prepare Pumpkin Cream Trifle
You can make a crazily easy yet impressive dessert by getting a big bowl and putting together layers of crumbled cake, toffee, pecans and cheese cake pudding. This dessert is perfect for potlucks and parties in the fall. Looking for a shortcut in making this dessert? Simply use a boxed spice cake mix. Stephanie Schneidewind who is a home cook used this for a bake-off competition and won first place.
2. Create Spice Muffins Made with Pumpkins
This is another easy dessert idea where you can also use the boxed cake mix. (This cake mix contains all the dry ingredients meaning that you won't have to waste a lot of time measuring). All you need to make this delicacy is to add nuts, cinnamon chips and pumpkin purée.
3. Make Some Pumpkin Fluff Dip
This creamy, fluffy, spicy and delicious pumpkin dip only requires four ingredients and what's more, it only takes five minutes to prepare. According to JCONN, this is a simple, unique-looking and delicious recipe. It looks nice with a dusting of ground and fresh nutmeg together with scattered ginger-snaps and vanilla wafers being used as dippers.
4. Make A Pumpkin Cake Using Just Two Ingredients!
When I said these were the easiest pumpkin desserts that you could make and enjoy, I was not kidding. For example, you only need two ingredients and just thirty minutes to prepare this cake.
5. How About A Pumpkin Pie Smoothie for Two People?
Ever been left with some extra pumpkin purée after you are done making a pumpkin pie dessert? Well, you do no have to trash the pumpkin purée as I have a great way you can make use of it. Add the pumpkin purée into a blender with some yoghurt, a small dash of spice and a banana and make a great smoothie.
6. Make Pumpkin Turnovers Easily
To make this dessert, all you need is puff pastry which is then stuffed with spiced and sweetened pumpkin purée. This is then baked for a mouth-watering treat that can both be used as a dessert or breakfast option. If you want to add a little texture, add some chopped nuts. To enhance its appeal, smear a frosting made of cream cheese.
7. Pumpkin Squares? Anyone?
The ingredients needed to make this pumpkin-y delicacy just get mixed up in one bowl. This means that you can clean up easily afterwards. Pumpkin squares are great as they are and do not require any additional work. However, you can spread some frosting after baking or dust them with some confectioners' sugar.
Consider Making Some Pumpkin Cookies
These easy to make cookies can be created with the help of the spice cake mix. These cookies can however turn out looking like more of a cake. However, if you want to make your cookies firmer, you can follow the following tip given by Sweet Apron. "You can substitute a stick of softened butter with applesauce." Optionally, you can add some frosting on top of the cookies. Try this recipe for chocolate chip cookies together with pumpkin spice? Yes, it's a thing!
How About A Pumpkin Pie Mug Cake?
If you are looking to make a quick delicious treat for your own consumption, you should try the pumpkin pie mug cake. When preparing this treat in a microwave, use any leftover pumpkin purée.
Source – Pumpkin Dessert Ideas