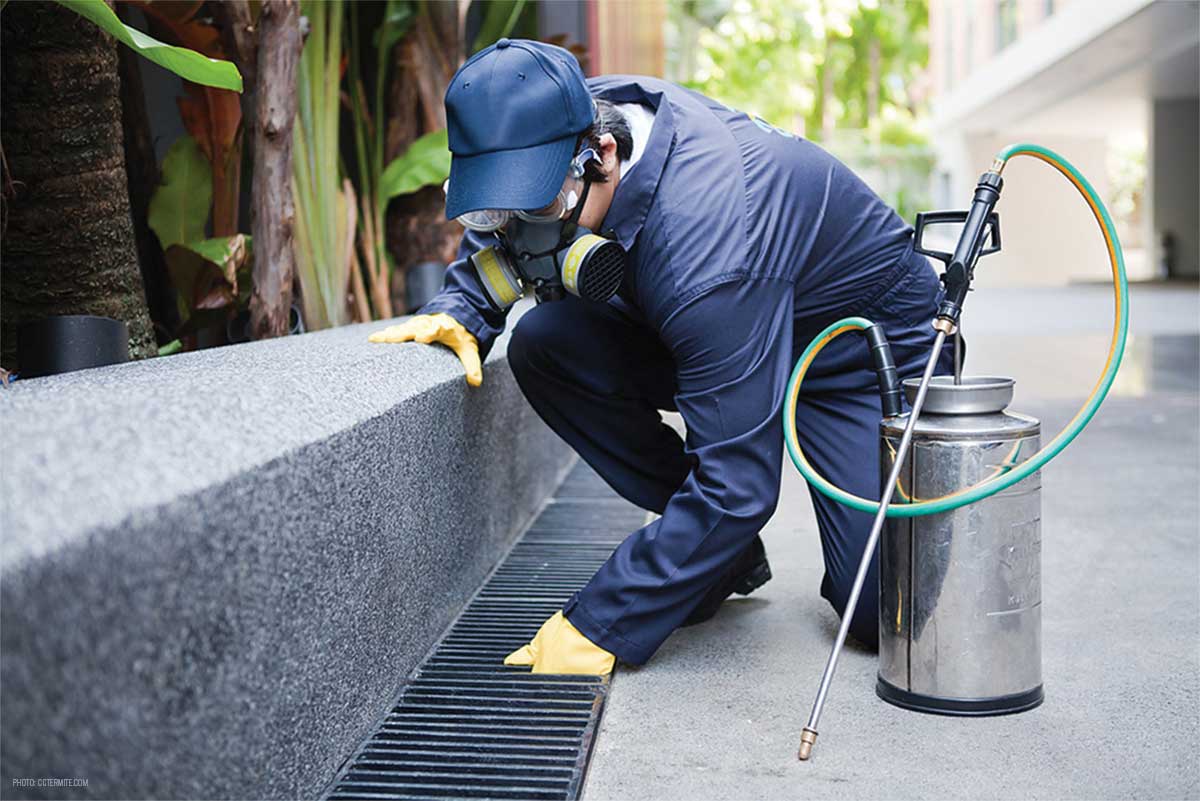 7 Tips to Keep Your Place Pests Free
"7 Tips to Keep Your Place Pests Free" – Winter has arrived and while we all are excited to welcome it, but it also brings annoying pests into our homes. No one like an infestation of pests they bring not only problems but also diseases. To prevent themselves, they come inside the home. When you have pests or insects in your place, you feel uncomfortable. Would you like to live in the home invaded by pests? Certainly not.
Most pests lay eggs in the winter season. They need warm places to breed, and your home can be a comfortable place for them. If you want to free your home from pests, you can read our guidelines to make it possible.
1. Start with Blocking Entry Point
Blocking entry points will help you to keep pests out of your home. This could include cracks and holes in walls, try to keep doors and windows closed and check if your ceiling needs to repair. Wherever you go outside or inside the home, make sure you have closed the door.
2. Eliminate Source of Shelter
When you provide them with space in your home to live, they can cause trouble for you in future. So try to keep your storeroom and attic clean. Don't throw things irregularly because it will allow pests to live in space among luggage carton. They always need warm places to breed, and you're providing them. Make sure you've settled thing and try to check every day if any insect is living into your storeroom.
3. Try to Clean Your Kitchen
Whenever you leave food particles on the kitchen counters, it means you're inviting insects. Kitchen is the main source of food for them. Whenever you cook, make sure to clean it. Use airtight jars to save your food. Most of the pests feed on dried food. By blocking their food supply, you can reduce their number.
4. Vacuum Cleaner
By investing in a good vacuum cleaner, you can reduce your problem, especially if you have bedbugs. They can hide in furniture, bed covers, clothes, and other luggage. Try to clean the areas around your bed. By using a powerful cleaner, you can make your home bed bugs free.
5. Natural Ways to Overcome Pests
Homemade remedies can also help you to control the pest invasion. You can use the following remedies:
A mixture of Mint and Garlic
Take garlic cloves and mint leaves blend them with the help of a blender, then add two to three drops of dishwasher liquid. Heat this mixture and leave for a night. Next morning strain it into a spray bottle. Spray this liquid around your home.
Recycled Coffee
Pests don't like coffee the way human beings do. You can use recycled coffee to prevent your home from insects or pests.
Lemon Juice
Do you have an ant's invasion, then no worries. A mixture of cinnamon, lemon, and peppermint can help you to control the ant march in your home.
6. Invest in Getting Expert Services
If you notice after following above tricks, still you are not able to make your place pests free then invest in pest control services is not a bad idea. If you are already looking for a service, then you can visit powerpestcontrol. Hopefully, you'll be satisfied after hiring them. You can call them for a free consultation. They provide 24/7 services to their clients and help them to live in a pest-free home.