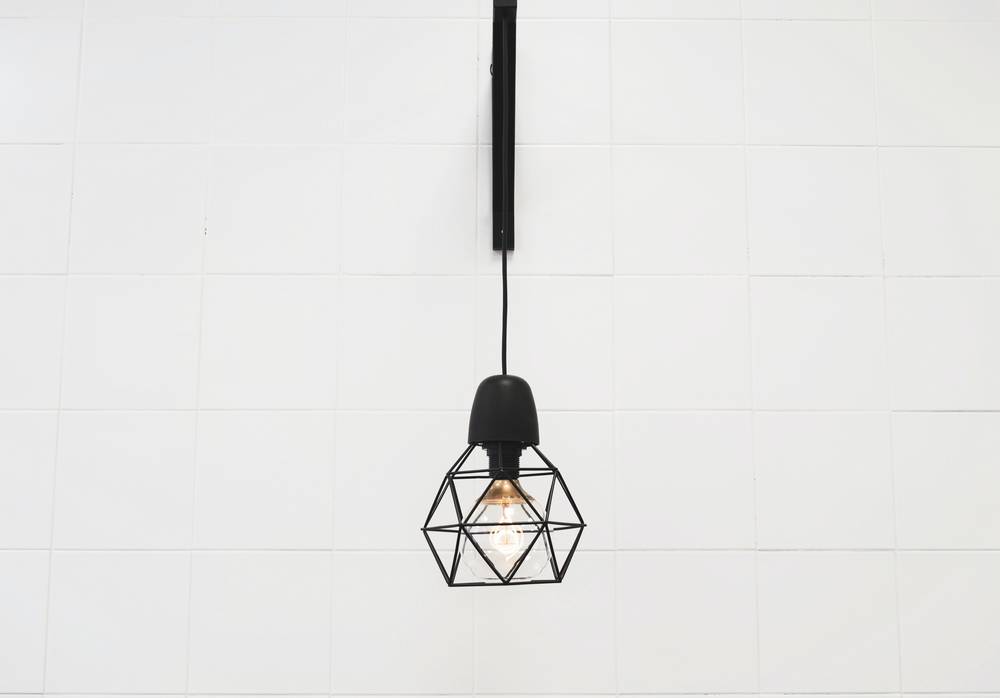 Plug In Pendant Lights Transform Your Home in Just One Afternoon
Plug in pendant lights transform your home in just one afternoon. Everyone loves to give their favorite rooms in the house a new look, but we don't normally do this as often as we may like. It's expensive, it's time consuming, and many home decoration and renovation projects require you bringing in a professional to do the job.
So how can we completely redo the look and feel of a room in just a few hours, without spending hundreds just on labor alone? By changing out the lighting, and doing so in a way that won't require hiring a handyman: plug in pendant lights!
What Exactly Is Plug In Pendant Lighting?
It's basically exactly what it sounds like. Plug in pendants are hanging lights which derive their power by being plugged into a wall outlet, just like your toaster or vacuum. They differ from typical pendants which are required to be hardwired into your electrical system, which would need to be done by a licensed professional.
Other than how they tap into the power source, there are a few small things that you'll also find are different with pendant lights that plug in. Most notably, is what's included and the length of the cord. Plug ins will typically come with a much longer hanging cord as well as guide hooks. These allow you to run the power cord along your ceiling and down the wall to an outlet, all while keeping the hanging wire out of your way.
Who Needs a Plug In Pendant?
Anyone who is looking to update their home without spending a lot of time or money! These types of hanging lights are wonderful for anyone who just doesn't want to deal with the frustration and cost of hiring a professional. They're expensive, they don't do a good job of cleaning up after themselves, and who likes having a stranger in their home anyways?
Plug in pendant lighting eliminates the need for a hardwired installation, which also allows those of us who can't make permanent changes to our home to still do updates. So if you're living in an apartment or rent home, you can still let your styling touch fill a room without worrying about losing your security deposit down the road.
How Do You Hang Pendant Lights That Plug In?
You'll want to begin by carefully deciding where you would like the lights to hang. You should also make a decision about exactly just how far the lights should hang down. Knowing these two measurements is essential to ensuring your purchase of a light with a long enough cord.
As best you can, measure these spots and the distance it will take to reach them from your desired wall outlet. Remember to measure along the path which your cord will take as closely as possible. Don't worry if the distance is significant, as the cords on plug in pendant lights are made much longer (usually fifteen feet or more) to accommodate the longer distances they're required to cover.
How Many Plug In Pendants Will I Want?
This will simply come down to your own personal desires, your requirements for the lights, and the lights themselves. Where will the lights be placed? Will it go in the corner of a room and only be needed for occasional reading? Or are you looking to hang them over your kitchen island, where ensuring adequate task lighting will be necessary?
For usages where the amount of illumination provided is important, make sure you have enough light by spacing your pendants about 30 inches apart. This is measured from each fixture's bulb to the next, not the edge of one fixture to the other. Smaller kitchen islands should be fine with just two pendants, while larger will likely need three.
What Are Some Other Things to Consider?
Past what we've already discussed, the only things left to decide on are considerations like what pendants will best match the look and feel of the room in which they'll be placed. If you're trying to revamp, then obviously you'll instead want to take into account the look you're going for, rather than the one you currently have.
Think about what materials are used in the light, and also how much attention you would like the lights to garner. Favor bolder colors and shapes for placements where the lights will inevitably draw the eye. You should have no trouble finding pendants with any type of finish, ranging from gold to chrome to wood and everything in between, to match your room.
Carefully take your measurements and think about the other things we've discussed, and you should have no trouble finding plug in pendant lights which will be a treasured part of your home for years to come. You're absolutely going to love how quickly you'll transform both the usability and appearance of your renovated room!