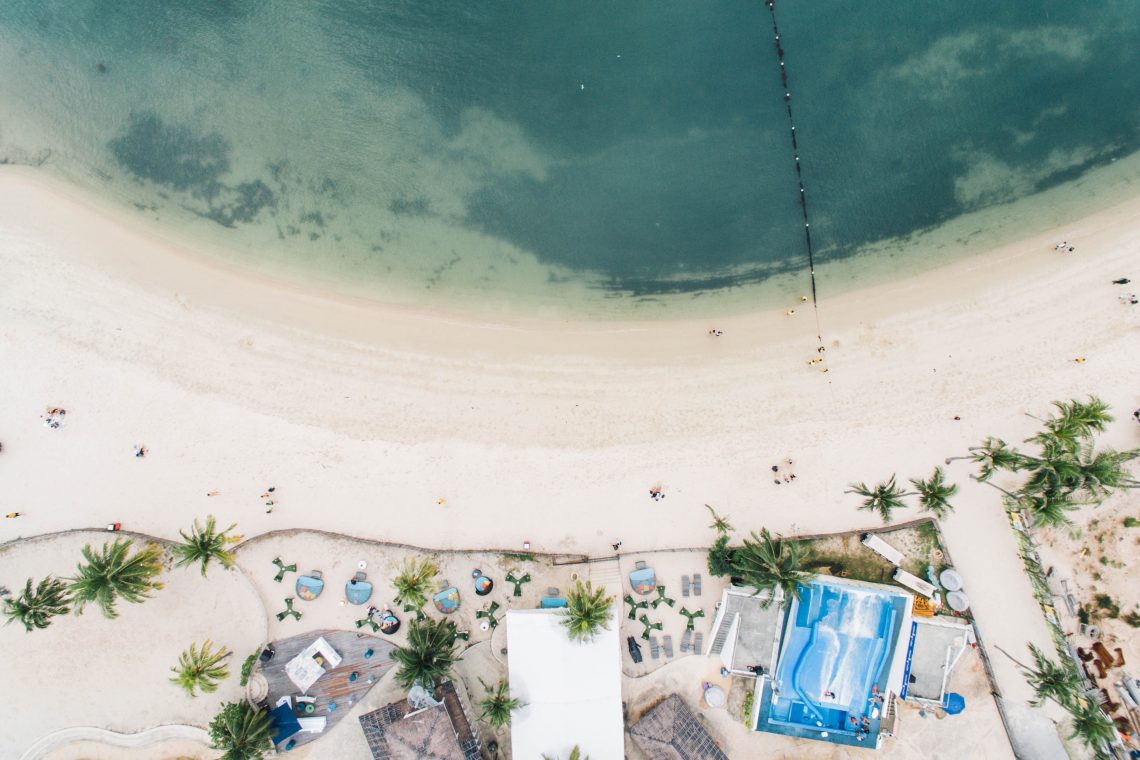 The Best Way To Decorate A Beachfront Condo
If you live in a condo, you're lucky: unlike so many other renters, you get the entire house all to yourself. You can decorate it how you want. And if you have a terrace or balcony, that's even better. After all, the outside is just as much a part of your home as anything inside. That being said, not everyone has the mind of an interior decorator and might not know where to begin. Still, some details go a long way, and others can be easily overlooked. Fortunately, there are plenty of simple ways to transform your beachfront condo that are affordable and easy to maintain too – if done right. Here are the best ways to decorate a beachfront condo.
Make a budget for decorating
When you're first starting out, it can be tempting to just buy everything and have it all done in one go. But this can quickly become a problem. Before you start with your decorating project, jot down some ideas that you have, including the cost of materials. Then make a list of what you need to get your project started. Doing this will help you stay on budget and avoid overspending on new items before the old ones are ready to be replaced.
When making a budget for your beachfront condo keep in mind that that amount you are spending is relative to the cost of the condo itself. If you have a $300,000 condo don't spend $80,000 on decorating and if you have a $1 million condo don't spend $15,000 on your decorating.
Use bright and cheerful colors
One of the simplest ways to make your condo more inviting is changing the colors. Some people might be tempted to go for neutral tones that can easily match with a variety of different home decor pieces, but doing this in your condo could lead to a drab look. Instead, try bright and cheerful colors that will leave a lasting impression on visitors and passersby – who knows, they might even stay a little longer when they walk by because you've made your place feel so welcoming.
Choose heavy duty materials and upholstery
Beachfront condos often come furnished with a lot of furniture. If your outdoor space needs some sprucing up, consider getting rid of the old stuff and replacing it with new. This will require you to spend some money, but it will be worth it in the long-run.
You can also choose heavy duty materials and upholstery for a more durable and long-lasting product that will still look good in your outdoor space. Your outdoor area might not be as large as an indoor area, so finding furniture that is versatile and easy to store would be beneficial.
Utilize shiplap
Shiplap is a great way to customize your indoor space, but you can also use shiplap for an even more personalized touch. Shiplap is a type of board that has been left untreated – meaning it will fade in color with time and weathering. And because it's made of wood, it's naturally resistant to bugs and can be easily cleaned.
Shiplap is not only attractive, but it also provides protection from the elements by providing a barrier between your interior and exterior spaces. You can find shiplap at your local home improvement store or on the internet. Once you have installed shiplap in one of your rooms, you only need to paint it to give it the perfect touch.
Brighten up the interior with good lighting
Indoor spaces that don't have enough windows or natural light can seem dark and lifeless. To give your condo the perfect amount of light, add some lights. It's a simple way to make over your condo in no time! Installing can lights throughout the condo will really brighten things up. Find some bright colored accent pillows that you can put on the couch and beds to help brighten up the space. Having additional pendant lights by the kitchen bar can go a long way too.
Find a spot to hang a hammock
Hanging a hammock is a great way to get the feeling of being in the open air without having to worry about bugs or anything else. You can find a cheap one for just about $25 at any department store, but spending a few extra bucks to get one with a little better quality would probably be worth it. It's also an easy way to transform your outside space and make it feel more like you're in your backyard – even if you live in a condo. And, since hammocks are resilient, they won't take up too much room and will be easy to store when you aren't using them. If you want something fancier, there are plenty of nice options available online too. Just look around and find the hammock that suits your style best!