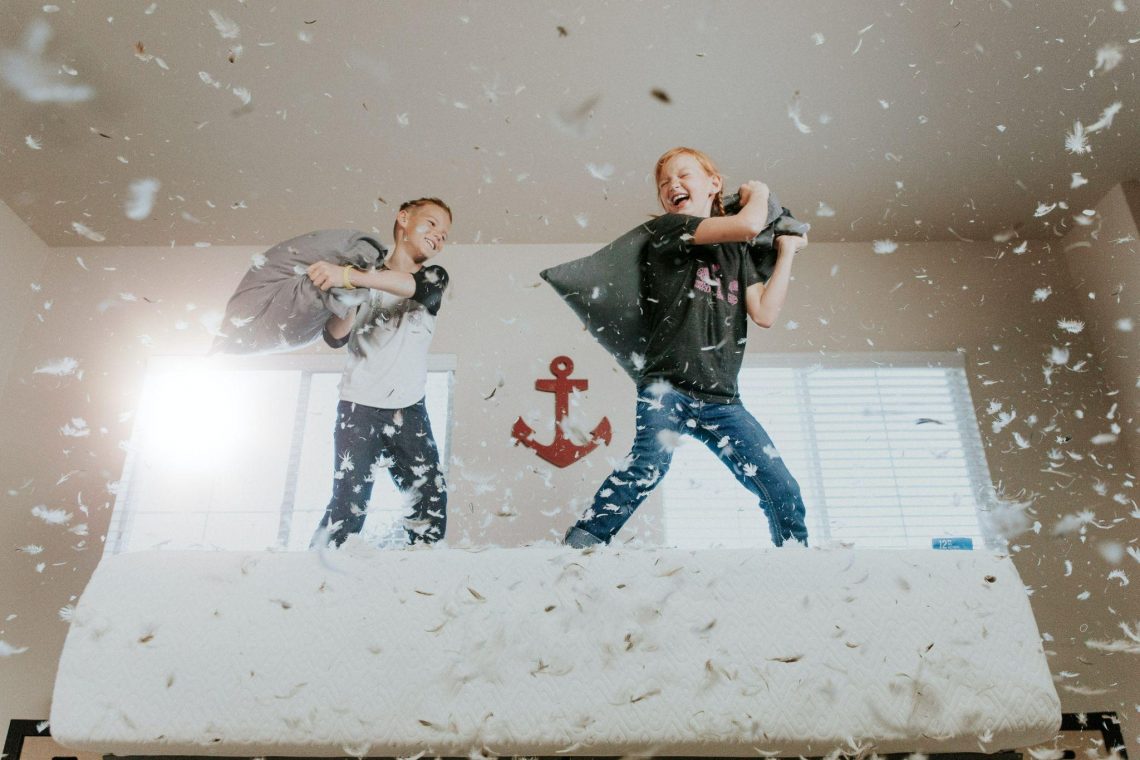 Picking Out Beds for Kids – Things to Keep in Mind
Buying beds is not a purchase but rather an investment. It is the piece of furniture on which you or your family member spends one-third of their time for the next few years. You don't want it to be uncomfortable or a regrettable purchase.
Buying beds for kids can be incredibly challenging. As a parent, you have to be extremely careful about picking beds for kids. You want your kid to have the most comfortable, restful, and peaceful sleep so they can be as active and energetic as they can be during the day.
If you have to go bed shopping for kids, here are three tips that you should keep in mind:
Always Buy a Standard Size
While smaller beds for kids look cute and save space, they are not meant to be long-term. Since each kid has unique growth spurts, you will never really know when your kid will outgrow the bed. If it happens too early, you will be bearing a financial loss of an excellent bed going to waste. Moreover, you may not be ready to invest in another bed again soon.
Always switch to a standard-sized bed once your kid outgrows the crib. They will be happy to have enough space on their bed to sleep with their favourite toys, and you won't have to worry about buying another bed for the next ten years.
Loft Beds Aren't Only For Twins.
Loft beds can be handy if your kid's room isn't big enough. However, many parents make the mistake of considering loft beds only if they have twins or if their kids are sharing a room. Contrary to this assumption, loft beds can allow your kids to have more space in their room and a cool-looking bed.
Even if you have a big bedroom that your kids share, loft beds can allow your kids to have a personal space underneath their bed that would be all theirs. Invest in one of the best loft beds for kids so your kid can enjoy their bed for as long as they want.
Pick Simple Designs
Kids' interests change as quickly as they grow up. If you don't want your kids to ask you for newer furniture every few months, don't buy them a car or horse-carriage themed bed. Beds for kids should always be simple so your kids can keep personalizing them according to their developing interests.
Opt for headboards and solid colored frames. Instead of paying for the extravagant design, pay for the quality, so your kid gets good sleep and wakes up fresh. Some parents are recommending simple adjustable beds since it has multiple health benefits for your kids when sleeping, to learn more about this kind of beds visit best adjustable beds in Australia.
Finally, ensure the bed has safety features. Rounded edges and sideboards or side-railings can help keep your kids safe, especially if you buy loft beds for kids. Go for a finish and material that is strong and can be painted over. Don't treat shopping for beds for kids as your bed. Your kid's personality will change over the years. Invest in a sturdy and plain bed that can help them sleep and grow simultaneously.
Photo by Jonny Caspari on Unsplash