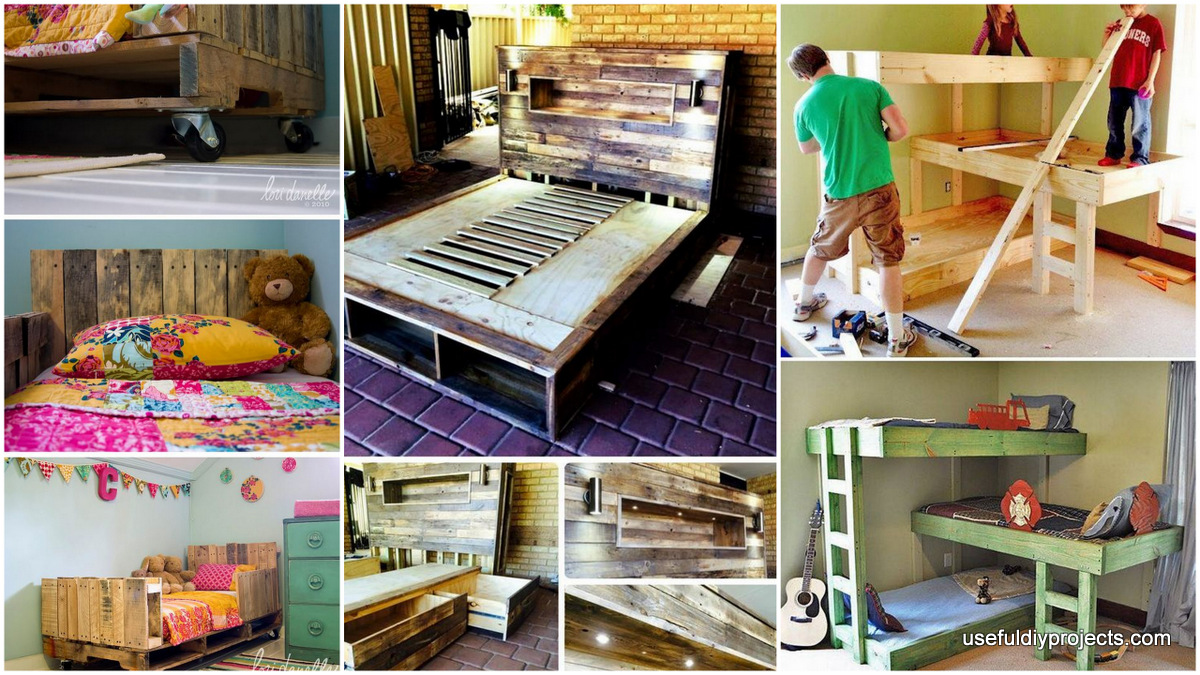 15 DIY Pallet Beds Stunning And Perfect For Any Bedroom
Our beds should always be comfortable and presentable. We spend hours in our bed to relax our tired bodies, minds and soul. It is convenient that we buy the ready-to-use beds, but won't it be more interesting if we build our own, sculpting memories? What's even more amazing is that we can build our own beds with pallets and still have the comfort we need for our beds. There are many DIY pallet beds you can make, and here are a few ideas that might just be the best for you!
1. Simple platform pallet bed with lights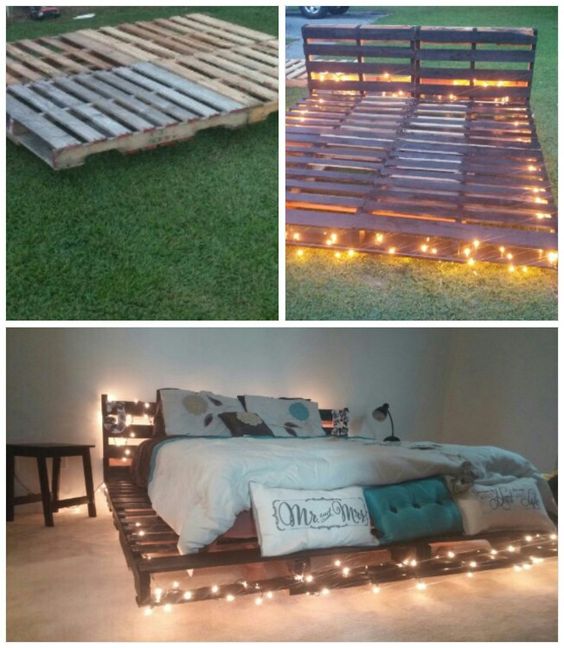 This is the simplest DIY pallet bed, but it does not mean it is boring or uncomfortable. This low bed makes it easier to slump on during those tiresome days. Plus the lights makes the bed more inviting!
2. You don't have to stick with white light on these pallet beds

Yes, whatever light you want on your bed can definitely be place on your DIY pallet beds. Whatever color works for you will do!
3. Old frames go well with wooden pallets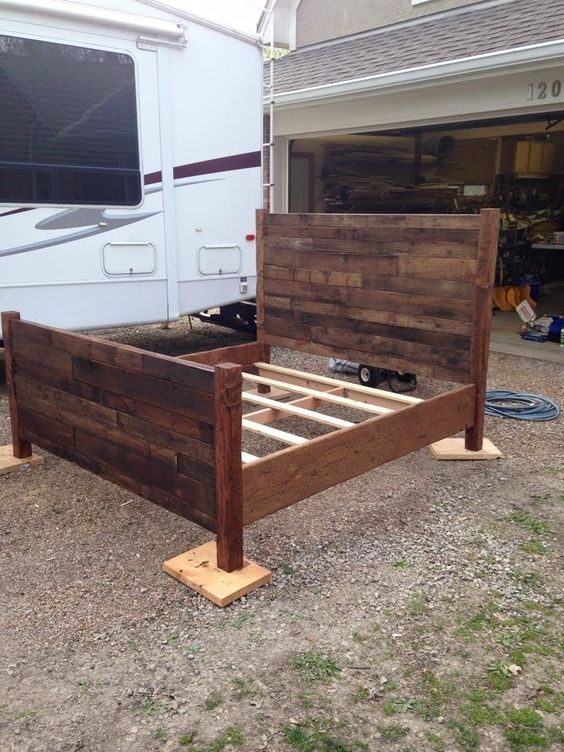 Got an old bed frame at home? Upgrade it with wooden pallets and you'll have a rustic bed that will last for years.
4. Elevated platform pallet bed is a level-up on the platform pallet bed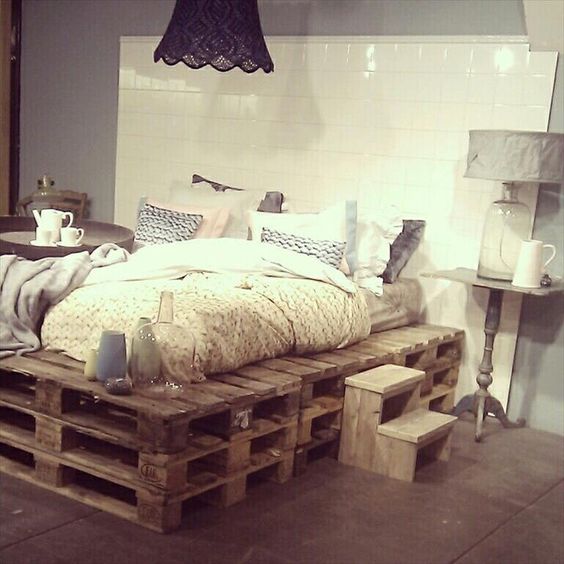 5. Swing pallet bed that will rock you to sleep

If you want to be rocked gently when you sleep? Then these DIY pallet beds ideas can surely help.You simply need a pallet bed frame and strong strings to make these beds!
6. Multi-purpose pallet bed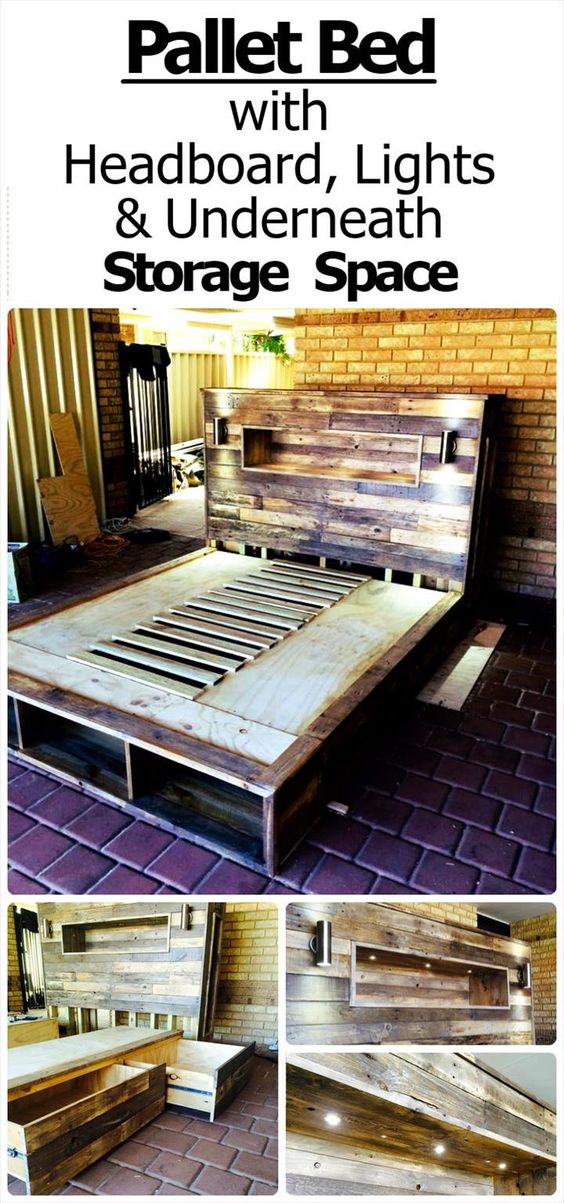 If you want to have enough storage on your bed and have enough light for your nighttime reading, then this pallet bed is just right for you.
7. Rustic bed made from pallets are simple yet elegant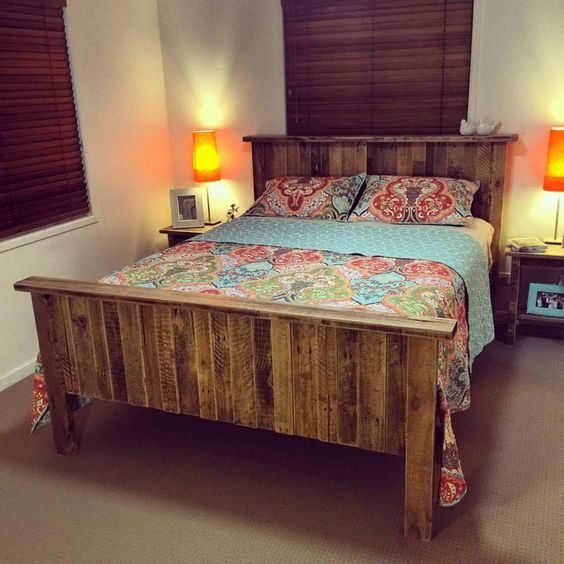 8. Platform pallet bed with built-in nightstands perfect for reading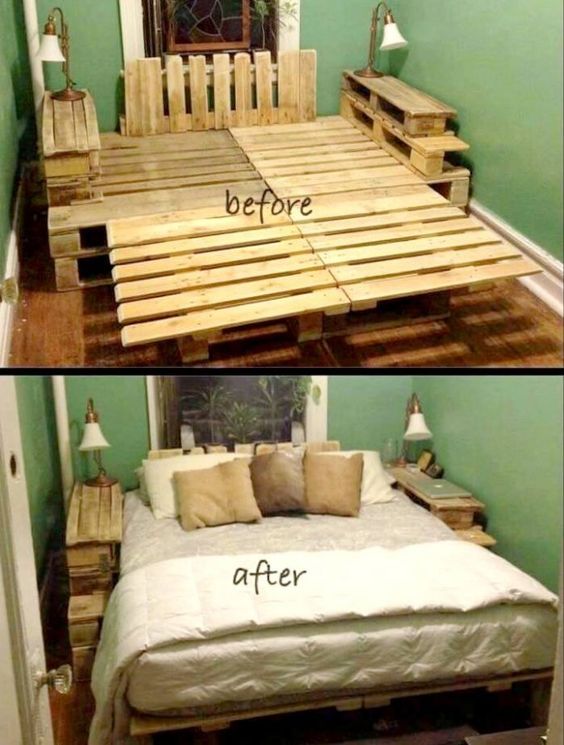 9. Pallet wood bed you can move around the room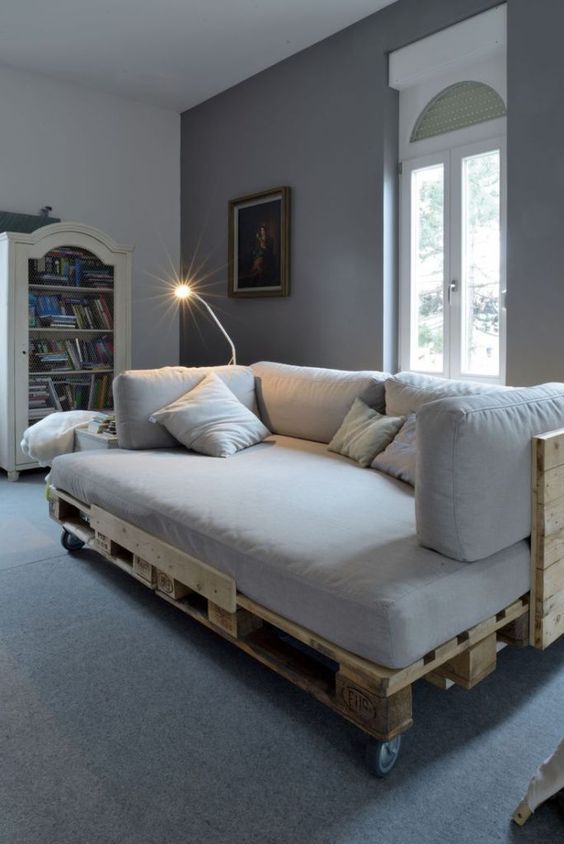 If you are the type who wants to move your bed to the other side of the bedroom or want the comfort of easily moving your bed when cleaning and tidying up the bedroom, then this pallet bed suits you. You simply need to add wheels on your platform and voila! You have a bed you can move anytime you need to.
10. Simple pallet bunk bed for kids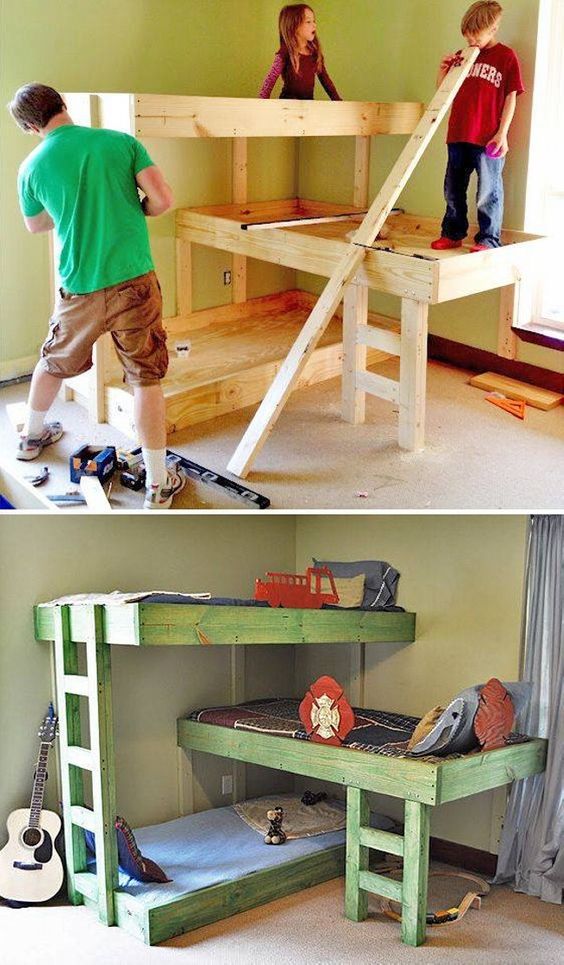 You don't have to pay for expensive bunker beds, you simply need wooden pallets and a little help from your kids!
11. Mobile pallet bed for kids

12. Cool designs for your little ones' pallet bunk beds

13. Combination of wood and drapes can create a dreamy pallet bed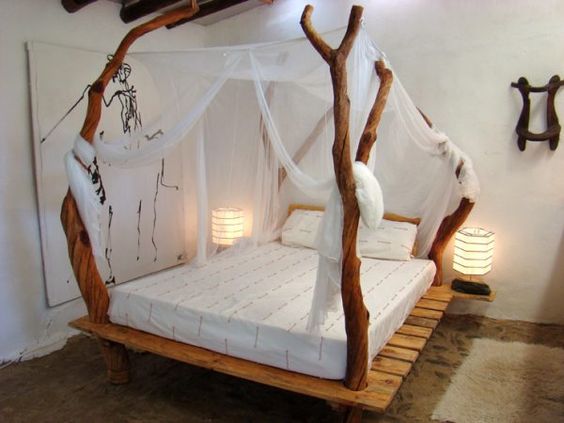 Some people just wants to slumber on dreamy beds, this pallet bed design can definitely be one of the best designs you'll ever see. And you don't have to pay hundreds for it!
14. Rustic pallet bed with large storage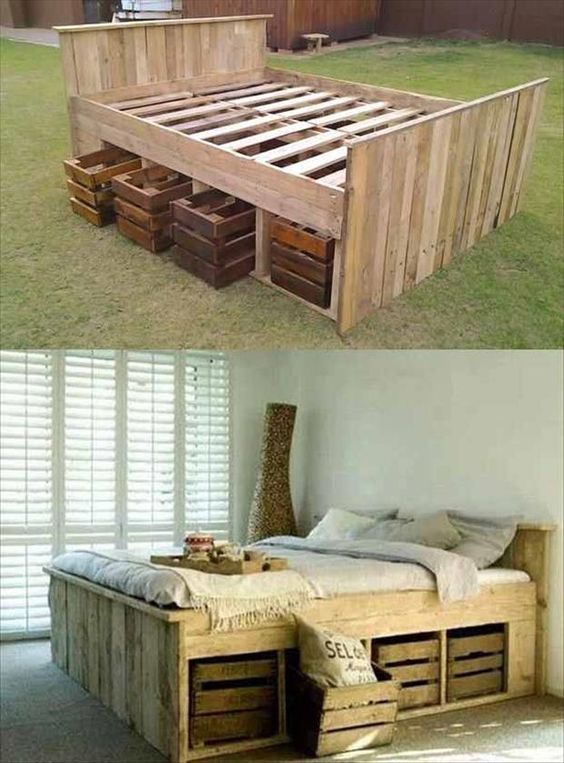 15. Adventurous pallet bed for adventurous kids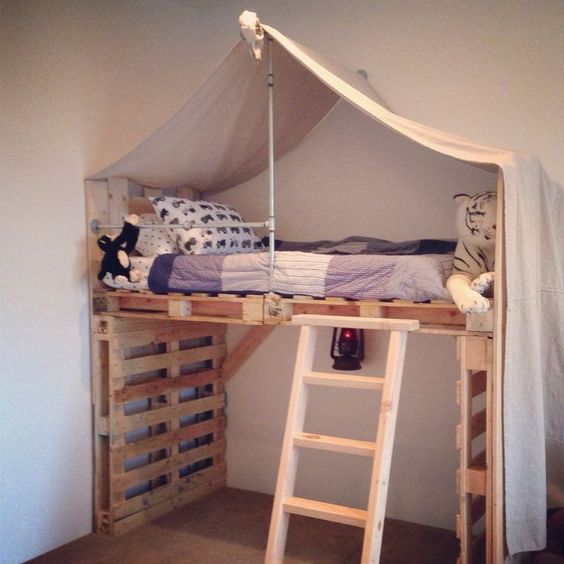 This pallet bed can be great for both boys and girls! Not only does it have wood pallets, it also makes use of pipes which can save you some more. Making your own bed will never be the same with these pallet beds ideas.