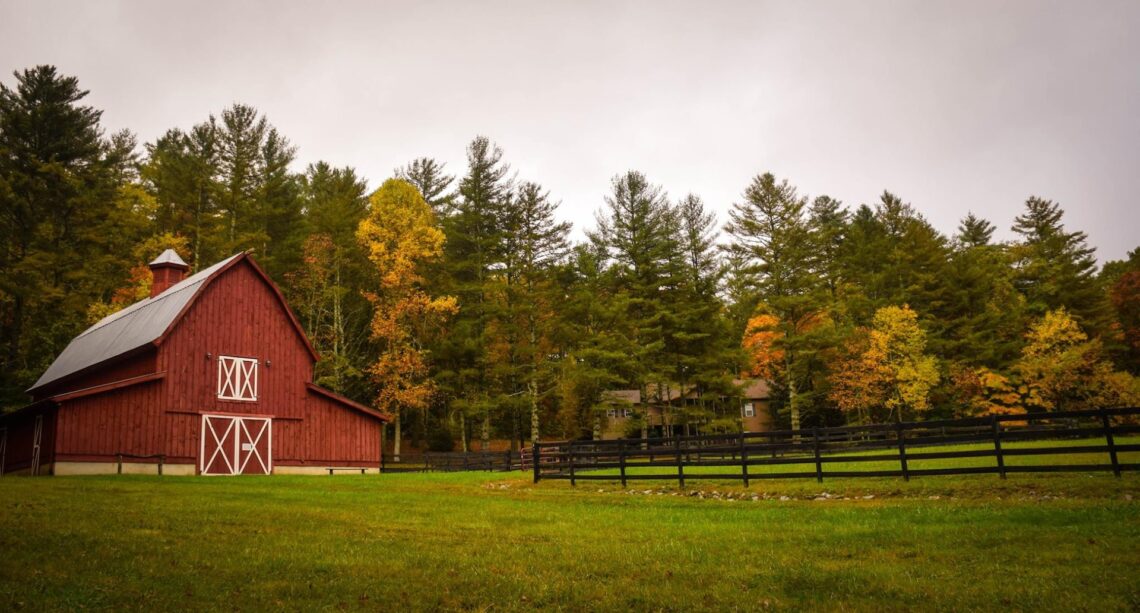 A Skid Steer Grapple is the Next Must-Have Machine for Your Hobby Farm: Here's Why
Whether you want a closer connection with your food, wish to protect your family from scarcity, or simply love working with the earth and animals, hobby farms are an amazing investment. There's nothing quite as satisfying as sitting down to a meal to enjoy the fruits of your own labor, well aware of everything that went into making every product on your plate.
However, starting a hobby farm can be intimidating: there's not just the expense of getting a small agricultural function up and running, but learning about how to produce everything you wish to grow on your farm, whether that's carrots or chickens. Even harder is understanding exactly what kind of farm machines you need that aren't too overpowered or expensive for your operation.
There's one tool you might not have heard of but definitely need: a skid steer grapple, which hooks up to a skid steer or mini skid steer to make clearing brush, hauling compost, and picking up animal feed easier than ever before. Here's why you must place a skid steer grapple at the very top of your purchase list for your hobby farm.
Skid steer grapples are multifunctional
In any farm operation, you want products that can handle anything you throw at them without complaint, and it's even better if they perform multiple uses for the price of one. That's exactly what a skid steer grapple does: it's essentially a type of metal pincers that can pick up and hold a variety of materials when attached to your skid steer.
When you're picking up compost, animal feed, or dry brush, you can be assured that the skid steer grapple will hold tight to its objective and deliver your materials wherever they need to go. Skid steer grapples work better than the typical dirt bucket for animal feed like hay, as they can hold tight to the top of the bunch and prevent more stray lengths from flying out. Similarly, they can latch onto a large clump of brush and pull it away, unlike a dirt bucket, which can only inexpertly scoop up a pile of debris.
No matter the project you need done with your skid steer, this grapple attachment will make it much easier to grab, hold, and move material.
Its low profile improves visibility and prevents accidents
While skid steers aren't particularly imposing, unlike other large pieces of farm equipment, they still have their risks: transportation incidents are the leading cause of death for agricultural workers. This statistic includes all forms of transport, like skid steers and forklifts. After all, skid steers may not seem that heavy, but they weigh as much as a small car, and they can easily tip over if not used properly.
That's why skid steer grapples are such a fantastic addition to a skid steer, because they have the same profile as a dirt bucket but are much more versatile. You can safely capture more material without worrying that it's obstructing your vision; as long as you follow the guidelines for loading requirements, you will have no concerns.
Skid steer grapples vastly improve productivity
There's nothing more annoying than loading bucket after dirt bucket of feed, compost, or brush when you have a million other things on your to-do list. The more time you spend on these small tasks, the less time you have for higher-level projects, like balancing budgets, planning the next year's planting rotation, or tending to the health of your animals. Let's face it: no one goes into hobby farming because they'd like to spend hours fighting with a dirt bucket while picking up manure or struggling to move mulch from one area to another.
Skid steer grapples reduce that time significantly and ensure that you can get back to what you really want to do: tending to your crops and caring for your animals. Given that they have multiple uses, you don't even need to spend time switching out the skid steer grapple for another attachment to your skid steer: you can jump from one project to another without concern, sure that this magic tool will manage anything you need.
Final thoughts
Hobby farms are an incredibly enriching investment, and one that many more people are turning to as they become more conscious of organic foods and supply chain issues. However, they can be daunting to develop, especially when considering what tools are best for their specific needs. That's no concern for skid steer grapples, which can be used in nearly every type of farming available.
They're small, combat, and multifunctional, making them incredibly cost-effective: you don't need to purchase several different attachments to manage different jobs, as the skid steer grapple can tackle them all. With that increased productivity, you can fly through toting compost, moving feed, or clearing brush and get back to what you really love doing: tending to your thriving crops and happy animals.
Photo by Frances Gunn on Unsplash