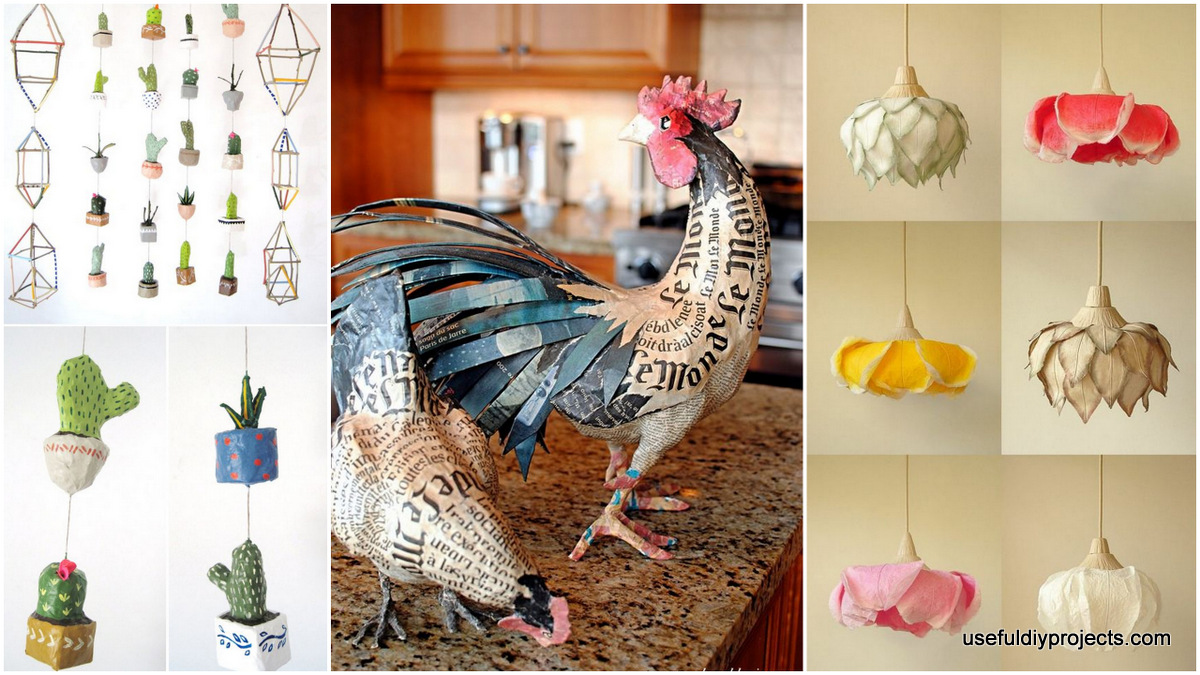 18 Paper Mache Ideas You Can Use To Decorate Your Home
Paper Mache ideas have been along for quite some time, providing us with the simple perfect technique to express our creativity. We come across this wonderful DIY project at a young age in school but rarely pursue it later one in life as we grow older.
If you feel like you have so many newspapers lying around the house, then why not take the opportunity to make some paper mache crafts? This art is a popular school project and we all know kids nowadays choose mostly virtual activities, but that does not mean they have to limit themselves.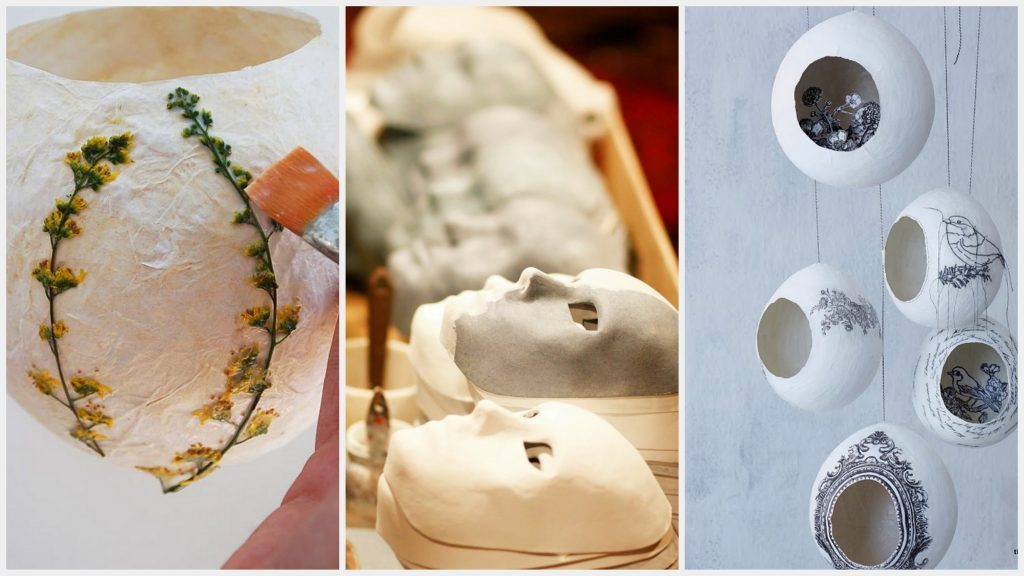 Paper mache art can definitely liven a room and become a piece of beautiful decor. Plus you get to recycle and help the environment, offering thus valuable lessons to little ones.
Take a glance at our paper mache ideas collection and don't forget to save your favorite projects, you might find yourself inspired to take the craft up yourself.
1. Colorful cacti paper mache for your office

This cute little project can be quite appealing to your little ones., colorful and delicate as they are. And these cacti paper mache items can also become the perfect gift!
2. Cacti Paper Mache Garland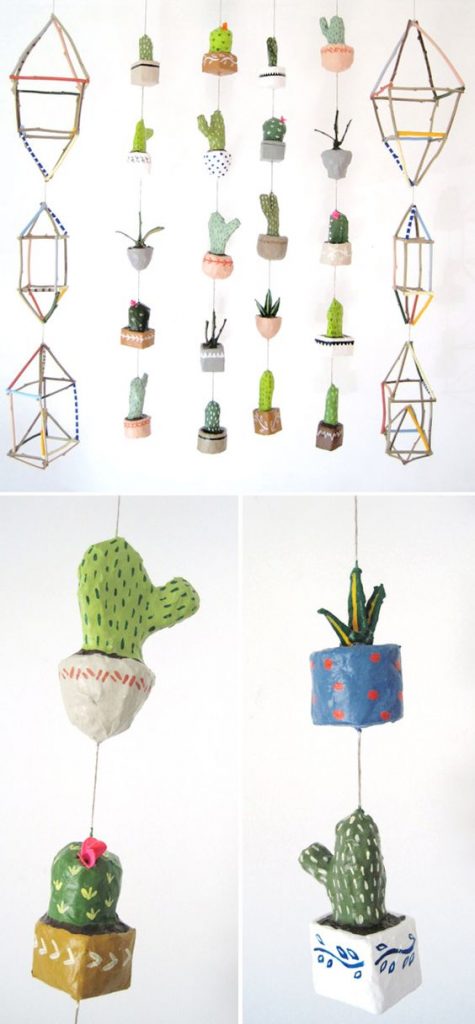 Do you think cacti paper mache look boring on your table? You can turn them into a hanging garland and decorate your kitchen space.
3. Fly high in in the sky with a big paper mache balloon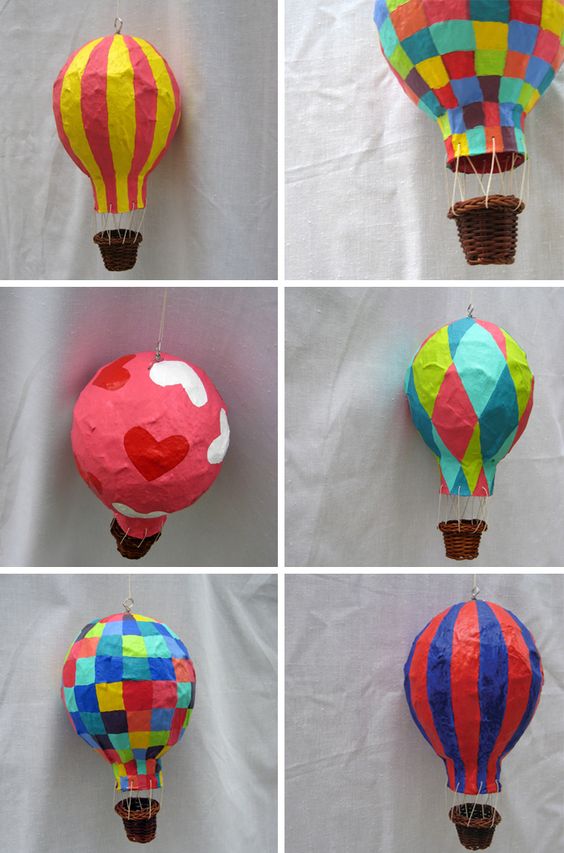 This paper mache art is perfect for your kids' room or for their special days. Hang them up the room and you obtain that adventurous theme you've always wanted.
4. Pumpkin paper mache perfect for autumn and Halloween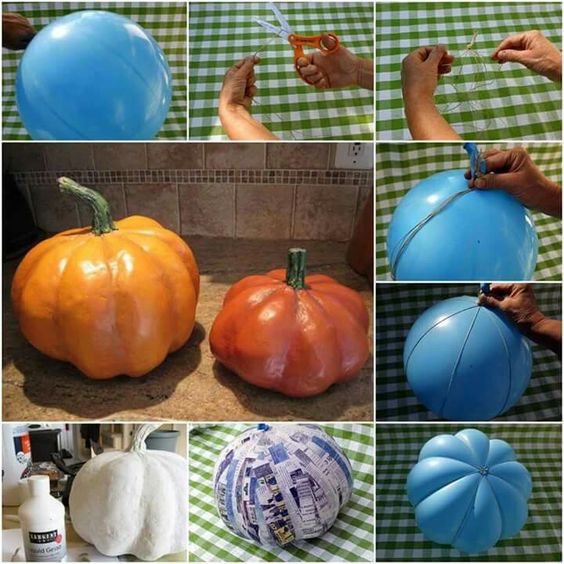 These pumpkin paper mache projects are perfect for the autumn season, these also look close to the real ones. No need to buy an extra pumpkin to decorate your porch.
5. Paper mache bangle as great gift for your girlfriend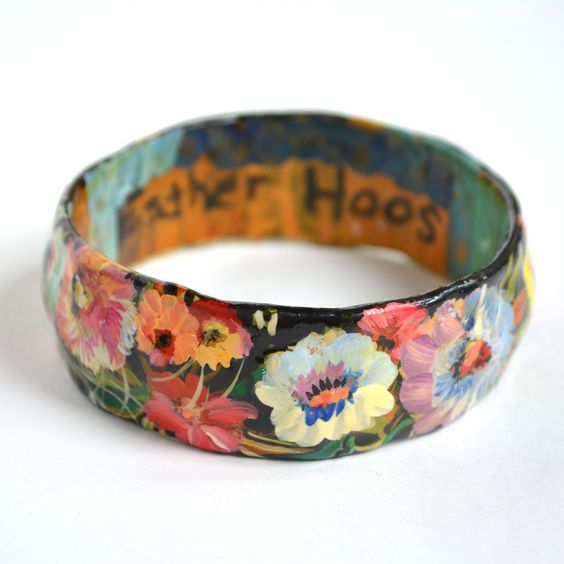 6. Creepy and colorful skulls made from paper mache become the perfect Halloween decor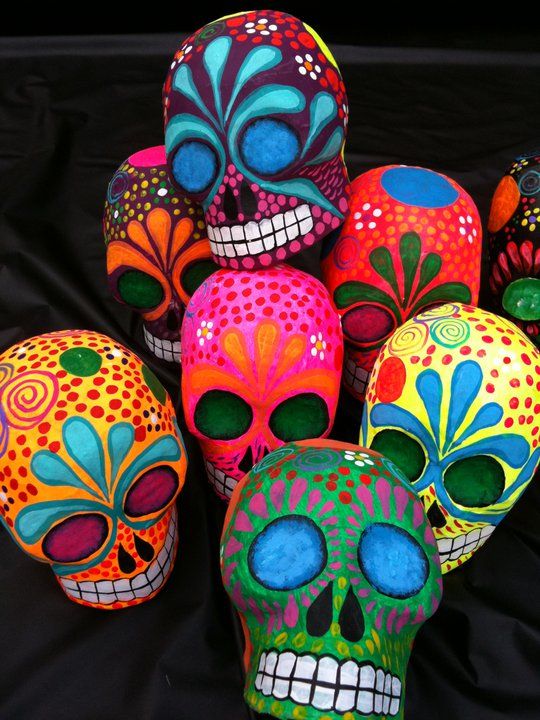 Life has many aspects ad teaching little ones the value of life and not to be afraid of it is essential. Start with this colorful skull project and immerse into the paper mache universe.
7. This stunning paper mache sculpture is truly a work of art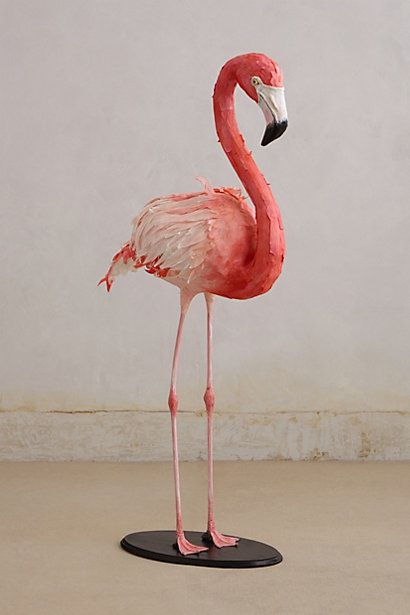 This detailed paper mache sculpture can be a stunning centerpiece in your living room.
8. With or without snow, these are the perfect snowman decorations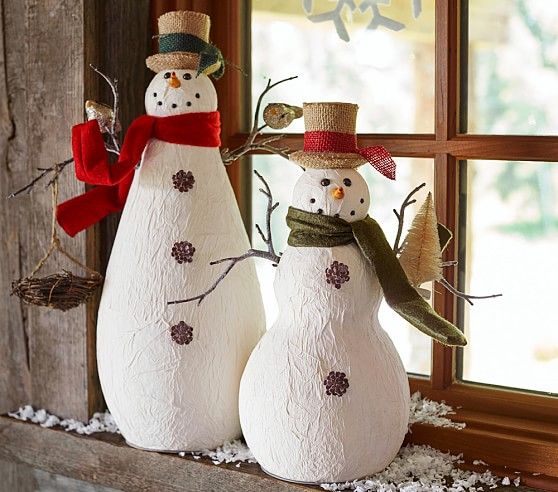 Prepare for the winter season ahead of time this year and start creating your Christmas decor without having to spend a fortune on it.
9. Paper mache lamp as a chic addition to your room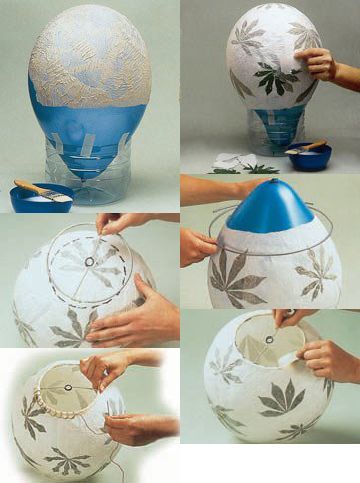 A lamp made from paper mache will surely catch the attention of your guests. You might be answering a lot of questions on how you made this, so be ready with your best and easiest methods.
10. Life-like paper mache tree takes your home closer to nature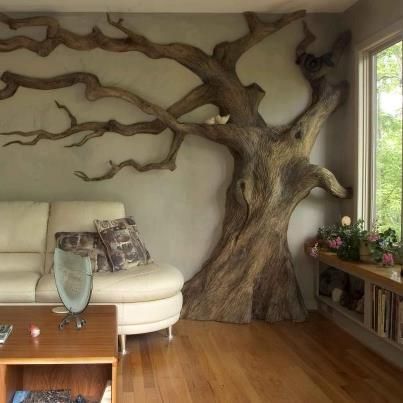 As much as we want to take nature inside our homes, it's just not possible for most of us. So why not take nature inside our home with a paper mache tree? This can definitely stun your friends and family.
11. A comfortable cat (or dog) paper mache bed

Your furry little friends deserve playful accessories, but spending tones of money on things they usually discard quickly seems pointless. Get creative and mold your own pet friendly creations using paper mache.
12.Art in the form of animals

13. A rustic figure as kitchen counter decor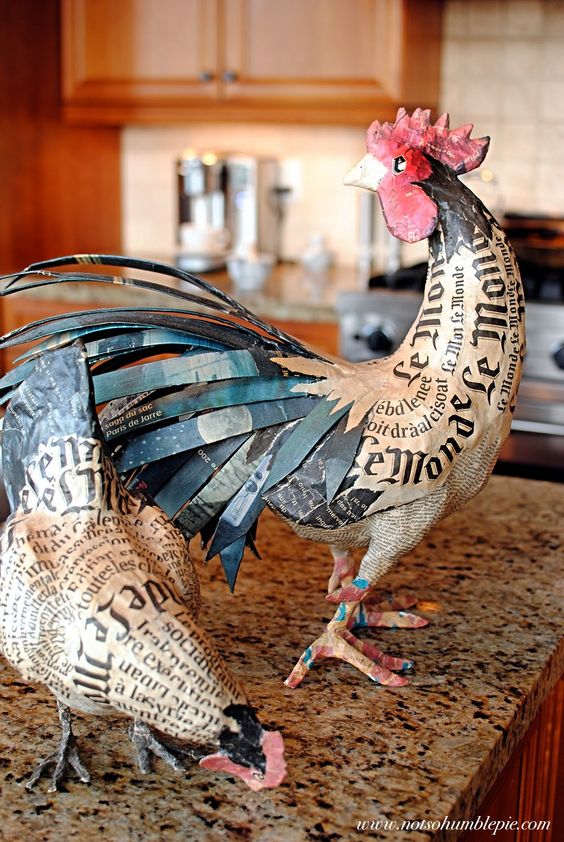 Add a bit of rustic charm with a figurine that fits well in your kitchen decor.
14. Inexpensive paper mache frame matching your decor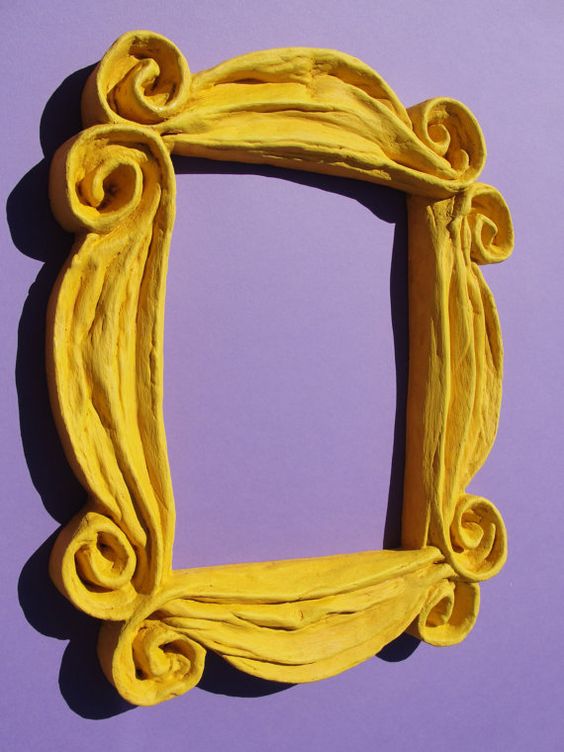 If you want to have an unique frame for that special memory, then this paper mache frame can be a perfect fit. You use any frame pattern that defines you and protects your memories.
15. Paper mache Christmas decor
16. Christmas tree decorations from paper
If you are seeking to improve the environment and are a strong supporter of artificial Christmas trees, then a paper mache tree seems like the best option for you.
17. Magnificent paper mache flower lamp designs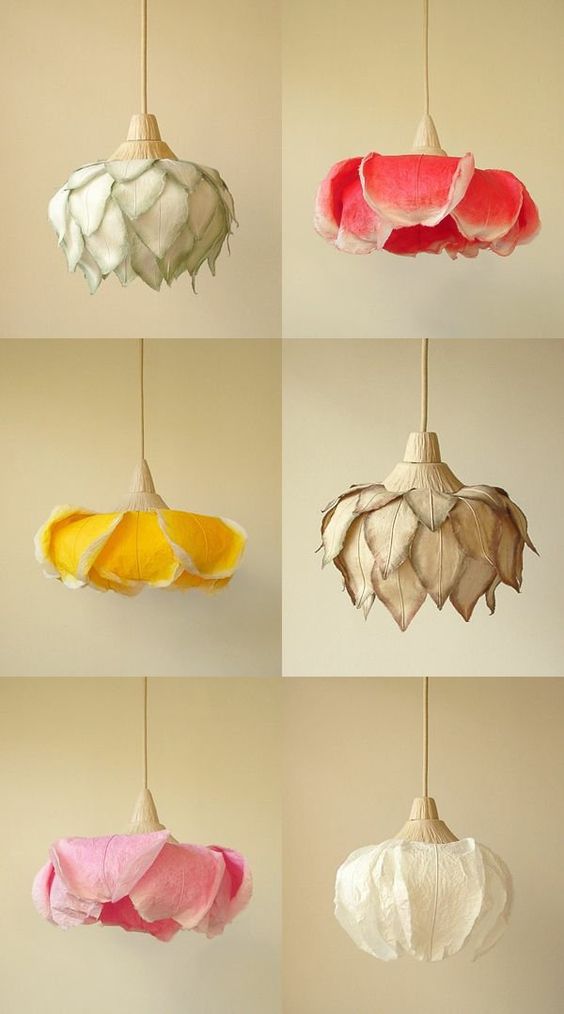 Paper mache ideas come in various forms, here a set of lamps reflect the beauty of nature.
18. Delicate paper mache bowls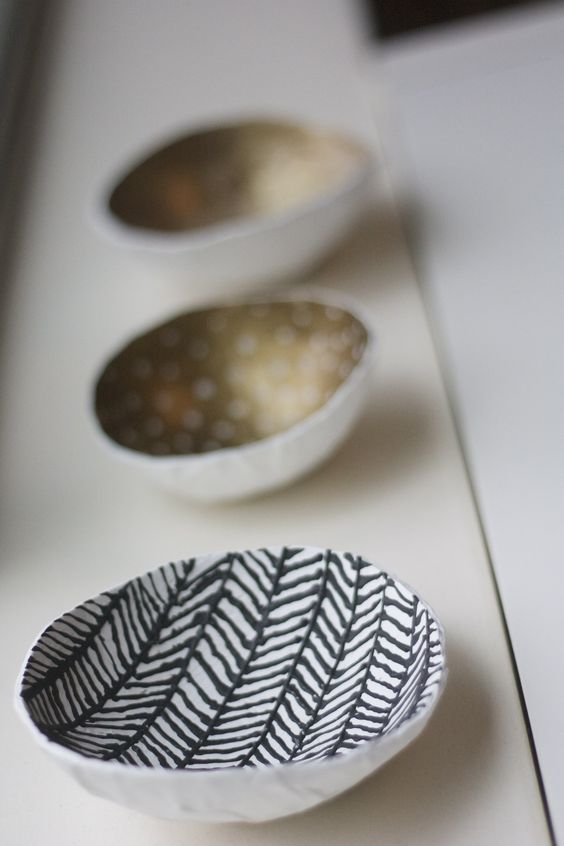 Keys always missing? Then these paper mache bowls might just be the best solution to your everyday problems!
What do you think about our paper mache ideas selection? We would love to hear your thoughts in the comment section below.