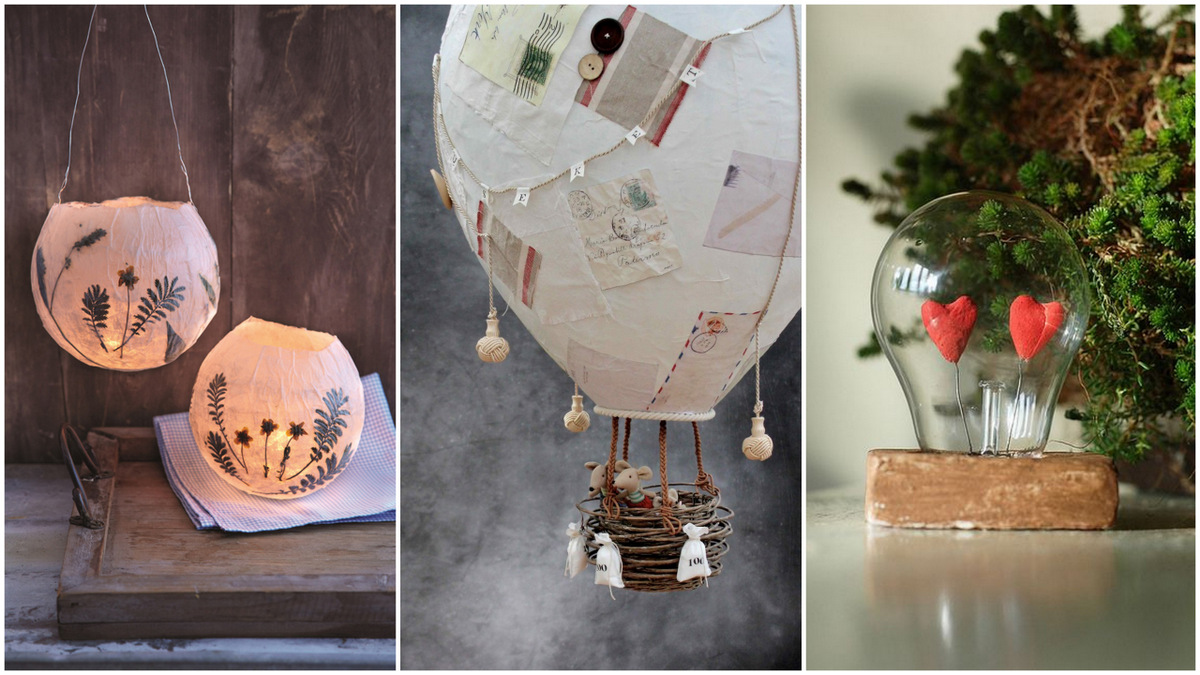 40 DIY Paper Mache Ideas To Take On
DIY Paper Mache Ideas have been selected below, a collection of 40 creations, cast a glance and choose your next weekend project.
The art of "Papier-mâché" or paper mache goes back to 1725 Europe when the crafty technique appeared as a cheaper simpler alternative to carved wood architectural pieces. The material itself is a composite one, made from different paper pieces or pulp which is bound with adhesives such as glue, starch or wallpaper paste. Sometimes, for extra strength the composition is reinforced with textiles. The material is usually placed over a metallic or wooden armature which dictates the form, which is later on finished with lacquer.
The right composition depends on the desired consistency and on the complexity of the project itself. Ultimate Paper Mache offers a list of experimented paper mache compositions from which you can opt for the right one for you.
The technique itself is quite an easy one once you get the hang of it, allowing you to form complex shapes and forms. The process which requires patience and time is a great recreational craft, suitable for young minds and adults alike, a creative method of expressing one's personality and imagination.
1. Create a Baby Mobile by Using the Paper Mache Technique
2. A Fun Addition to Your Little One's Bedroom
3. Create Elegant Paper Mache Candle Holders
4. Use Paper Mache to Mold Feminine Sculptures
5. Perfect your Understanding of Human Form
6. You Can Mold Paper Into a Realistic Owl
7. Create Your Own Lighting Appliances
8. Use Egg Carton Pulp to Form a Bowl
9. White Delicate Candle Holders Made Through the Paper Mache Technique
10. Have Fun With a Newspaper Octopus Decoration for Your Baby Mobile
11. A Baby Mobile in the Shape of a Fairytale Hot Air Balloon
12. Little Red Mushrooms to Fill your Home
13. Form Tiny Bowls for Your Jewelry
14. Such a Delicate Side Lamp
15. Form Hanging Paper Mache Hearts and Fill Them with String Lights
16. Recycle an Old Light Bulb and Fill it With Paper Mache Hearts
17. Use a Balloon to Form a Paper Mache Lighting Fixture
18. Tissue Paper Used to Form Hanging Candle Holders
19. DIY Gold Leaf Paper Mache Bowls for Delicate Jewelry
20. Paper Mache Hearts Christmas Tree Ornaments
21. Dipped in Gold Paper Mache Flower Vase
22. A Fun Teacup Set to Your Little Girl's Tea Parties
23. A Fun Singing in the Rain Sculpture
24. Getting Crafty with Paper Mache Birds
25. A Funny Decoration Piece for the Easter Table
26. A Paper Mach Cat Piece with a Special Shiny Finish
27. Teach your Toddler to Create Fairytale Characters
28. A fun Character with Vibrant Colors Made with Paper Mache
29. Simple yet Quite Expressive Bunny Paper Mache Toy
30. Immerse Yourself into a Paper Mache Wonderland
31. Get Creative and Think Outside the Box
32. Slightly Disturbing yet Beautiful Paper Mache Piece
33. Offer Joy and Smiles Through your Art
34. Create your Own Universe
35. Exquisite Unusual Paper Mache Creation
36. Start by Recreating Simple Animal Figures
37. Be Unconventional and Express your Imagination
38. Use Paper with Delicate Colorful Patterns
39. You Can Even Embellish the Paper Mache End Result with Beads
40. The Animal Kingdom is Easily Expressed Through Paper Mache
What do you think about the colorful and beautiful world of DIY paper mache ideas? Feel free to express yourself in the comment section below.