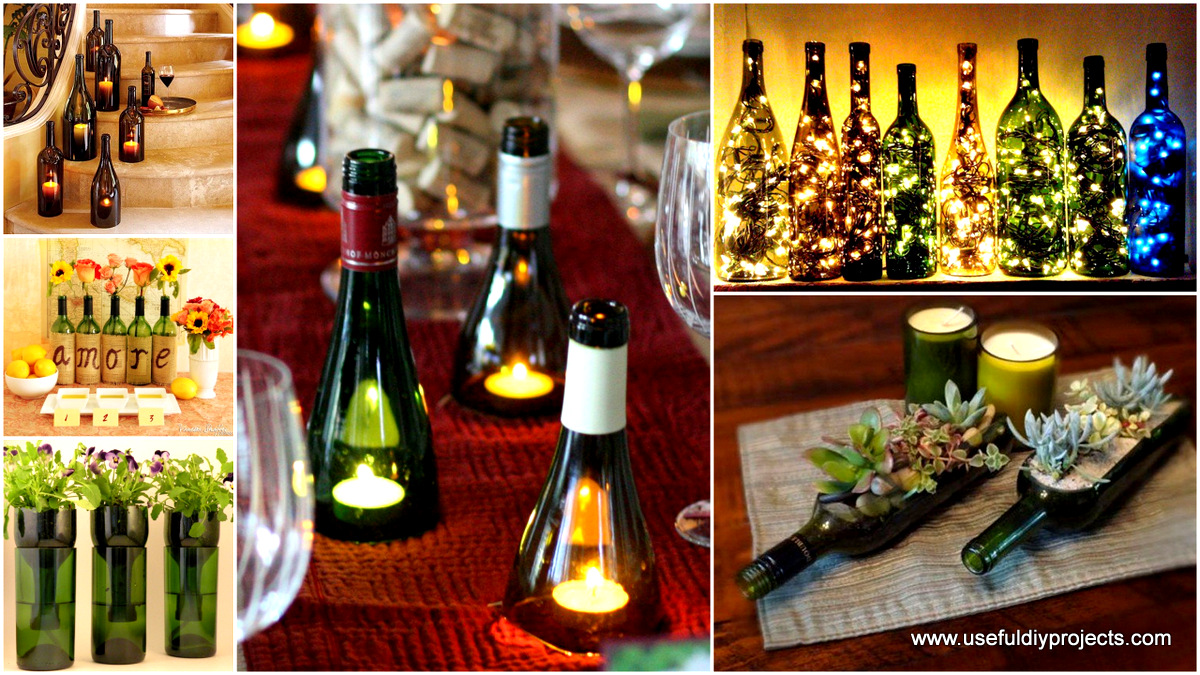 17 DIY Wine Bottle Crafts To Accessorize Your Décor
If you are one of the wine enthusiasts out there we salute you, it is one of the most noble and pure drinks. If you are diy enthusiasts as well this article needs no introduction. You`ve probably already realized a few DIY wine bottle crafts to accessorize your decor, maybe a vase or a candle protection to filter light. By reusing these items you cut off thousands of years of earth's shoulders. It actually takes thousands of years to decompose a glass bottle.
We highly recommend bottle recycling first hand but from time to time a neat diy craft project with family and friends can fill in time beautifully, in the end obtaining an item that encapsulates the memory of you and your friends having fun while creating the craft. Get creative and up-cycle wine bottle responsible. Craft a glance at the ideas presented and leave your valuable feedback below, we would love to hear you`re recycling wine bottles.
#1 American Flag wine bottle lighten decor piece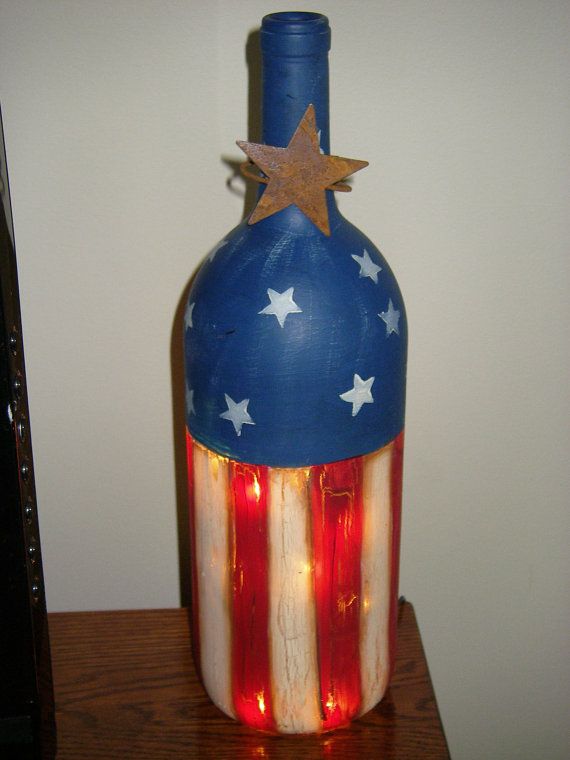 #2 Outdoor Candle Protection and Wind chime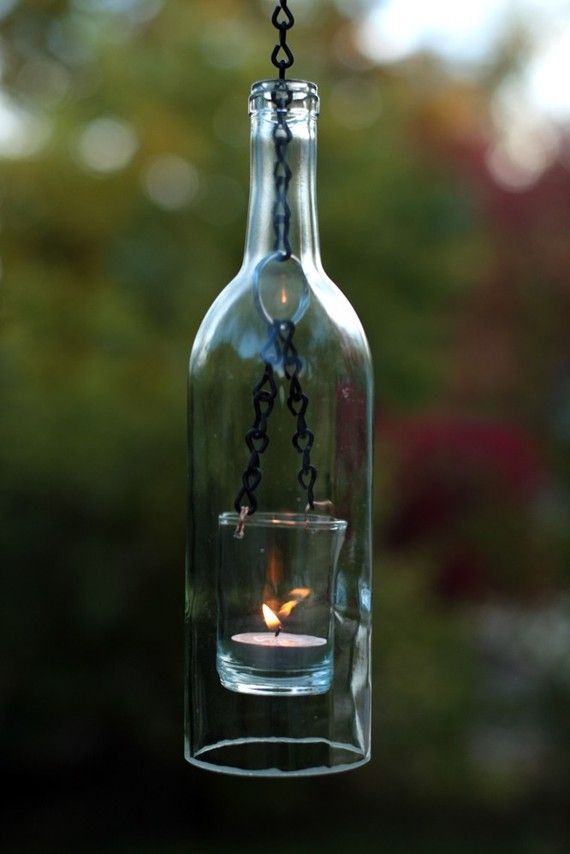 #3 Self Watering Bottle Planters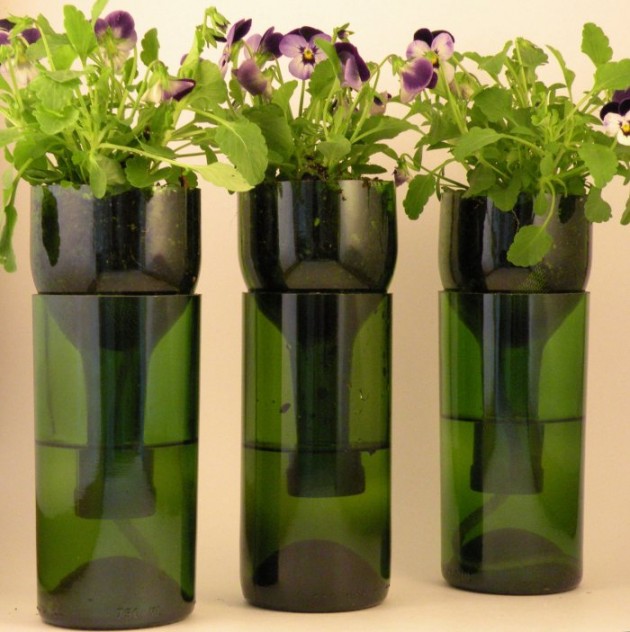 #4 Christmas Wine Bottle Centerpieces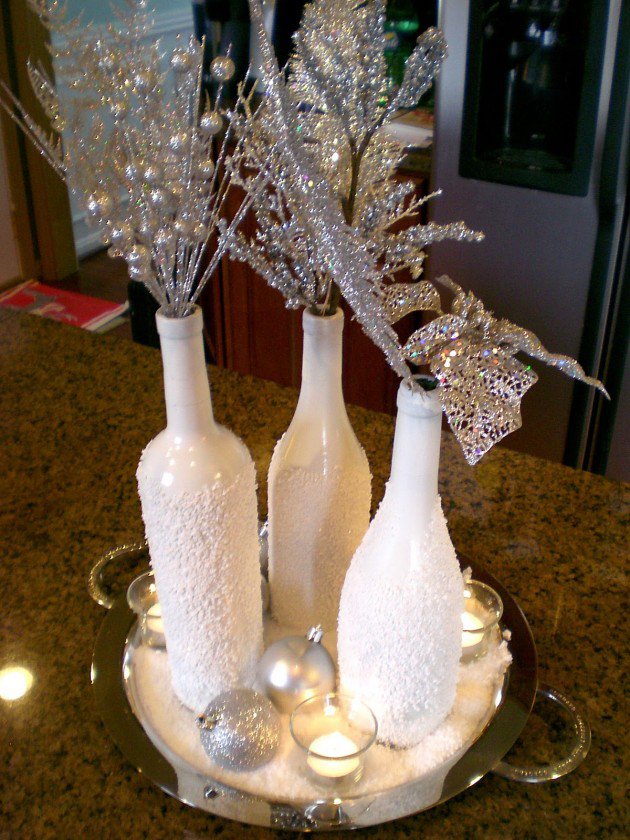 #5 Beautiful Wall Art Composition Including A Vase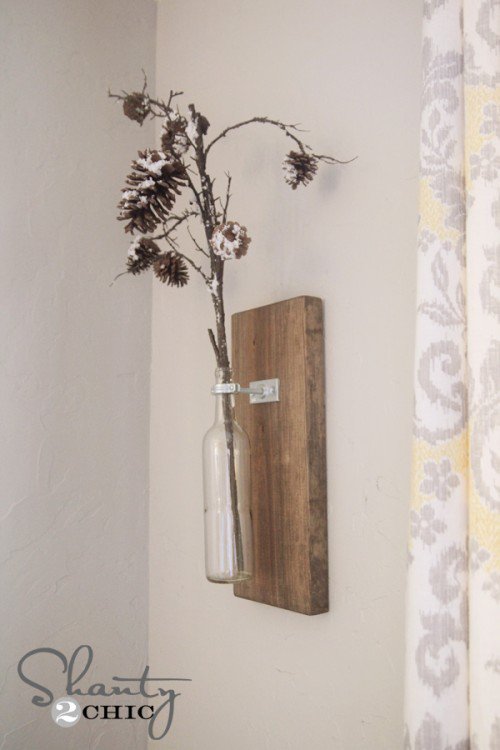 #6 Super Succulent Planters And Candles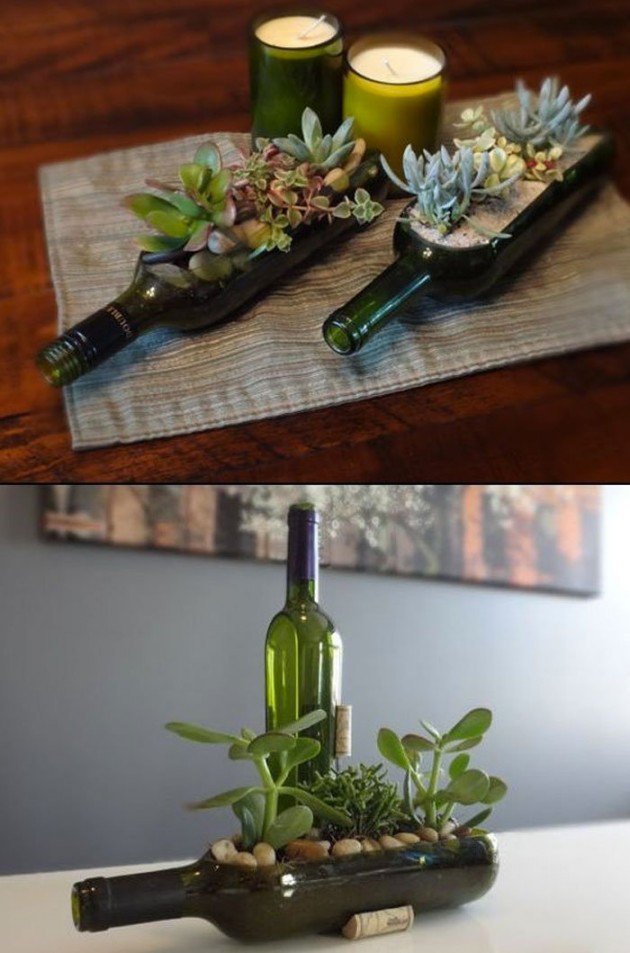 #7 Wine Bottle Vases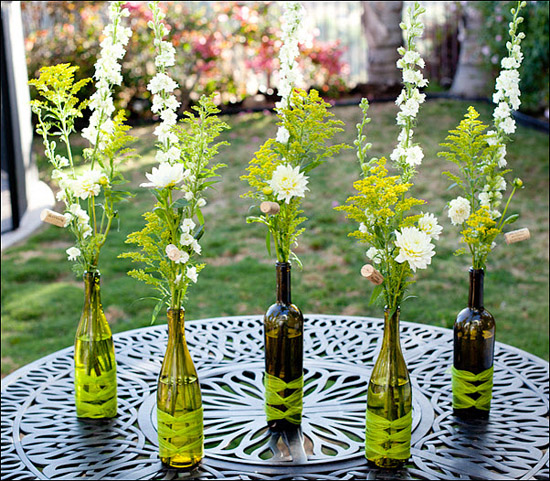 #8 Perfect Wine Bottle Centerpieces Holding Flowers And Candles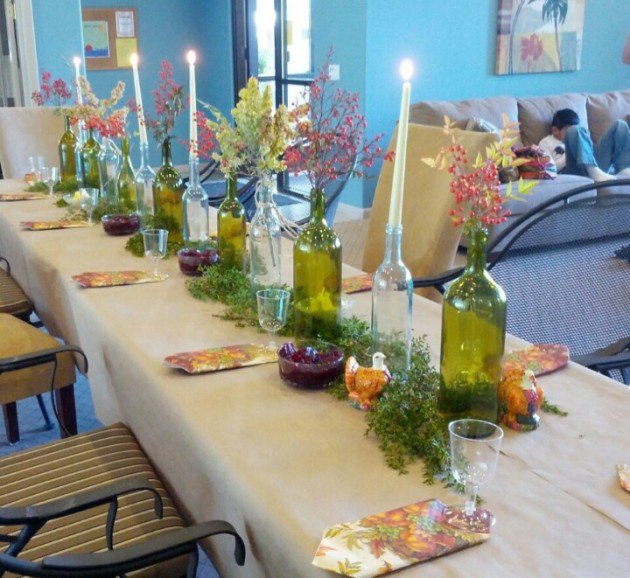 #9 Christmas Tree Realized From Wine Bottles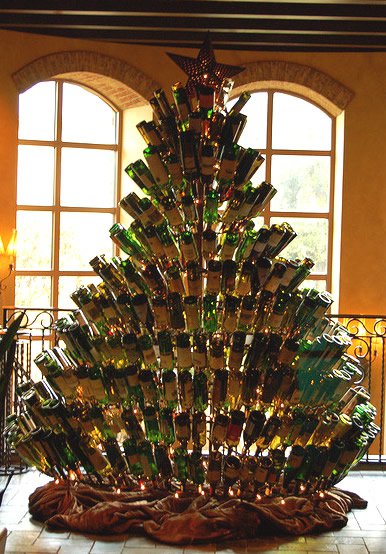 #10 Burlap And Chalkboard Paint Empowering Wine Bottle Decoration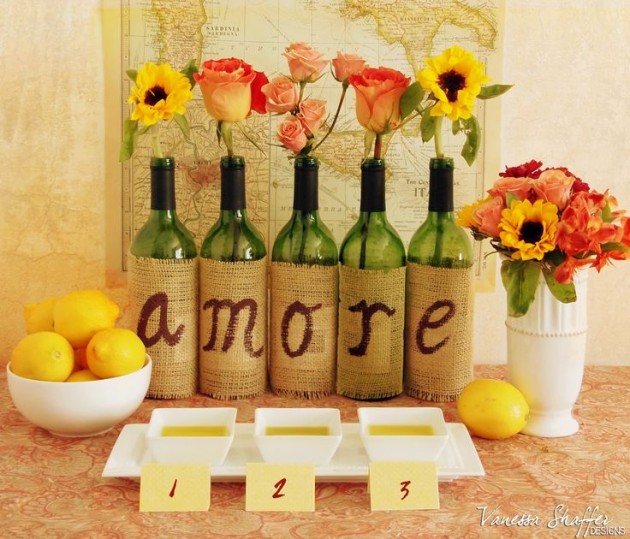 #11 Superb Wine Bottle Bird Feeder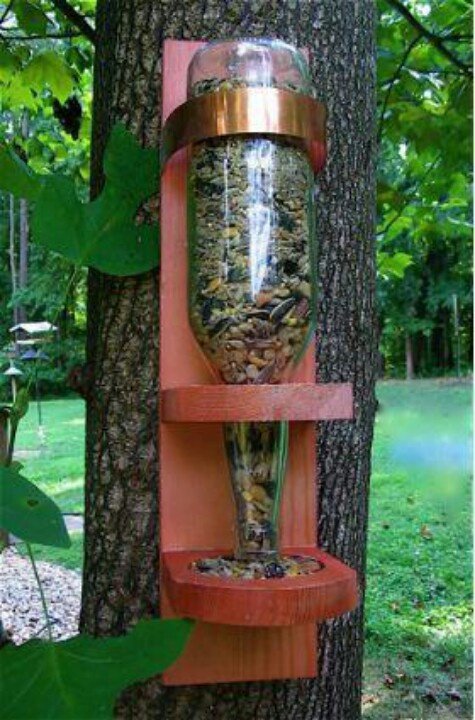 #12 Romantic Candle Protection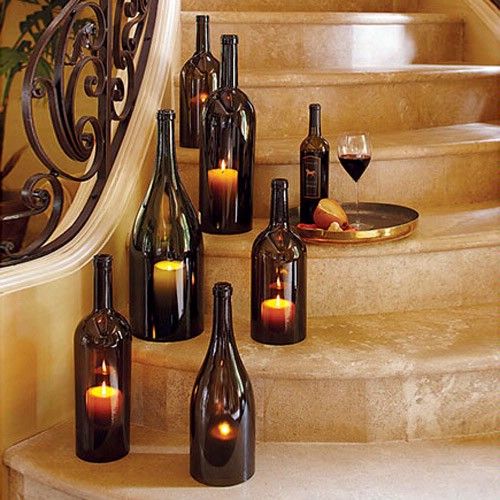 #11 Different Textures And Matte Paint On Wine Bottles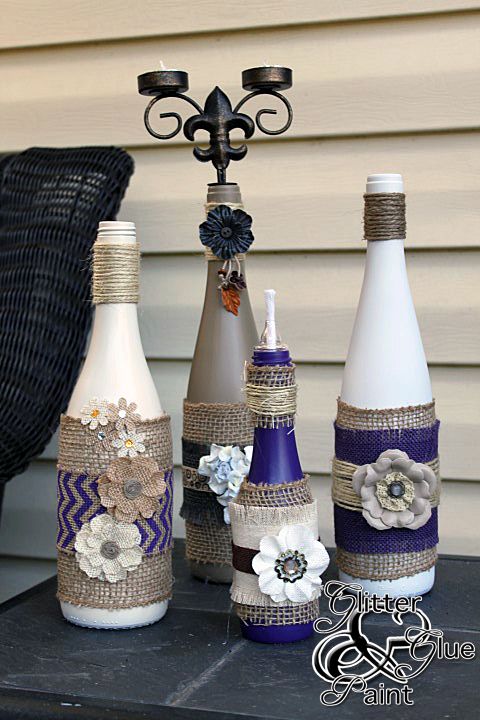 #12 Different Wine Bottle Lamps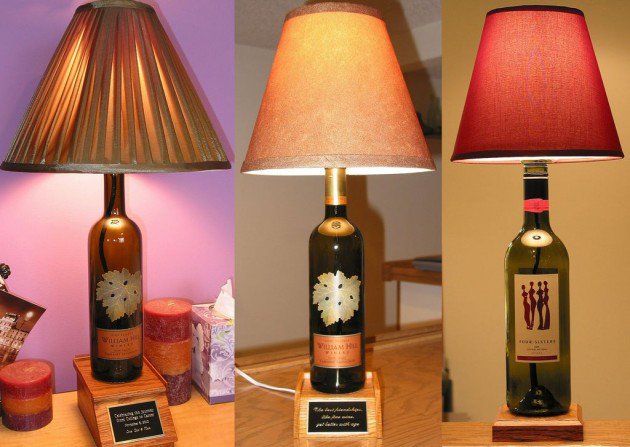 #13 Extraordinary Wine Bottle Animated By String Lights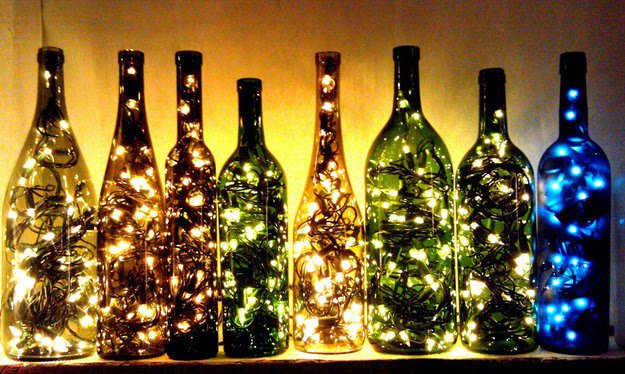 #14 Wine Bottle Holding Both Candles And Flowers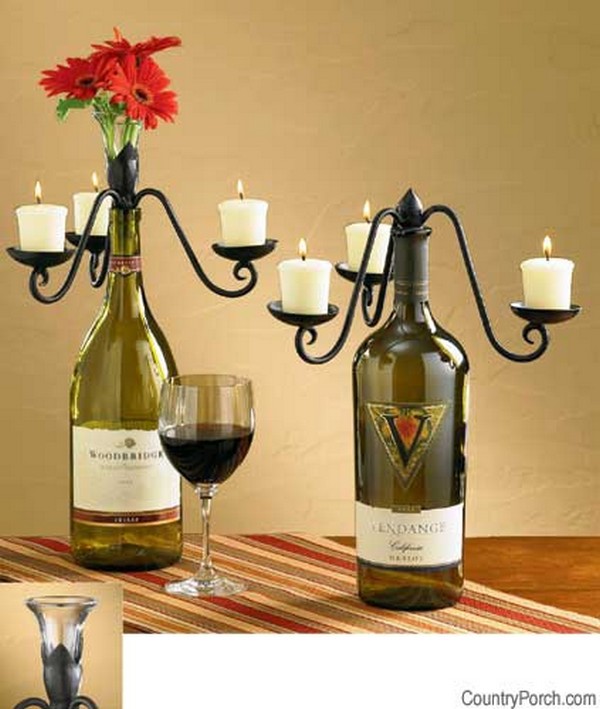 #15 Light Beautifies A Wine Bottle From Within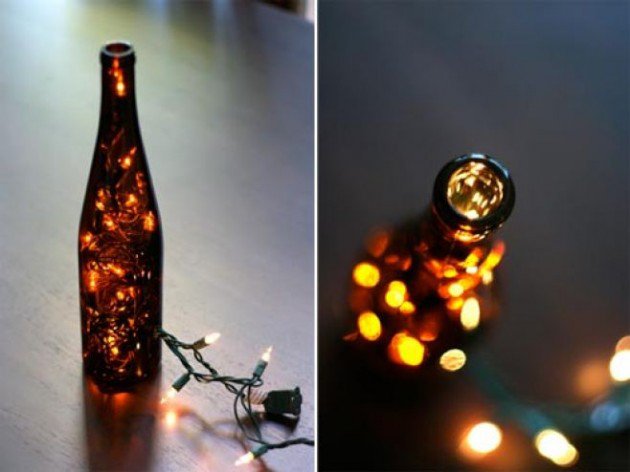 #16 Matte Olive Green Beautifying Through Both Transparency And Opacity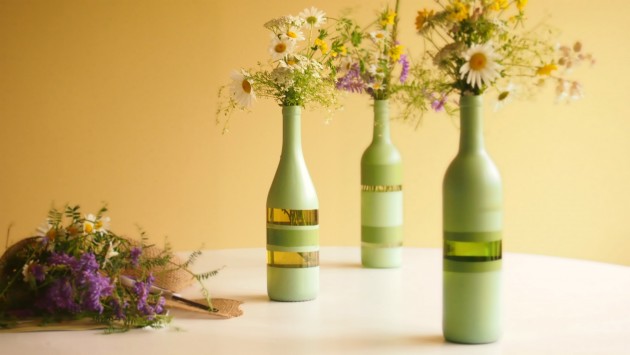 #17 Wine Glass Bottle Slices Protecting Small Candles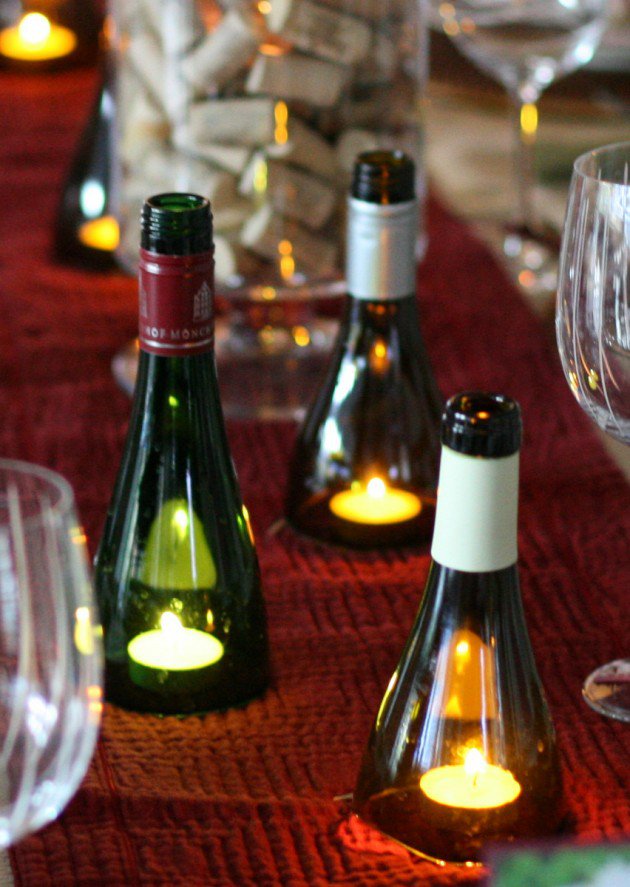 What do you think about these ideas? How do you up-cycle wine bottles? We would love to hear your opinion about DIY wine bottle crafts in the comment section below.