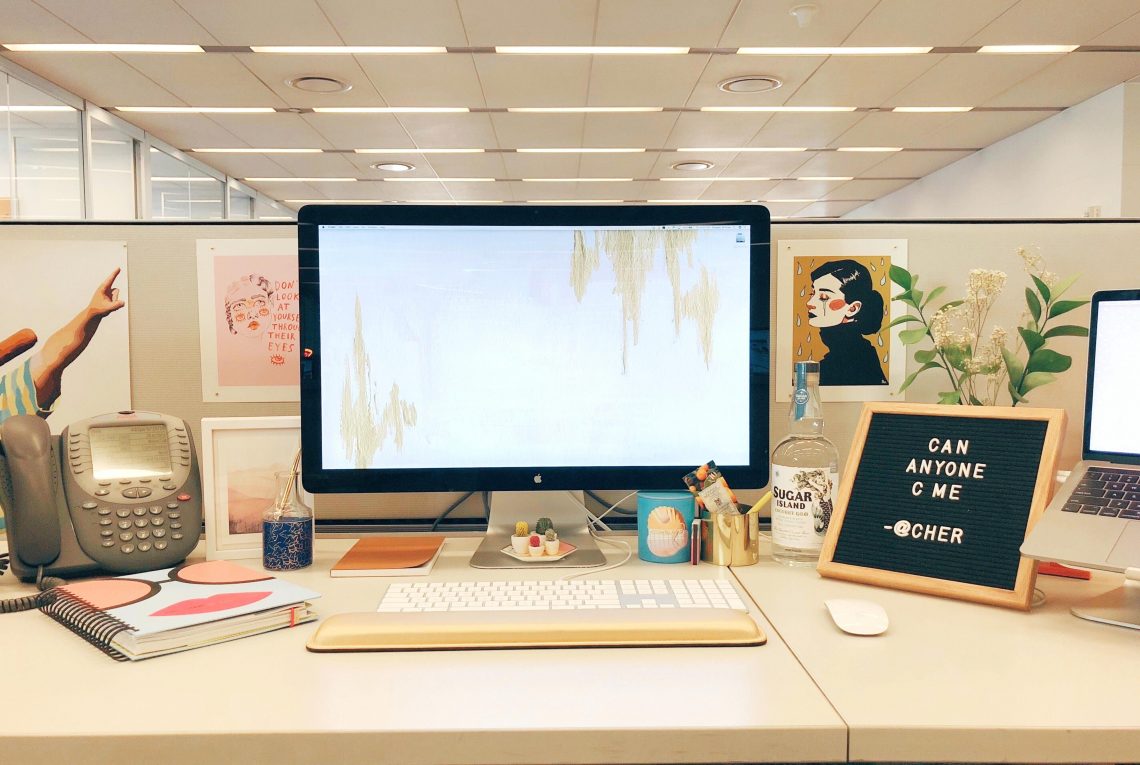 Office Cubicle Décor And How To Improve It
Office cubicle décor is a topic that has come to focus in our corporative world. Work can sometimes be boring in a cubicle that has had the same design for years. So for many who think boring designs are not of big help in becoming more productive, having colorful cubicle décor can change the mood and motivation for the better. If you want to get a little more motivated with your office space, here are beautiful office cubicle décor ideas you might want to try. You will no longer need to ask to do my paper for me, the new décor of your office сubicle will inspire you to do the task yourself.
1. Redecorating With Complementing Colors
You don't have to repaint or redo much of your cubicle's current design. You simply need to add a few lines, pictures and matching colors that will make your cubicle pop.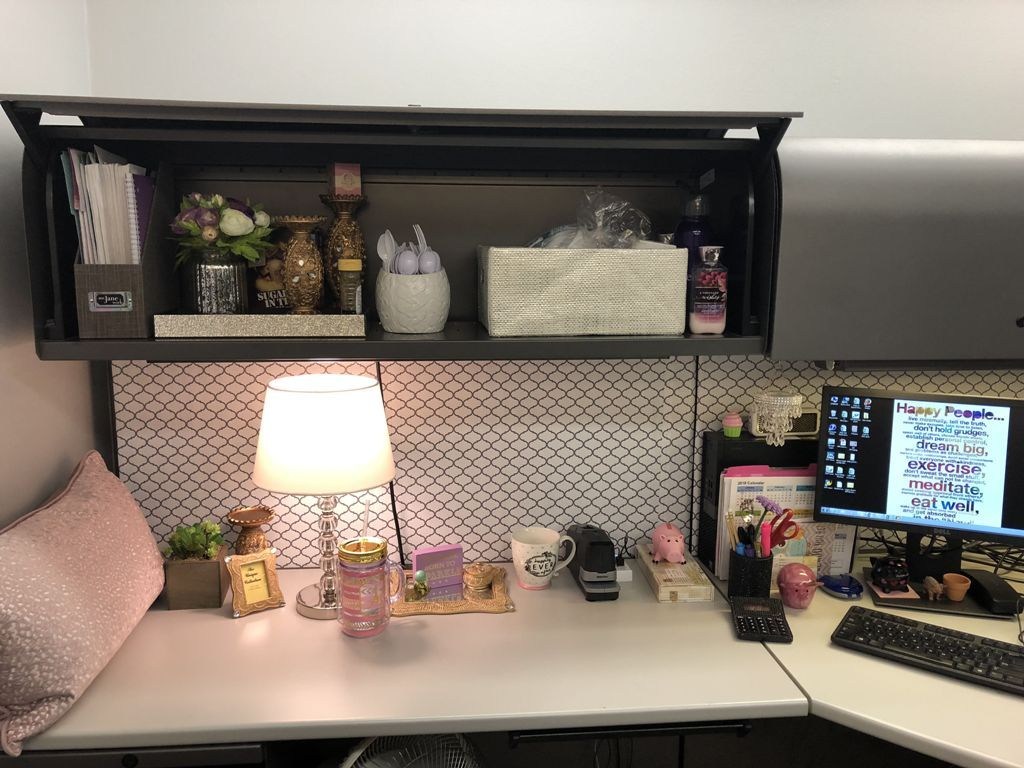 2. Add Cute Forms Office Supplies Holders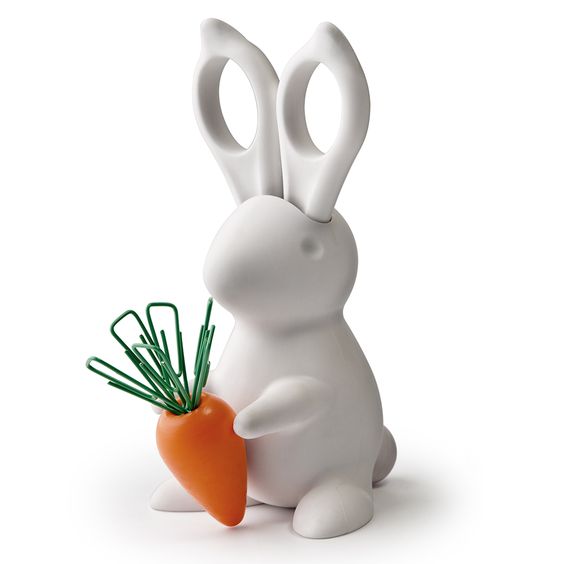 3. Cool Desk Supplies
A simple way to add to your work station a little bit of style and be more fun at work in your cubicle office space.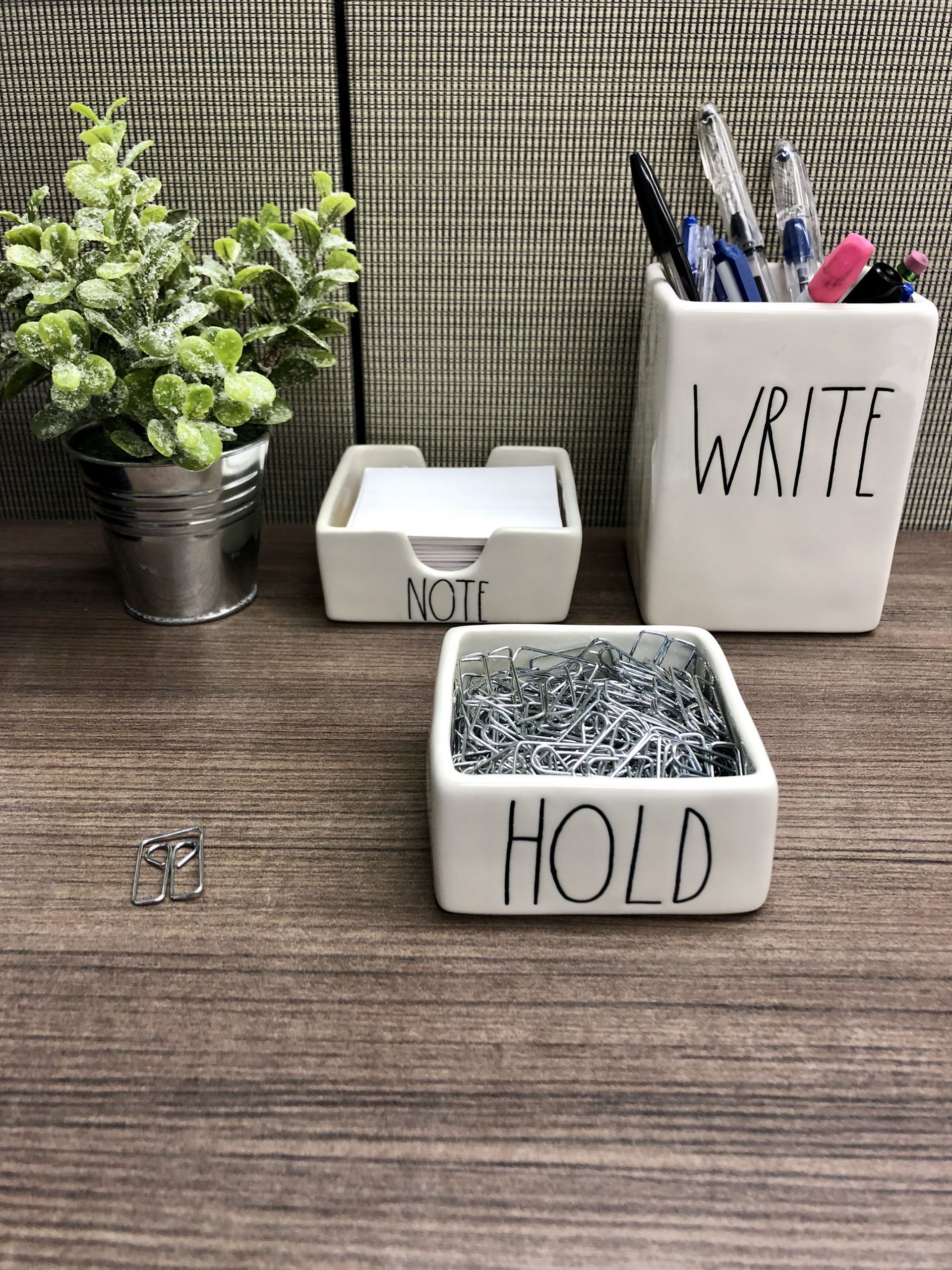 4. Girlish Style Office Space
Women especially love soft colors and hues, including pink. Glitter is also common for women, so gold is a natural choice. This cubicle idea is truly a great inspiration for ladies of any age. You can use custom stickers with soft tones and cute colors to decorate your girlish-style office space. Stickers can be the most easily obtained but also the most efficient decorations. The extra stickers can also be fully used to decorate your office supplies, so you can work in a happy mood every time you see them. Everyone who passes by your work cubicle couldn't help taking a second look and immediately understand your style and preferences.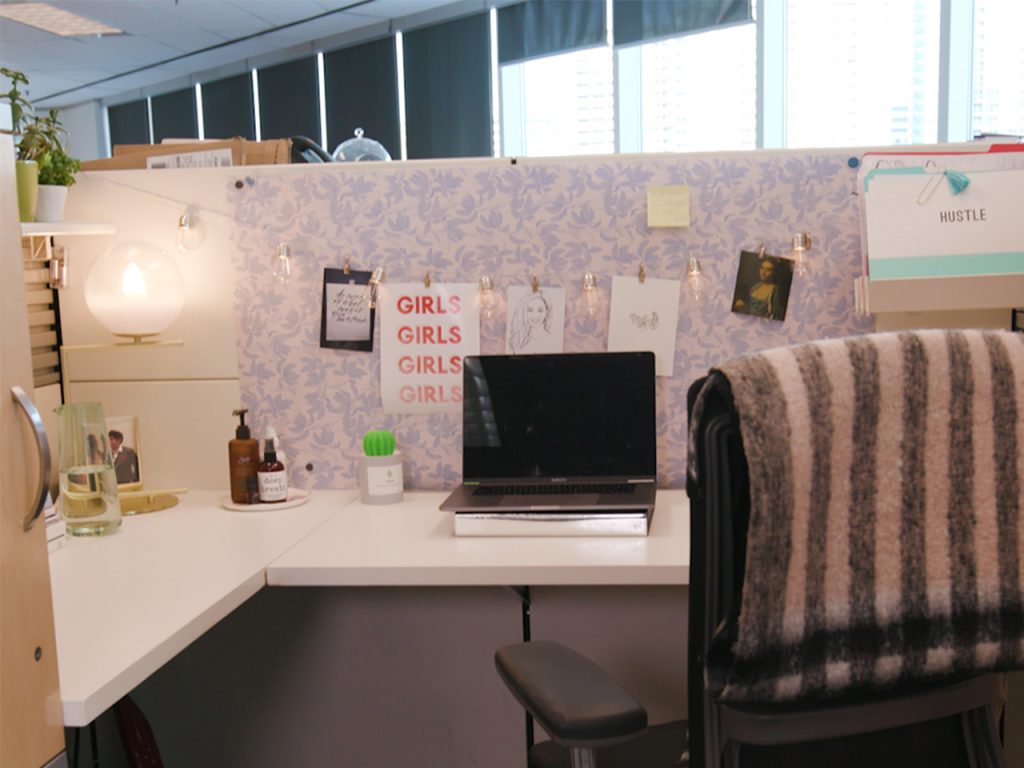 5. Rest Like a Boss
The best way to rest your feet at office is this nice desk hammock that can be attached to the edges of your work station.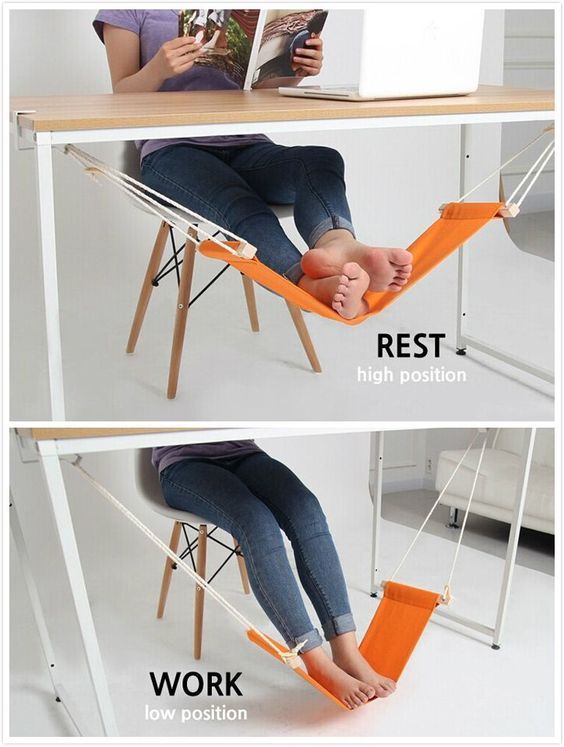 6. Using Wall Holders
If you are into DIY's, these wall holders will surely strike an interest. Using cheap or often free recycled items, compiling and arranging files and office items effectively in a more interesting way.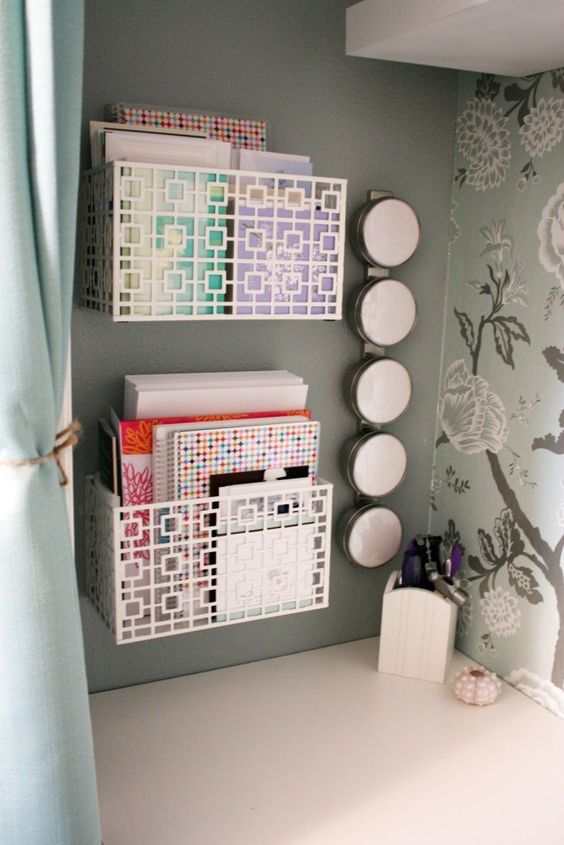 7. Adding Greens – 11 Office Plants You Won't Kill
Do you want to add some greens to your office space? This are the most easy plants to be maintained and you won't be able to kill them.

8. Burlap Wreath to Welcome Colleagues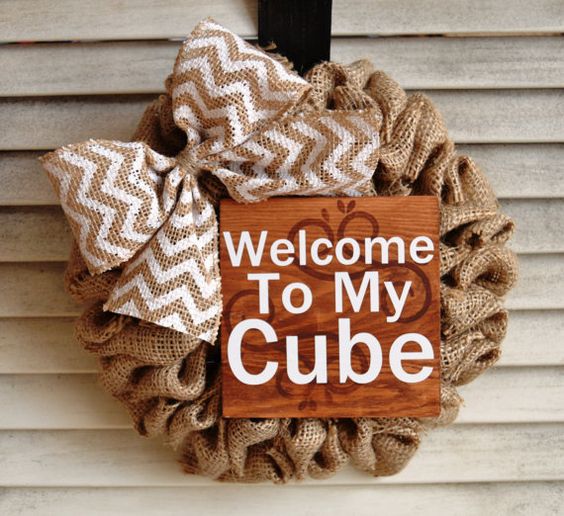 9. Display the Best People of Your Life
Nothing is more inspiring than our loved ones, and one way of reminding yourself of that are photographs. Many people find hanging the pictures of their loved ones as therapeutic.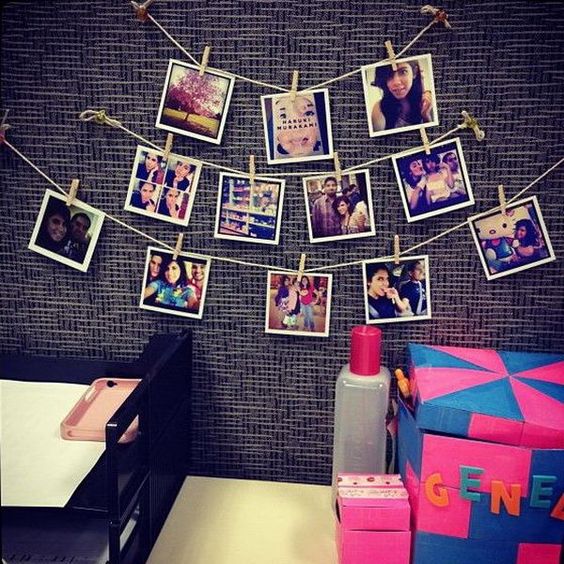 10. Tray Your Best Inspirations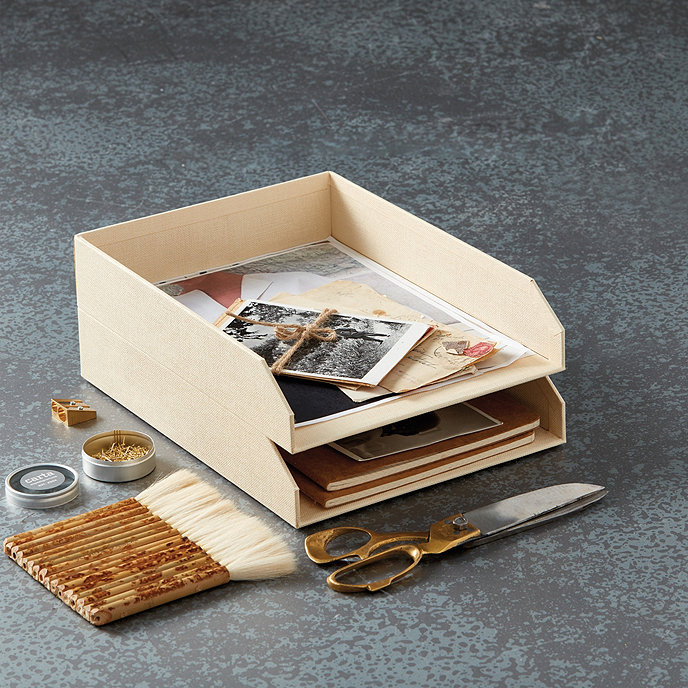 11. Combine Decorations That Stand Out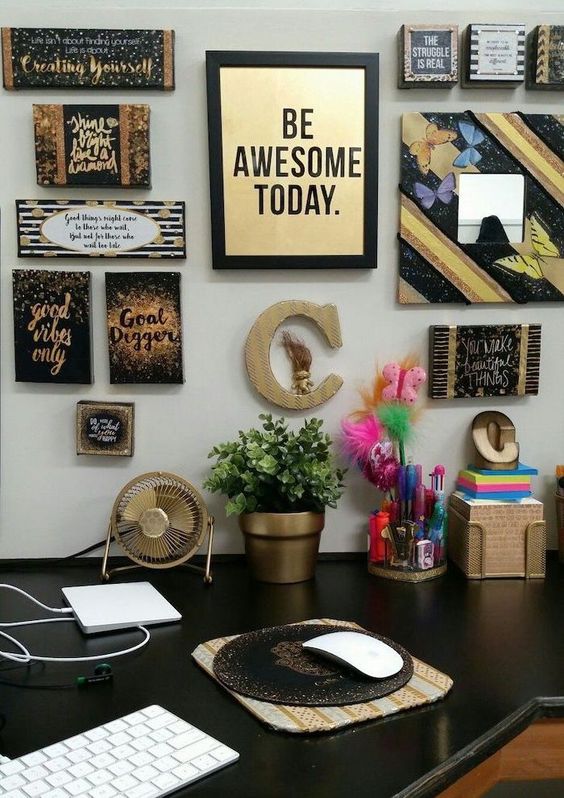 12. Hang Up Your Office Stuff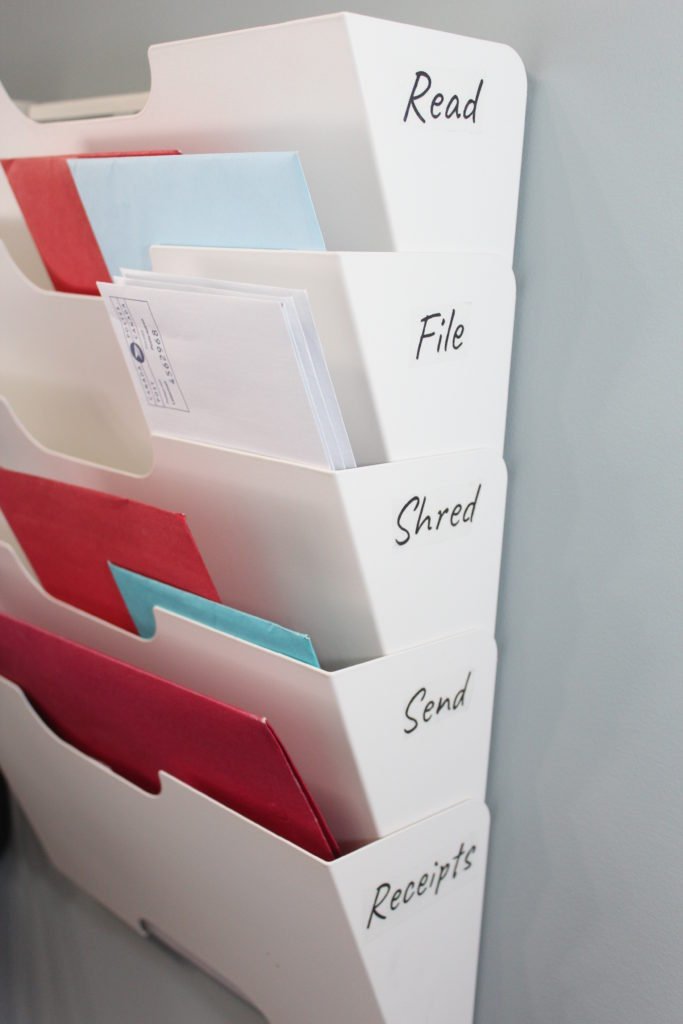 13. Express Through Paper Folding
A simple paper folding also known as origami can change how a cubicle looks. This design can work on any type of paper folding- from simple geometrical forms to butterflies, flowers to more sophisticated origami such as lions and cranes.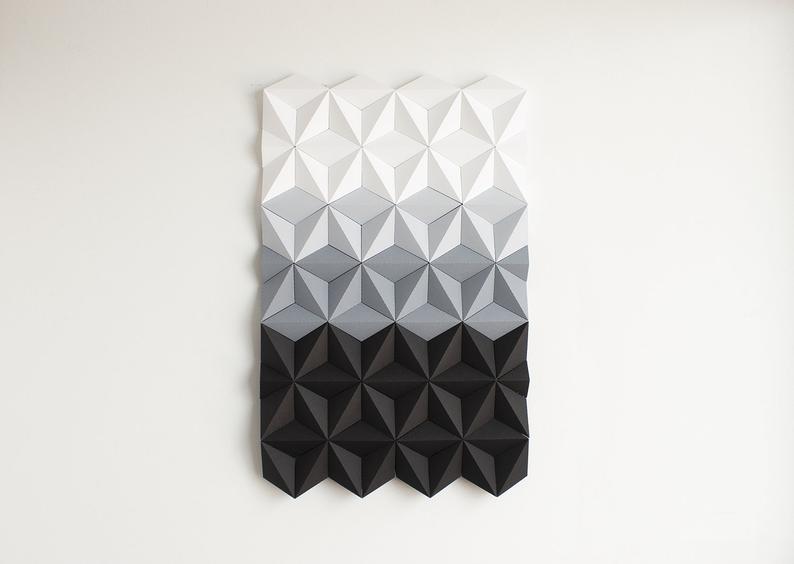 14. Fresh Flowers are the Best Décor
The freshness that flowers bring is surely enticing and can keep you in a better mood throughout the day. The flowers are also a simple way to put color in your cubicle.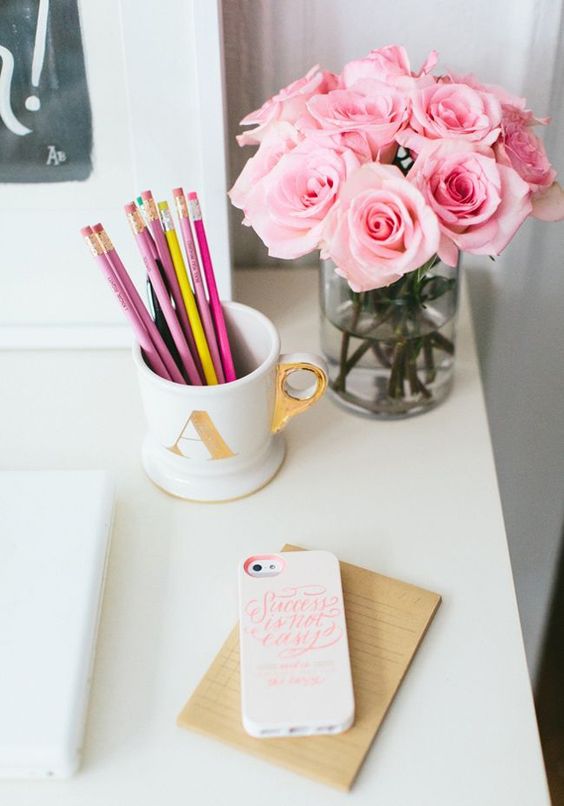 15. Cozy Lamp for Your Cubicle Office Space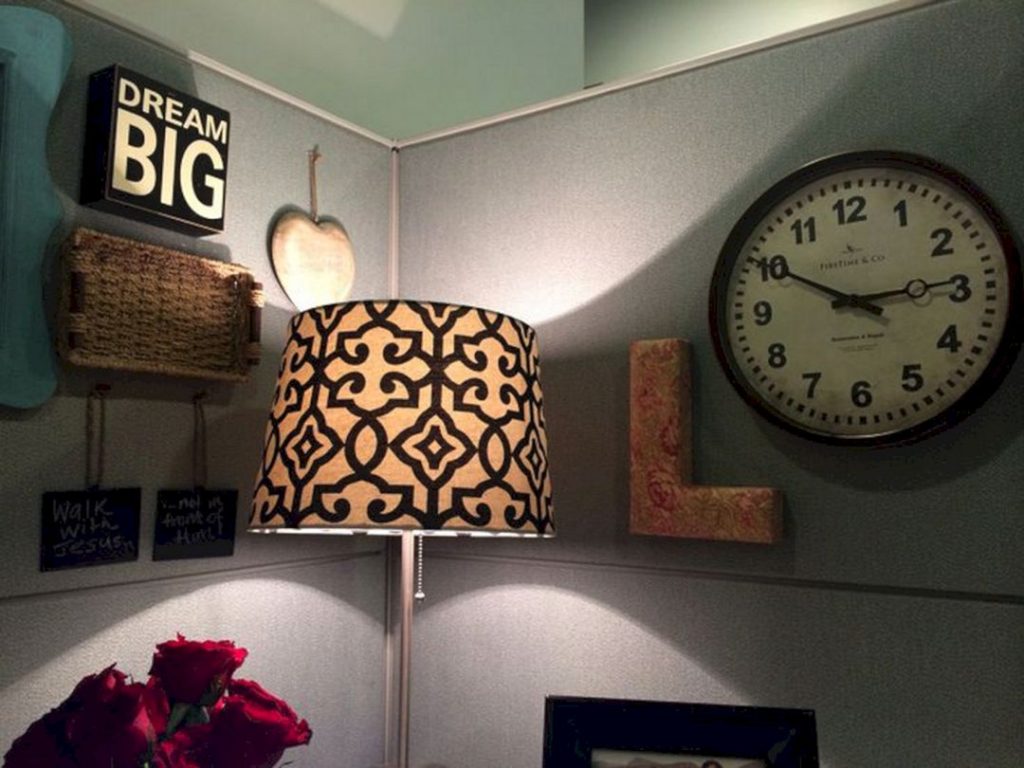 16. Let the Season Take Over the Décor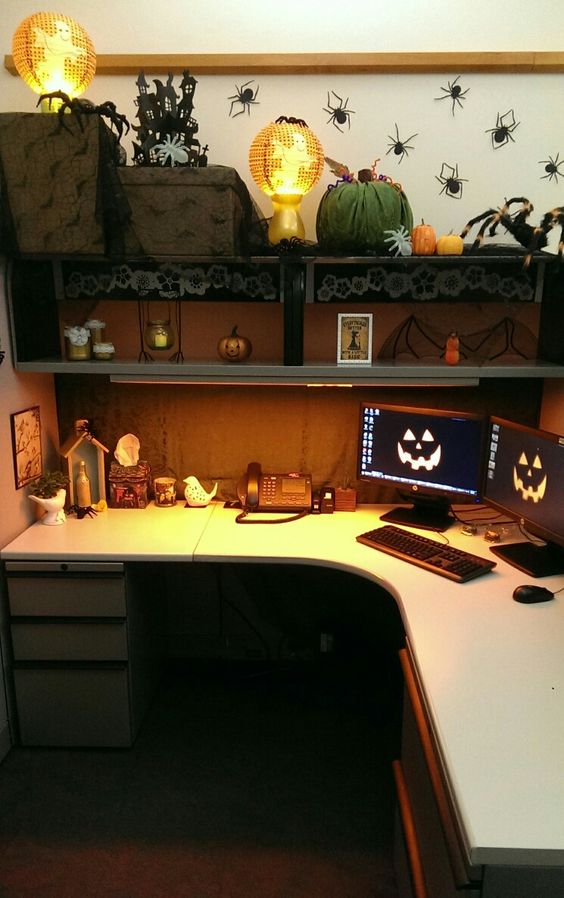 Going with the flow and latest holiday is never a bad idea in a cubicle decor. This can actually show fresh decors every change of season.
17. Inspire with Encouraging Office Space Décor