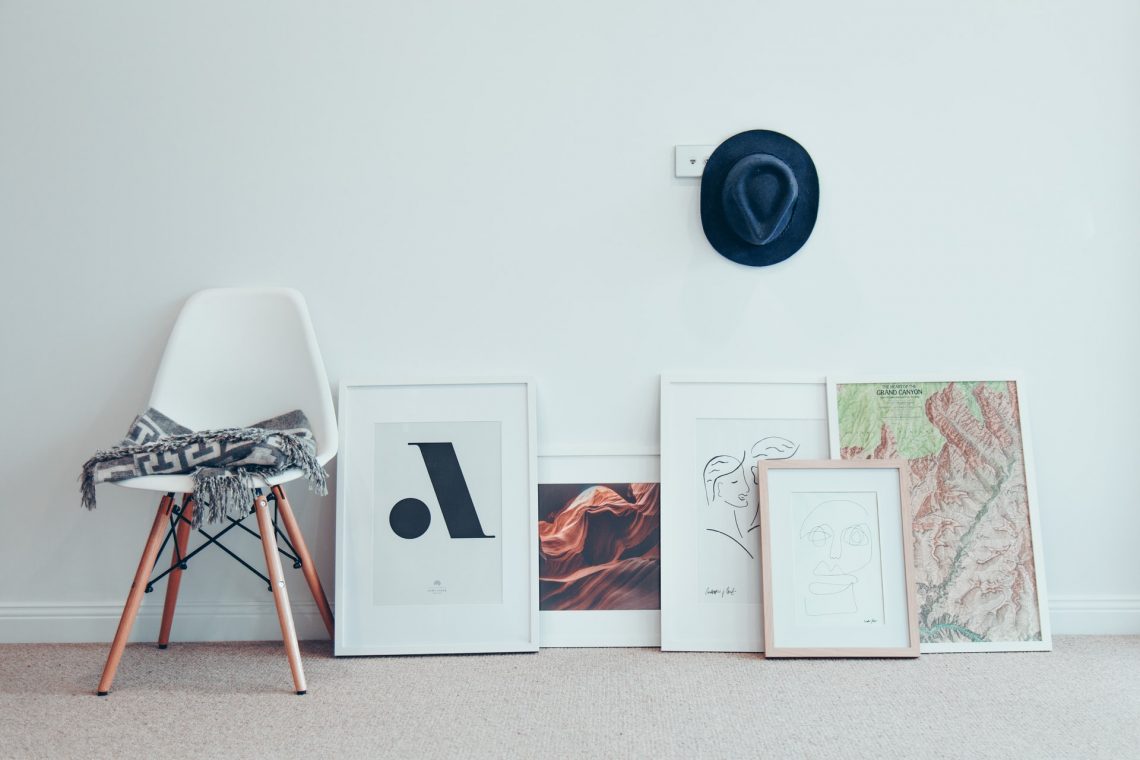 Spruce Up Your Office With Some Wall Art
The great thing about having your own office is the fact that you get to decorate, design, and style it however you want. That it comes with the freedom to show your personality even with a wall art design. I often see office buildings and blocks filled wall to wall with generic cubicles in uniform rows. Each looking as boring as the next, and you wonder why the morale or motivation in these places dwindles. Not only is your environment dull and lifeless but your surroundings match and this makes for bad energy.
When you get appointed to your new office the first thing you should think about and consider is how you can put your stamp on it. It is after all part of why you got the job or promotion in the first place, is it not? You are doing something right and have been rewarded for it, now show them who you are.
So many choices for Your office Wall Art
It may be that you are in an industry where results are the name of the game, how well you pit yourself against the next person and ultimately who comes out on top. If this is where you are finding yourself then you have landed in the right place.
There are trophies, accolades, and rewards that adorn plenty of office walls, but nothing makes a statement quite like a bespoke piece of wall art. It shows that you are not only at the top of your game but you have style too! The best of both worlds if you ask me. So choosing the right piece to fit with your aesthetic is vital. When choosing wall art, keep in mind the overall feel you want to create in the space. You can also use wall art to make a statement about your company's values or mission. By selecting artwork that reflects your company's culture, you can help create a space that employees are proud to work in.
You may be overwhelmed by the sheer availability and variety that is out there these days. So, knowing you have traded your way up the ladder, as it were, it makes sense to include a stock market element into the mix. And this is where you are in luck.
The stock market is filled with high power suits and plenty of slicked-back hairdos, standing out from the crowd is going to give you the upper hand. So the clients and colleges' alike will notice this the minute they walk into your office.
For top of the line office wall art, you need to base your decision on quality rather than quantity. A well-purchased piece can stand out in a crowd with no effort. This is why you are where you are. Choose a piece that speaks about you, represents how you got there, and why you are the right fit for the job.
An image can speak volumes without needing a word said.
The importance of Art and wall art as well
This fact may come as a surprise to some but having art around you and in the room can change perception. Boost a mood if it needs it, and communicate sub-consciously without you realizing it. You may not even realize how you have perceived the art in your work surroundings but if chosen well it can inspire creativity, increase innovation, and believe it or not act as a stimulus.
Think about this thing! When you ask someone to draw a picture, would you prefer to be in a plain white room? So as 'not to be distracted' (some people say this is the reason for not having art in the building). Or do you prefer to be in a colorful room? Where although you may look around it would spark an idea that was there already but simply needed a helping hand to be interpreted.
Whichever side of the fence you may be on with this topic, take a brief moment to read this interesting article here. It offers a different opinion and a more in-depth reason for the importance of art in a workspace.
Wall Art for a stock market trader
Being a stock market trader in today's times is so much more evolved than even only a few years back. The technology, as well as the skills that come with it, have significantly progressed, and it only makes sense that if you have managed to do well for yourself and are at the top of your game, that you treat yourself.
Sure you can do the usual boys' night out, or a weekend getaway. But those things are only temporary, easily replaced by the next big event. However, if you were to make a statement with an artwork that, when hung on the wall of your office gave people that 'wow factor' as they walked in. This is a gift that keeps on giving.
What to look for
Knowing which art piece or how to decide the best fit can be tricky. But with a few tips and tricks, you can be well-versed in making the right decision and knowing the impact you want to make.
Do you go for sheer size, are there certain colors that relate better than others? Or do you go abstract and completely off-grid with something that may appeal highly to you and because you have earned it other people's opinions when they see it does not matter.
When deciding, and before jumping in, ask yourself, what is the message you want it to give? You have to look at it every day! Does it cheer you up? Do you remember good times from images portrayed in the piece, or does it simply reduce your stress and make you feel relaxed?
A great read in this link will not only guide you and subtly advise you how to go about choosing the right fit for you and your office. But the reasons why a certain choice can be so influential. If you have the opportunity, meeting the artist of a piece you are considering will give great insight into what initially inspired the piece and the back story that comes with it, and the stories are, more often than not, what sell the paintings.
You could choose between canvas or paper print. Organic materials, or treated, depending on what you like. But at the end of the day do what makes you happy. Life is too short to want to please other people all the time, do you, buy the piece you love.
Featured Image Source: Photo by Christopher Burns on Unsplash