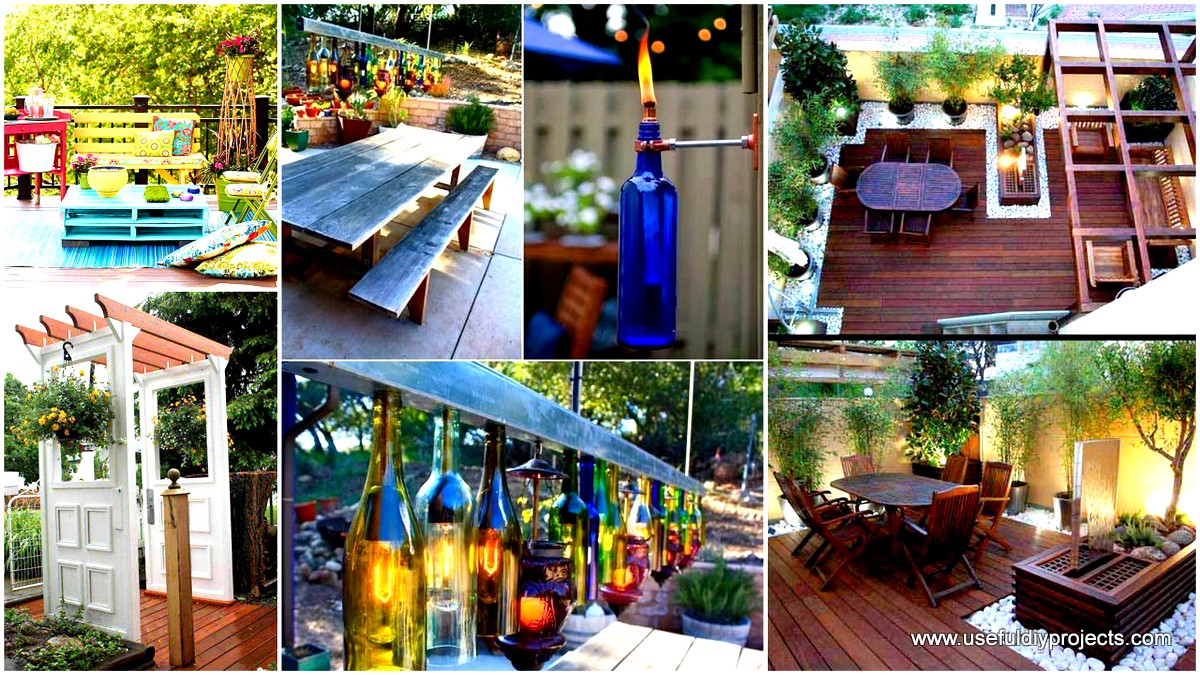 31 Ingeniously Cool Ideas to Upgrade Your Patio This Season
The patio is the supreme component in the summer life. Everything gravitates around it and there`s no warmer and cozier place than the patio of your own home. Here you entertain your family, your friends and guests. Here you grow your flowers and trees, here you gain unforgettable memories with your loved ones. It is time to ensure that this summer will be like no other and through these 31 ingeniously cool ideas to upgrade your patio this season showcased below we will prove that this action is in no manner difficult or time consuming.
You can actually declare a patio weekend to spend on the upgrade. Plan your budget properly and buy the materials and resources online to have them ready in time for the big weekend. As soon as you start the project make sure that your loved ones are around you to help and sculpt memories in what is going to become the new social cohesion core for all of you.
1.refresh your patio furniture with a new vibrant painting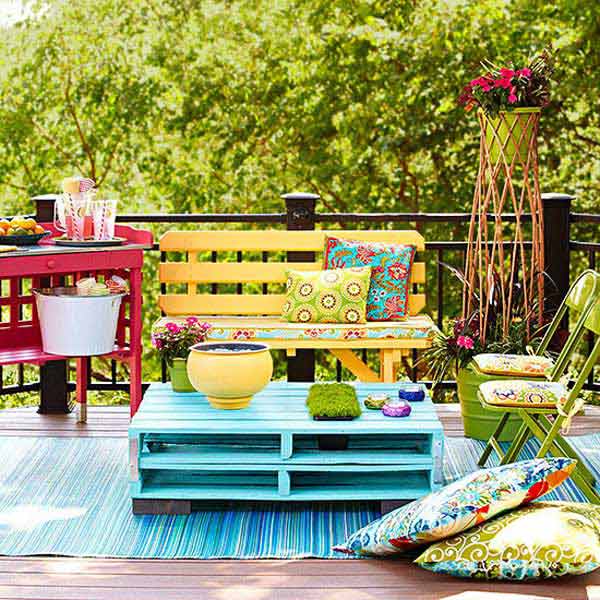 Source bhg.com
2.use a checkered patio to add depth and texture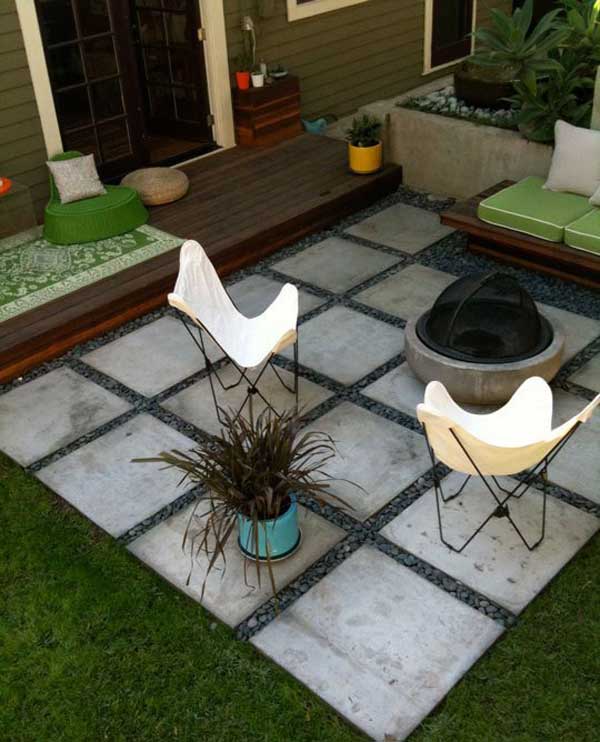 Source apartmenttherapy.com
3.materialize an organic patio that includes both rectangular and circular pieces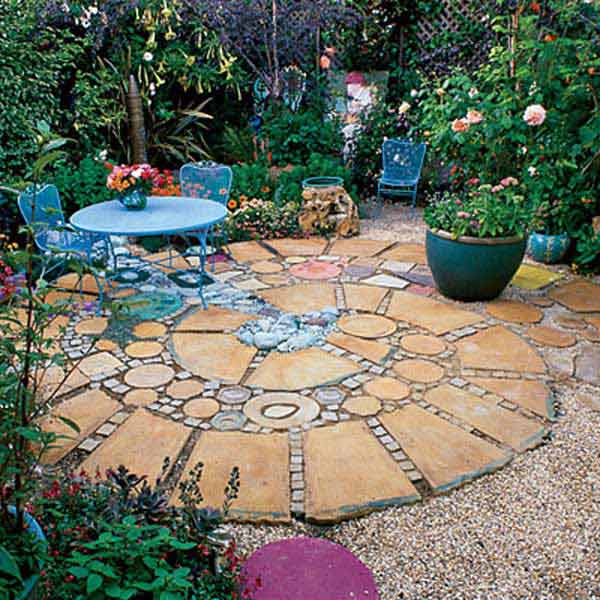 Source sunset.com
4.add curtains to create an exotic shaded small patio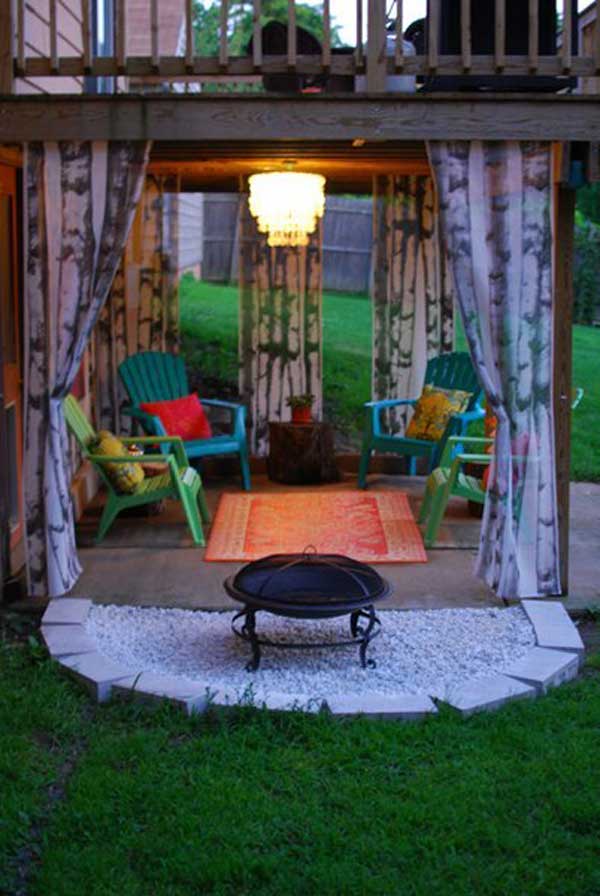 Source apartmenttherapy.com
5.create a pallet day bed and take naps outside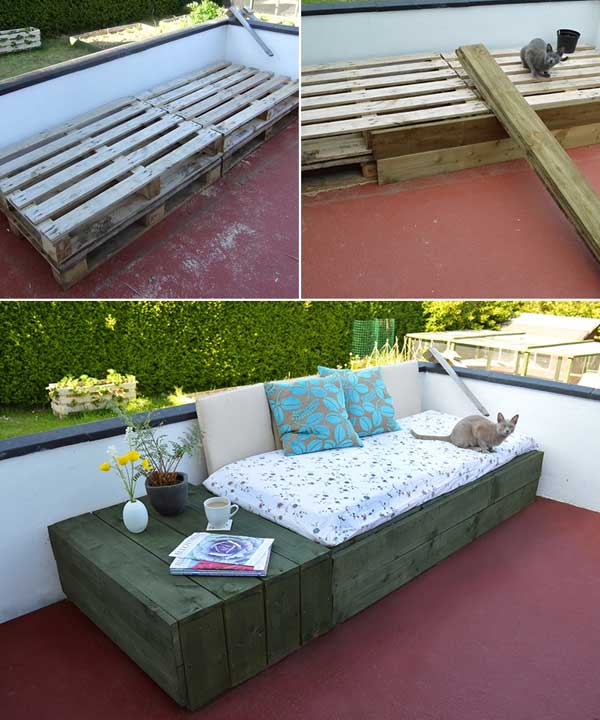 Source lovelygreens.com
6.use old doors wisely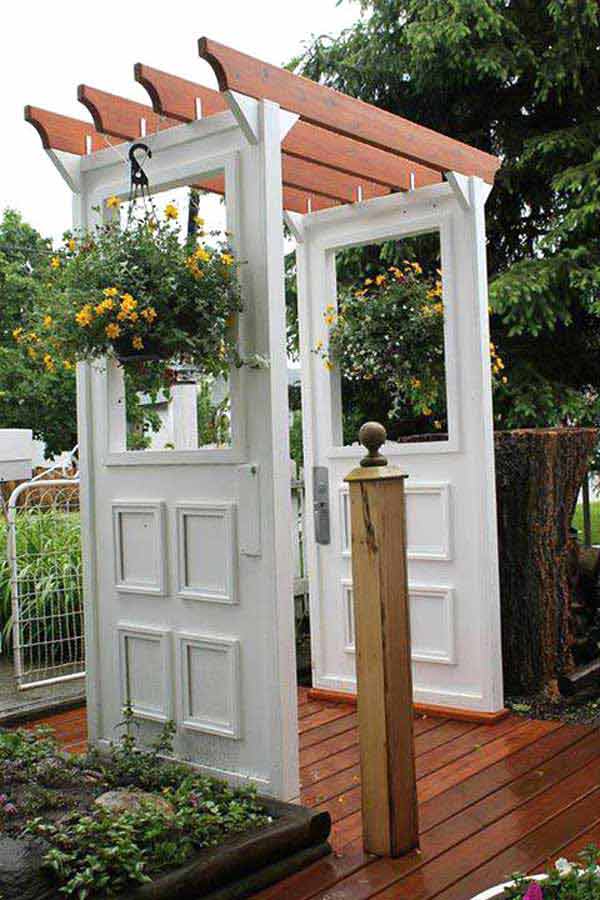 Source empressofdirt.net
7.create a wooden cube and enjoy your exterior room regardless of weather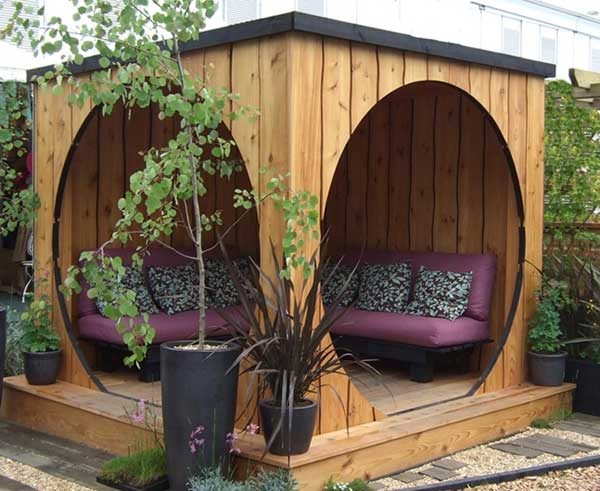 8.emphasize your backyard landscape with wine bottle torches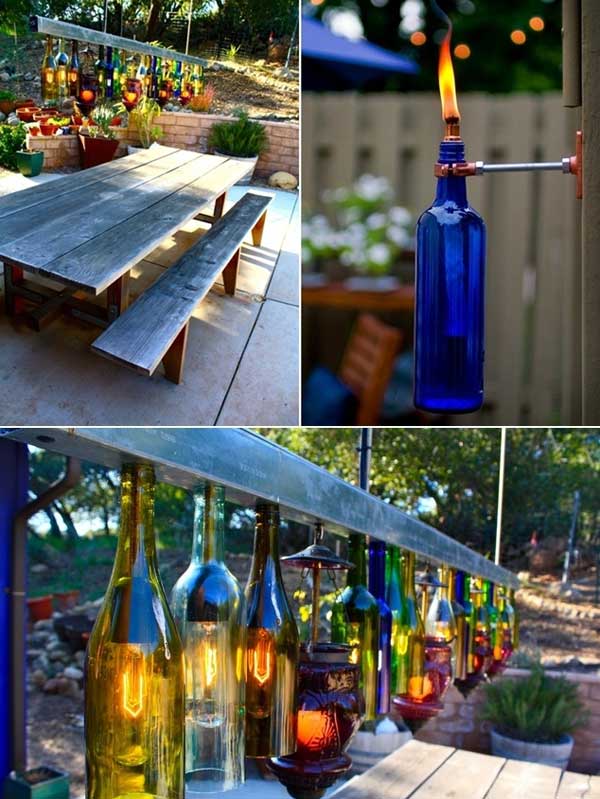 Source tumblr.com
9.make a bubbling water FOUNTAIN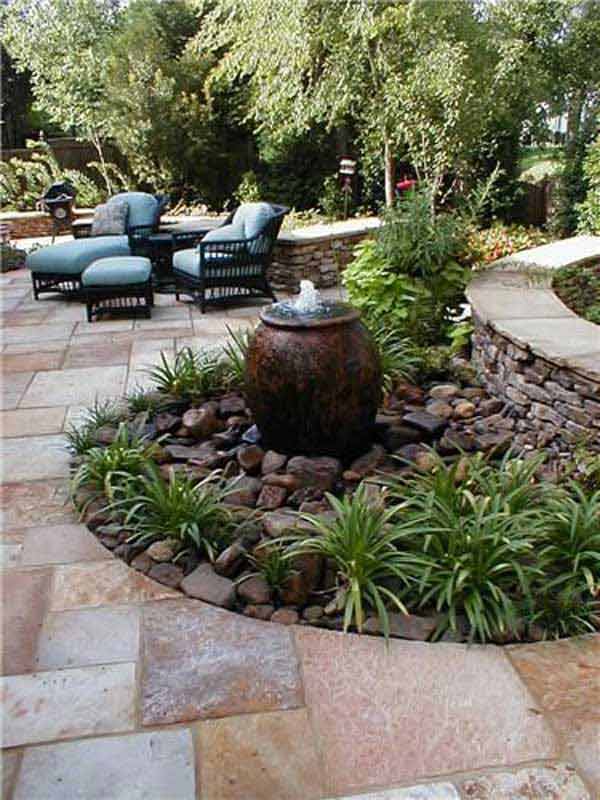 Source landscapingnetwork.com
10.cheap and easy to do pallet setup is ready to ENTERTAIN your guests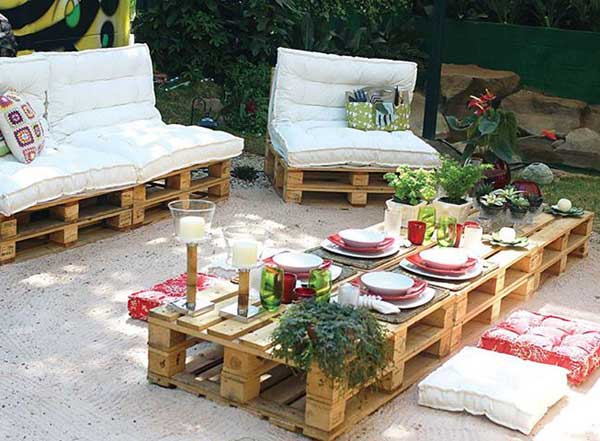 Source goodshomedesign.com
11.surround your patio with beautiful river rocks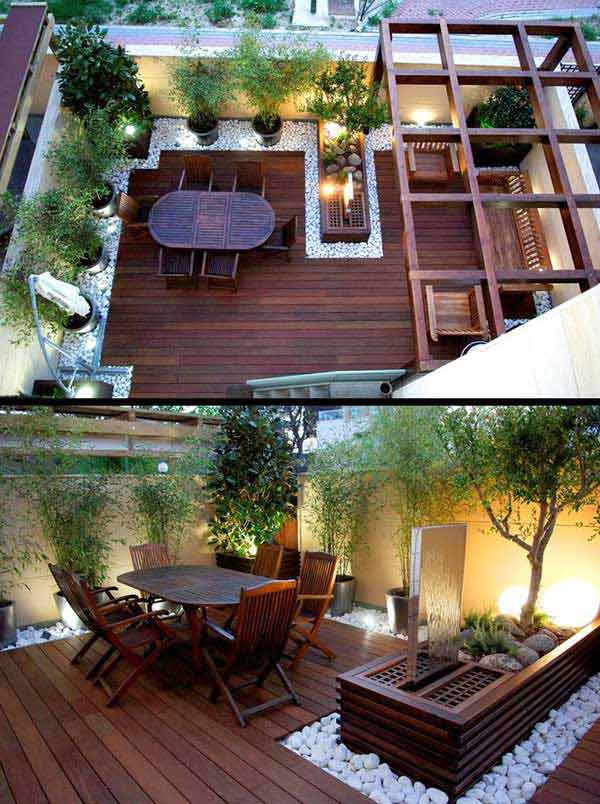 Source centro-jardineria.es
12.suspend planters wherever you can and multiply greenery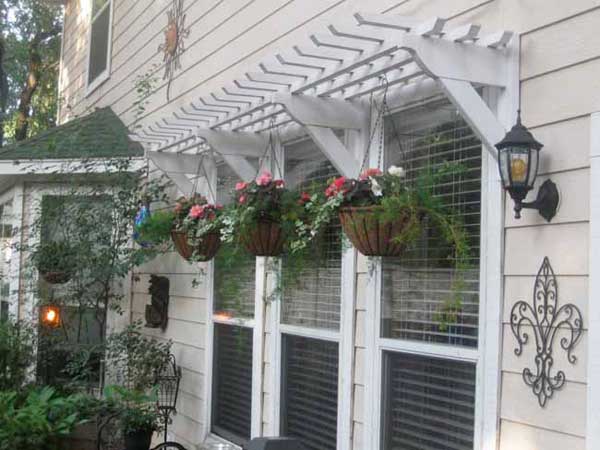 Source twelveoaksmanor.com
13.homemade DIY Patio Table with drink cooler built-in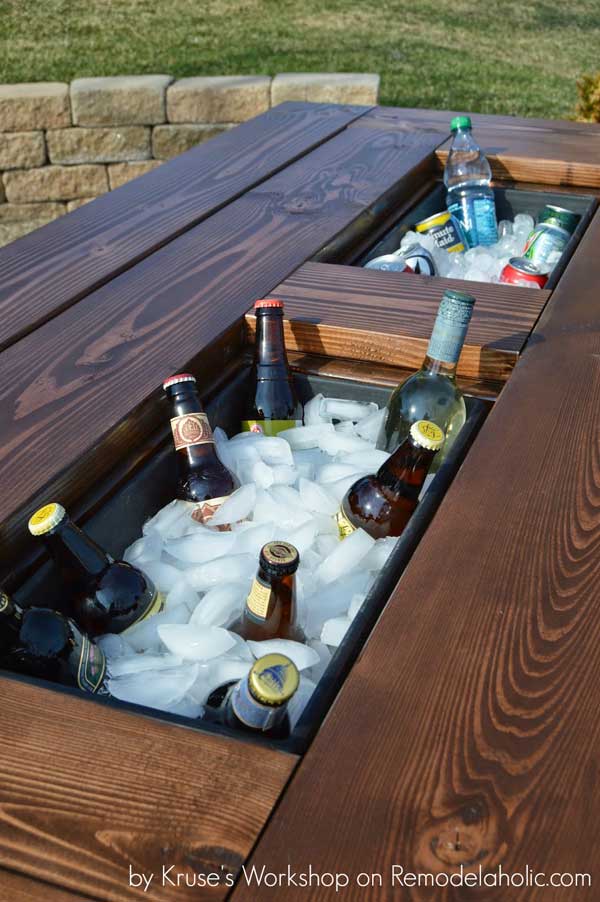 Tutorial remodelaholic.com
14.string lights used to add a romantic touch to a patio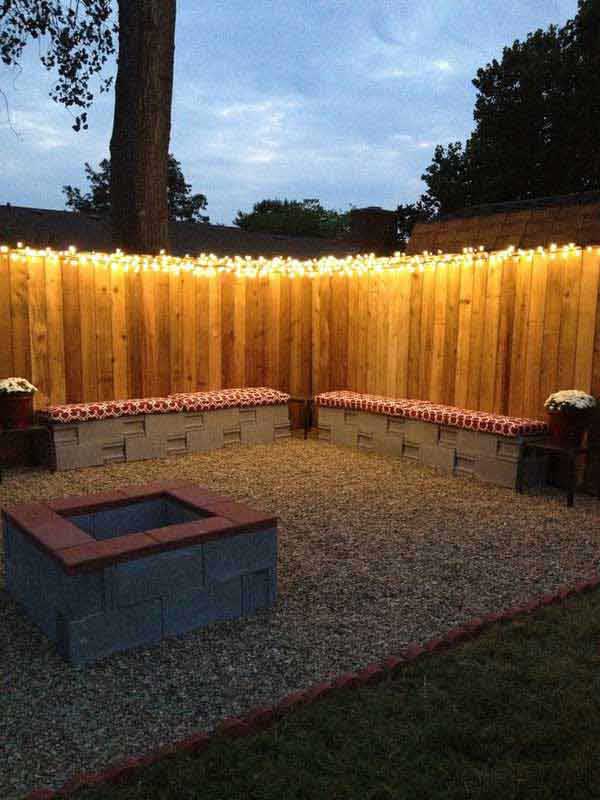 Source optimumgarden.com
15.create beautiful mason jars lanterns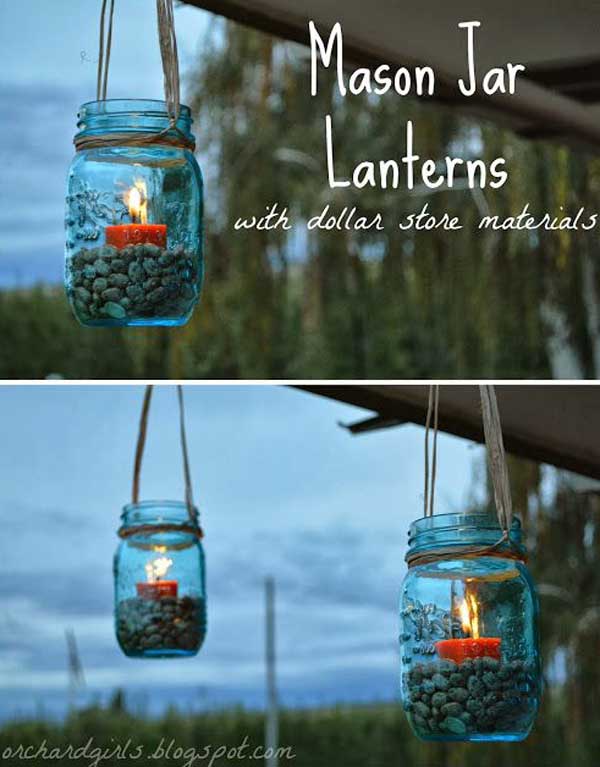 Tutorial orchardgirls.blogspot.ca
16.create a sunken sitting area with built-in fireplace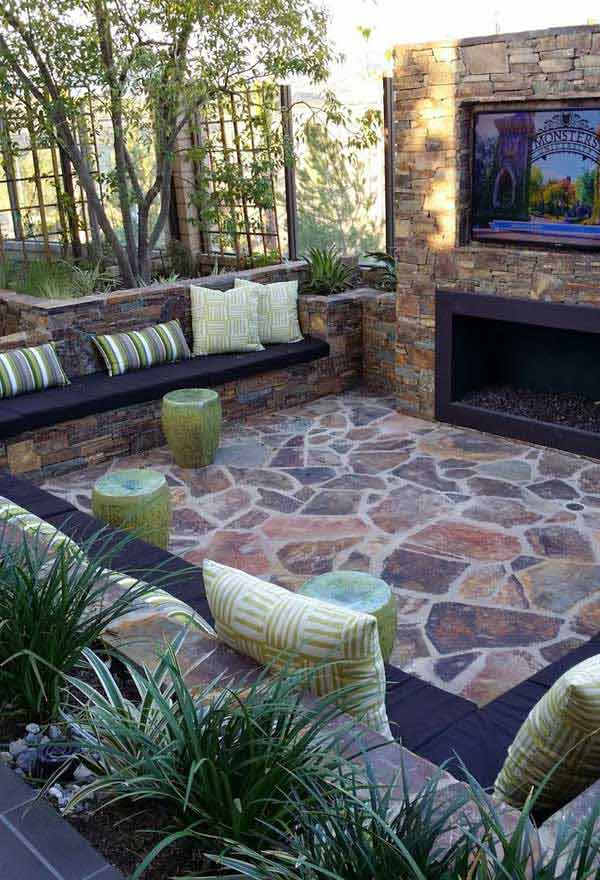 Source styleestate.com
17.make the best out of your FIRE PIT with benches built around it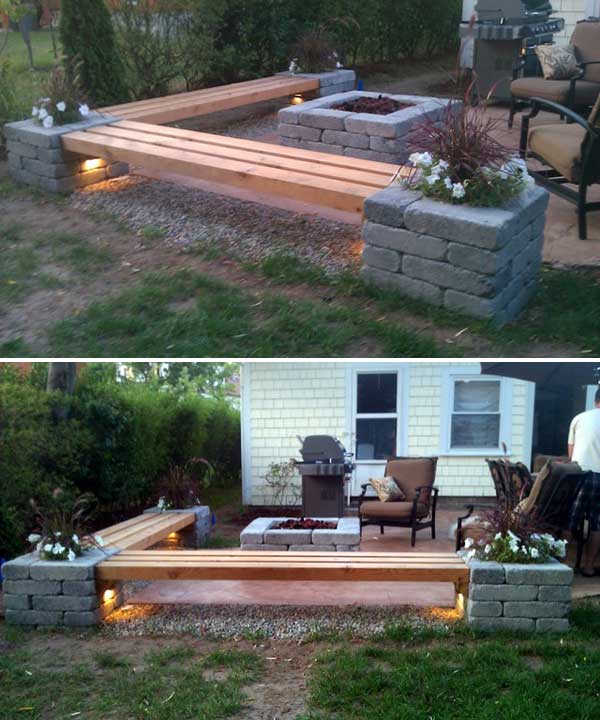 Source houzz.com
18.wooden planters realized from wooden pallets beautifying the patio limits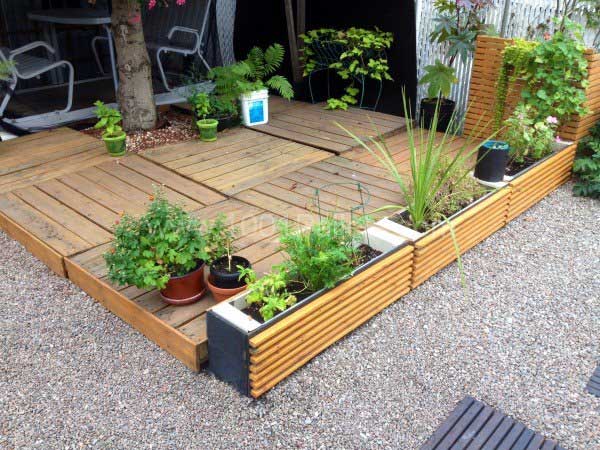 Source 1001pallets.com
19.small folding furniture can make any space better and more functional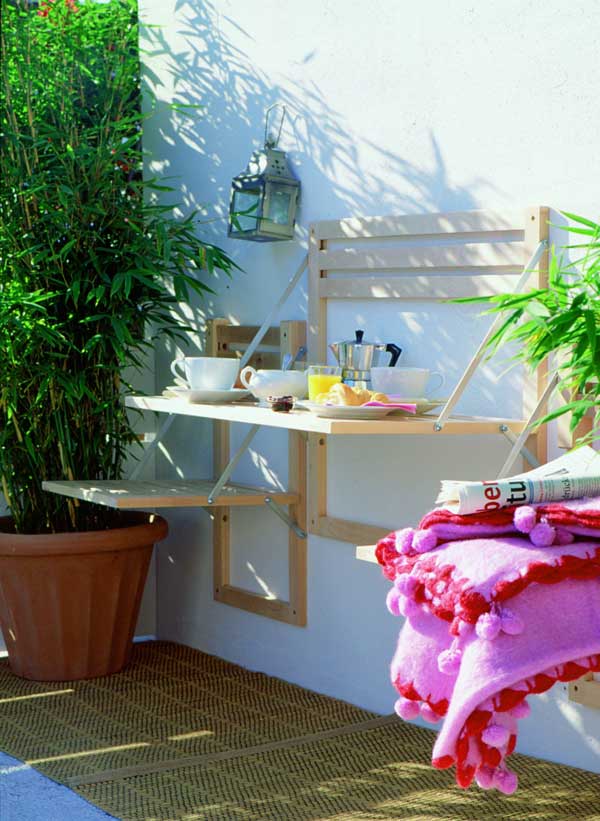 Source indizajn.rtl.hr
20.built an outdoor kitchen to enjoy the warm weather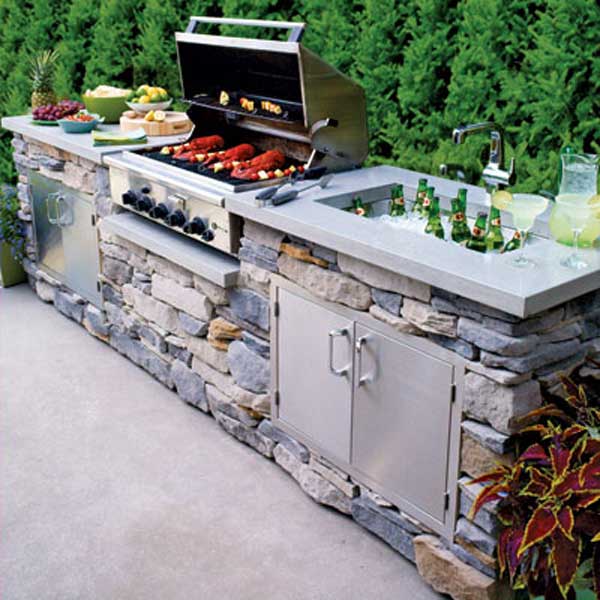 Source thisoldhouse.com
21.pergola design with columns beautified by greenery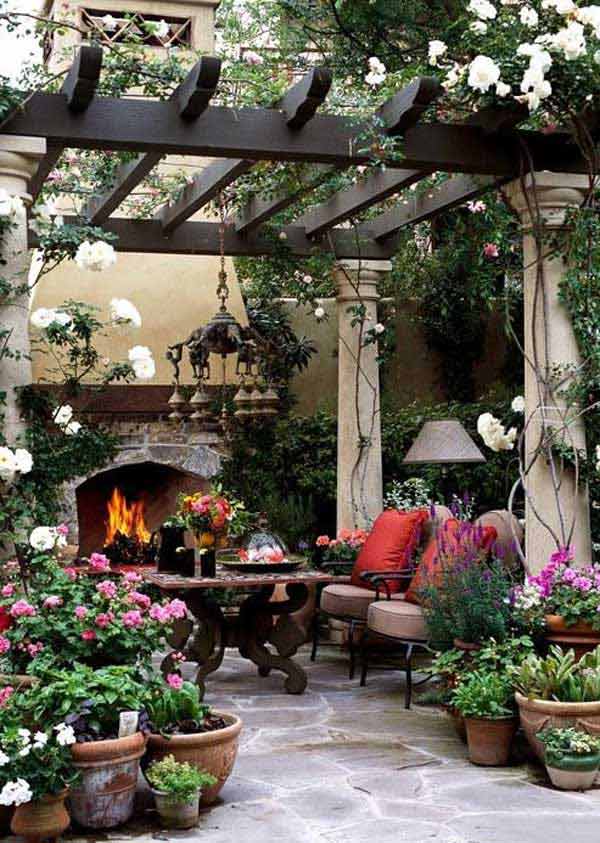 Source allprettylittlethings.blogspot.com
22.wine barrel side tables BEAUTIFYING the patio in a rustic manner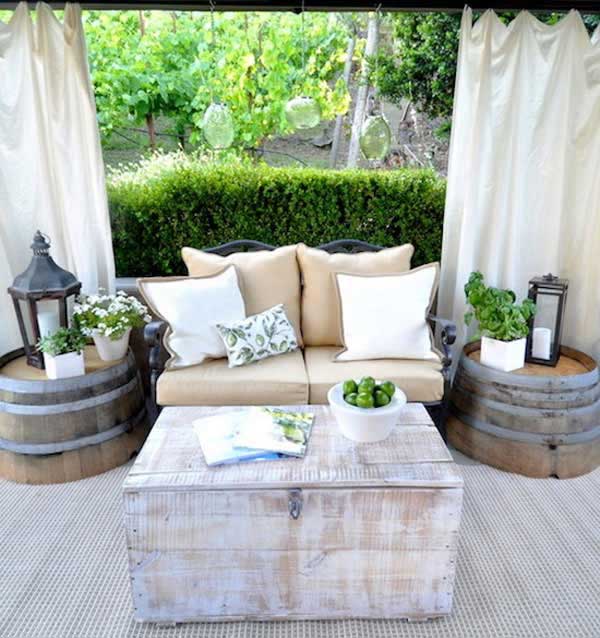 Source upcyclethat.com
23.create a pallet bar outside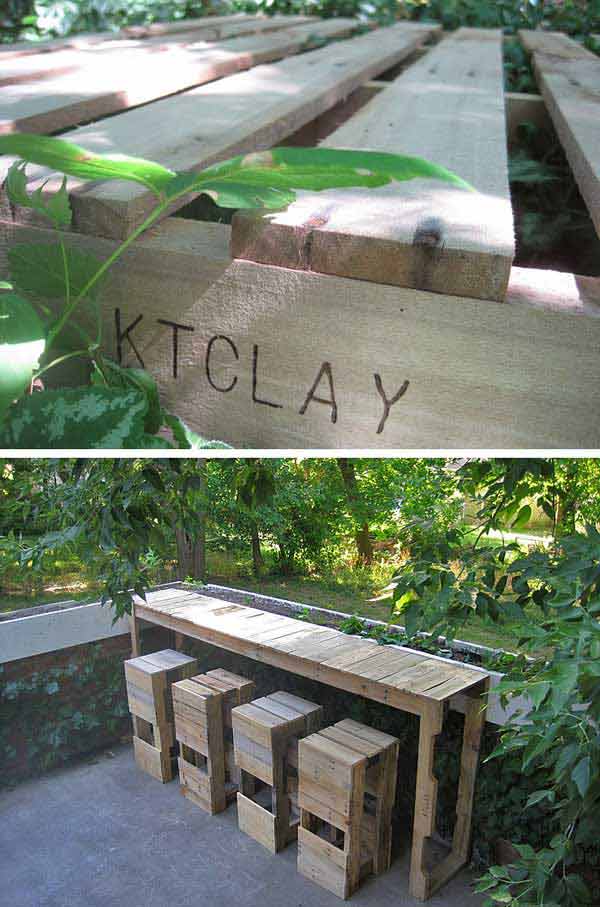 Tutorial stackeddesign.blogspot.fr
24.beautiful pergola enlightened by string lights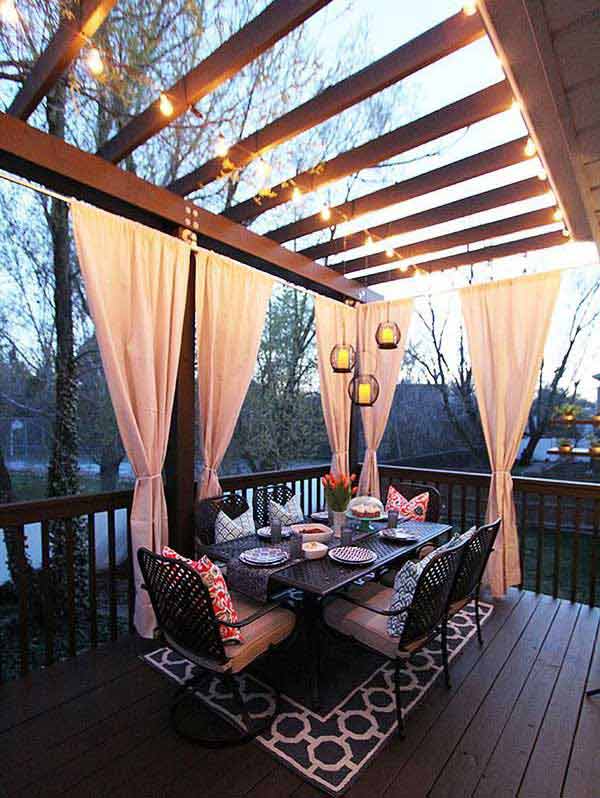 Source homedepot.com
25.checkered Gradient rug like patio design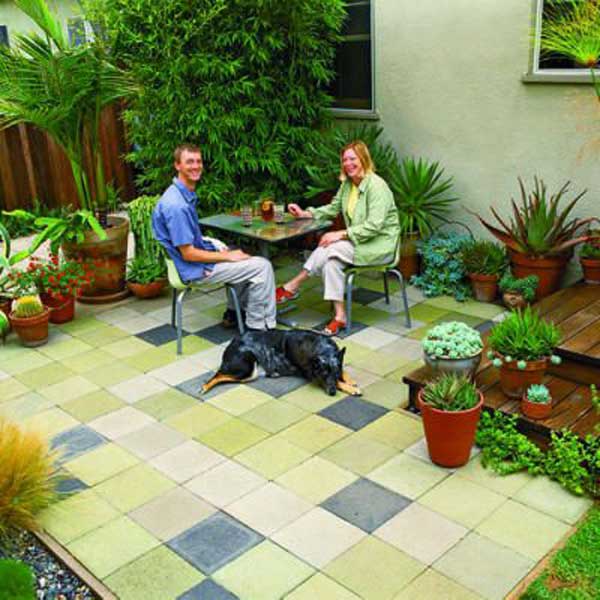 Source sunset.com
26.hammock stand on a pergola stand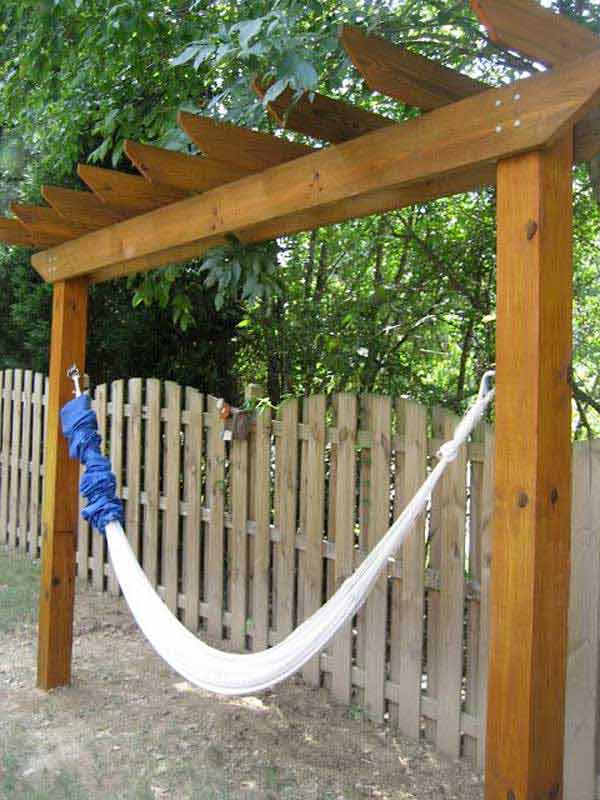 Tutorial theindecisivelife.blogspot.com
27.create a proper fire pit and patio
Tutorial imgur.com
28.you can even add faux grass for easy MAINTENANCE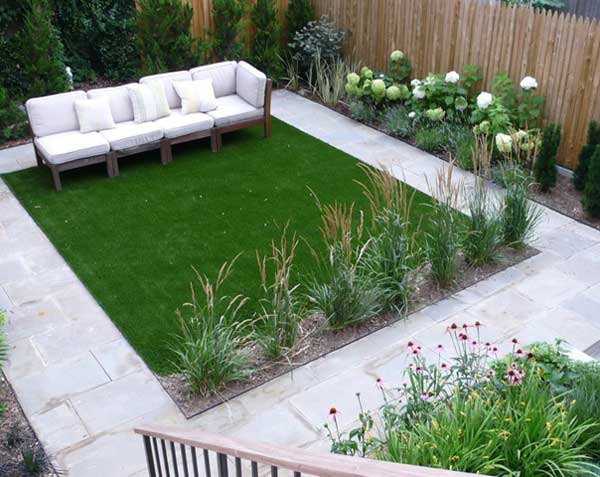 Source hgtv.com
29.create a proper sitting area for festive ENTERTAINING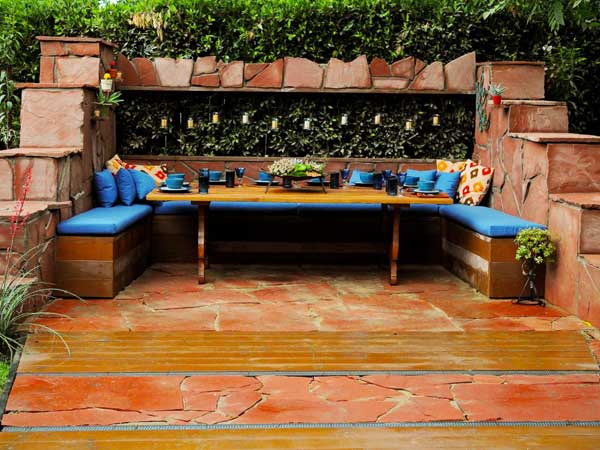 Source hgtv.com
30.add your hobby directly into the patio with a chessboard or a ping pong table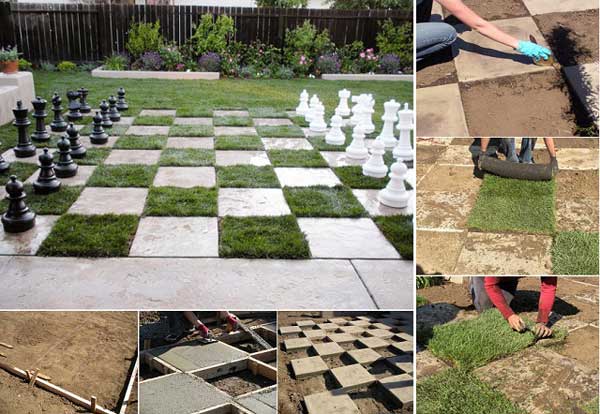 Source diynetwork.com
31. design a pallet patio and materialize it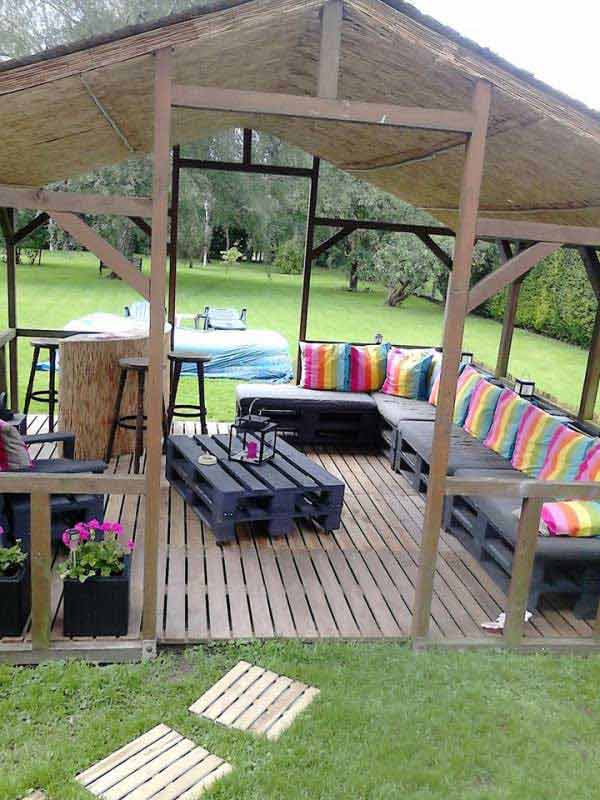 Source recyclart.org
We would love to hear you opinion on this cool ideas to upgrade your patio. What you`ve had in mind for this season? Leave your valuable feedback in the comment section below along with your craft and we will do our best to include it in this article.