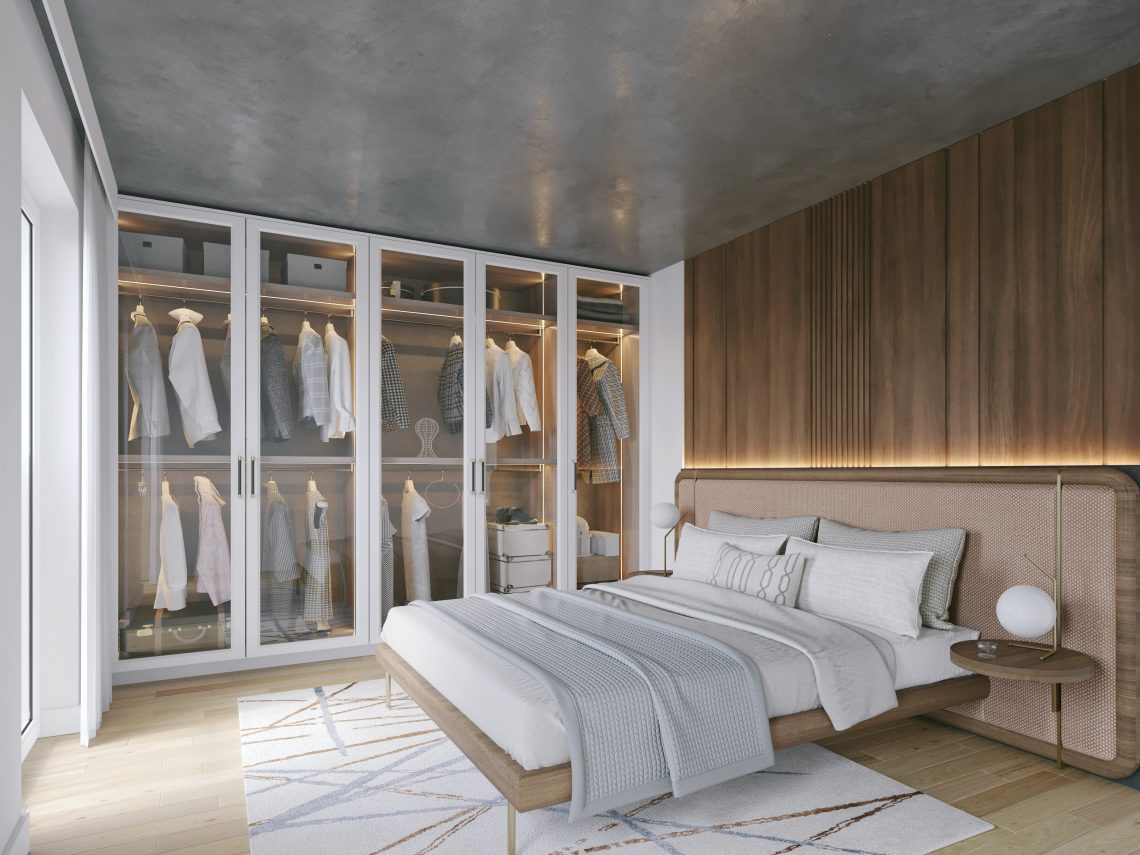 8 Custom Closet Designs to Drool Over
If you're like most people, you probably don't think too much about your closet. You just grab whatever clothes you need and go. But what if your closet was actually a reflection of your personal style? What if it could help you organize your clothes in a way that made getting dressed a breeze? Believe it or not, it is possible to have the perfect closet for your needs! In this blog post, we will take a look at 9 custom walk-in closet designs that are sure to inspire you!
1. Dream Walk-In Closet Designs
Most people can only dream of having a walk-in closet. For many, the term conjures up images of a spacious room with plenty of neatly organized clothes, shoes, and accessories. But what many people don't realize is that a walk-in closet doesn't have to be fancy or expensive. In fact, it can be quite simple and low-cost to create your own. Here are a few tips:
– Start by decluttering your closet. Get rid of clothes that you no longer wear, that are damaged, or that no longer fit. This will give you a much better idea of the space you have to work with.
– Invest in some storage solutions. Simple shelves and baskets can go a long way in organizing your belongings.
– Make sure to leave enough space for movement. You should be able to easily get in and out of your closet without having to move things around too much.
– Consider adding a dressing table. This can be a great way to save time in the morning by putting all your makeup and jewelry within easy reach.
2. Custom Storage For Any Space
A custom closet system is a perfect way to organize your space and get the most out of your storage. With a variety of hanging rods, shelves, and drawers, you can tailor the design to your specific needs. Whether you're looking for a place to store your clothes, shoes, or accessories, a custom closet system has you covered. And because it's completely customized, you can be sure that it will fit perfectly in your space. If you're looking for a way to add value to your home and make your life more organized and efficient, a custom closet system is a perfect solution.
3. Traditional Look
A more traditional closet design with beautiful wood paneling and plenty of space for clothes, shoes, and linens. Wood paneling adds a touch of luxury, while still providing the durability and Easy-care necessary for busy households. Wood paneling is an attractive and versatile material that can be used for a variety of applications, including custom closets. Panel systems are easy to install and come in a wide range of styles and finishes, making them a great choice for both new construction and remodeling projects. In addition to providing a clean and finished look, wood paneling can also help to insulate your closet, keeping it cooler in the summer and warmer in the winter.
4. Modern Style
A modern take on the classic walk-in closet is the perfect way to store and display your wardrobe collection. Sleek lines and an open layout give you plenty of space to organize your clothes, and the clear panels allow you to see everything at a glance. The sturdy shelves and hanging rods keep your clothes securely in place, while the soft-close drawers keep your delicate items safe from damage. The built-in lighting ensures that you can see everything clearly, so you can always find what you're looking for. With its clean look and functional design, a modern walk-in closet is a perfect solution for any fashionista.
5. Small Closet Space
This is a great option for apartments or small homes where square footage is at a premium. When it comes to small closet design, there are a few things to keep in mind.
– Make use of all available space. This means looking up and taking advantage of vertical space with shelves and racks.
– Maximize storage potential by using bins, baskets, and hooks to organize everything from shoes and purses to belts and ties.
– Choose versatile pieces that can be used for multiple purposes. A dresser, for example, can be used as a catch-all for clothes or as a place to store extra bedding and towels.
6. Combine Old And New Features
An eclectic mix of old and new in this custom closet design that features both antique furniture pieces and modern storage solutions. An antique armoire can be repurposed as a clothing storage unit, or an old dresser can be used to store linens or other items. Another way to combine vintage and modern elements is to use antique doorknobs or drawer pulls as unique decorations for a custom closet. Additionally, modern storage solutions such as wire shelving and modular storage units can be adapted to fit any space.
7. Rustic Closet Designs
Rustic yet stylish design is becoming increasingly popular, as more and more people gravitate toward organic materials and vintage looks. Reclaimed wood is the perfect material for this type of design, as it brings a sense of history and character to any space. Vintage hardware is another great way to add a touch of rustic style to your closet. Knobs and handles made of metal or glass can really help to complete the look This type of closet would be perfect for a cabin or country home.
8. Luxury Elements
If you are looking for a luxurious closet design, this option featuring mirrored doors, crystal handles, and plush carpeting is the perfect choice. The mirrors will help to reflect light and make the space feel more open, while the crystal handles add a touch of glamour. The plush carpeting will provide a soft surface to walk on, and it will also help to absorb sound to create a peaceful environment. This design is ideal for someone who loves luxury and wants their closet to reflect that style.
Things To Remember
Custom closets are a great way to organize your clothes and accessories.
-There are many different types of custom closet designs to choose from.
-Consider the amount of space you have, your budget, and your personal style when choosing a design for your custom closet.
-A well-organized closet can make getting dressed in the morning much easier.
With the right closet design, you can make the most of the space you have and create a functional and stylish storage solution for your clothes. If you're looking for custom closet designs that will suit your unique style, contact JB Closets today. We would be happy to help!
Photo by Backbone Visuals on Unsplash