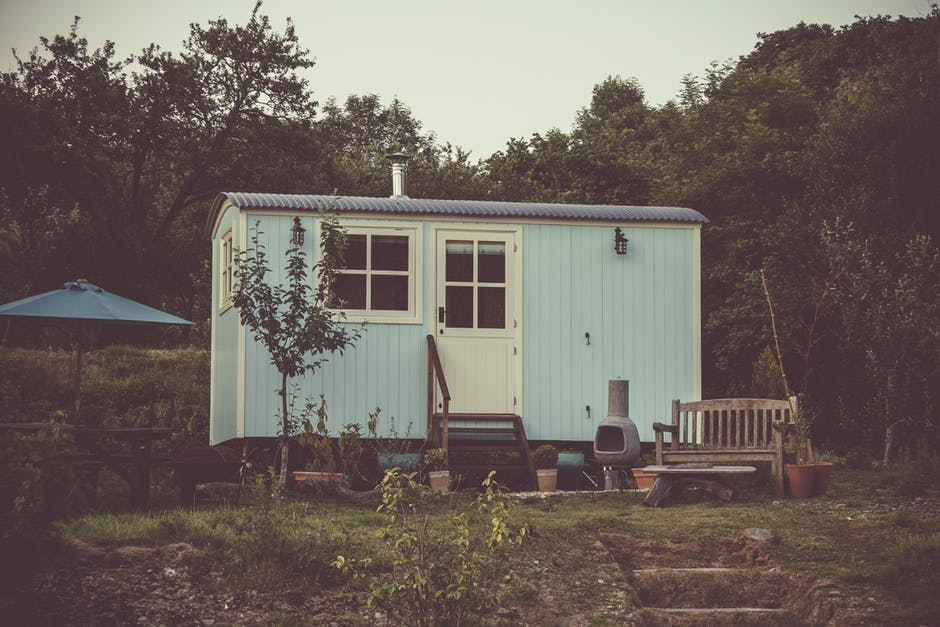 Living Small: 6 Tips for Building Your Own Tiny House
The tiny house craze is in full swing. Are you ready to downsize? Don't miss these six essential tips for building your own tiny homes with garages and living small. Did you know that stats say, 55% of tiny house owners have more savings than the average person in the US?
Couple this with the fact that the average age of first time home buyers is 31, and you have yourself a pretty strong argument for building your own tiny house!
Not only will you probably save more money than your peers, but you will also own your own home, much sooner than might be possible if you purchased a traditional house.
If you already own a home, going tiny has just as many perks. You can squash debt, or earn a passive income from the rental of your house. These advantages make building a DIY tiny house a no-brainer for many.
But what isn't such a no-brainer are some of the tiny house building best practices. To avoid building pitfalls, we have put together a list of the top 6 tiny house building tips.
Read on to find out what these are, and get smart about your build!
1. Think Carefully About How Many Times the Tiny House Will Move and Where It Will Go
The first thing to work out when you begin to design your own tiny house is how many times it will move and where it will go to.
The climate your tiny house will become exposed to is a big factor when determining its design. For example, if you and your tiny will be in areas that get a lot of snowfall, you will want to go with a pitched roof. On the other hand, if you aren't going to be living small in the snow, then you can take advantage of gently sloped roofs that give you more interior space.
Another example of the value of this type of planning is if you are in a high rainfall area, you might want to work in a porch, as this can be invaluable for coming out of the wet. One of the top issues that some people experience with tiny houses is that because they don't have hallways, one can easily track in mud and dirt.
If you are planning to travel in your tiny house, then it should be built to withstand lots of time on the road and be convenient to live in on-the-go. You may also want to consider smaller sizes, as larger tiny houses will be more difficult to tow on the road and will require more fuel to pull them.
2. Think Carefully About the Size and Layout You Want
One of the most important decisions you need to make before you build a tiny house is what size it is going to be.
A typical size for a tiny house is 8 by 20 feet. But you can go bigger or smaller than this depending on your needs, how long you want to live in it, and how many times you will move it.
For larger tiny houses some people opt to build on gooseneck trailers, which often allows room for bedrooms as opposed to sleeping lofts. Other people choose to go as small as possible and build tiny houses as compact as 8 by 12 feet.
For the layout, you must choose one which feels right for you. To test different options, you can tape off layouts in your home and get a feel for what it would be like moving around in them.You can also find expert designers on sites like ArchiPro to help with your design work.
Once you have settled on the right size and layout for your needs you can go ahead and buy or commission plans.
3. Plan, Plan, and Plan Some More
Once you have plans, its time to… plan some more!
This stage is key and will make your build a lot easier if you do it thoroughly.
Here are some of the different things you need to plan:
Where to build (indoors or under a covered area is optimum)
What tools you will need
Which materials you will need
What other components you will need (e.g. toilet, appliances, and fittings)
The stages of the build (in what order everything needs to get done)
Bonus tip: Plan to install large appliances before the walls go up. Not all appliances will fit through tiny house doors or windows.
4. Be Storage Smart
When planning your tiny it is crucial to be storage smart. Once you live in it, you will be thankful for every storage space you planned into the design.
You can incorporate smart storage into the following areas:
Under settees and benches
Within stairs
Under floors
Over the V in the front of your trailer (with either inside or outside access)
Overhead
Overhead storage is often the least obvious, so be sure to think vertical when it comes to planning your layout and storage.
5. Source Your Materials, Supplies, and Components Before You Start
The next hot tip on how to build a tiny house is to source everything you need before you start. In a tiny house, almost everything is built-in, so it's important to build for and around things rather than trying to fit stuff like appliances in later.
Also, having everything on hand when you need it will cut down on delays in the build.
Another bonus tip for tiny house building is to try and get the best materials where possible. If your tiny is going on the road, even for a short stretch, it needs to be able to stand up to travel—something that a normal house wouldn't.
Because of this, you would be wise to invest in quality materials, like the best screws and timber. Also, be sure to stock up on top shelf glue for a project like this, such as Loctite's range of products. See more here for an overview of the product range.
You Are Now Armed with Some of the Top Tips for Building Your Own Tiny House!
Building your own tiny house can seem like a daunting task.
But now that you're armed with these top tips you are already paving the way for a successful build.
Wanna know another way to set yourself up for success? Keep tabs on our blog for fresh DIY related content!