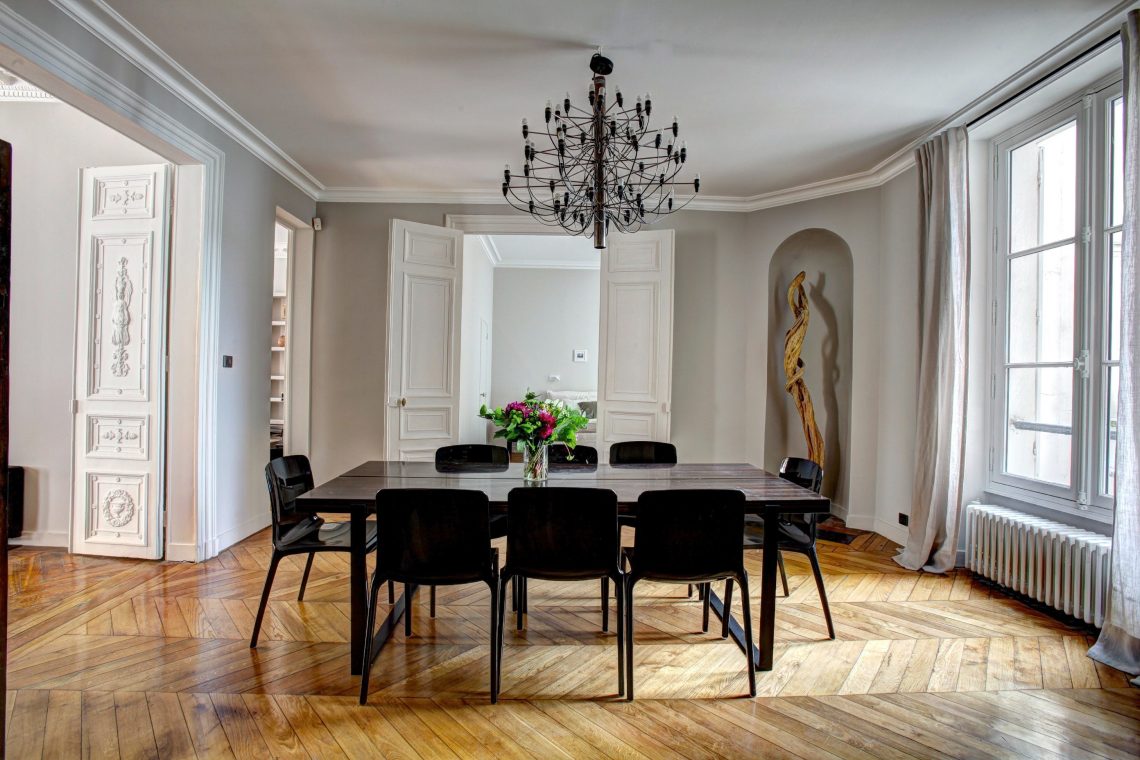 Inspirational Steps To Elevate Your Dining Room
The dining room area is an often overlooked space in most homes, although it should be considered an extension of the kitchen. And we all know the kitchen is the heart of every home. As a result, redecorating your dining room can have a massive impact on your home's overall look and atmosphere. But beyond that, a functional dining room will also bring the whole family together and serve as the perfect guest hosting space.
But if you're at your wit's end because your dining room is noticeably small, you'll be pleased to know that even the smallest of changes can vamp up the space.
We've listed some practical steps for you to elevate a smaller dining room.
Invest In A Practical Dining Table
The dining table is undeniably the centerpiece of every dining room. As a result, it's critical to choose the right table in terms of size, shape, and seating space.
For smaller dining rooms, it's wise to opt for dining tables that can extend. This type of table ensures you can host diner parties without overwhelming the space. Otherwise, choose a round table to make the most of the smaller floor space.
Light Up The Room
Aside from the dining table and choice of seating, the lighting is the next focal point that will impact the room. Choose lighting that acts as décor. Chandelier lighting is typically an excellent choice for a smaller room. Although, you can consider pendant lighting and a floor lamp as well.
You can opt for sleek and modern chrome hanging lights or delicate crystal lighting designs. Whichever you choose, be sure it compliments the theme you're after.
A Server That Makes A Statement
Next, choose a server cupboard that complements a minimalist design approach; because the space is small, you won't want anything bulky consuming the last bit of floor space.
There are a few different types of servers, and a buffet server or floating shelving is typically best for small spaces. Avoid tall china hutch servers as these will overwhelm a small dining room.
Add An Area Rug
A simple rug can make a massive difference to the visual appeal of any room. So, add an area rug that compliments your chosen theme.
When selecting the right rug for your dining room, focus on size and design. It's also best to opt for maintenance-friendly material and avoid highly textured options. It's also best to avoid light shades and vivid patterns. Because your dining room is smaller, keep it simple when it comes to rug design.
Moreover, when it comes to rug size, bigger is best for the dining room, so choose a rug that comfortably fits your table and seats, but be sure it doesn't fill the whole room.
Vibrant Greenery
Now that you have everything you need in the dining room, it's time to select a few pieces of simplistic decor. Smaller rooms should never be cluttered with too much, so keep it simple and prioritize one or two statement pieces.
A large, vibrant pot plant in the corner can make a significant visual difference. Consider low-maintenance striking indoor plants like the ficus tree, fiddle leaf, or swiss cheese plant.
An Accent Wall
Another simplistic but impactful way to decorate a small dining room is to add an accent wall. An accent wall won't take up any space, but it will add a lot to the visual appeal.
Accent walls can be a singular bold color, a patterned wallpaper, textured wallpaper, or even a living wall of thriving plants. And if you don't want to commit to wallpaper or paint, you can opt for a larger canvas art print instead.
Clear Out Clutter
Clutter has the ability to make a small space seem even smaller. While you're giving your dining room a makeover, be sure to clear out all the clutter and keep it out.
Clutter can also refer to an excess of decor items or even too much crockery on display. Opt for minimalism in your small dining room to ensure the space is not overwhelmed by visual or actual clutter.
Luxurious Drapes
The last element you'll need to focus on is the windows and your choice of drapes. Blinds are typically an excellent option for small dining rooms, and no window coverings also maximize visual space.
But if you feel the room needs more privacy, opt for floor-length plain velvet or heavy fabric drapes. Choosing a light tone is best to keep the room well-lit during the day.
Photo by yann maignan on Unsplash