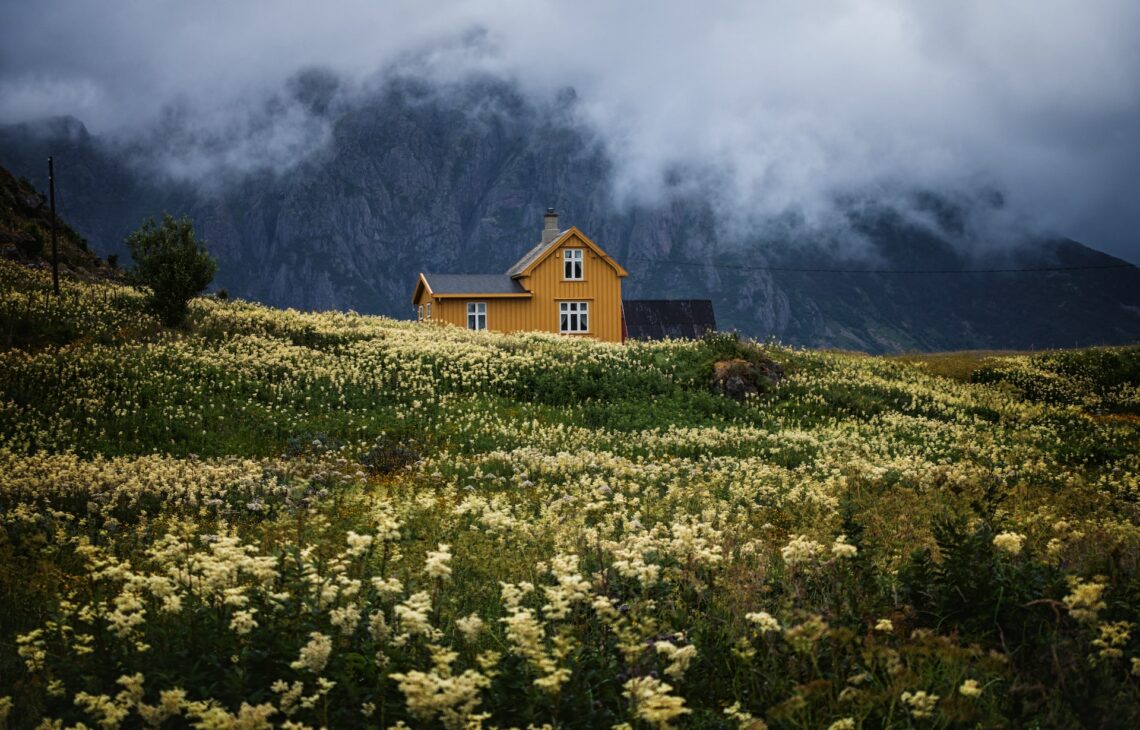 Improve Your Weekend Cottage With These Tips
Weekend cottages are the perfect getaways for those looking to escape city life and take a break from their daily routines. Whether you're just starting or have been enjoying your weekend cottage for years, there are always ways to make it even better. From cozy interior design ideas to outdoor improvements, these five tips will help you transform your weekend cottage into an oasis of relaxation.
Create a Cozy Interior
To make your weekend cottage truly inviting, it's important to create a cozy atmosphere inside —so bring in soft rugs and blankets, warm lighting fixtures, and comfortable furniture. Stick to neutral colors that will help set the mood for relaxation, or choose bright hues for a more cheerful feeling.
Moreover, a cozy interior also calls for accessories. To give your cottage personality, add touches of greenery and travel-inspired decors like maps, globes, or quirky souvenirs from your last vacation.
Firewood and Fireplaces
Nothing quite compares to the warmth and ambiance of a crackling fire. If you don't already have one, consider investing in an outdoor wood-burning fireplace — they come in all shapes and sizes and can be easily installed into decks or patios. Nowadays, you can even ask for fire wood delivery, especially if you're looking to save time or if you're unable to chop and stack these on your own. You just need to research the different types of wood and their unique burn times and aromas to ensure you get the perfect firewood for your weekend cottage.
On the other hand, if you already have a working fireplace, make sure to stock up on quality firewood and keep the space clean and well-maintained.
Outdoor Furniture and Accessories
A cottage is nothing without its outdoor space — so spruce up your patio or deck with stylish furniture pieces and accessories to create an inviting area for lounging and entertaining. Choose weather-resistant materials like wicker, wood, or rattan to ensure your furniture will last longer in the unpredictable climate of a weekend cottage.
Also, consider adding a few outdoor lighting fixtures such as solar garden lights or string lights to your space — this will help you enjoy the outdoors even after dark and lend a cozy atmosphere to your gatherings.
Organize Your Kitchen
The kitchen is always one of the busiest areas in any cottage, so make sure it's organized and clutter-free. Invest in quality storage containers and baskets to store your essentials, as well as countertop accessories such as herbs spice racks or knife blocks to help you keep everything in one place.
Also, give your kitchen a splash of color: try painting the walls or cabinets with a cheerful hue, or invest in colorful dishware and small appliances to enliven the space. And don't forget the lighting — task lighting and under-cabinet fixtures are a must for any well-functioning kitchen.
Add a Splash of Greenery
Last but not least, nothing transforms a space quite like plants and flowers. Incorporate potted succulents and flower beds around your patio or deck to add a touch of vibrant color and texture, or create a shady corner with a few trees. If you're worried about maintaining them, opt for local species that are adapted to the climate and require minimal care.
For indoors, try hanging a few planters to add dimension, or invest in a terrarium or herb garden if you're looking for something more low-maintenance. There are also plenty of interesting options available for creating a vertical garden — from wall pockets to hanging planters, you just need to find the one that works best for your cottage.
With these tips, creating an inviting and cozy weekend cottage doesn't have to be hard work. Start with simple improvements like organizing your kitchen or adding outdoor furniture and accessories, and then slowly build on the décor until you have a space that reflects your style and personality.
Photo by Vidar Nordli-Mathisen on Unsplash