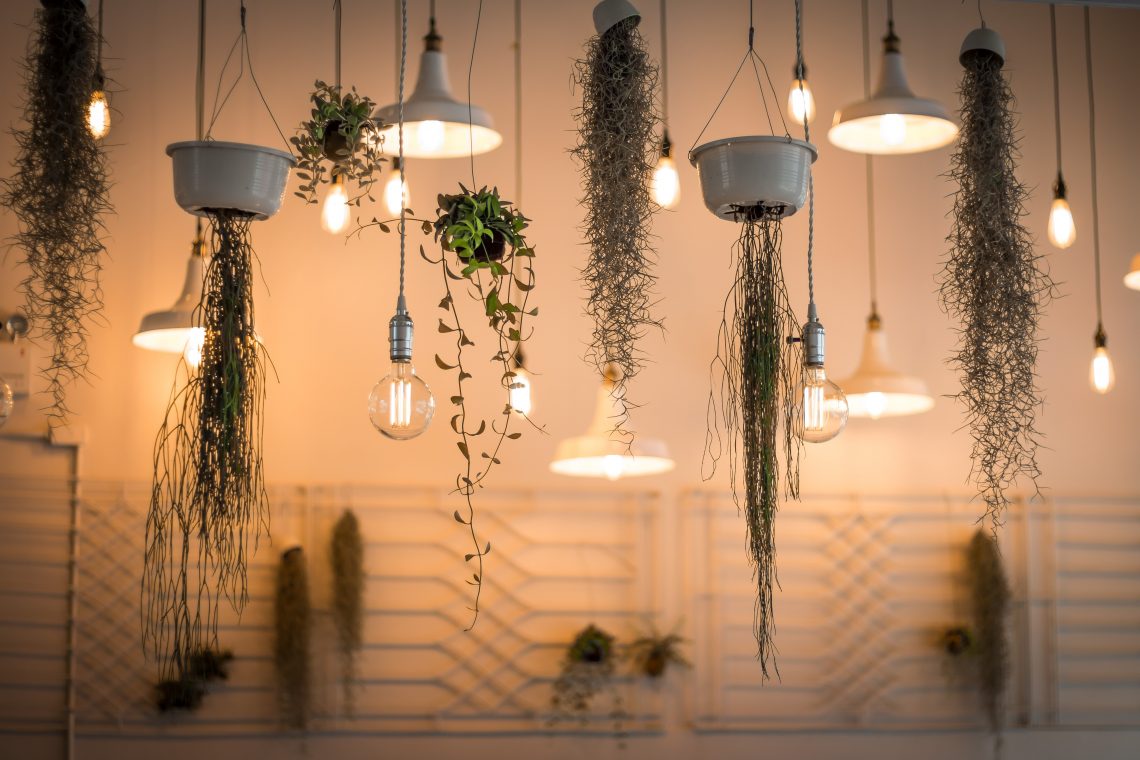 How Big Should My Ceiling Light Be
Deciding on your interior lighting can be a challenge. With hundreds of tricks and tips to achieve a well-lit home, it's common for people to get overwhelmed, not to mention the many choices for lamps and lighting fixtures.
When it comes to decorating a home, proper lighting plays a big role. Light color, placement, size, and wattage all influence a room's overall atmosphere.
Among the biggest considerations is the choice of ceiling lights to use. Knowing the room's ceiling height and the right fixture size is a good first step. You can then visit LampsLab.com for the most popular lighting options.
Ceiling Light: A Guide for Proper Sizing
To determine the proper ceiling light size to use in your home, it is important to know which factors to consider in the planning process. There are two main considerations, as detailed below. Taking the time to get the measurements needed will provide you with the optimal lighting you need.
Align the size of the room with the size of your light fixtures.
As a general rule of thumb, get larger light fixtures for larger rooms and smaller ones for small rooms. Knowing the length and width of the room and multiplying it by 1.5 will help you decide how to light the room and select the proper fixture. For rooms in need of more lighting, the multiplier should be 2.5.
Equally important is ensuring that the ceiling fixture does not hang down more than 6.5 feet from the floor. Otherwise, your house occupants and visitors risk hitting their heads.
Determine the appropriate diameter for your space.
Other than the rule of thumb formula for fixture choices, there is also another standard to follow: determining appropriate diameter. You can do this by measuring the length and width of the room, adding both, and converting the sum into inches.
For example, for a room that is 12 feet by 14 feet, the ceiling fixture should be 26 inches wide. An exception to note is when installing ceiling lights (like a pendant or chandelier) above a dining room table. This time, you would need to consider the width of your table instead.
More Useful Tips When Choosing a Ceiling Light
Installing the right ceiling light goes beyond just getting the measurements right. To make sure you don't encounter problems in the long run, consider the tips below.
1. Think about light fixture design.
Not a lot of people know that light design is also a primary factor in affecting how large or small the light source appears. After all, they come in a myriad of colors, styles, and materials. For example, complicated ceiling light designs may appear larger with a stained-glass shade.
If you are skeptical about how big your ceiling light should be, consider the design and its overall effect in making your space look balanced or not. Scaling it down might be an option as needed.
Remember that ceiling lights come in different types: flush, semi-flush, pendant clusters, and pendant bars, just to name a few. These are ideal for rooms of varying dimensions.
2. Consider adequate spacing and strategic positioning.
Equally important to getting the right sizing is nailing the spacing. How your light fixtures relate to surrounding furniture—be it a dining room table or a kitchen island—makes a huge difference. You can use multi-lights to create a dramatic effect for your dining area. Smaller pendant lights lined across the table can also give a statement.
Note that square and round tables bode well with chandeliers or a single pendant placed just right above in the middle. For oval and long rectangular tables, linear suspension lights work fine.
For work surfaces and kitchen islands, the use of mini pendants can give adequate task and ambient lighting. It is also recommended that there is equal space around each pendant to ensure good spacing.
On another note, some interior designers recommend the use of smaller chandeliers in smaller bathrooms, specifying that the lights should be at least three feet away from the tub. Another rule of thumb is having at least seven feet of clearance in open foyers, living rooms, and bedrooms.
The Bottom Line
With all the tips we just shared, it's clear that the size of light fixtures and the amount of lighting influence the overall feel and look of any room. On top of these tips, enough research and knowledge will also go a long way. For example, knowing that colored glass shades do not bode well with overhead lighting will save any home from strong glares.
In sum, the correct ceiling light is determined through the available styles, the optimum amount of light vis-a-vis overall room size, and proper positioning and spacing. Making sure that these are considered will yield great lighting functionality and an excellent space atmosphere.
Photo by Patrick Schneider on Unsplash