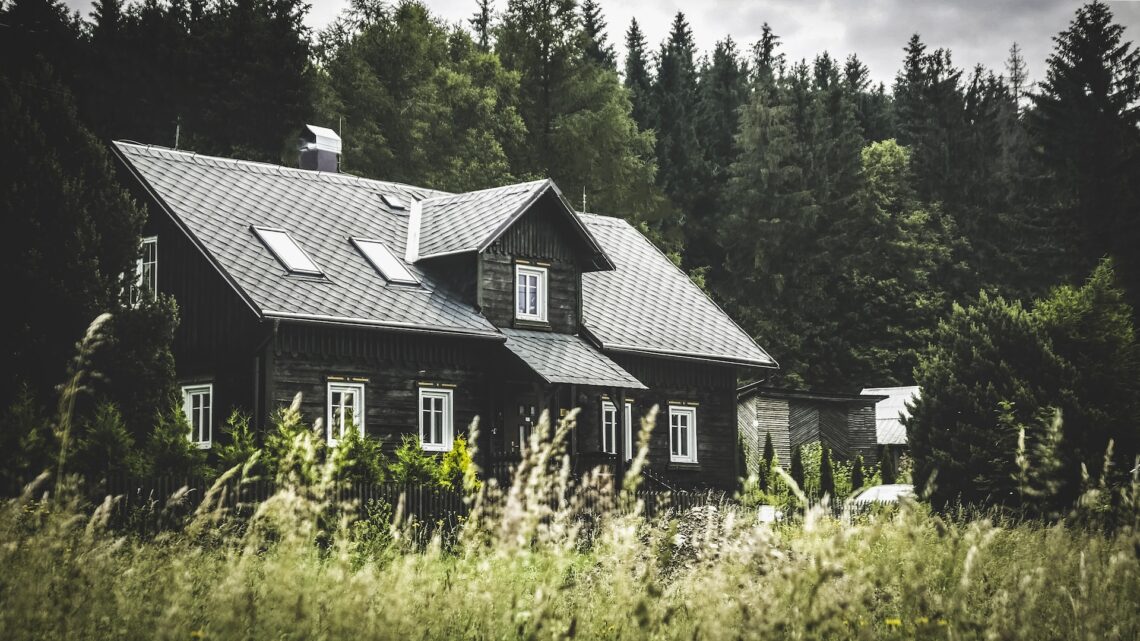 House Hunting 101: How to Find Your Dream Home
Are you tired of scrolling through endless online listings and attending open houses that don't quite meet your expectations? Finding your dream home can be a daunting task. But it doesn't have to be. Today, we're here to share our top tips for house hunting. We'll also help you navigate the real estate market with confidence. So, get ready to start your house-hunting journey and learn how to find your dream home!
Determining Your Budget and Financial Goals
Your budget and financial goals should guide your house-hunting process.
Assess your current financial situation. Look at your income, expenses, and any debt you have. From there, you can determine how much you can afford to spend on a monthly mortgage payment.
Consider your long-term financial goals. Do you plan on starting a family soon? Are you saving for retirement? Answering these can help determine how much you can afford for a home.
Get pre-approved for a mortgage. This will give you a better understanding of the price range you can realistically afford. It will also make you a more attractive buyer to sellers.
By staying within your means, you'll be able to find a home that not only meets your needs but also fits into your long-term financial plans.
Researching Neighborhoods and Amenities
Aside from the property's physical features, you should also look into the community and its features. Start by looking at crime rates and safety statistics for the neighborhoods you're considering. You can find this information online. Or you can also contact the local police department. Also, consider the proximity to amenities. These include schools, parks, shopping centers, and restaurants. Your proximity to these essential establishments can ensure a good quality of life for you and your family.
When house hunting, you want to ensure you'll live in a safe and desirable location. It should also have access to good schools for your children and amenities that suit your lifestyle.
Making a List of Your Must-Have Features
Determining your must-have features in a home will help you narrow your search. It will also ensure you find a home that meets all your needs and wants. Start by thinking about your lifestyle and what features are essential for you and your family.
Do you need a certain number of bedrooms or bathrooms?
Is a large kitchen important for your love of cooking?
Do you need a home office or a backyard for your pets?
Once you have a list of your must-have features, prioritize them. Which features are non-negotiable, and which ones are nice-to-have but not essential?
This will help you stay focused as you search for your dream home.
Hiring a Real Estate Agent
Hiring the right real estate agent can make all the difference in finding your dream home. They can also make your home search much easier and more efficient. A good real estate agent will have access to a wide range of properties and real estate listings that fit your needs and preferences.
They can also:
Provide valuable insights into the local housing market
Help you negotiate the best deal
Guide you through the complex home-buying process
So, choose an agent you feel comfortable working with and who has your best interests in mind.
Attending Open Houses and Tours
Attending open houses and tours is a great way to get a feel for the types of homes available in your desired area. It's also an opportunity to ask questions and get a better understanding of the features and amenities you want in your dream home. Remember that attending open houses and tours can be overwhelming, especially if you're seeing multiple properties in one day. So take breaks in between, and don't feel pressured to decide on the spot. Take your time and make sure the property aligns with your wants and needs before making an offer.
Inspecting the Property
This can save you from buying a home that may cost you a fortune in repairs down the road. Start by hiring a licensed home inspector to thoroughly examine the property.
They will look for potential issues, such as water damage, faulty electrical wiring, or structural problems. They can also evaluate the condition of the roof, plumbing, and HVAC systems. Once the inspection report is complete, take the time to review it carefully.
If there are any major issues, you may want to negotiate with the seller to lower the selling price or closing costs. You can also ask them to make the necessary repairs before closing the deal.
Closing the Deal
Once you've found your dream home, it's time to negotiate the purchase price and close the deal. This can be a nerve-wracking process. But with the right preparation, you can ensure that you get the best deal possible.
When making an offer, it's important to be realistic and flexible. While you want to get the best deal possible, you also don't want to lose the home of your dreams over a few thousand dollars. Be open to negotiating. You may also offer incentives such as a quick closing or waiving contingencies.
Once you've agreed on a purchase price, it's time to close the deal. This involves signing a purchase agreement and transferring funds. It's important to review all documents carefully and ask any questions before signing.
Moving Into Your New Home
Finally, you've found your dream home and successfully closed the deal. Congratulations! Now, it's time to move in! Once you arrive at your new home, take the time to thoroughly clean and sanitize before unpacking. This will ensure a fresh start and a clean living space. And, of course, take the time to explore your new neighborhood and community. Introduce yourself to your new neighbors and find out about local events and activities.
This will help you feel more at home and connected to your new community.
Searching for the Perfect Home
House hunting can be a daunting task. But with these tips in mind, you'll be well on your way to finding your dream home. Remember to prioritize your needs and wants, stay within your budget, and be patient.
Your perfect home is out there, waiting for you to find it. Happy hunting!
Photo by Milan Seitler on Unsplash