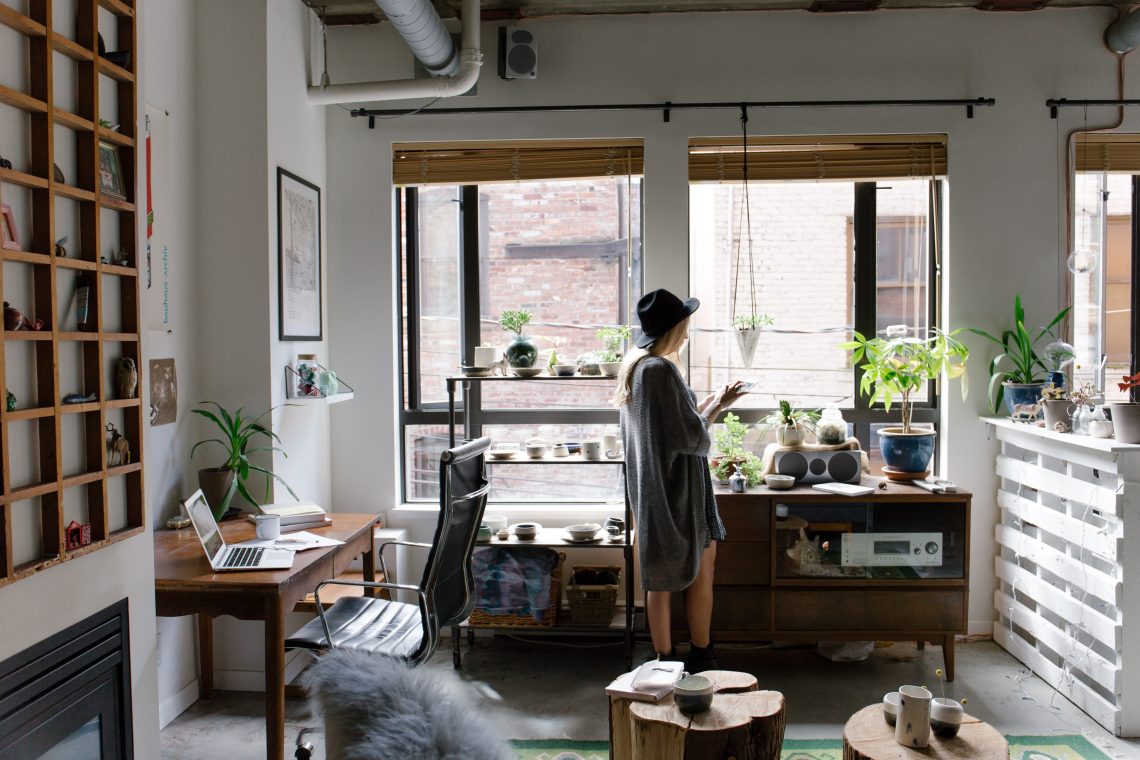 Home Improvement Ideas You Must Execute To Increase Resale Value
You can sell a home without altering anything in the property. But if you desire a big money bag from the sale, you want your buyer to perceive the home as heaven, which requires specific home improvement.
People are willing to pay so much for maximum comfort and an ego boost when buying homes. Here are some home improvement ideas you must do to increase your home's value immensely.
1. Landscaping
The best and easiest way to add value to a home is by having incredible curb appeal. And one way of boosting your curb appeal is through landscaping.
According to HomeGuides, a well-landscaped yard can add anything from 5% to 12.5% to a property.
Having a beautiful, maintained lawn and garden will attract any homebuyer. And since the buyer knows they wouldn't have to put those things by themselves when they buy the home, they're ready to pay more for a home that already has it.
2. Wear the home a fresh coat of paint
Painting is one of the cheapest yet most effective ways to increase curb appeal. A fresh coat of paint can make an old home look brand new. It's therefore advisable to call a professional exterior and interior painting service because a flawless finish matters. Generally, while interior results in a 107% ROI, exterior painting offers 55%. That's pretty massive.
While preparing your home for a sale, do not leave paint out.
3. Replace your garage door
Getting a new garage door is cheap, and it can recoup up to 95% of the cost at resale. That's more like it paying for itself. Indeed, replacing your garage door is one easy way to increase your home's resale value.
4. Finish your basement
If you live in the northeast, Middle Atlantic, and Pacific Northwest states, finishing your basement to increase value is a must.
That's because high-income homebuyers in those areas love basements, according to statistics.
A finished basement adds more heated square footage to the entire property, and high-income buyers are willing to spend good money to acquire it. An unfinished basement in Georgia, for example, can add up to $20,000 to a home. A finished basement can add twice that.
According to HomeAdvisor, you can get back $70% of the cost of finishing your basement.
5. Bathroom and kitchen remodel
The top two places potential homebuyers check out are the bathroom and the kitchen, in no particular order.
Everybody loves a spacious, spotless, and beautiful kitchen. As for the bathroom, people want a space that offers them comfort, privacy, and cleanliness.
Remodeling your kitchen and bathroom to enhance their appeal is a super effective way to boost your home's resale value.
Here are some ideas for a bathroom upgrade:
Install new sinks, tubs, toilets, and showers
Retile if the existing tiles are discolored or look old
Get new accent lighting.
Kitchen renovation ideas:
Add more storage space by installing cupboards and cabinets
Install a new countertop
If there's already enough space, consider repainting your cabinet for a fresh new look
Upgrade to high-end appliances
Change flooring to laminate, vinyl, or tile.
The overall essence is to make the space more spacious, functional, and neat. There you have it! Considering how much value you'd recoup from the sale, the home improvement ideas above are relatively budget-friendly. It's best not to leave these things out if you wish to sell your home fast and for a high price.
Photo by Bench Accounting on Unsplash