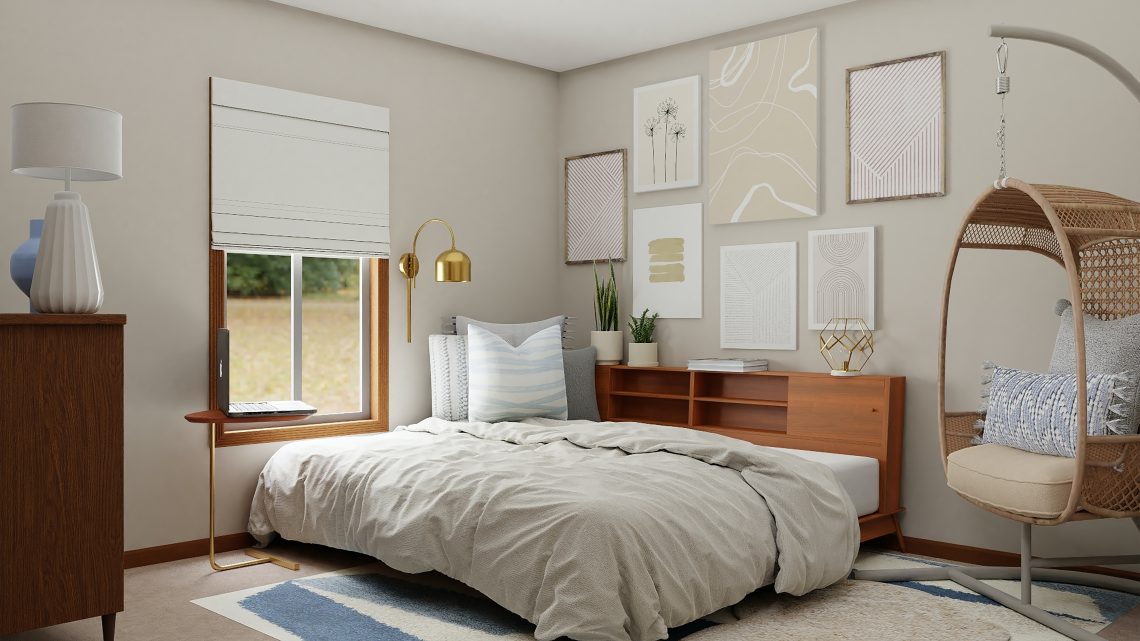 How To Pick Amazing Furniture To Enhance The Quality Of Your Sleep
Most people would agree that a good night's sleep is essential for feeling refreshed and energized the next day. Unfortunately, many people struggle to get the quality of sleep they need due to uncomfortable or unsanitary bedroom furniture. After reading this blog post, it will be clear how to pick amazing furniture that will help improve the quality of your sleep.
Is It Comfy?
The first and most important factor when picking bedroom furniture is comfort. After all, if you're not comfortable, you will not be able to sleep well. Make sure to choose a mattress that is soft enough for your liking and pillows that provide the proper support.
In addition, if you have any back or neck problems, be sure to consult with a doctor before making any final decisions. Take your time when testing out different mattresses and furniture in stores, as you want to be sure that you'll be comfortable for years to come.
Consider Quality
It's also important to consider the furniture standard you're buying. After all, you want it to last for years to come. Look for brands that have a good reputation, and make sure to read online reviews. In addition, be sure to inspect the furniture for any signs of damage before making your purchase.
Sometimes, it's worth it to invest in higher-quality amazing furniture. Not only will it last longer, but it will also be more comfortable. Keep this in mind when deciding, and be willing to spend a little extra if it means getting better-quality furniture.
For instance, if you're looking for a mattress, don't be afraid to spend a few hundred dollars more on one that's higher quality. It will make a difference in comfort and support and will be worth the investment in the long run.
Nowadays, online stores offer great quality mattresses at very competitive prices. Take a look around and compare different options before making your final decision. It's always great to target the brands that are rated by experts since you'll be sure about the quality of their products. This gives you confidence as you'll be spending your money on a product that will give you value for it. Besides, you'll also be able to find good deals that save you some money.
Choose The Right Size
You want to ensure that the furniture you choose will fit comfortably in your bedroom. Measure your bedroom before shopping, and keep those measurements in mind when picking furniture.
In addition, it's also important to consider how much furniture you need. You might not need a dresser and nightstand if you have a small bedroom. Instead, you could opt for a smaller bedside table. It's about making the most of your space and choosing furniture that fits well.
It may feel tempting to buy the biggest bed possible, but it's essential to consider how much space you have. You don't want your bedroom to feel cramped and cluttered, so be sure to choose amazing furniture that is the right size for the room.
The trick is to buy double-duty furniture. For example, a dresser serving as a nightstand will save you space and money. There are plenty of creative solutions, so take your time to find the right one for your bedroom.
Think About Style
While comfort and quality are the most important factors when picking bedroom furniture, you also want it to look good in your space. After all, you're going to be spending a lot of time in your bedroom, and you want it to be a space you enjoy.
Take some time to consider the style of furniture that you like and what would work well in your bedroom. Don't be afraid to experiment with different styles and colors until you find something you love. You may, for instance, want to consider a four-poster bed if you're looking for something that makes a statement.
Alternatively, plenty of sleek and modern options are available if you prefer a more minimalist style. No matter your taste, there's undoubtedly furniture that you love.
Take Your Time
Rushing things is never a good idea, especially regarding something as important as your bedroom furniture. Instead of rushing into a decision, take your time to find the perfect pieces for your space. It's worth taking the time to shop around and compare different options before making a final decision.
Don't be afraid to wait for a sale or take advantage of special offers. You can often save a lot of money by being patient and waiting for the right deal.
There are a few crucial factors to consider when picking out bedroom furniture. Comfort, quality, and style should all top your list. By keeping these things in mind, you're sure to find furniture you love that will last for years.