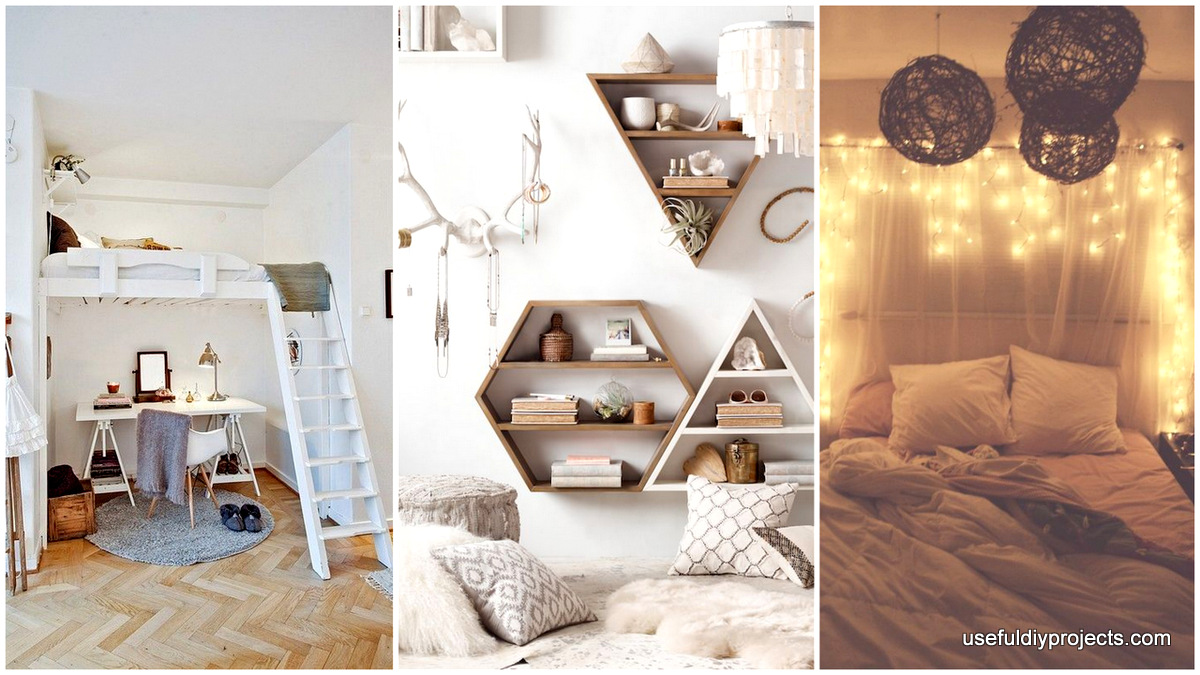 Get Yourself Ready for These 16 Small Bedroom Ideas
There are people who will surely dream of mansions and spacious bedrooms, but there are some who stay humble or simply can't afford the spacious rooms and homes yet. So what can you do for small bedrooms? Make it look spacious and use all other spaces for storage, the comfort of your own bed should never be sacrificed. Here are a few small bedroom ideas that might just fit your needs and have you running out for supplies.
1. Elevated beds are in, add up storage and you have maximized space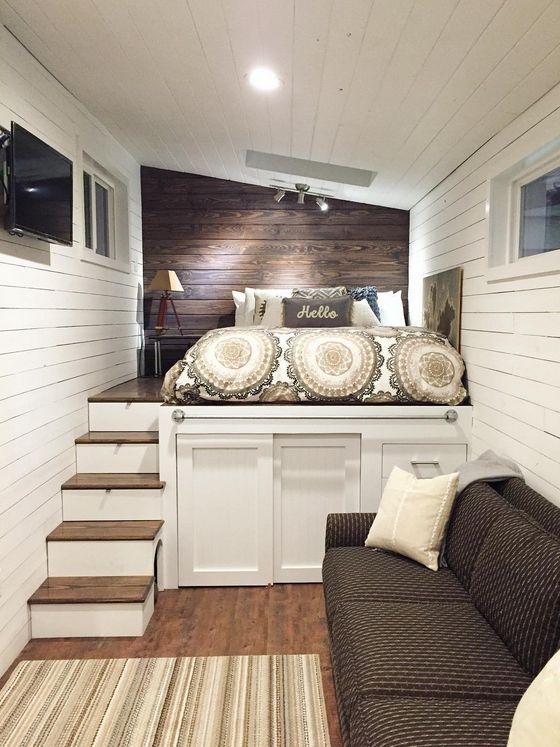 2. Multifunctional beds are best for small spaces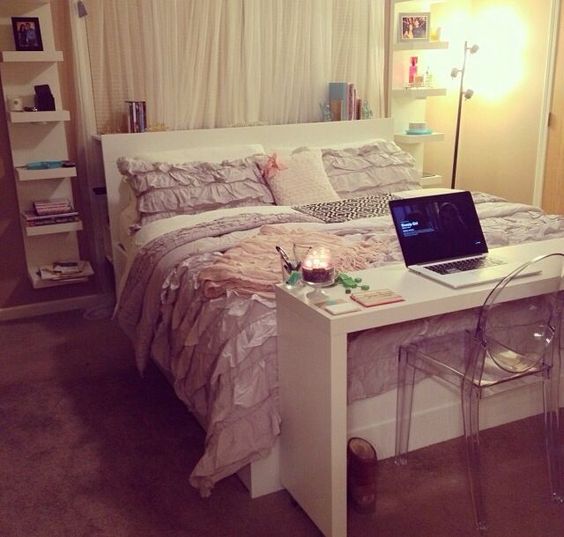 If you already have a big bed that occupies much space, make the most out of it by having a built-in table and shelves. You get the comfort of a large bed with all your things neatly placed and you even have space to do some work.
3. A neat, organized cabinet can definitely save space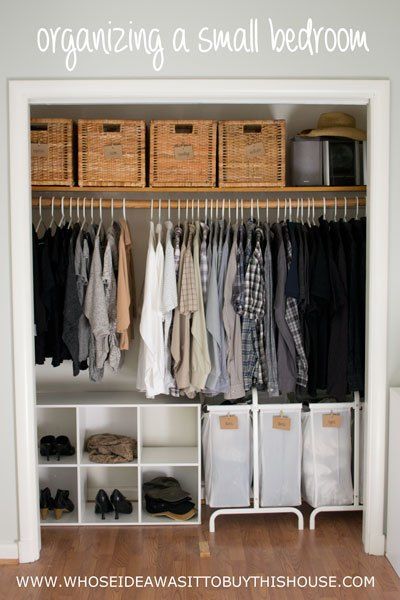 4. Use your wall to have shallow book shelves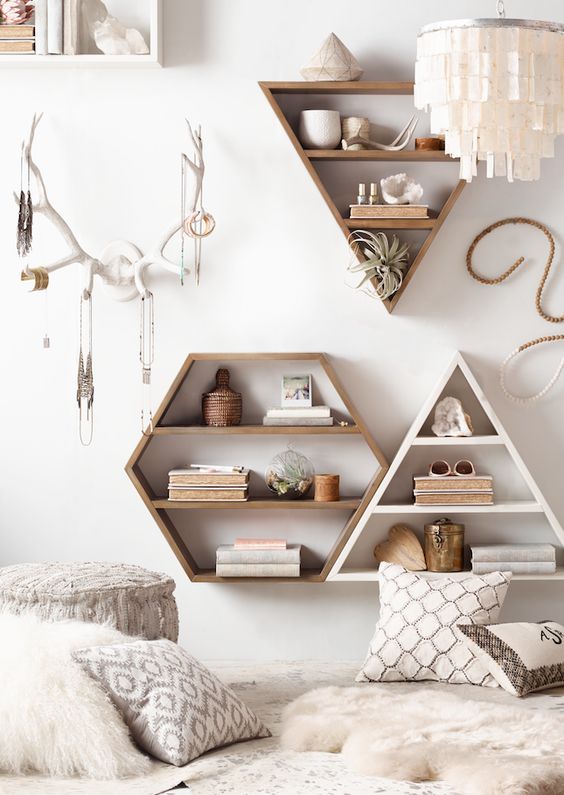 Not only will these book and shallow shelves create a beautiful design in your bedroom, these will also save you some space.
5. Simple but effective wall shelf ideas for small bedrooms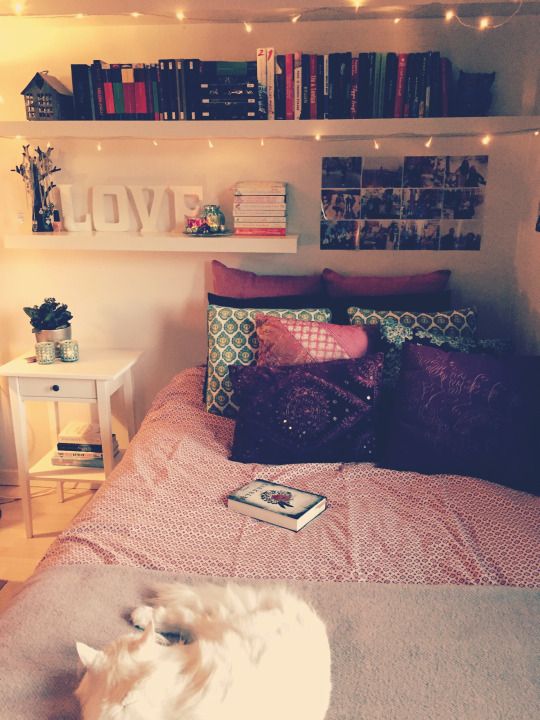 6. This corner wall shelf makes the best out of each space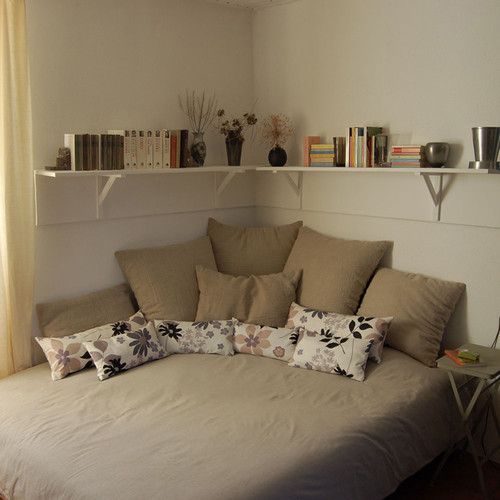 7. Vertical corner shelf is making the best out of a nook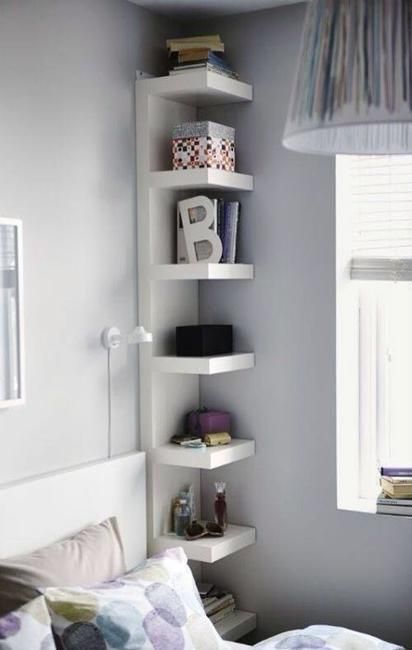 Fill this shelf up with books, your favorite perfumes and other items you need to grab on the run !
8. Do more things on the space above your work table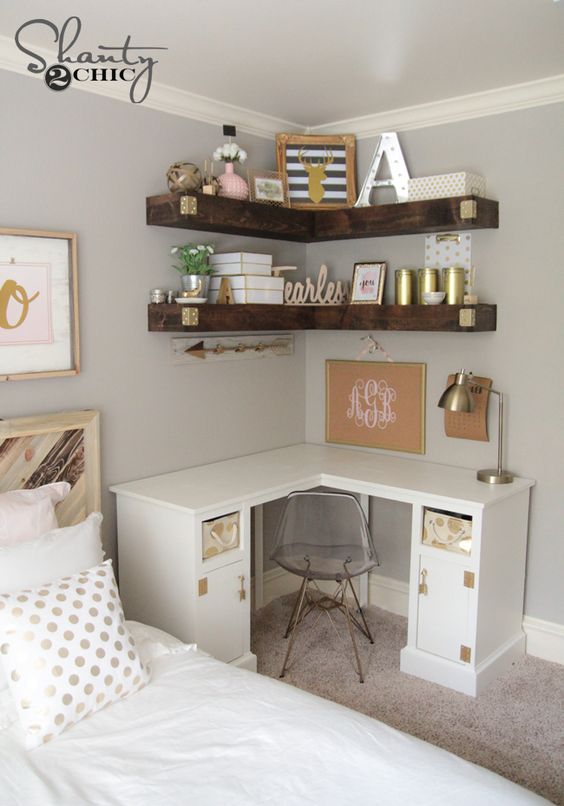 9. Bed and shelf in one is a big hit for small bedrooms
A customize canvas print is a great way to add some charm, color, and personality to any wall in your home. You can get a variety of stylish canvas prints for your living room or even your bedroom. It is the perfect way to add some unique art to any space without the effort or cost.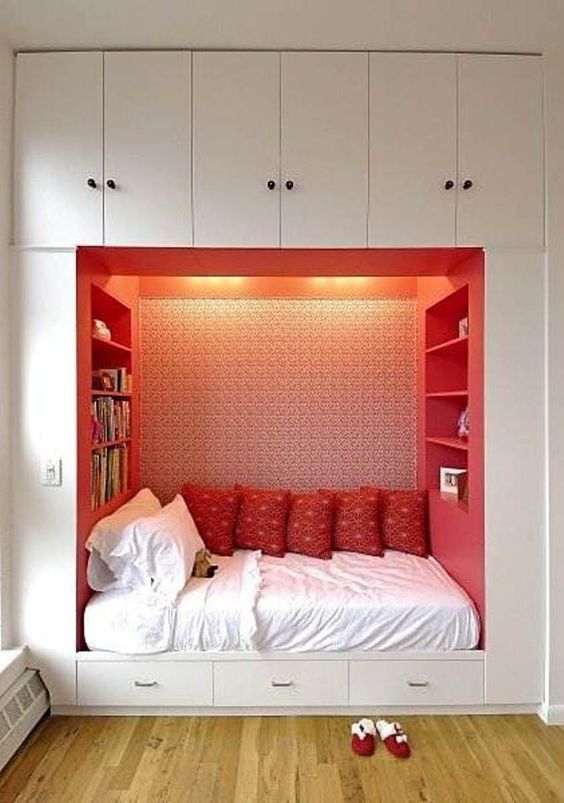 This is a definite space saver and can still offer the best comforts you'll need for a bedroom.
10. Lining up your shelves, bed and table in a proper way creates more space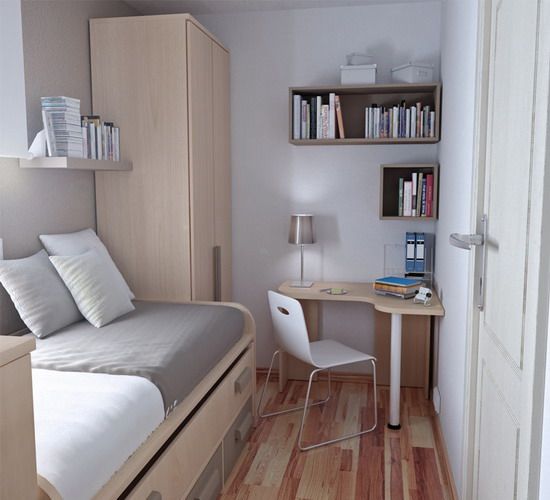 Sometimes it just depends on how you place your bed and all the other furnishings to make a room look bigger.
11. Mason jar holders can save shelf spaces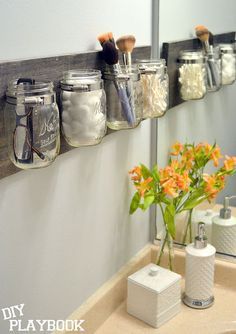 Mason jars is definitely a flexible art and storage material that you can personalize and use as a storage for those small items.
12. Illuminate and drape for a spacious feel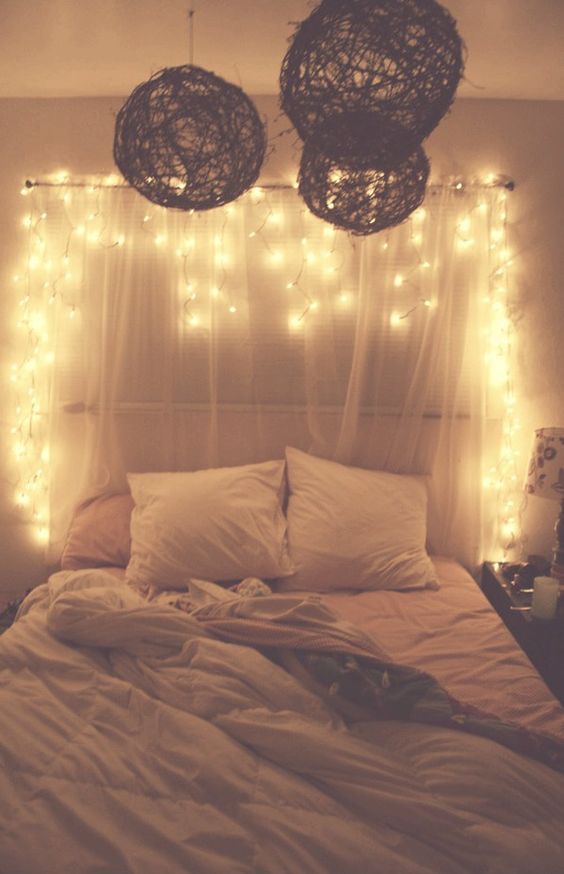 Lighting in a room can definitely change how it looks and draperies can make you have that dreamy feel that you can have in large mansion rooms.
13. Stark white and a large window can change a room's space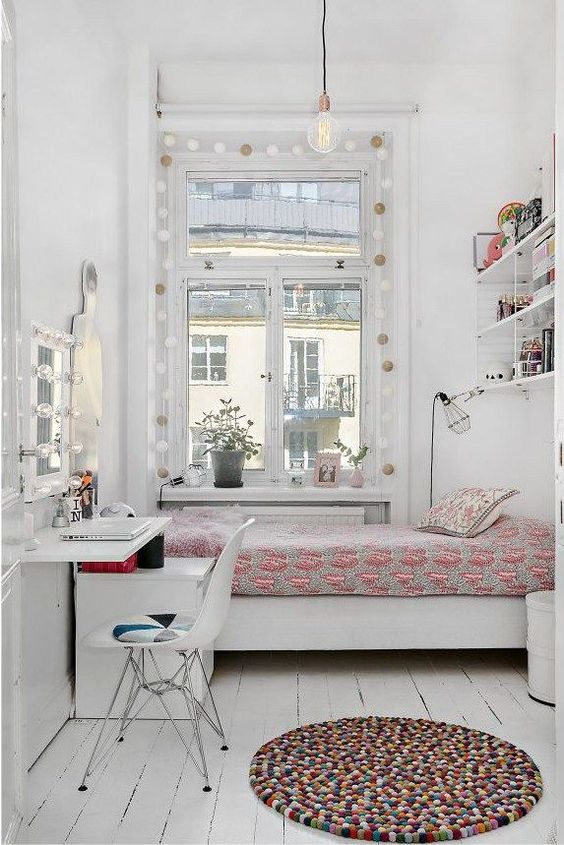 Light and stark white emphasize the feeling of space. Large windows bring in natural light and light colors can make a room pop.
14. You'll definitely need this bedside shelf for beds pushed on the corner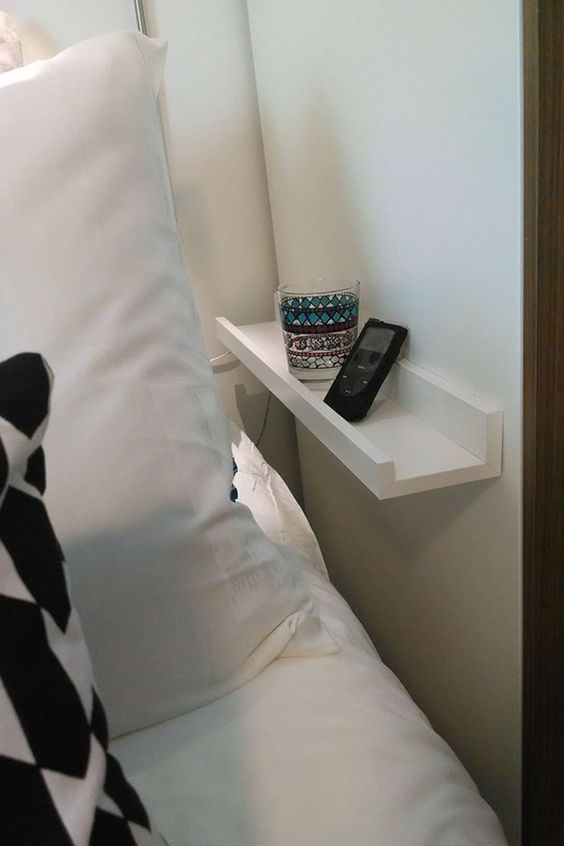 15. Large windows and draperies may create the illusion of space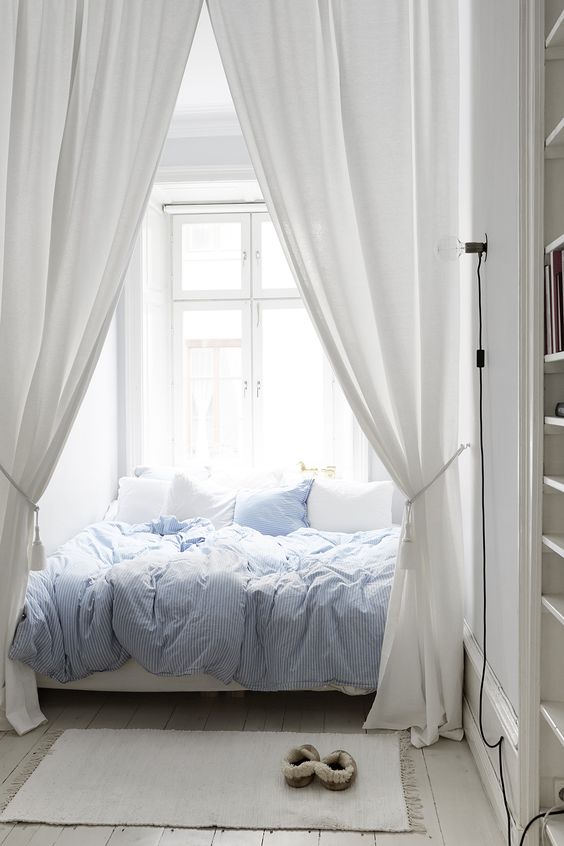 16. Multifunctional bunk beds are now dominating small bedroom designs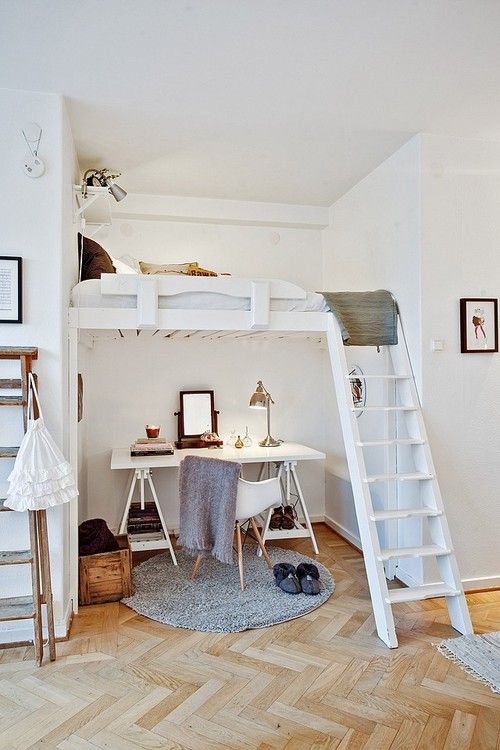 And why not? It brings out convenience and truly maximize space. This works well for your room or for your kids' rooms.
These super tiny small bedroom ideas are something different, situations in which the inhabitant managed to create the extraordinary in small spaces, situations in which the incredible won. How do you see them? We would love to hear your opinion on the subject in the comment section below.