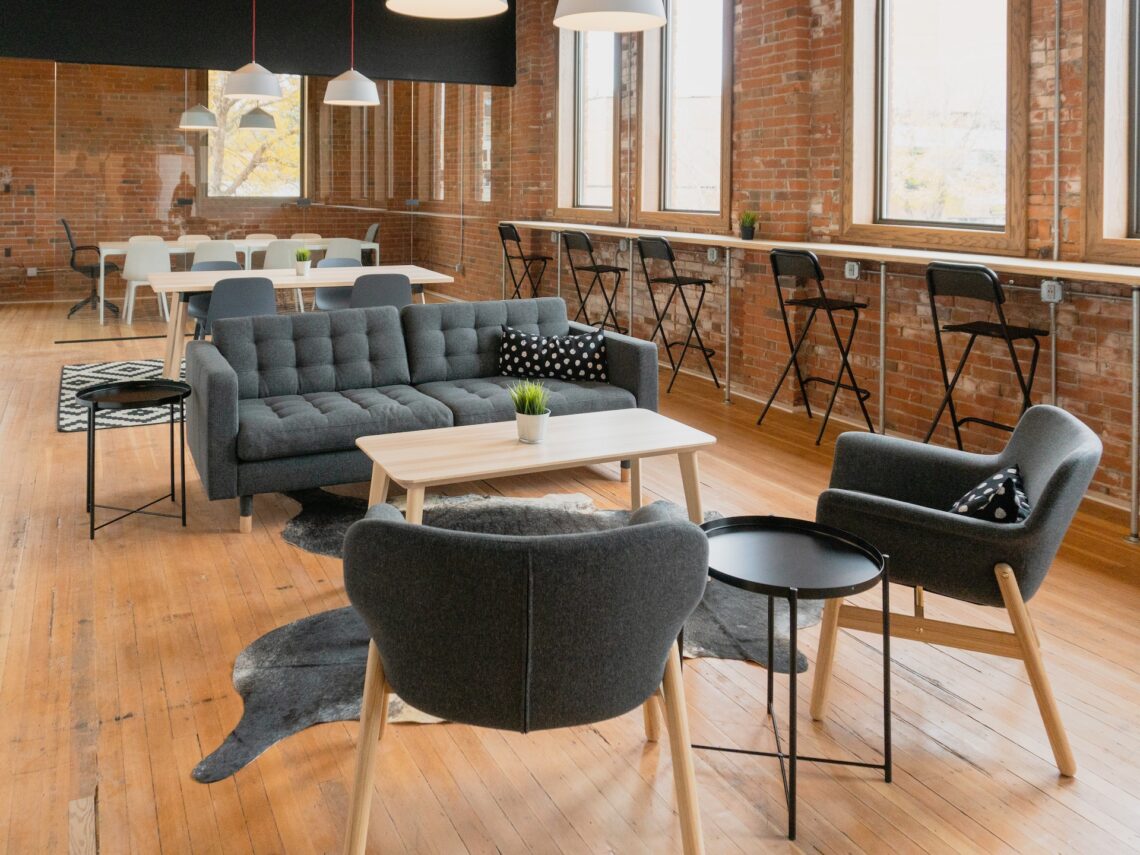 Top Online Furniture Stores for Free or Low-Cost Shipping
When shopping for furniture online, it's important to check out different furniture stores to find out who has the best shipping. Shipping costs greatly impact the final price of your furniture and you'll want to be sure you're getting the best deal. Here, we've rounded up some of the top online furniture stores offering free or low-cost shipping.
1StopBedrooms
1StopBedrooms is an industry leader when it comes to online furniture. This online retailer prides itself on price transparency, showing customers an exact breakdown of costs during the checkout process. Unlike other retailers who bury shipping costs into their products and claim to offer free shipping, 1StopBedrooms offers several tiers of delivery and assembly services, ranging from truly free to White Glove service, which costs $249.99. The White Glove Delivery program includes full assembly of furniture in the room of your choice, along with removal of any packaging or debris.
In addition to free or low-cost shipping, 1StopBedrooms also offers a price match guarantee. The company always passes savings from the manufacturer down to the customer, however, prices can be adjusted if costs go down after an order has been placed. Simply place a call to the customer service team for assistance.
Top Online Furniture Stores – Apt2B
Online furniture retailer Apt2B offers "a variety of stylish products, from furniture to décor, sized for your downtown apartment or sprawling ranch home." The company offers free delivery by default on every product on the website, regardless of how the order ships. For larger pieces and décor items, shoppers can choose White Glove Delivery for $149. The service provides delivery and assembly in the room of the customers choice and removal of packaging. 
The free delivery offered by Apt2B comprises two different delivery types: Entryway Delivery and Parcel Delivery. This delivery is recommended for smaller items or items requiring little to no assembly once delivered.
Blu Dot
Based in Minneapolis, MN, Blu Dot's designers work together "to make good design happen." Their unique design process "is a total collaboration from pencil and paper, materials and machines, even packaging and assembly." The shipping and delivery options offered by Blu Dot vary greatly depending on the items purchased. For smaller items, they offer the following shipping cost structure:
Orders between $1 and $199 – $15 shipping rate
Orders between $200 and $499 – $35 shipping rate
Orders between $500 and $999 – $75 shipping rate
Orders $1,000 and over – $95 shipping rate
For larger orders, Blu Dot offers three shipping tiers: Basic Freight Delivery, Threshold Delivery, and In-Home Delivery and Assembly.
Basic Freight Delivery: Available in select locations in the contiguous 48 states and Canada. Local shipping rate of $169, long distance shipping rate of $269.
Threshold Delivery: Available in the majority of metro areas in the contiguous 48 states. Local shipping rate of $169, long distance shipping rate of $269.
In-Home Delivery and Assembly – Available in the majority of metro areas in the contiguous 48 states. Local shipping rate of $249, long distance shipping rate of $349.
To determine your exact shipping costs, use Blu Dot's Local or Long Distance Lookup tool. Both the tool and detailed information about what to expect with each shipping tier, head to Blue Dot's website. 
Burrow
Modular furniture company Burrow offers a large selection of easy-to-assemble, on-trend pieces for the bedroom and living room. They also sell outdoor furniture, storage pieces, and rugs. Burrow offers free shipping on every single order. There are no minimums and no fine print to read, as the company states it simply wants to get furniture to its customers quickly for free. Unlike other retailers who might charge hefty special freight fees, Burrow's modular design allows the company to pack their items efficiently into manageable boxes  and ship them like a standard package. 
Prior to the pandemic, Burrow delivered orders within a week. They're still getting back to normal and advise customers to check the shipping estimates and delivery details on their website.
Industry West
Every piece from Industry West is expertly curated and has its own unique story. The retailer boasts a large selection of furniture for every room of the home, including lighting and décor. The company charges for shipping according to the total cost of a purchase:

$50 and under = $12.95
$50.01 – $100 = $29.95
$100.01 – $200 = $49.95
More than $200 = 12.5%
Certain large items may incur an additional $99 handling fee. White glove delivery is available upon request and requires additional fees.
Top Online Furniture Stores – Kardiel
Online furniture retailer Kardiel sells beautiful mid-century modern furniture and décor at competitive prices. Kardiel's shipping costs vary from piece to piece and are calculated at checkout. The default shipping method is curbside, unless you purchase inside delivery services during checkout at an extra cost. With curbside delivery, acceptance of delivery takes place at the delivery vehicle. With inside delivery, a safe, dry drop off location will be determined by the delivery agent.
Photo by Michael Warf on Unsplash