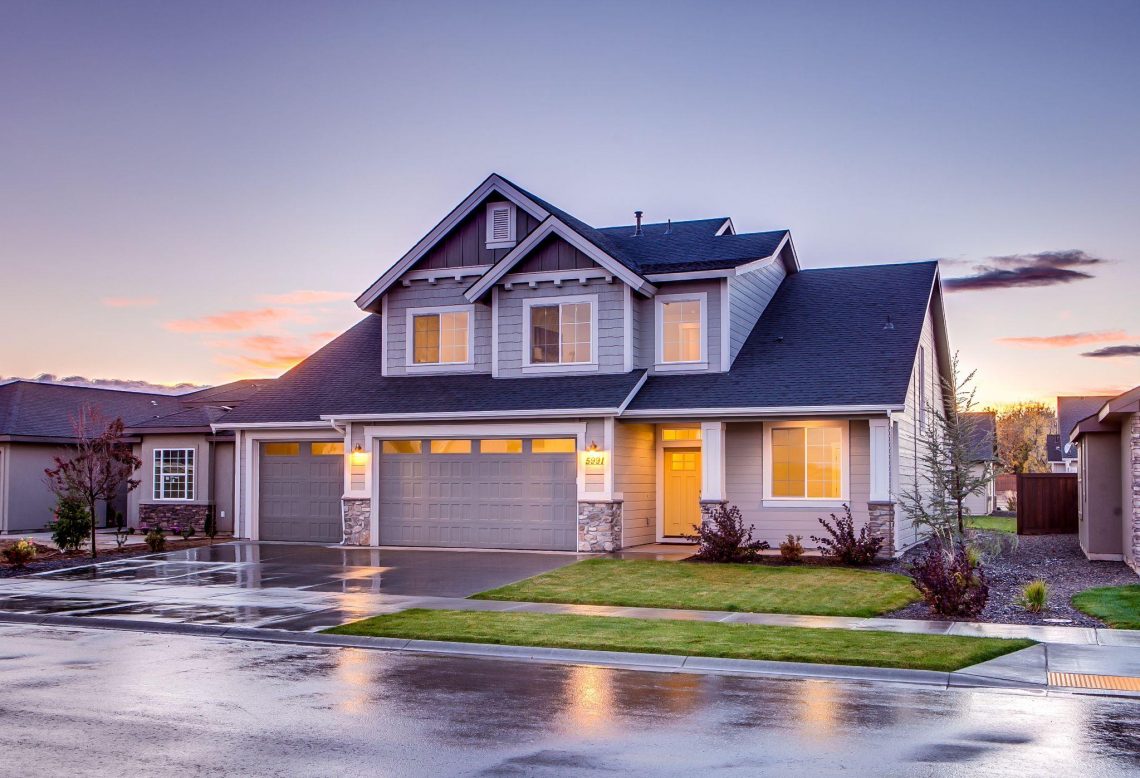 Extension Ideas: 9 Factors to Consider to Create More Space
Do you need to build an extension? Are you looking for extension ideas? To properly expand your house while saving money, follow these steps.
Are you considering adding an extension to your home in Alpharetta? It can be thrilling and overwhelming to build an extension, especially if this is your first attempt. There are many reasons to extend your home. Growing families may require more space. Perhaps you are looking to add a baby room or a playroom. You might want to add an office or study space to your home. No matter what your reason, extensions can be a great idea. When done correctly, they can increase the property's value.
No matter what your reasons are for adding an extension to your home, there are many things you should keep in mind. Extensions can be costly and time-consuming. Before you start thinking about this project, here are 9 factors to consider to make the entire process as simple as possible, extension ideas for everyone.
Is an Extension Cheaper Than a Conversion?
The first question to ask yourself when thinking about a budget extension is whether an extension is as cost-effective as reusing existing unused space.
For example, converting a seldom-used garage or loft space may save you money and provide you with useful additional living or utility space for a fraction of the cost of constructing an extension.
But there will be many situations when converting existing space is impossible and the only choice, if you want to stay at your current house, is to expand.
1. Research
Talk to a local agent in Georgia before you start planning an extension. Find out which improvements are most popular in your area. It's not worth spending a lot on an expensive extension that doesn't break the area's ceiling price. Ask for advice and recommendations from someone you know who has had an extension.
2. What You Want
You need to know what you want from the extension. You can add value to your home by adding extra space to the back, but it doesn't make sense if you don't maximize the use of the space.
Consider your plans for your house, including the addition of more space. Now think about what you need and how that extension could work within the existing space. Don't forget to reuse your existing rooms if you have an extension.
3. Permission
Before you start any major renovations on your property to increase your home value, it is important to get permission. Most people who want to extend a property will need to apply for planning permission before they can do any work. Planning is about controlling how neighborhoods, towns, and cities are developed. It focuses on how land is used, the appearance and landscaping of buildings, as well as road access and the environmental impact of development. You could let this be the end of your vision. But it is crucial to speak with the designated authority in Alpharetta immediately after you begin to plan an extension. Once you've figured out what is permissible, you're good to go.
While councils do not always need planning permission, they will enforce building regulations. It is better to have all the information you need before the project begins than to be disappointed when it doesn't go through. Planning permission is required if you:
The extension you are proposing is greater than the top part of your roof originally.
The proposed extension must not exceed four meters in height and be within two meters of your property boundary.
The proposed extension will cover more than half the property area, excluding the ground covered by the original building.
The original property's total volume is more than 115 cubic meters. Volume is calculated by the exterior dimensions of the structure: height x length x breadth.
For terraced houses or properties in conservation areas or national parks, the total volume of the original property is increased by over 10% or 50 cubic meters, depending on which is greater.
4. Hiring an architect for appealing extension ideas
An architect is required for any large project. A better extension design will be achieved if you hire an architect. Make sure to communicate your requirements to them.
Describe everything you're thinking about, for both the physical space as well as intangible things such as how you want it to feel. An architect can help you realize your vision. A good idea to have an architect on hand for the entire build.
An architect is a valuable resource to have on hand throughout the entire build. They can also help you with electrical redesign to safely expand the existing layout with the help of electrical subcontractors. Visit this page to know more about electrical subcontractors in Alpharetta, GA.
5. Budget
It is important to know how much money you have available for the project.
Although many people are hesitant to mention the budget, the point of setting one is to ensure that you can afford the design and that it is delivered.
The budget does not include setting fees for architects or having contractors and consultants spend more than you can afford. Professional architects will work with you to keep the cost under budget and give you the best value.
Regardless of how exciting your project is, be realistic about the money you have available. Remember that extensions do not generally incur zero VAT.
Keep in mind that all fees for building, materials and professional services will be subject to VAT. All prices are quoted net of VAT because it is a common practice in the construction industry.
It is important to let your design team know what your budget is to get the scheme that you want. But remember, quality and value go hand in hand.
6. Talk to Your Neighbors
Any major construction on your home improvements will have an impact on the lives of those around you, especially next door. You can give them an early notice so that they are aware of what you are doing and see if there are any objections.
It is important to talk with your neighbors early on in the process. This will help avoid any problems later. These could be minor arguments with builders or legal objections if there are disagreements over the works and their effects on each of you.
7. Select the right builder
It is essential to choose the right builder in Georgia for your dream project. If you don't, your dreams will quickly turn into a nightmare. You should research builders thoroughly, look at their past projects, and have many conversations with them. It is important to feel comfortable working with them. You can also look at reviews on the internet.
8. Get multiple quotes
It is more than just a way to find the lowest price. This is a chance to see how builders think and work and to determine how reliable they are.
You need to trust your builders and build a rapport with them. It is important to find the best price, but it's not enough. Don't let your builders turn up late or disagree with your plans for the extension.
9. Choose the right designer
This is the most important aspect of all. Choose an architect with years of experience to make your house stand out and create the best extension possible.
Conclusion on extension ideas
Many homeowners in Alpharetta, opt to expand their homes to increase the space they have without selling. While an extension is expensive, it will add value to your house and make it more appealing to those who plan to stay there for the long term.
But there are many factors to consider before any extension work can be done. If not considered before the start, every stage of the project can cause major disruptions, including initial designs, planning applications, supplies, and labor costs. This article will help you meet your needs and fulfill them the way you want them.