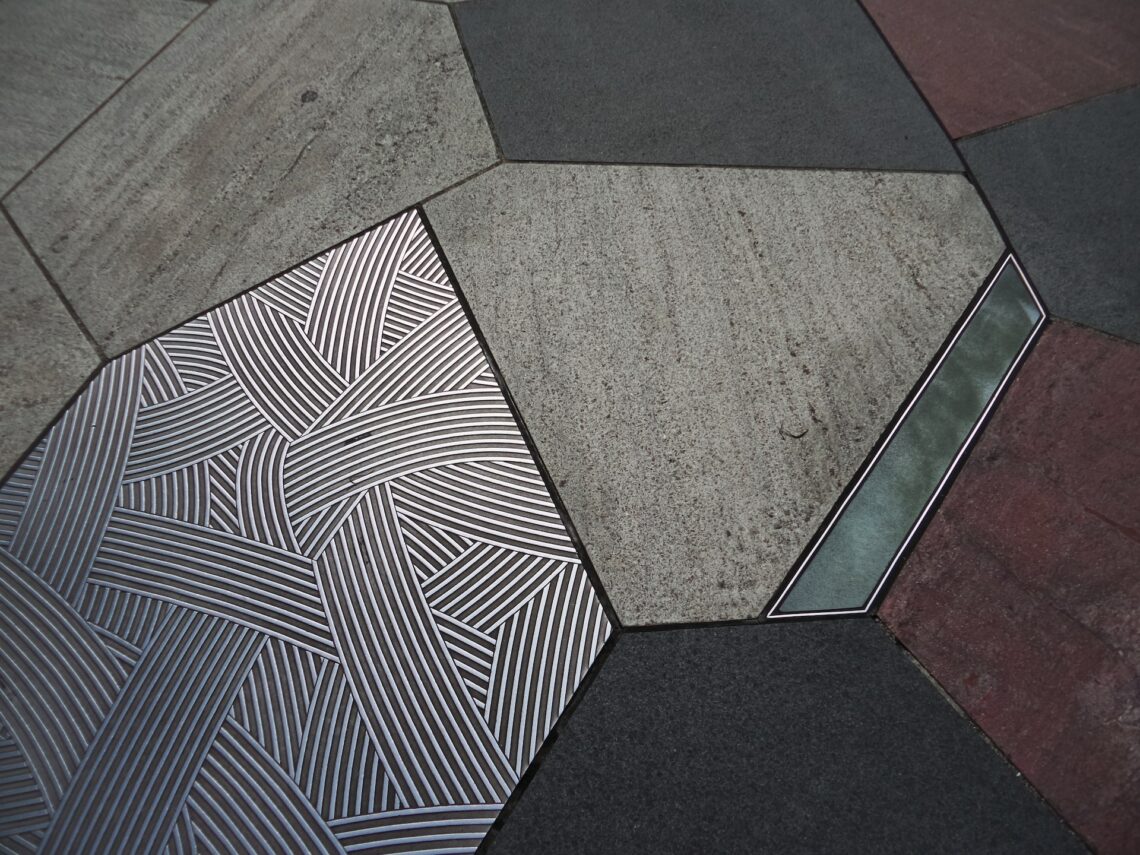 Excellent Ideas to Replace Your Floor
If you're looking for a way to give your home a makeover, consider replacing your floor. Replacing your floor is a great way to update the look and feel of your space. From classic hardwood to sleek tile, there are countless options to choose from. This article details six excellent ideas to replace your floor and help you choose the best option for your home.
Hardwood Floor: Beautiful and Long-Lasting
Hardwood flooring is a classic choice that can truly transform your space. It is timeless, elegant, and luxurious providing you with a high-end look. It is also durable, strong, and easy to maintain. Hardwood flooring can last for generations with minimal care and maintenance, making it an excellent investment for your home. There are many types of hardwood floors available, including:
Maple
Oak
Cherry
Walnut
Ash
The type of wood you choose will depend on the look you want to achieve. For instance, lighter wood will provide a light and airy feel while darker woods are great for creating a warm and cozy atmosphere.
Replace Your Floor – Choose Epoxy Coating
If you're looking for an unique, long-lasting, and easy-to-clean flooring option, then epoxy coating may be the perfect choice for you. Epoxy coating is a two-part resin that is poured onto the floor, forming a hard and durable protective surface. This coating is particularly useful in high-traffic areas where moisture or chemical spills may occur, as it is highly resistant to damage. Epoxy coatings are available in a variety of colors, so you can choose the perfect color to match your décor. Opt for floor installers in Saint Louis for professional services.
Replace Your Floor with Bamboo
Bamboo is an increasingly popular option for flooring as it is both aesthetically pleasing and environmentally friendly. It is a rapidly renewable resource, making it a great option for those looking to reduce their environmental footprint. Bamboo flooring also has a unique look that can add character to any room, while being surprisingly durable and easy to clean. Bamboo is resistant to warping, so it's less likely to have issues with temperature and moisture than other types of flooring.
Keep the Tiles Clean
TIles offer a variety of colors, styles, and sizes to choose from and can be used in almost any room in your home. The downside is that they can be difficult to clean and maintain, so it's important to keep them looking the best. Regular sweeping is the first step to keeping your tiles clean. Sweep up the dirt and dust on a regular basis so that it doesn't accumulate and becomes hard to remove.
When cleaning your tiles, it's also essential to protect them from damage. Don't use harsh cleaners or abrasive scrubbing pads, as they can scratch or dull your tiles. Ensure to rinse the area thoroughly after cleaning and let the air dry. Avoid using heavy objects or furniture on your tiles as they can chip or crack them.
Opt for Vinyl
Vinyl material can be a great choice for replacing your old floors. Vinyl is a man-made material that is both durable and easy to clean. It can withstand heavy foot traffic, making it ideal for high-traffic areas in your home.
Vinyl is available in a variety of colors and patterns, giving you the freedom to express your own style. You can also choose from different textures so you can easily create the look you desire. Vinyl is waterproof and resilient, making it perfect for bathrooms, kitchens, and other damp areas. If you are looking for a company to repair and maintain your home, learn more about eavestrough maintenance.
Install Wooden Flooring
Wooden flooring adds an element of sophistication and warmth, and it's also incredibly durable and easy to clean. Wood flooring comes in a wide variety of options, from traditional hardwoods to engineered wood.
The type of flooring you choose will depend on your budget, lifestyle, and personal preference. Installing wooden flooring can be a great project if you have the tools and skills necessary to complete the job properly. If you're not confident in your ability to install it yourself, hire a professional who can provide expert advice and get the job done right.
Endnote
Replacing your floor is a great way to update the look of your home without undergoing an expensive remodel. There are many options to choose from, whether you're looking for something simple and clean or something more luxurious and eye-catching. Consider your lifestyle and budget when deciding on the best floor replacement for your home. By implementing the above ideas for your floor, you are assured of an excellent floor.
Photo by Possessed Photography on Unsplash