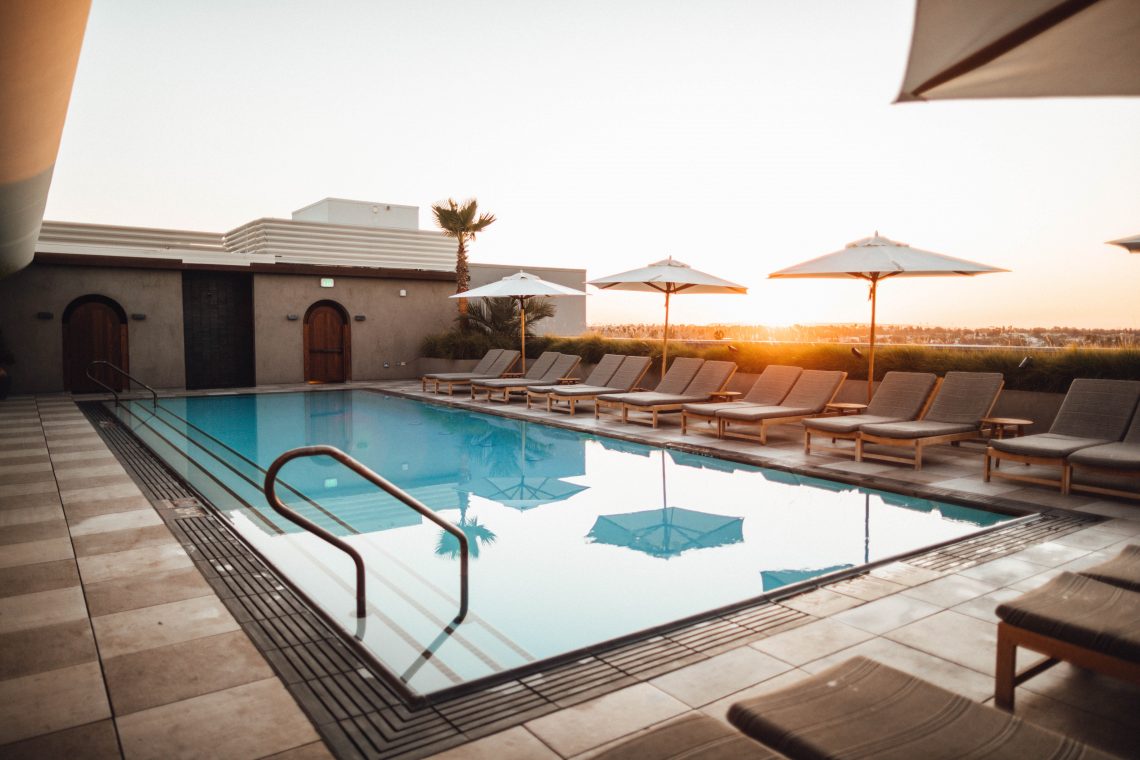 Enjoy the Moments of Making a New Home with Home Improvement Tips
The real estate market is in a slump, all thanks to the global pandemic and its toll on people.
While many people eyeing to sell their home have chosen not to. It is because they've thought to stay put until things get better. Is this your story too? Well, suppose you're one of the people who decided to stay in their house instead of moving. In that case, it's necessary to consider some home improvement tips.
Know that minor home improvements go a long way in making your house comfortable and adding value to it. Yes, you can consider building a sunroom to get away with dreary Canadian winters or a backyard deck.
Do these home improvement tips impress you? If yes, then reading on is the best thing that you can do. It is because you'll get to know some tasks you must invest in. Also, you'll learn about some tips for increasing the value of your home. Let's get discovering with what these are:
Remodeling the Kitchen:
A kitchen is the heart of your home, and that's the reason updating this room is worth spending money on. According to a resource, your kitchen gives you 60%- 120% of the investment.
But, restrain yourself from making your kitchen fancier than other parts of your house.
It is because the enormous kitchens, upgraded countertops, and appliances make your kitchen look more like a fancy restaurant kitchen. And, homebuyers don't want that.
Thereby, keep the potential buyers in mind before investing your time, money, and efforts in a fancy remodel. It is because not many people would want to pay for a deluxe kitchen.
Home Improvement Tips Impressive Kitchen Paint
Kitchen remodelling prices can significantly take a dig in your pocket. But, that doesn't have to be accurate, especially if you're getting the biggest bang for your buck by eyeing at colour.
Homebuyers consider a coat of fresh paint in modern colours to go a long way. By doing so, you can significantly update the look of your kitchen. You can also consider low-VOC colour as it marks your eco-friendliness. This also helps your family avoid breathing in dangerous chemicals. These may be benzene that comes out from a regular coat of fresh paint.
Energy-efficient Appliances
Replacing old appliances really helps you in increasing the value of your house. Therefore, it is worth using energy-efficient models as a switch. These are better for the environment and also help you in saving money by using less energy.
Potential buyers look for ways to save money, especially when it comes to buying an old house. Now that you're reading about energy efficiency consider making your paradise smart.
Bathroom Addition:
Does your home have only one bathroom? If yes, then experts recommend you to add a chunk of investment by adding another one.
Look for any extra rooms or underutilized spaces to satisfy your needs. You can also consider other spaces like areas under your stairs or closets. Check-in with an architect and interior designer to find an apt space for your bathroom.
Know that the cost of adding a bathroom usually depends on the additions you're eyeing at. The price of accessories and outstanding features also add to the total cost.
Swimming Pool
You have a swimming pool at your place because of your husband and children's passion for swimming. Now that you have one of the best fiberglass pools in your home, spread the word about their eco-friendliness, time-effectiveness, and cost-effectiveness to bring fun and relaxation to your backyard.
Know that a pool can add value to your house, provided you have a place in a warmer climate. Also, note that the style of the pool fits the neighbourhood and doesn't take up the entire space. After all, you need space for playing and gardening.
Ensure having a well-maintained pool as the cleanliness will enhance the appeal significantly. Turn attention to these requisites if you feel that your pool misses upon specific characteristics.
Reinvent your Room
Adding a new room to your home can be incredibly expensive. Therefore, going in for reinventing your existing space is the best way to save money. You can either finish a basement or convert the attic to a bedroom. Homeowners can also add small apartments or over the garage.
Before demolishing the rafters and walls, ascertain how you and potential buyers use the space. Potential buyers generally consider the versatility of rooms as these have greater appeal. Basements also work wonders as game rooms and craft rooms, especially if you have high ceilings.
Replace Worn Out Rugs
Take a glimpse over your home's soft flooring. Do you notice any rug stains or worn-out carpet?
Well, it is vital to know that nothing turns buyers more than the mere thought of replacing all the home flooring. Although you may wish to return these independently, a limited budget may put a period to the plan.
Start by replacing carpets- room by room. Choose the room with the maximum wear and tear, and then continue the process if your finances allow.
Basic Updates
If you wish to uplift the value of your home, never turn a blind eye to essential updates. Make sure you keep the paint fresh, fix the roof during leaks, replace the rotting wood, and get rid of the mold, if any.
Chores like these help in keeping your home from deteriorating over time. Buyers always wish to have a healthy, solid, and safe house that showcases regular maintenance.
Homeowners generally replace the electric wiring in their homes, repaint the outsides, and replace the plumbing as essential updates. And, why not? They say that these projects help keep the house in tip-top shape so that the value enhances whenever home selling is in the picture.
Final Walkthroughs on Home Improvement Tips
You may have several options for improving your home, which of course, adds value to paradise. But, remember that the more essential things you consider, the more will be the finances. This saying holds value when there is a peak in the housing market.
If you wish to remodel your home, it is worth concentrating on smaller projects for making more appeal to budget-minded buyers. Lay utmost focus on upgrades that add comfort as well as character to your home.
What are the upgrades that you're considering for your home sweet home? Hopefully, you've found your answer.
Author Bio: John Muller is a lifestyle coach and an interior décor consultant. Recently joined as a contributor to the Outreach Monks team, his work usually revolves around sustainable designs and décor ideas. He has also been awarded for her outstanding contribution to leading magazines and architectural dailies.
Photo by Roberto Nickson on Unsplash