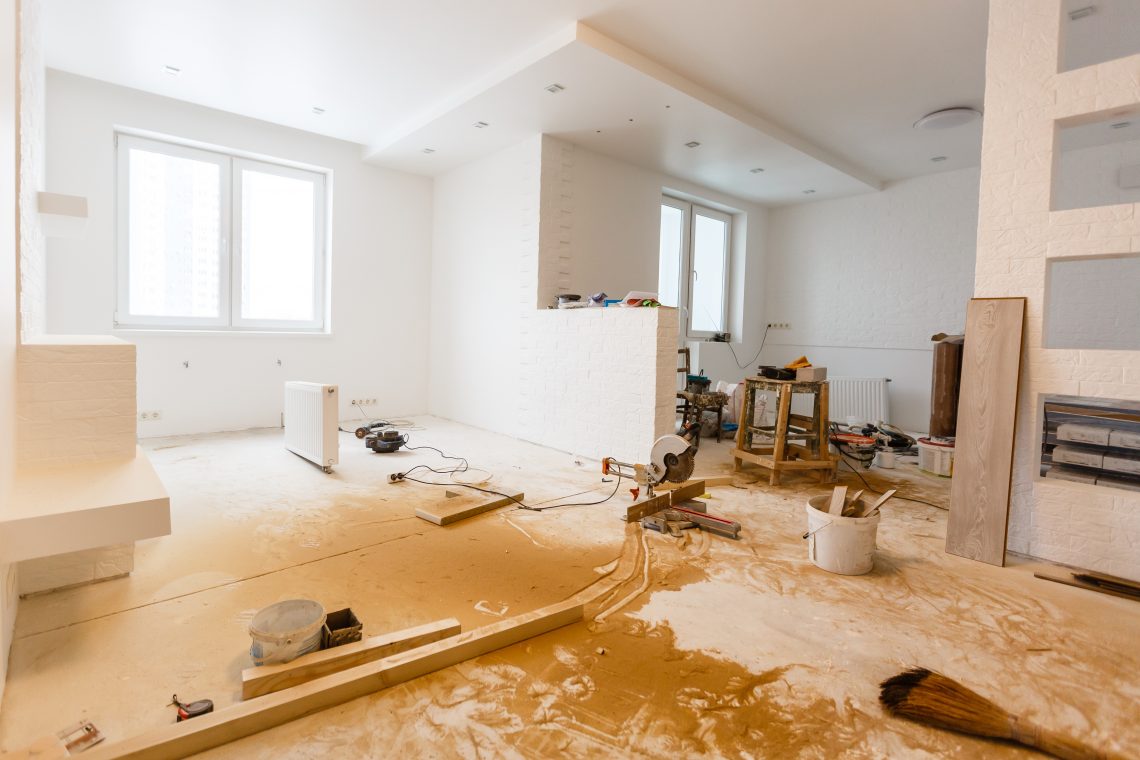 6 Ways To Remodel Your House On A Budget
Thinking about ways to remodel your house? The cost of home renovations often discourages homeowners from having one. According to Home Advisor, remodeling your house can cost anywhere from USD $15,000 to as high as USD$250,000 for a 2,500-square foot home. Of course, everything will depend on the type of works that needs to be done.
Fortunately, sprucing up your home doesn't need to cost an arm and a leg. There are some ways that you can do to significantly scale your fees down. Here are some budget-friendly home renovation ideas that won't burn your pockets.
Declutter To Remodel Your House
You can't go wrong in cleaning to make your living space instantly look better. Decluttering is the first step if you want to remodel your house.
Setting aside or disposing of unnecessary items can help you get a better idea of how the proposed renovation should look like. Doing this can also help you decide the actual works that need to be done. Re-arrange some of the furniture pieces. Making an inventory will help you identify what you need.
Give some of the items away or sell them. Doing the latter can add some funds to your remodeling project and helps you save you a few dollars more.
Upsizing Isn't Always the Solution
An expansion isn't the only solution to a crammed home space. To give a room its much-needed floor space, check whether you can maximize your cabinet space or purchase multi-purpose pieces for furniture such as an ottoman bed, to save on storage space.
Instead of demolishing your walls, consider replacing shelves with pull-out drawers in just about any space in your home. Have built-in cabinets to store your kitchen items and goods. Having a pull-out or wall-mounted bed, isn't a bad idea, too.
Before you start your remodeling, you must check the condition of your roof. If it's showing cracks or any other issues, it would be a good idea to go for roof remodeling. While it might seem like a big project, a new roof is an ideal way to improve your home's value.
Knock Your Walls Down by Yourself
For major home remodeling projects, demolishing some portions of the house is necessary before changes could be made. Industry estimates reveal that demolishing a home costs USD$9,000 on average.
Of course, knocking down some portions of your home costs less but tearing down the walls by yourself will save you a few hundred. But don't give in to mindless wall-wrecking right away, no matter how stressed you may be. Check whether the walls you're about to break are load-bearing, and don't forget to score your ceiling. Be mindful of the heating, ventilation, and air conditioning (HVAC), plumbing, electrical systems that may be in between your walls. Take adequate precautions and have the proper tools to avoid hurting yourself.
Choose A Value-for-Money Contractor
Again, depending on the kind of remodeling works that need to be done, expect to spend a few thousand for the services of the home contractor. A common industry practice indicates that home remodeling contractors HHC are paid anywhere from 10% to 15% of the total project cost.
Don't jump at the service provider that offers the cheapest rates right away. Ask for referrals from the company and talk to them to assess the work done. Try to negotiate with the contractor, and ask if you can pay actual builders' costs –which are significantly discounted—on finish materials.
Add Natural Light Without Installing New Windows
Proper lighting can give your home an illuminating and airy feel, adding to its visual appeal.
Consider window tinting for your home to brighten up your living spaces without compromising energy efficiency. Of course, you can't go on putting up windows on every available space in your home, as they can contribute to reducing energy efficiency in your home.
If you're looking to remodel your house by adding another window, expect to spend anywhere from USD$1,000 to USD5,000 for the siding, framing, and finishing per window.
If you don't have enough budget but are in dire need of light in some of your living spaces, let the light in using artificial ways. Place a recessed ceiling light, have light tubes installed, and add more mirrors around the house.
Focus On Minor Upgrades That Have Major Impact
Sprucing up your home may only need a few hundreds' worth of artwork and other wall decorations. You may be surprised how a few additions like these, as well as plants and candles, can do to your room.
Moving your kitchen sink and toilet are two of the more expensive renovations you can have in your house. According to various online sources, a kitchen rehab can cost homeowners from USD$25,000 to USD$60,000, more if you're going to transfer it. Major bathroom renovations can be as high as USD$33,000.
Instead of renovating the whole bathroom, consider upgrading the door and fixtures to spend hundreds instead of thousands. You can change your showerhead and make it look modern, or place stylish mirrors to give your space a five-star hotel vibe.
The Bottom Line
Home renovations don't need to be costly, and the tips discussed in this article will help you rejuvenate your living spaces on a shoestring budget. If you're doing it yourself, don't forget to have someone with you, whether a friend or a loved one, for a more enjoyable home remodeling experience.