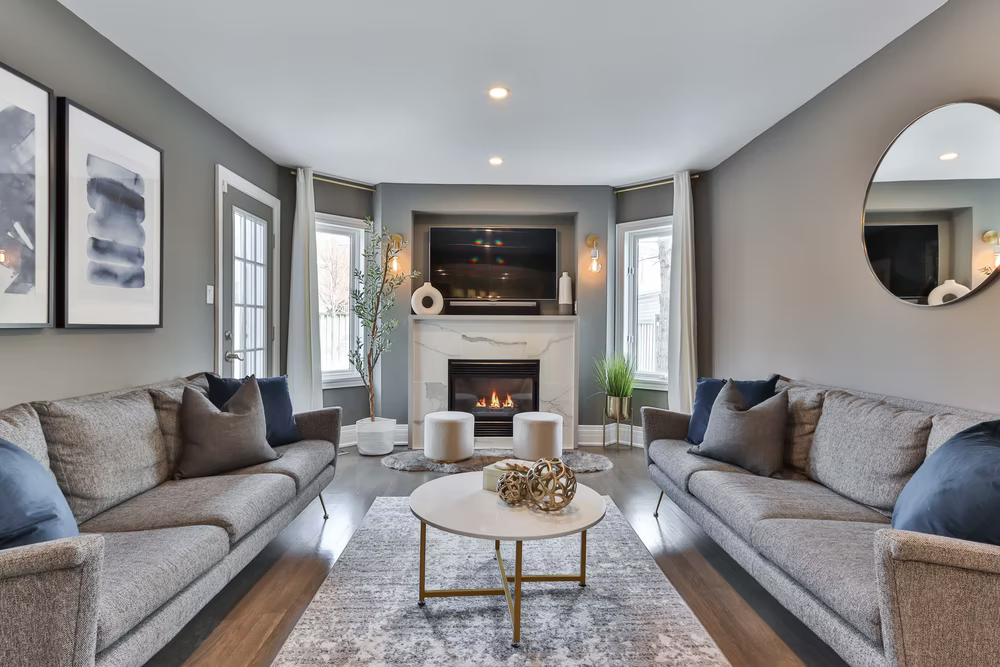 Effective Ways To Keep Your House Warm And Cozy
Whether you're more of a winter person or you prefer the summer, there's no denying that it's never good to have to endure the cold of an intense winter. Once the fall begins, and you start taking out your sweaters and anticipating the return of your favorite pumpkin spice drink , you need to also consider how you'll keep yourself and your home warm in the coming months. Here are some effective ways to keep your house feeling cozy and warm.
1. Invest In Insulation
One of the best ways you can keep warm during the winter without cranking the heat all the way up and getting a ridiculous electricity bill is to insulate your home. Start off by sealing the gaps around windows and doors that leave a way for the cold air to enter. After that, move on to the windows which are the biggest cause of heat loss. Next up is insulating your attic to stop the heat from escaping through the roof. All of these steps can easily be done by yourself with the right materials and by following the correct installation processes.
2. Don't Neglect Home Maintenance
Home maintenance, in general, is an important aspect of keeping your home comfortable and in good shape. This specifically applies to the winter as well since it helps you maintain a warmer house. Make sure you replace your furnace filter at least once a month to keep it running efficiently. If you have a chimney, make sure it's consistently cleaned so that when the cold hits, you can use it straight away. Don't forget to also check the roof for any loose or missing shingles to avoid water leaks and keep the cold out. The ideal is to run a full house check-up during the end of summer or early fall to make sure everything's working fine.
3. Update Your Heating System
There are many types of heating systems out there, each designed for different conditions; whether it's HVAC systems, boiler systems, or furnace systems. Regardless of the system, you have installed in your home, they all need regular inspections and maintenance before the winter hits. Most importantly, the heating gurus at serviceemperor.com/blog/how-do-i-know-if-i-have-a-heat-pump/ believe that it's essential to differentiate between a heat pump and other conventional systems. Since boilers are considered quite conventional, make sure to replace it if it has been around for more than 10 years.
4. Add Rugs & Heavy Curtains
Lots of research has shown that uninsulated floors are the reason 10% of a home's heat is lost. This is even greater if your floors are left completely bare, which is why adding rugs around the house is a great way to keep warm. If you have wooden floors, it will stop the cold air from escaping in between the gaps. Not to mention, it will make your home look and feel cozy and relaxing. You don't have to choose one huge run for an entire space, however, a few small ones would do the trick, and don't forget the bathroom!
5. Use A Humidifier
Many people believe humidifiers are only used for those suffering from allergies and to keep the air clean. However, humid air, in general, feels a lot warmer than dry air, which is why humidifiers can add a lot of warmth to your home during the winter. This is especially because constantly running the heat strips the indoor air of its humidity which causes heat loss in the house. Even though they are a bit pricey, it's a great all-year-round investment that will definitely pay off.
6. Make Smarter Choices
When it comes to keeping the house nice and cozy, there are some smart changes you can make around the house. For example, you can change up the furniture arrangement to keep it away from any doors or windows so that you're sitting cozily on your couch. You can also pile a stack of blankets in a basket or chair in the living room to not only grab it when you're cold but also give the room a cozy feel. Another smart hack to keep the oven open after using it to warm up the house, which means you should definitely bake more to keep warm!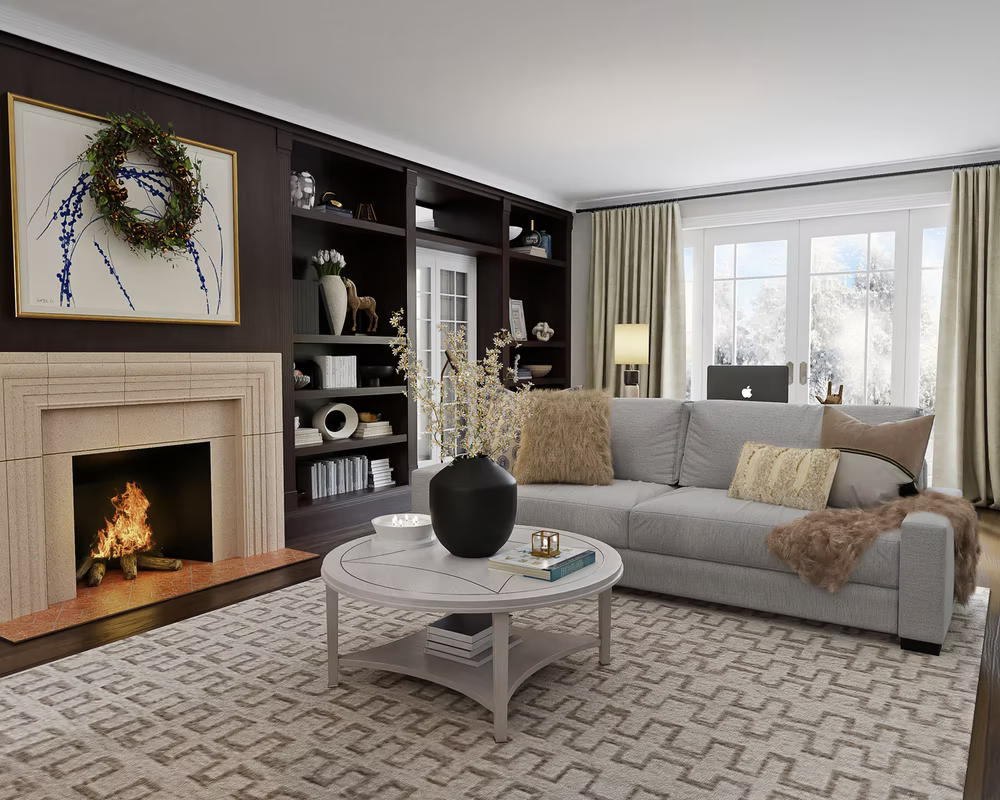 There you have it. These ways are the simplest yet the most effective methods of keeping your house warm and cozy during the cold winter months. The most important thing to keep a house warm is to consistently fix it up and maintain it. There are also more everyday ways to keep yourself warm like bundling up in layers or eating warm food and soups instead of bags of dry chips and soda. Stock the house with some cozy winter food and bundle up in front of the fireplace with a book.