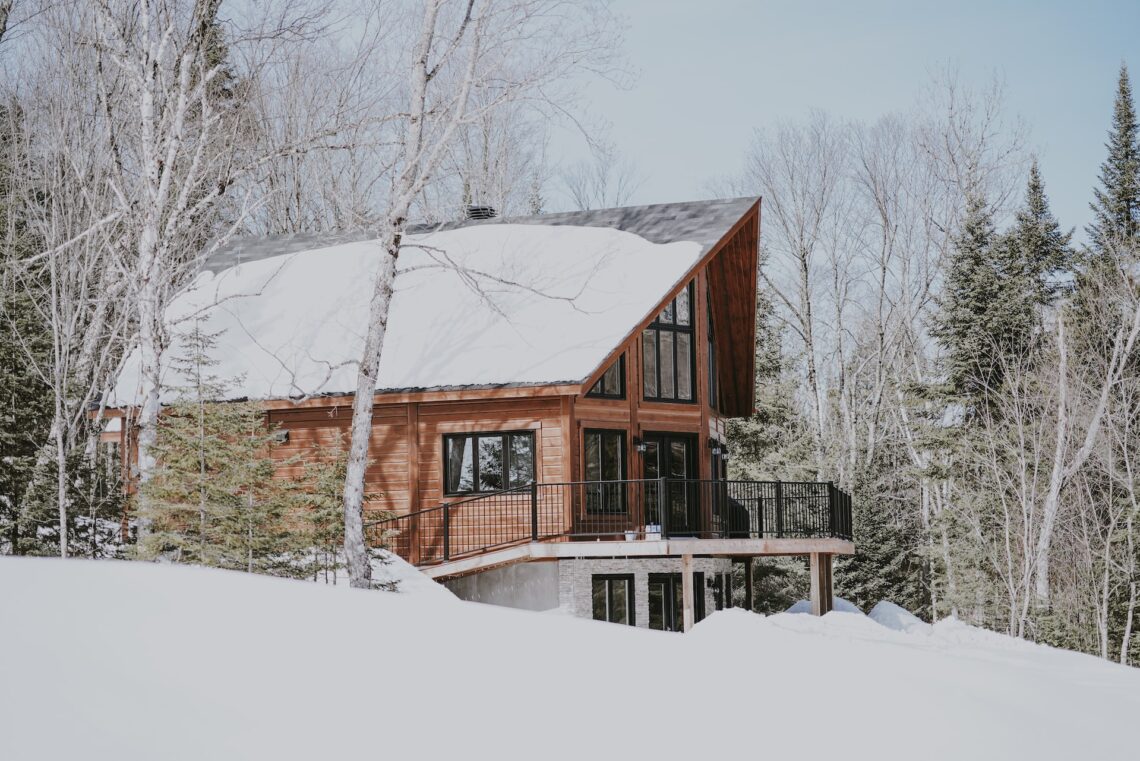 DIY Winter Home Improvement Projects
When cold weather sets in and you are trapped indoors life can get a bit boring.  Don't let the winter weather keep you from improving your home, especially if you are considering selling your home this spring.  Starting early on home improvements will give you more time to make necessary fixes and list your home before the competition. Consider these 5 DIY winter home improvement projects that will help you sell your home quickly and for a great price. 
Seal up cracks
Drafty homes are far from inviting or cozy, which means they are harder to sell.  Luckily you can reduce a lot of drafts on your own. Start by checking for airflow around windows and doors.  A simple way to check for drafts it to simply run your hand along window sills and doorways. Any area where you feel a draft needs to be sealed. Remove old caulk from around windows with a putty knife. Clean away all dirt and dust before wiping the surface dry. Next, apply a fresh bead of caulk around the outside perimeter of the window. If you notice larger gaps around your windows fill them with gap filler such as foam rope.
Exterior doors will need weatherstripping to really seal out cold air. Weatherstripping can be cut into segments and then applied around the perimeter of the door jamb. Finally, install a door sweep along the bottom of the door. This will prevent any air from sneaking in around the base of the door. Sealing up leaks around the windows and doors can reduce airflow by about 25%. Reducing airflow will lead to lower energy bills, higher appraisal price, and hopefully a higher sale price.
Paint
Nothing makes a house feel brand new like a fresh coat of paint. If you are considering selling this spring, you should stick with neutral tones. These are preferred among buyers and provide the right colors for staging. A general rule is to provide a neutral paint color for the primary living areas including the living room, family room, entryway, dining room, and kitchen. From there, add contrast with your favoritte shades on the trim.
Switch to LED light bulbs
It may not seem like a big deal, but switching to LED light bulbs can save quite you quite a bit of money. Residential LED light bulbs use 75% less energy than incandescent lighting. They also last 25 times longer than regular bulbs. You can also go a step further and install smart light bulbs that will further increase your energy savings.
Replace door and cabinet hardware
Old door and cabinet hardware can make your home look outdated. During the winter, updating your hardware is an easy and very inexpensive project. Choose drawer pulls, handles, and knobs that match the style of your house but are popular among buyers. Matte black, brass, and polished chrome are generally in style.
DIY Winter Home Improvement Projects – Do a safety check
It's easy to forget that house fires can occur in and around our homes at any time, which means most of us rarely consider if we are prepared for a fire. Fortunately the winter is the perfect time to check your home's fire safety. Start by changing your smoke detector batteries and test the smoke detector as well. Next, make sure your fire extinguishers are still in an easier spot for you to access. Finally clean out your dryer vent where loose lint can build up and catch fire.
With mortgage rates still high and inflation keeping home buyers from jumping to purchase a home, you will need to have your home ready to sell in the spring.  Simple home improvements done over the winter can really add up and drastically increase your chances of selling your home quickly and for a great price.
Photo by Annie Spratt on Unsplash