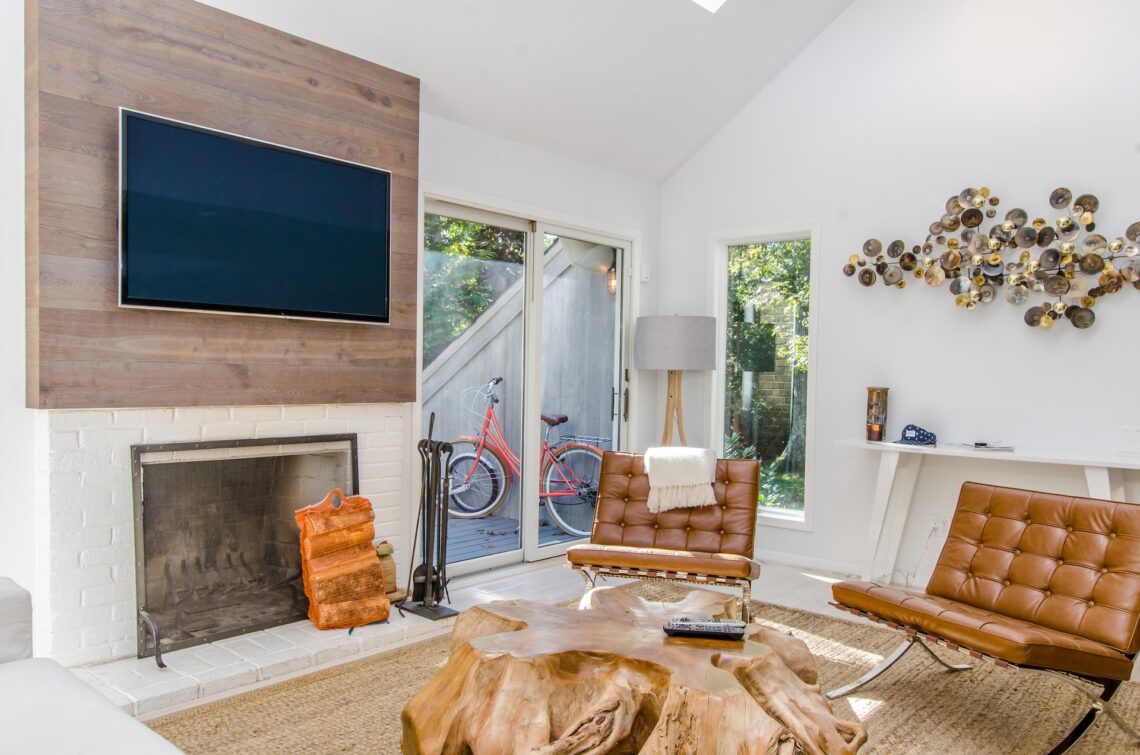 Budget-Friendly Upgrades: 7 Tips to Enhance Your New Home
Are you looking for budget-friendly upgrades? If you have recently moved to a new city, you may be tired of hefty spending, months of planning, the long-distance move, and investing your time and energy with contractors to get the best results. Now, your final wish must be to bring some updates to your new living space to start living comfortably. 
This is particularly true if you have moved to San Francisco, known for being one of the most competitive housing markets in the country. With the median home prices recently declining, it's the best time for homebuyers to buy and invest in their new homes. But the question is, how can you enhance the overall look of your new home without spending a lot of money? If you have moved from another city, you might be on a very tight budget. 
Well, thankfully, some smart home upgrades are not only budget-friendly but can be done without significant investment of time and energy. To help you with that, we will discuss the seven budget-friendly home upgrades you can easily manage in a limited time and budget.
So, without further ado, let's get started!
Declutter First
Before you start renovating, how about you declutter first? This will be easy given you have just moved to this place. If you have packed your old home smartly and planned the move well, you wouldn't have any useless stuff to begin with.
With the help of affordable San Francisco movers, move only the used and needed items to your new home. Donate or sell the stuff you don't use anymore, or ask the movers to move the excess stuff to a storage unit. This is especially helpful if your new house doesn't have a lot of space. 
You can always bring the stuff from the storage unit whenever you want to, but it gives you more space to work with in the beginning.
Upgrade the Walkway
It is no surprise that the front entry of a house sets its overall tone; thus, making a few upgrades in this space can easily go a long way, and that too, on a budget. Remember, upgrading the walkway or getting a new walkway is a small investment that can work wonders for your house's landscape and curb appeal.
For instance, you can install a paved pathway to enhance the look of your house's walkway using materials like concrete, brick, or natural stone. Similarly, you can also upgrade the walkway by adding outdoor lighting, improving the pathway's security, safety, and overall ambiance.
Try Thrifting
Thrifting is not only a fun weekend activity but a creative and budget-friendly way to upgrade your new home. Most homeowners fail to realize that enhancing the look of their house with new artwork is the most economical and effortless way to refresh the overall ambiance. To get the best thrifts, you can scour Facebook Marketplace, thrift stores, or even look for garage sales to get some budget-friendly vintage pieces.
You can hunt for a worn-out chair or outdated wooden dresser. Then, buy paint, sandpaper, and new hardware to transform these pieces. You can experiment with various techniques, paint colors, and finishes to get the desired look.
Curtains
Want a room to feel done, layered, and beautiful? Go on and hang drapes! While you may find drapes a bit expensive, do not compromise the quality. Also, no matter the color or fabric you select, remember the secret lies in how smartly you hang them. For instance, rather than hanging the rod at the window top, you can hang it as high as possible in the room, such as up to the crown molding.
This will not only make the ceilings look taller and feel higher but will instantly elevate your room's look. While you can go with different contrasts and shades, ensure it perfectly aligns with your room's interior and the surroundings.
Paint the Front Door
Have you been to an early evening walk, admiring your neighbor's painted front door with a bold, striking red? If yes, then it's time to follow their lead. Painting the front door using a lively color is another lucrative way to elevate your house's curb appeal with just a small amount of effort and time.
The same goes for painting the entire house with a neutral color or just painting the exterior walls.
Install New Lights
Installing new lights is a budget-friendly way to upgrade your new home. You can choose from a variety of styles and finishes to match your décor, and there are many DIY tutorials available online if you want to save money by doing the installation yourself.

Before you start shopping for lights, take some time to measure the space and think about the type of lighting you need. Do you want general lighting for the whole room or task lighting for specific areas? Do you want dimmable lights? Consider all of these things before taking up this project.
Add a Rug
Rugs are a great way to add character, warmth, and style to any living space. If you have a traditional or classic home, you'll want to choose a rug that has a timeless look. If you have a more modern or eclectic home, you can get away with a more unique or statement rug.
While it is true that rugs are commonly considered investment pieces, you can still find many affordable and chic options in the market. All you need is to try to scour thrift stores, follow sales, and check out online marketplaces.
The Final Words
You may not have the budget to go for a full-on makeover of your new home, but you can easily improve the look of your house by making the above-discussed changes. It will add more charm to your house and make it a lot more comfortable without spending a fortune. So, go ahead and give your house a high-end look without undertaking a costly and extensive remodel. Good luck!
Photo by Chastity Cortijo on Unsplash